[
Return to Main Page
] [
Return to Projects Index
] [
Doc's Machine & TWB Store
] [
Contact Us
] [
The Whiteboard Webcomic
]
Anayak "Exacto" Vertical Mill Rebuild, Part 20: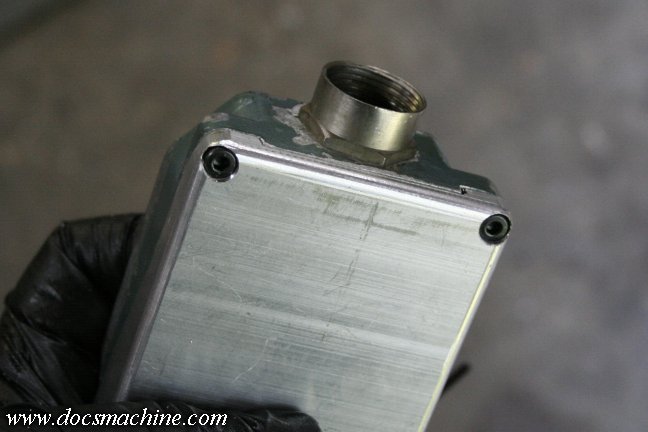 Next up, I located, drilled and countersunk the two screw holes on the high side...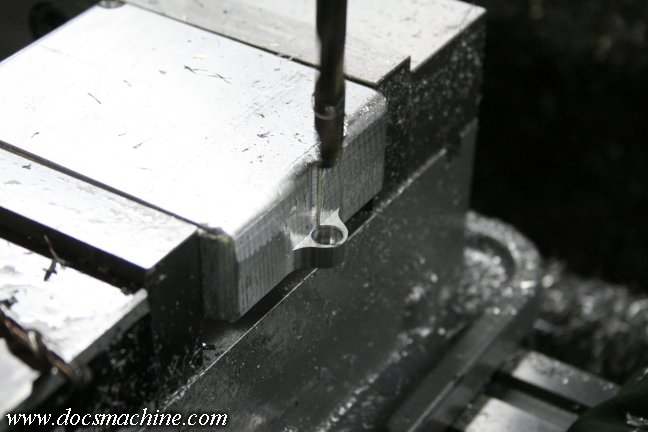 Then milled down the third screw boss and drilled it for another countersunk screw.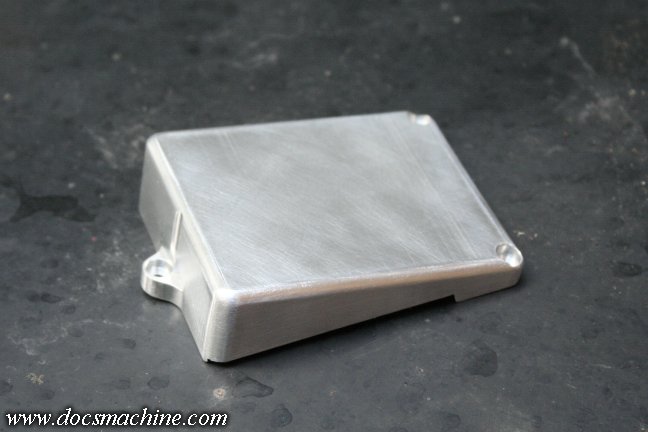 A few minutes of cleanup with a fine file, a few more minutes doing a little wet-sanding,
and it's basically done. Total time so far, about 3 hours, including a trip to get the screws.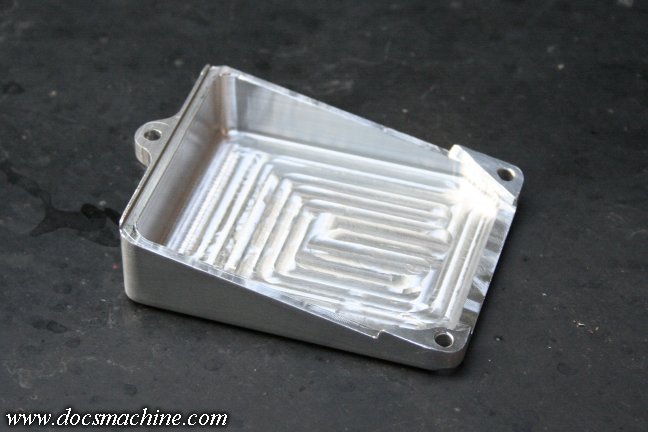 Inside, it adds the necessary clearance to fit the wires and wire nuts.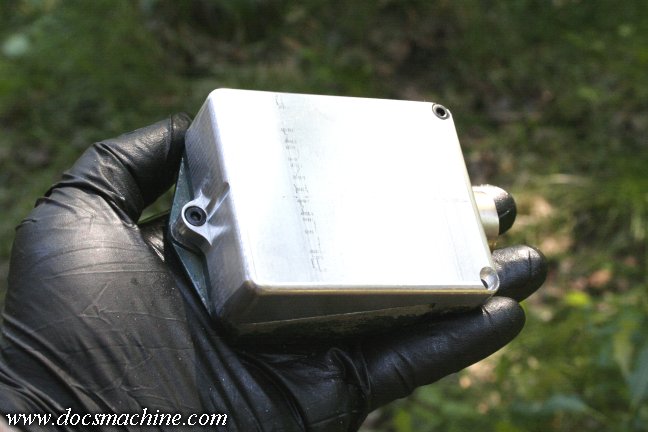 And assembled! (Actually, I think this photo is from before the wet-sanding, but hey. :)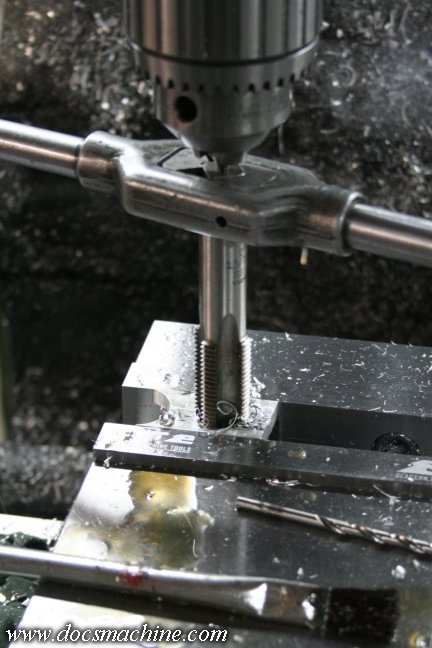 Now, the cable strain relief port was an odd metric thing I'm not familiar with, so I decided to replace it
with a US-spec cable port. A 1/2" unit fit snugly through the existing hole, but didn't leave enough room
for the standard conduit-style star nut. So, I found a hunk of scrap 1/4" aluminum bar, and
drilled and tapped it to 13/16"-14...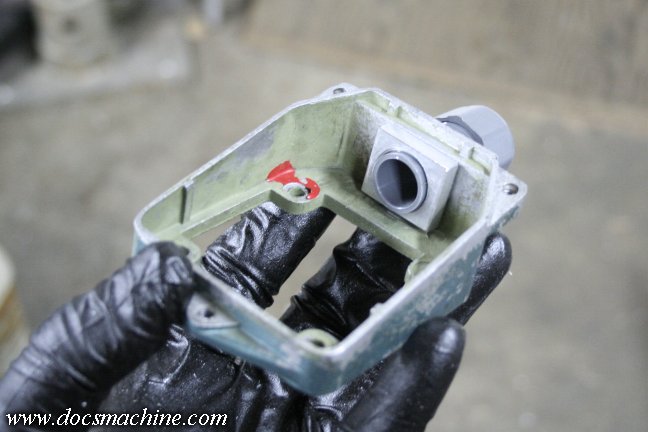 And milled it down into a quickie little "nut" to hold the fitting in place.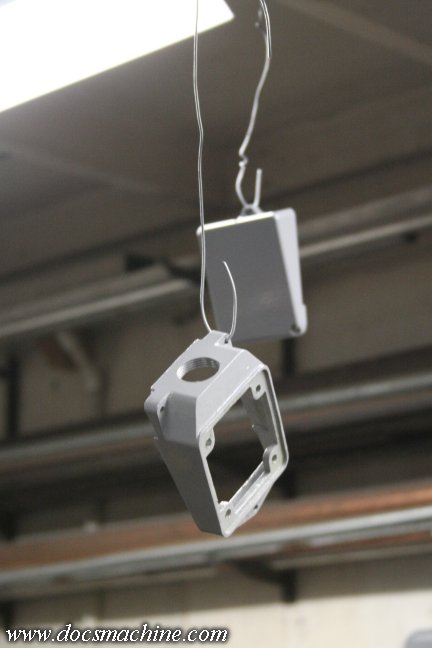 After that, it was a simple matter of cleaning everything and
giving them a quick coat of paint...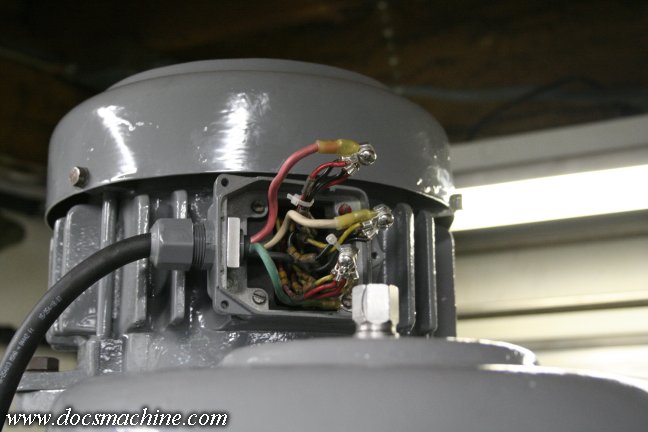 Bolting on the base and running the wires...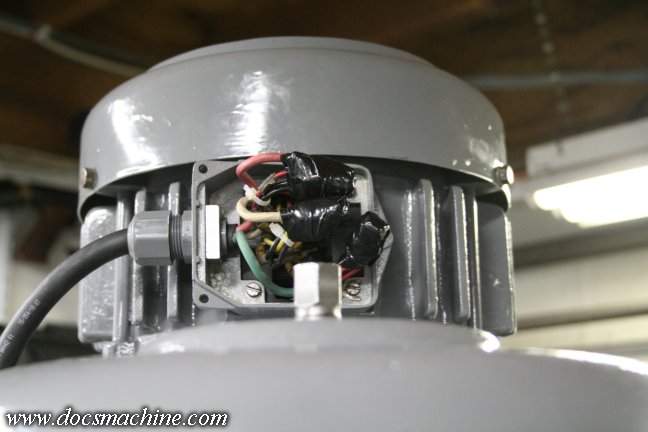 Taping everything up with some good-quality 3M electrical tape...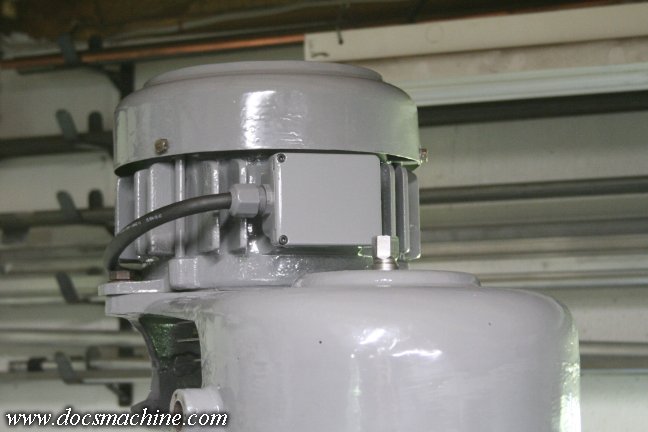 And attaching the new cover finishes off the motor!

All text, photos and graphics Copyright 1998- 2017, Doc's Machine & Airsmith Services. All Rights Reserved.
Information contained in these pages is for reference and entertainment purposes only. Our methods are not always the best,
quickest, safest, or even the correct ones. It's up to you to know how to use your own machines and tools.
Keep your fingers away from the spinny blades o' death and you should be all right.