[
Return to Main Page
] [
Return to Projects Index
] [
Doc's Machine & TWB Store
] [
Contact Us
] [
The Whiteboard Webcomic
]
The Duke: Developing an all-new Lever-Action Paintball Gun
Part 6: Building a Refined Mark III Prototype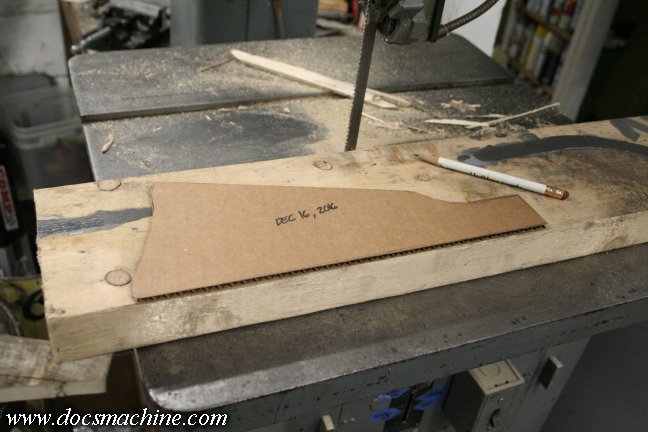 Starting off the 3rd gen prototype, one of the major things I wanted was a proper 'straight wrist' stock.
We're still researching options for production items that might be adapted for use, but in the meantime,
I decided to build one from scratch to get the next prototype rolling. I'd made a quick cardboard
template in the shape I wanted during the Mark II build, and laid that out on a hunk of pine 2x6.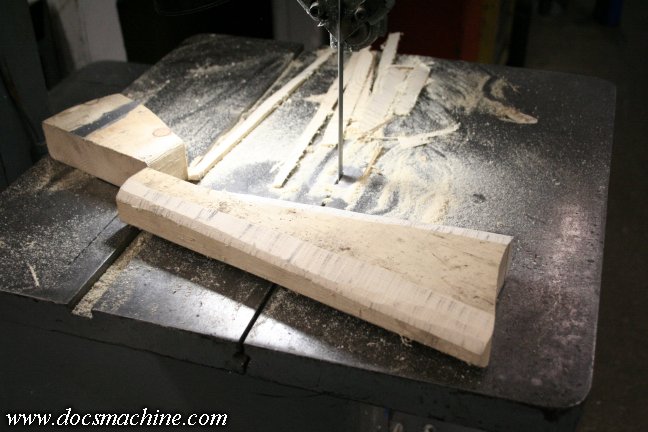 Yeah, it's cheap soft pine, but again, this is just a prototype. There's every possibility this part will have to
be made, remade and reinvented about half a dozen times, so "cheap" and "quick" are important.
I bandsawed out the blank, and then used it to roughly shave the bulk off the edges.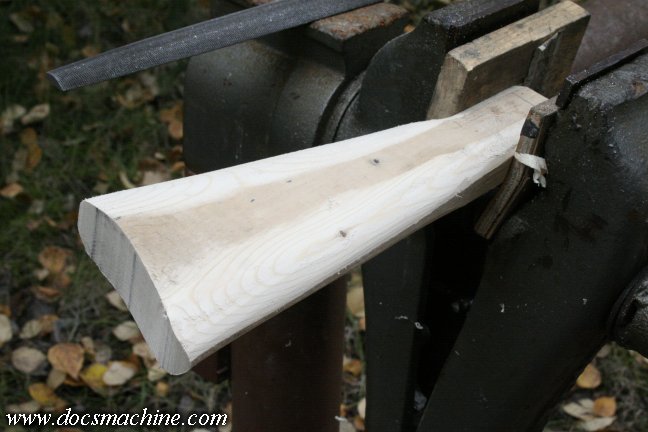 Then a ratty old drawknife and a couple of coarse rasps got me a reasonable approximation of the shape.
You proper woodworkers, please don't laugh- my woodworking tooling is limited, and this was
admittedly a very slapdash job. It'll get the job done, that's all I need it to do.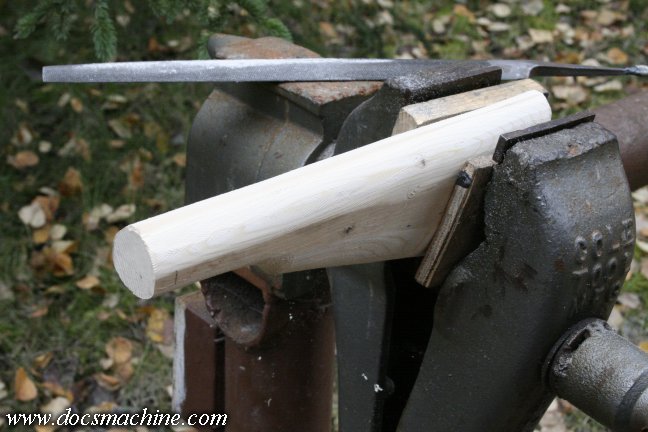 A little more smoothing and shaping...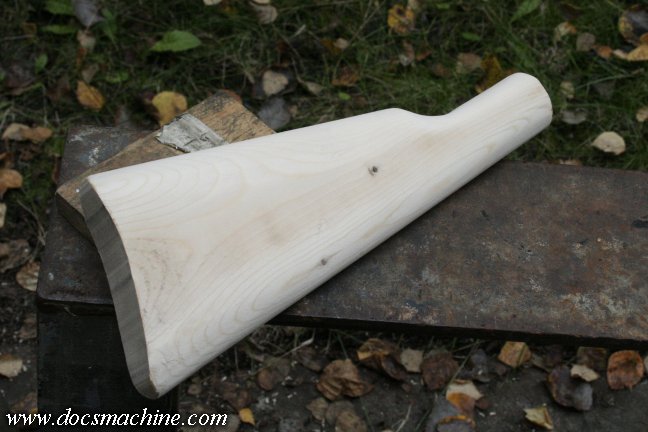 And a quick buzz with a quarter-sheet palm sander got it into a reasonable approximation of a buttstock.
As long as you ignore the fact it's not symmetrical, has several chips where the dull drawknife dug in, has
some odd whoop-de-doos to the supposedly straight surfaces, and is still made of cheap pine, that is. :)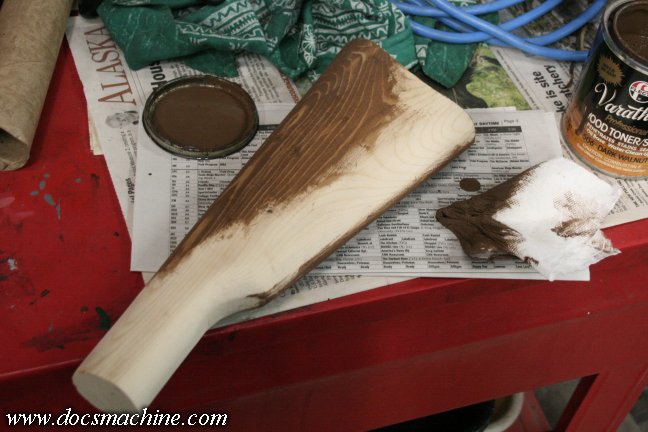 Now, if I were to leave it bare, as I'm test-fitting it to the rifle, the bare, soft wood would undoubtedly soak
up all sorts of cutting oils, fingerprints, dust and other grunge, so I figured I'd at least hit it with a quick coat
of Varathane or something. And, if I was going to do that, I figured why not give it a quick stain. :)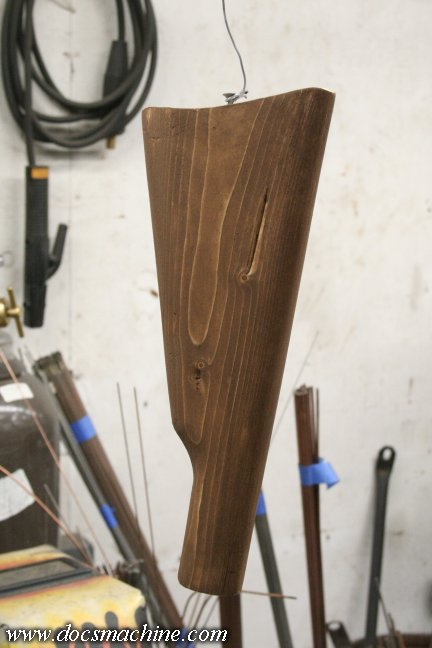 It actually doesn't look too terrible- again, if you ignore the big splinter that
fell out- and should work fine. I'll likely have to build several more
before this is all said and done, but that's all just part of the game.

All text, photos and graphics Copyright 1998- 2017, Doc's Machine & Airsmith Services. All Rights Reserved.
Information contained in these pages is for reference and entertainment purposes only. Our methods are not always the best,
quickest, safest, or even the correct ones. It's up to you to know how to use your own machines and tools.
Keep your fingers away from the spinny blades o' death and you should be all right.