[
Return to Main Page
] [
Return to Projects Index
] [
Doc's Machine & TWB Store
] [
Contact Us
] [
The Whiteboard Webcomic
]
Converting a Grizzly G8689 Mini Mill to 3-axis CNC, Part 3:
And then, after lunch, I found a suitable block for the ballnut mount, and drilled and bored a hole to fit.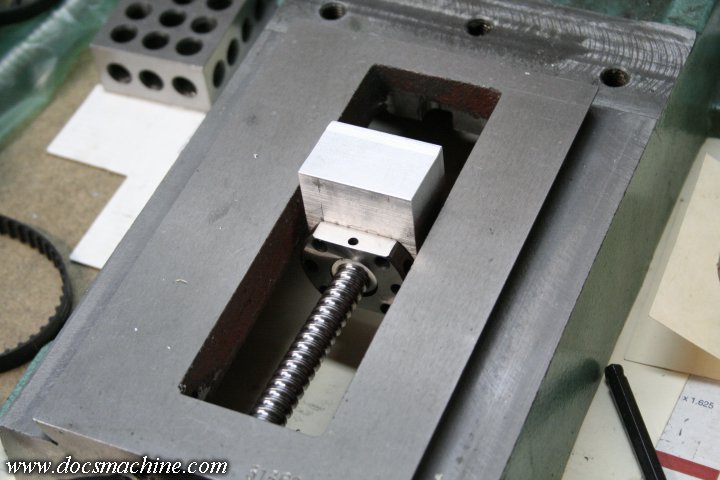 That will go on like so.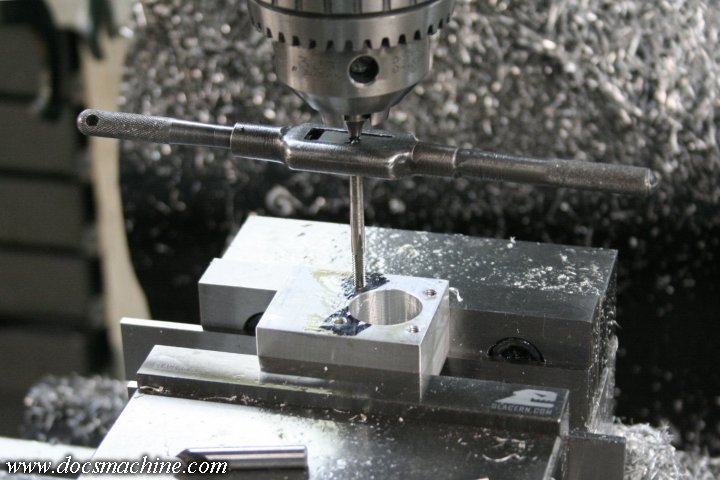 Locate and tap four 8-32 holes...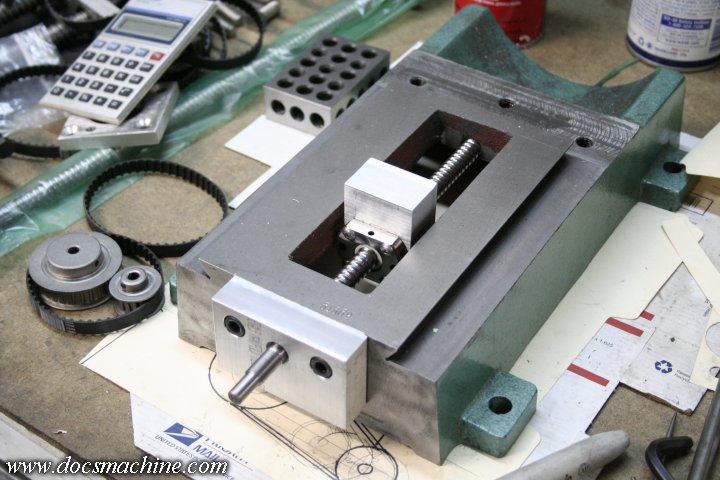 And bolt 'er together with four 8-32 buttonhead screws.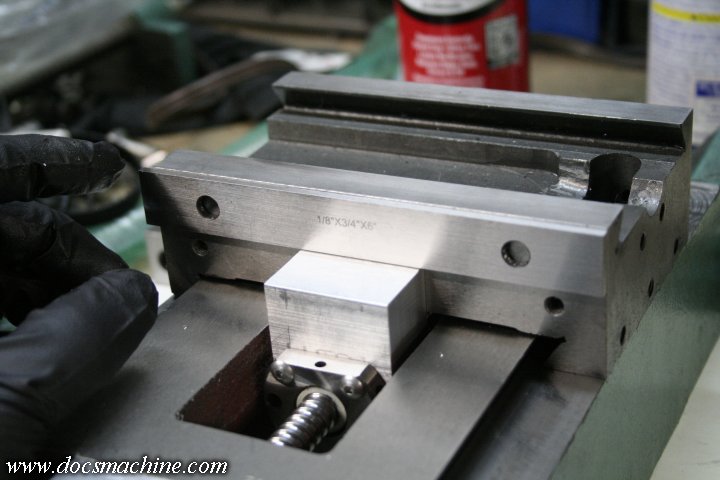 After that, I dropped a parallel across the top to make sure it was square to the saddle,
and marked the bottom edge of the saddle casting.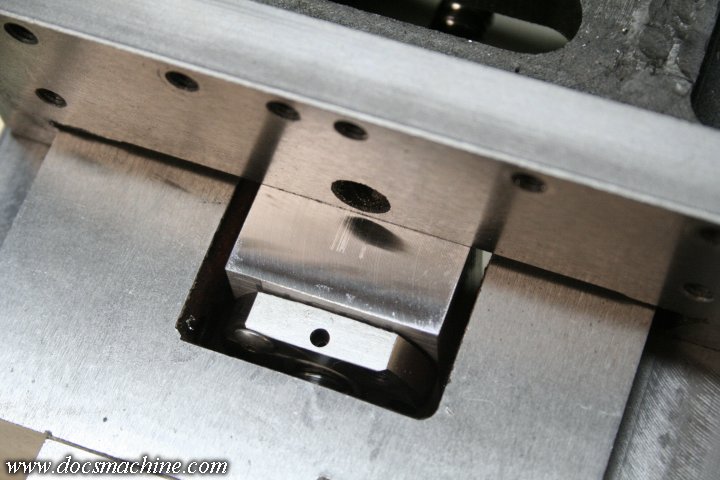 After a couple careful cut-and-try cycles, I got the fit close enough that the saddle just scratched
the top of the block as I slid it over the top.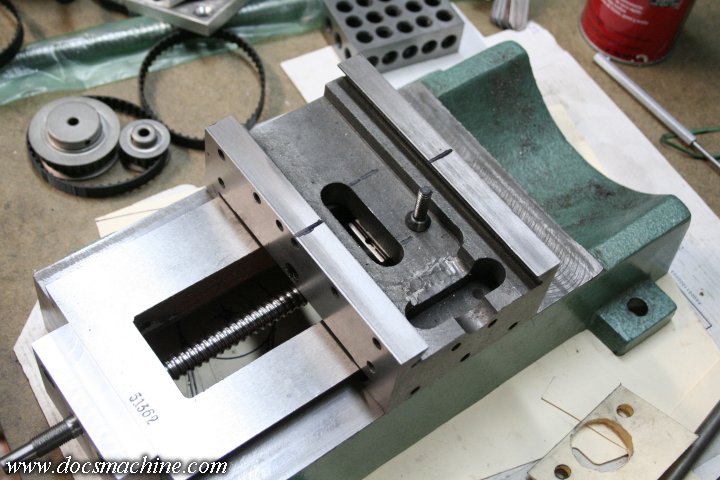 cranking the nut to the far end of the screw, I basically butted it up against the inside of the casting, which showed pretty
much the absolute maximum travel. I lined up the saddle with
its
max-rearward position, aaaand... had to make some
educated guesses, since it was very hard to actually properly measure anything under there,
and virtually impossible to accurately even just scribe a line.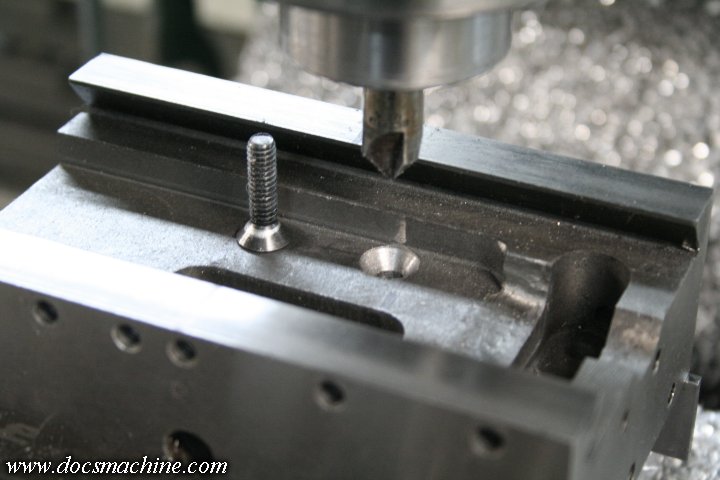 Fortunately I'm very good at "winging it", and drilled and countersunk a couple of convenient mounting holes for the block.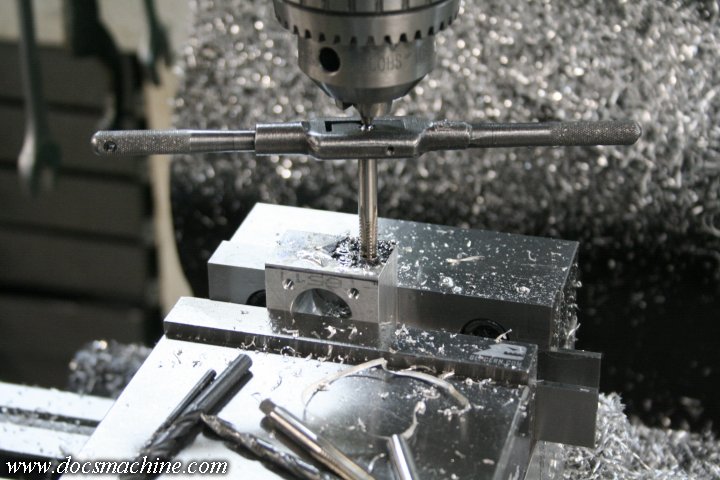 Those holes got carefully transferred over to said block, which was in turn drilled and tapped.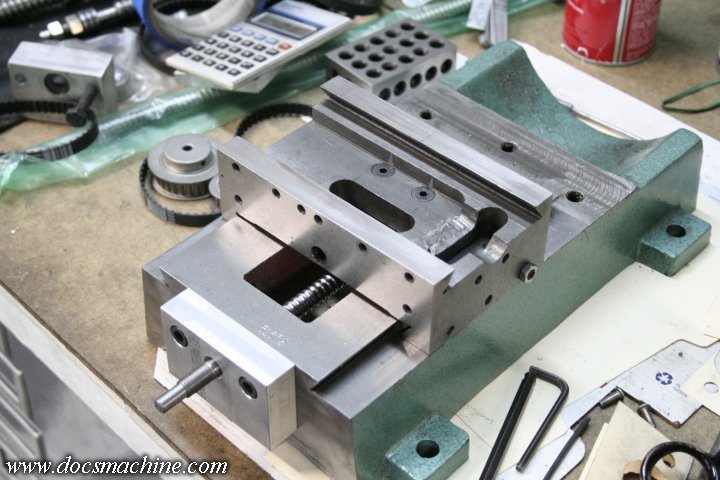 After that, I wiped everything off, blew out all the schmutz, and popped it all back together.
I dropped the gib in and one adjuster (since that's all I could find ) and tried 'er out. Everything
seems to move smoothly with no binding at any point in its travel. So far, so good.

All text, photos and graphics Copyright 1998- 2019, Doc's Machine & Airsmith Services. All Rights Reserved.
Information contained in these pages is for reference and entertainment purposes only. Our methods are not always the best,
quickest, safest, or even the correct ones. It's up to you to know how to use your own machines and tools.
Keep your fingers away from the spinny blades o' death and you should be all right.