The movie
Lake Placid 2
(John Schneider, 2007) features a paintball gun used as a tranquilizer dart gun.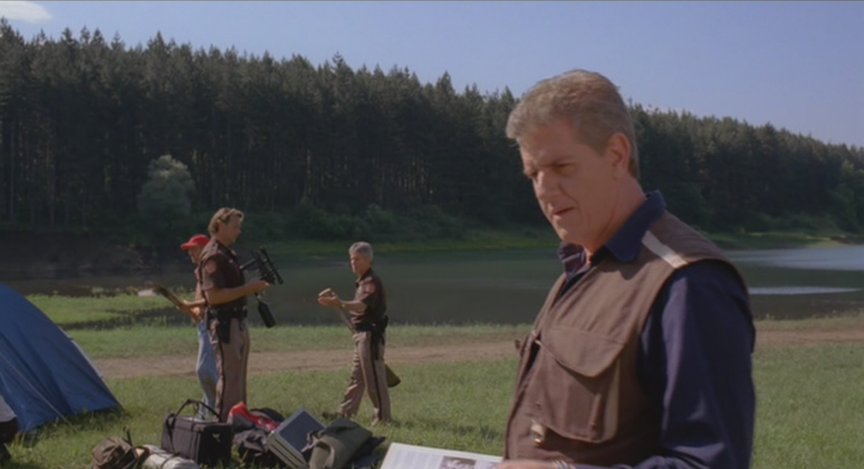 As Jack (Sam McMurray) talks, we see Sheriff Riley (John Schneider) pick up a "tranquilizer dart" gun in the background,
and start assembling it.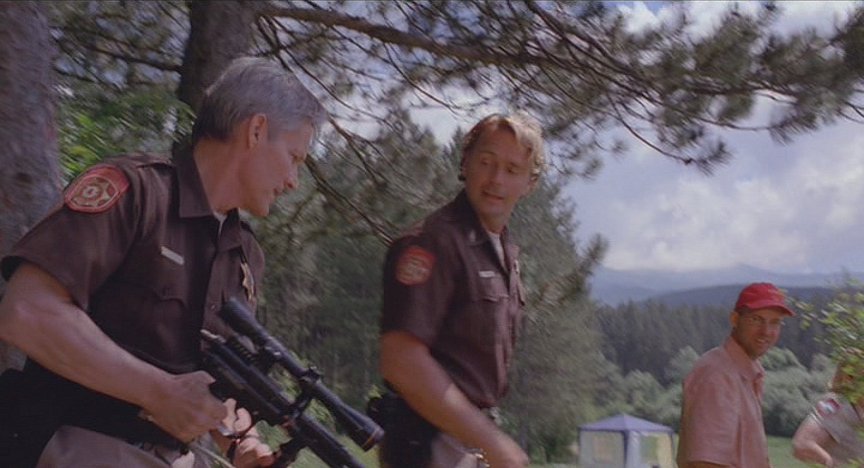 As they lay their trap for the crocodile we see Deputy Davis (Terence Winkless) carrying what turns out to be a completely unmodified
Avalon GT Commando 2 paintball gun, with no loader and fitted with a large rifle telescope.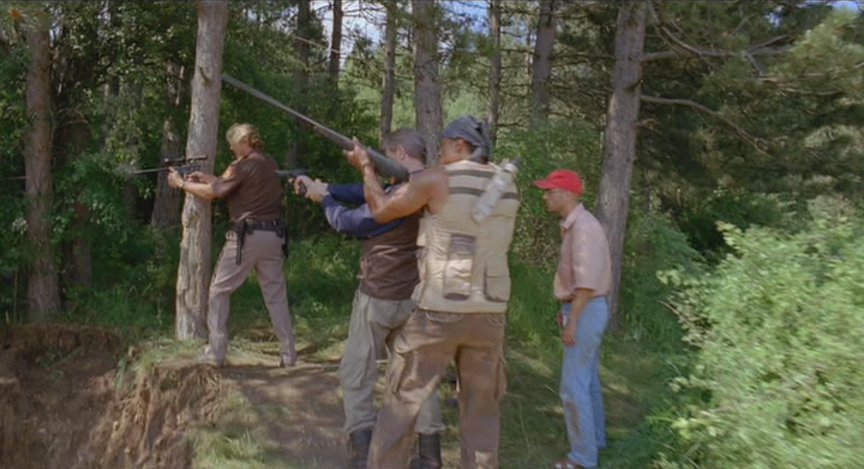 After the crocodile takes the accidentally-trapped pig, Riley pops off several shots at the beast. The gun is seen firing something-
note the short streak at the extreme left, just past the tree- but the shots appear digitally added. The streaks all follow the same 'course'
despite Riley waving the gun around as he shoots.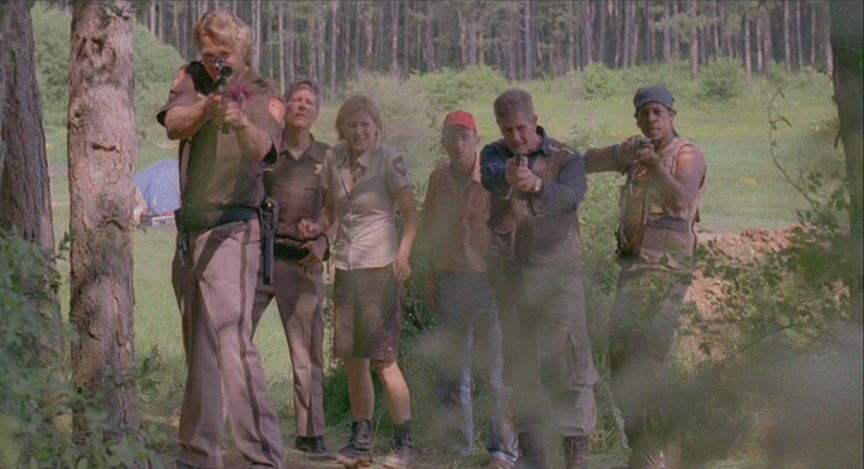 From this angle, something appears to come out of the barrel...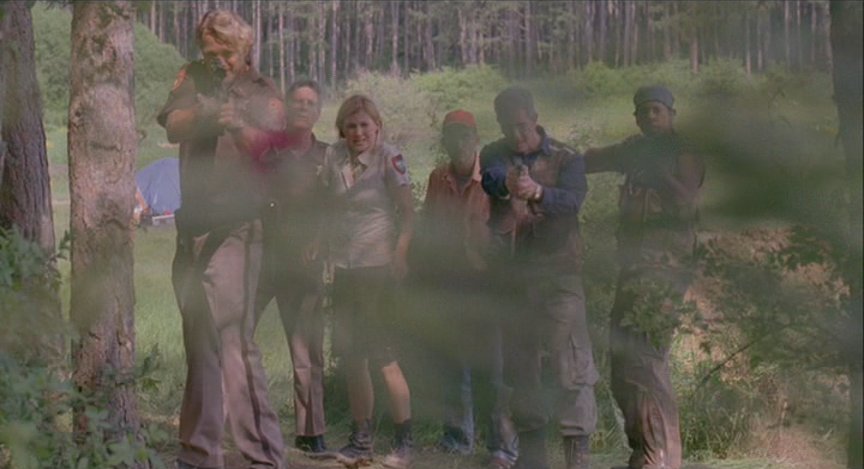 ... Fly towards the camera...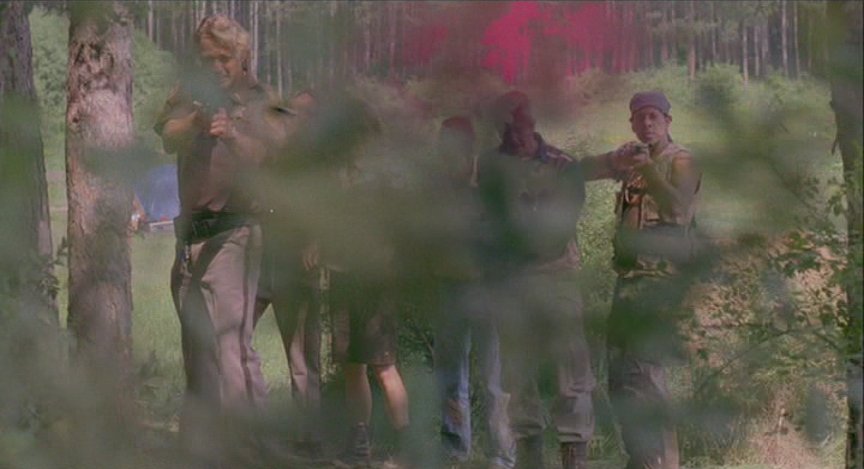 .... And "splatter" in the brush. As it appeared to 'materialize' in front of the barrel, I suspect they had the actor fire a paintball (or other projectile)
and then digitally added a "dart" over it. The ball may be what splattered on a shield in front of the camera lens.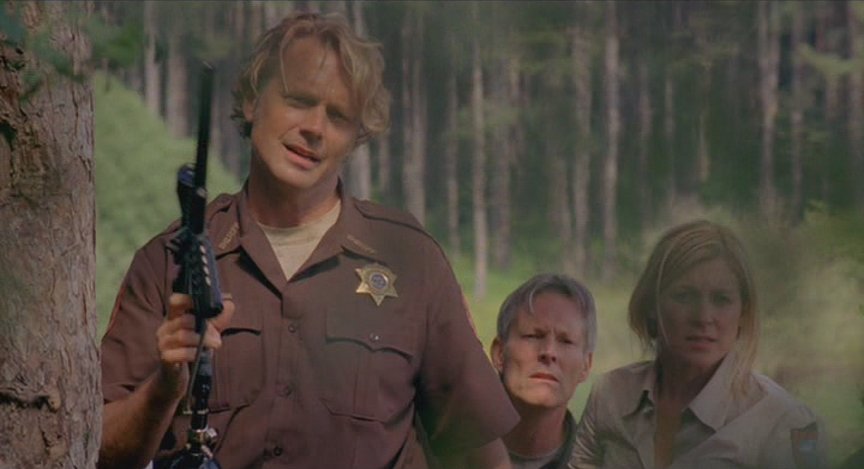 As the crocodile appears to get away, we see here the Commando is powered by a Crossfire HPA tank.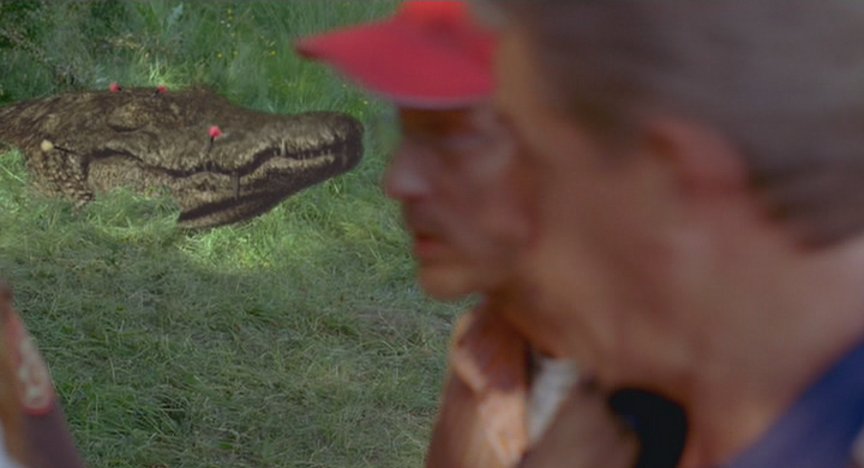 The croc then surprises the group by sneaking in from the side, covered in darts supposedly fired from the Commando.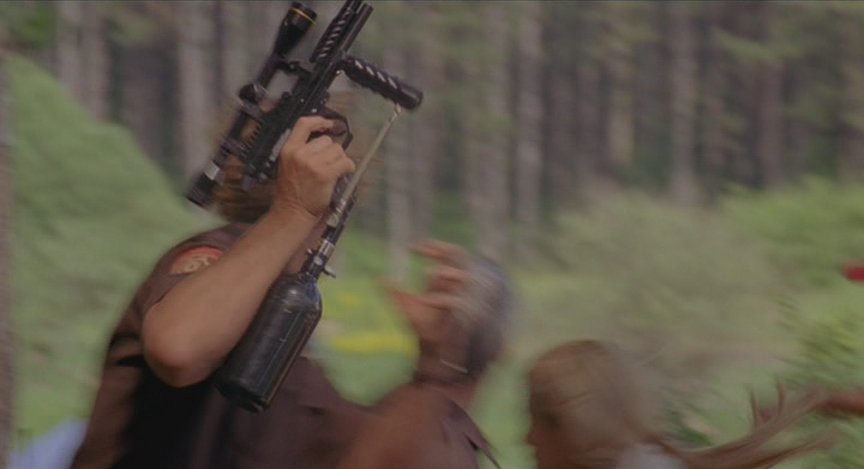 As the surprised Riley spins around, we see the Commando fairly clearly, including the socket at the back of the upper tube,
where the factory buttstock is usually attached. We also see the 48ci/3Kpsi Crossfire screw-in tank.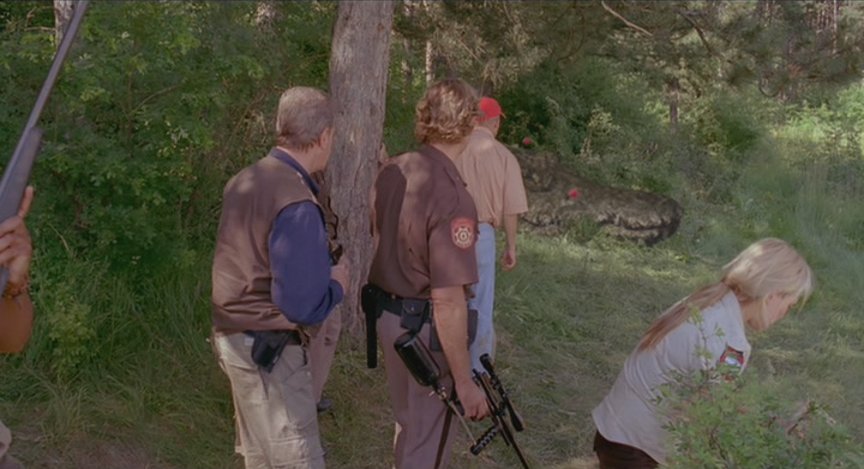 Thinking the beast is asleep, Riley lowers the gun, and Davis goes to tie its jaws shut.
All movie-related images are owned and/or copyrighted by their respective studios. Information contained in these pages is for reference
and entertainment purposes only. We make no claim to ownership of any image or screencap. If you have any questions, comments or