[
Return to Main Page
] [
Return to Projects Index
] [
Doc's Machine & TWB Store
] [
Contact Us
] [
The Whiteboard Webcomic
]
Converting a Logan 11" x 32" Lathe over to full CNC, Part 9: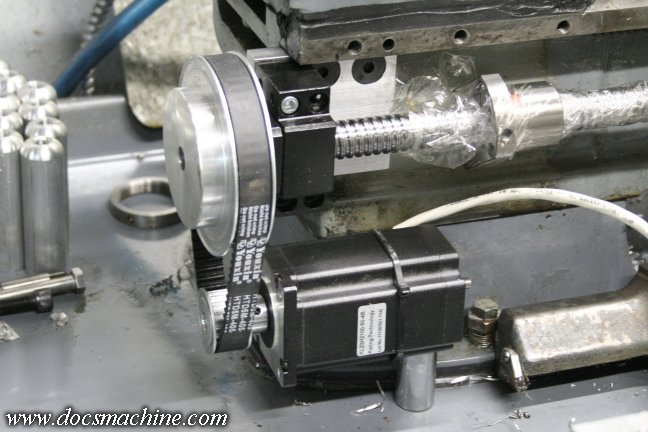 It's now time to figure out how to mount the Z-axis stepper. Mounting options are limited on this end,
so I decided to remake the hastily-made ballscrew mount to add an extension for the motor.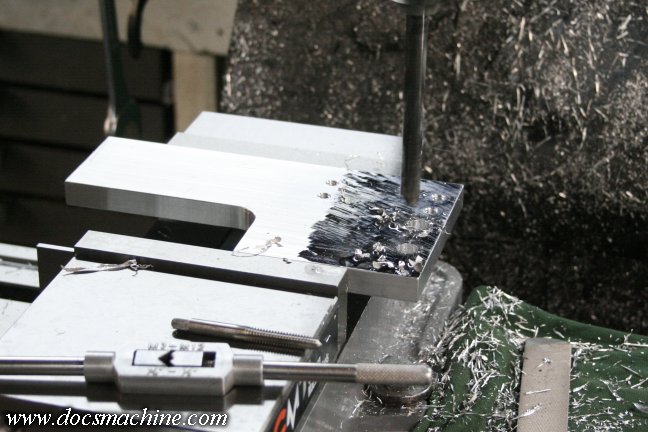 A few rough measurements and another quick trip through the bandsaw, along with a fresh bolt pattern
(thankfully I'd saved my notes from the first one) produced this new mounting plate.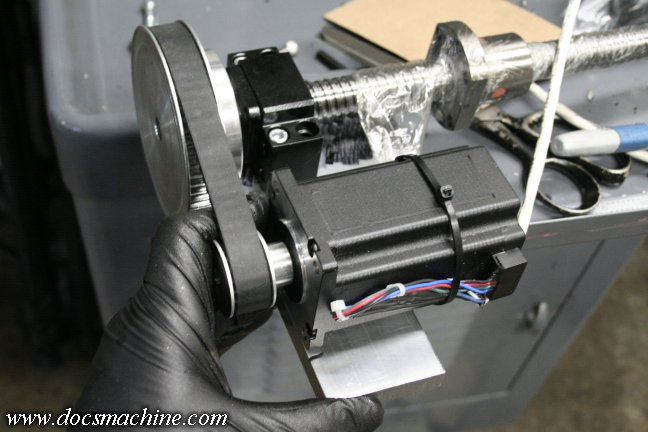 A brief test fit off the lathe, and I was able to trim it to fit.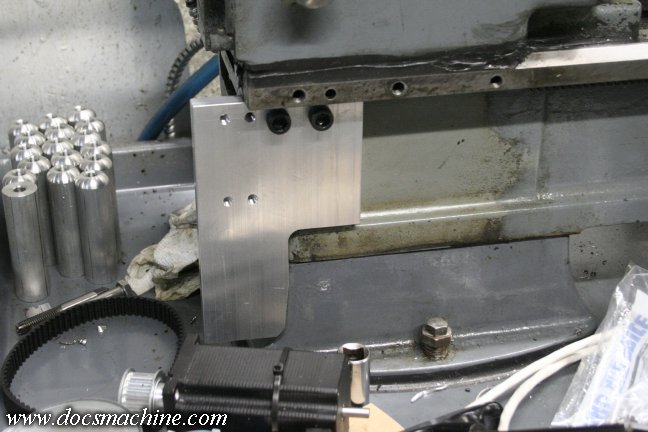 The "leg" took a little shaving here and there to clear the bed castings, but after a few patient minutes,
I had it fitted reasonably well and firmly bolted down.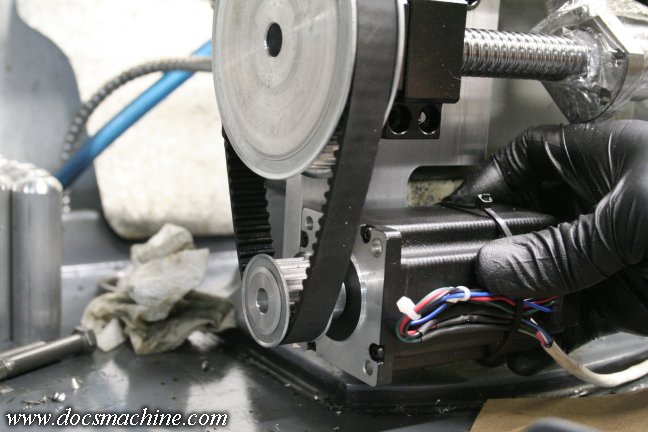 The stepper would mount about like this, so now I needed to make a faceplate.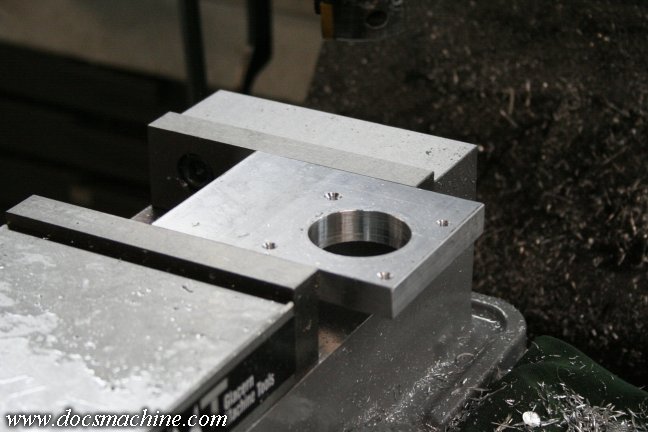 A few more measurements, more 1/2" aluminum flatbar, and we have our faceplate.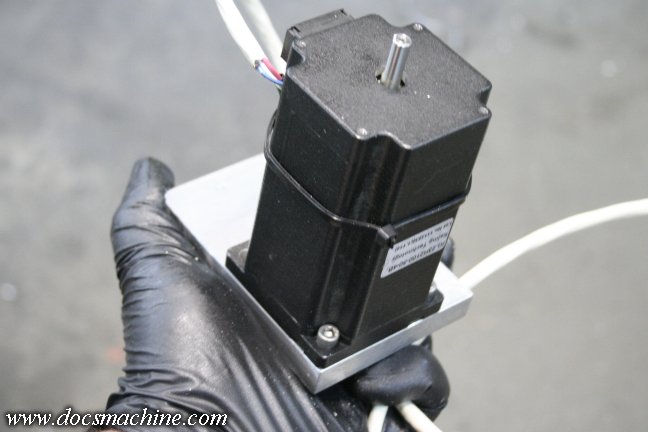 The stepper temporarily mounted, and ready for a test fit.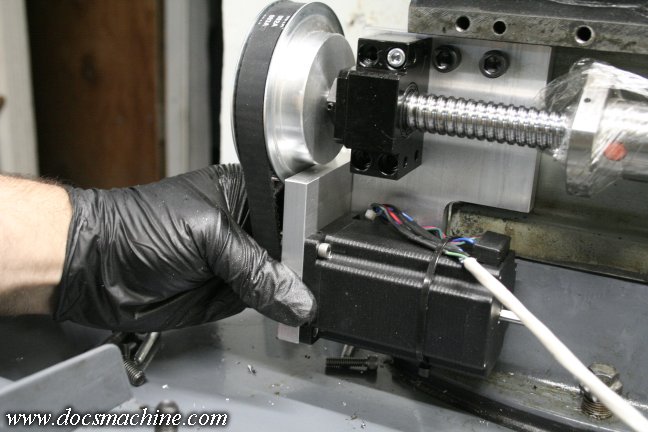 I had to trim the top edge a bit to clear the upper pulley, but once that was done,
everything cleared nicely and looked like it was going to work just fine.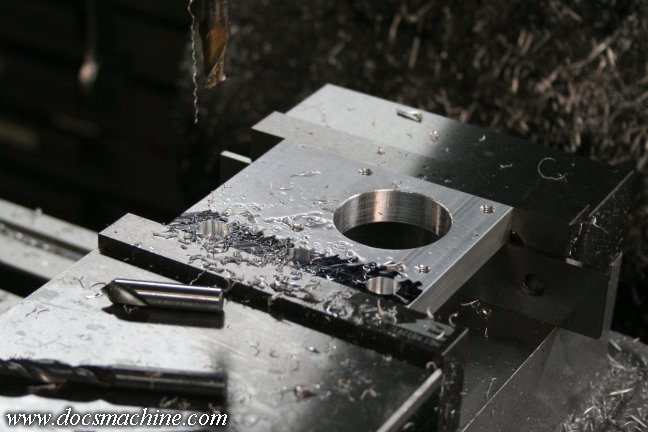 The faceplate got a row of three slightly-oversized holes, and a matching set was drilled and tapped into
the edge of the main mounting plate. As with the cross-slide, the slightly oversized holes provided
a touch of adjustment in order to tension the belt.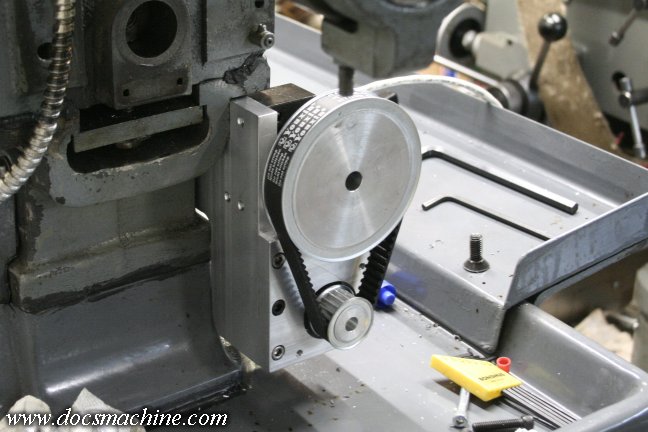 Cleaned and mounted. The pulley still needs to be drilled for some setscrews, but we're getting there.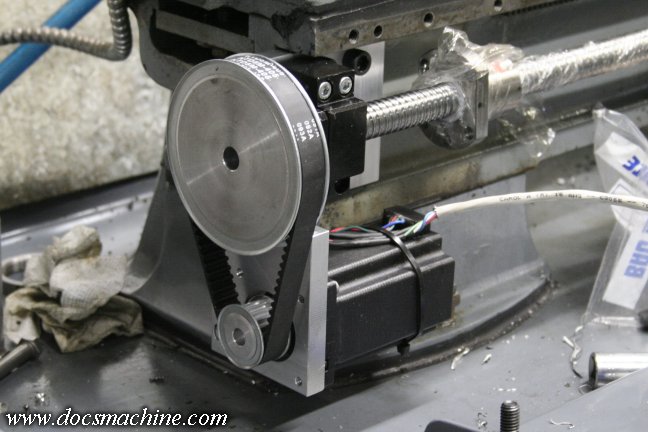 I'll probably use the QCGB holes in the upper bed rail to hold a sheetmetal chip cover,
and add a hard-mounted strain relief for the cable at some point.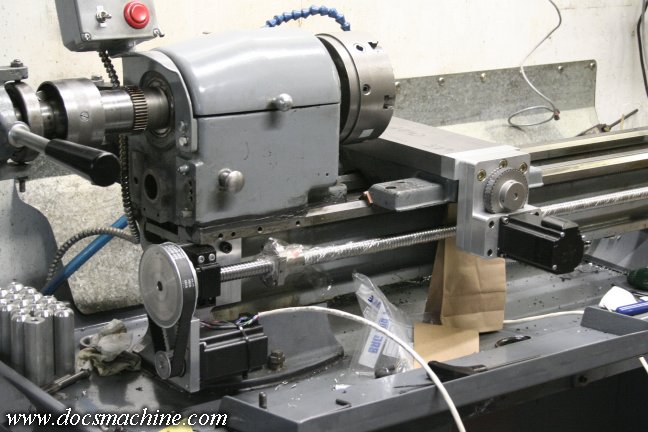 But so far I think it's looking good. Next up, mounting the Z-axis ballnut to the saddle!

All text, photos and graphics Copyright 1998- 2016, Doc's Machine & Airsmith Services. All Rights Reserved.
Information contained in these pages is for reference and entertainment purposes only. Our methods are not always the best,
quickest, safest, or even the correct ones. It's up to you to know how to use your own machines and tools.
Keep your fingers away from the spinny blades o' death and you should be all right.