[
Return to Main Page
] [
Return to Projects Index
] [
Doc's Machine & TWB Store
] [
Contact Us
] [
The Whiteboard Webcomic
]
Anayak "Exacto" Vertical Mill Rebuild, Pat 5: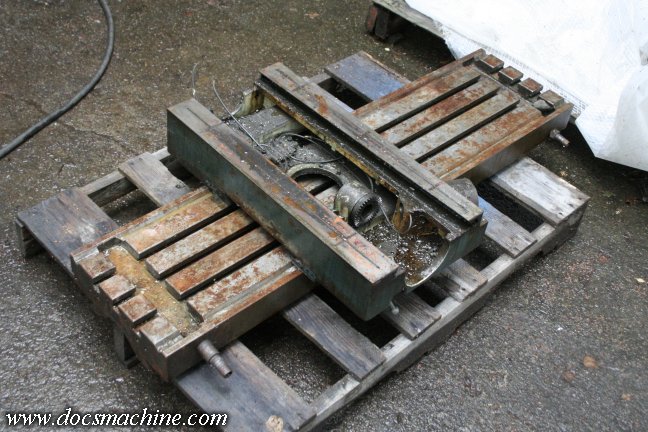 Once again we start by giving the saddle a good scrubbing with a powerful degreaser followed
by a savage pressure-washing. Lots of little nooks and crannies to blow out on this one.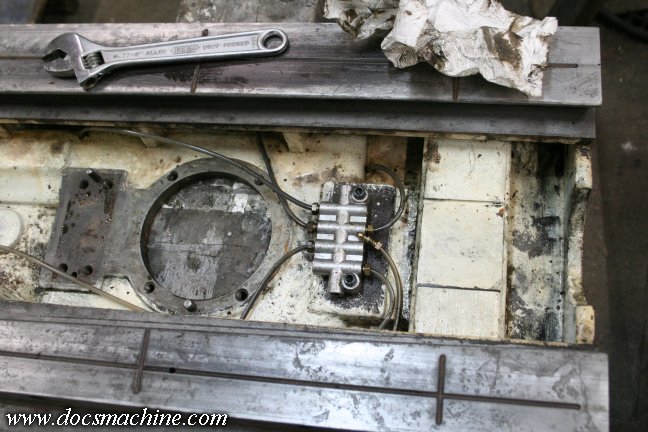 With the casting washed and dried, and the ways carefully stoned, the only other thing to take
care of was to remove the oil-distribution tubes one and a time, and blow them clear with
a bit of WD-40 and some compressed air.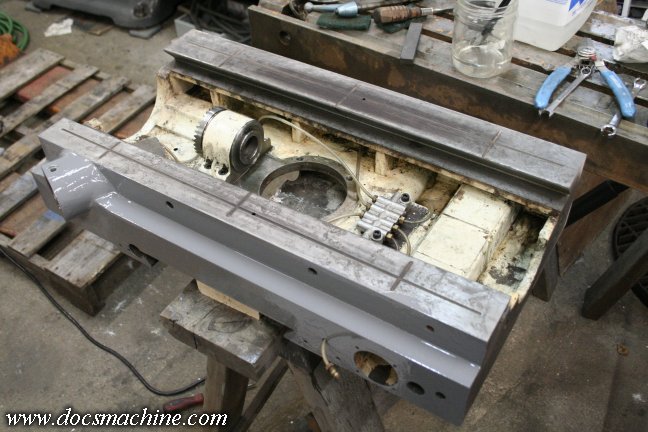 After that, the usual degrease, sand, prime and paint.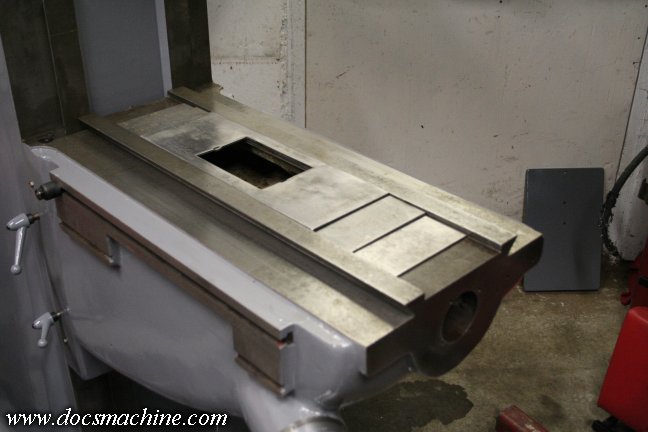 While the paint was curing I cleaned up, deburred and straightened the
telescoping center cover panels.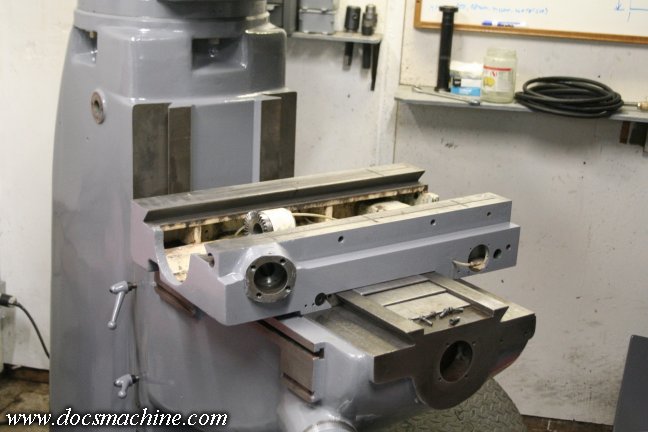 Once the paint was dry, I accosted a passerby and coerced him into helping me
set the heavy blasted thing in place.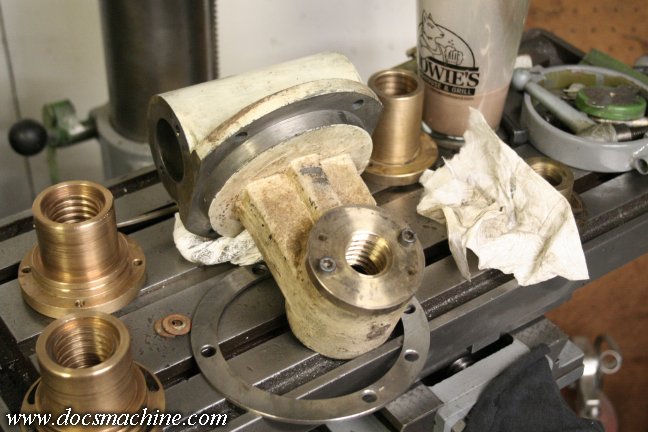 The leadscrew nut assembly was then cleaned and the bronze Y-axis nuts assembled.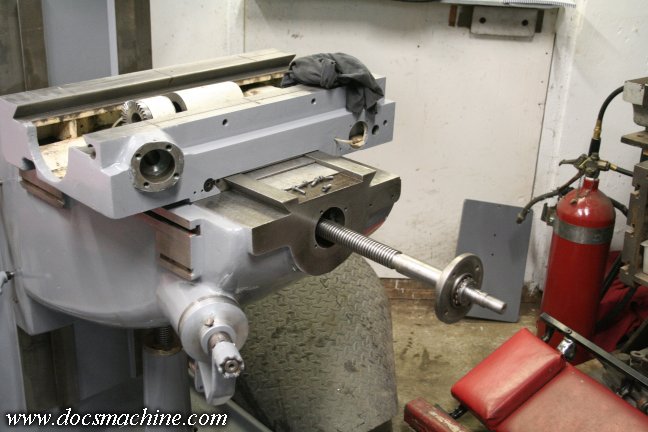 That got bolted into place, and the Y-axis screw installed.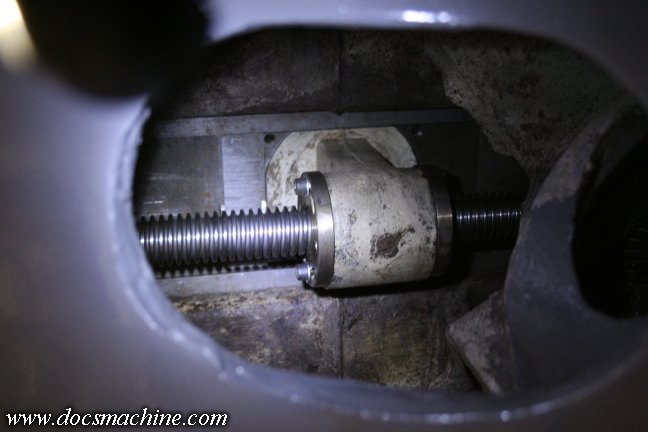 In this case, the nut is adjustable by turning one collar in relation to the other, like tightening
two nuts against each other on a bolt. For the moment they're only snug,
and will need to be properly adjusted later.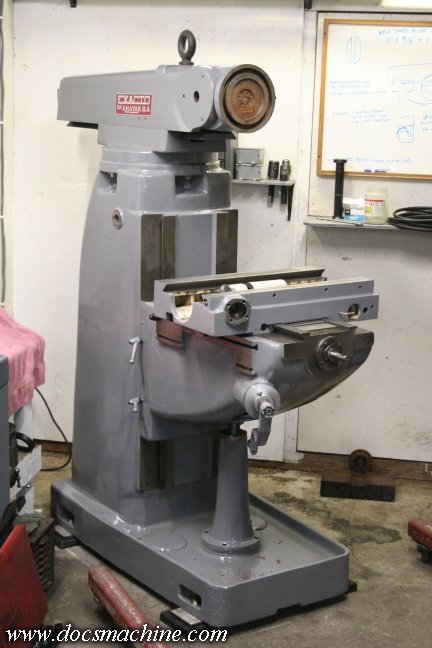 Finally starting to look like a proper mill again.
Next up, we make some new leadscrew nuts!

All text, photos and graphics Copyright 1998- 2016, Doc's Machine & Airsmith Services. All Rights Reserved.
Information contained in these pages is for reference and entertainment purposes only. Our methods are not always the best,
quickest, safest, or even the correct ones. It's up to you to know how to use your own machines and tools.
Keep your fingers away from the spinny blades o' death and you should be all right.