[
Return to Main Page
] [
Return to Projects Index
] [
Doc's Machine & TWB Store
] [
Contact Us
] [
The Whiteboard Webcomic
]
Rebuilding an Arboga E-825-L Gear-Head Drill Press, Part 2: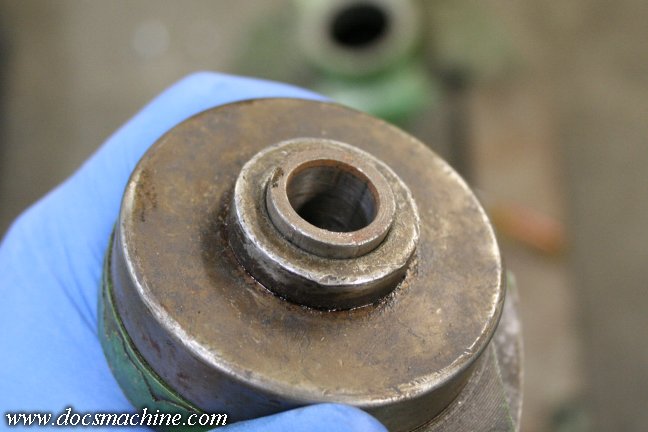 Time to start a proper disassembly! The spindle had an MT2-to-MT3 adapter sleeve in it, which was tricky to
remove since it didn't have an actual tang. Fortunately, once out the original MT3 bore was clean and smooth.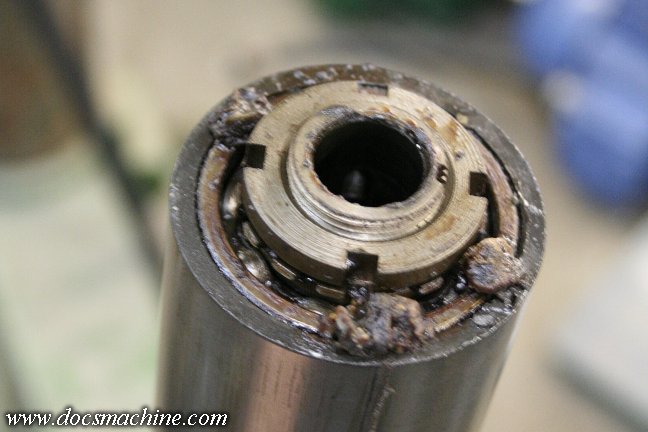 The spindle bearings were in good shape, although the grease had gotten rather gummy.
They rinsed out nicely with solvent and were fine to reinstall.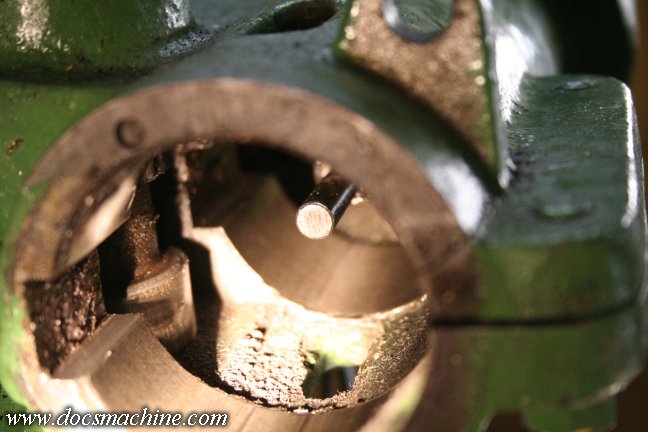 The drill had a self-ejecting mechanism. If the drill or chuck had a proper tang, all you needed to do was
raise the spindle fully and the drill would pop out. There's a little tab that keeps the spindle from going
all the way up, to prevent an accidental ejection.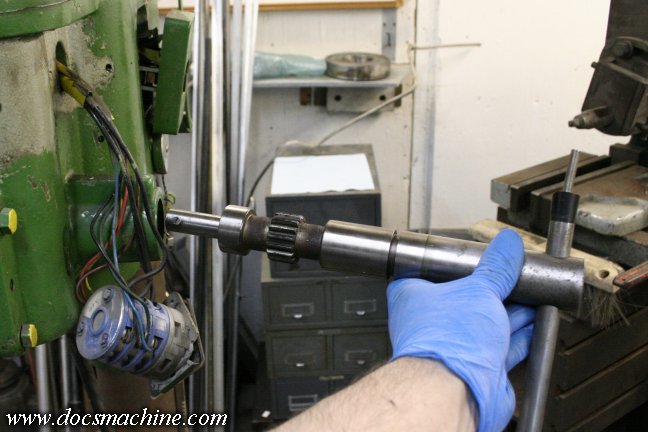 Once the spinde was out of the way, the quill handle and gear slide right out.
Fortunately, again, damage from the tip-over was minimal and easily repairable.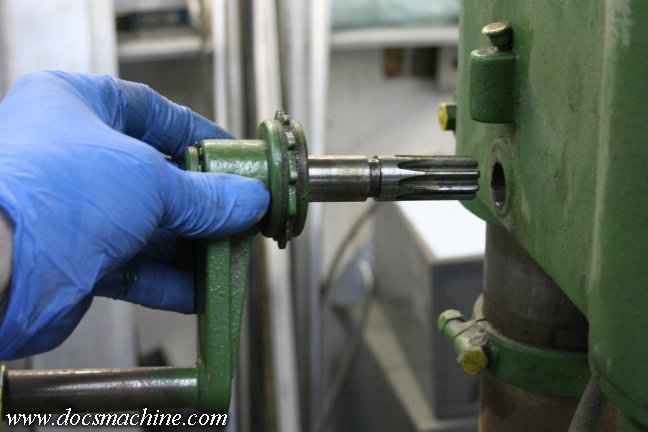 Next to come out was the head elevating gear. As noted earlier, on this machine both the table and
the head are independently adjustable for height.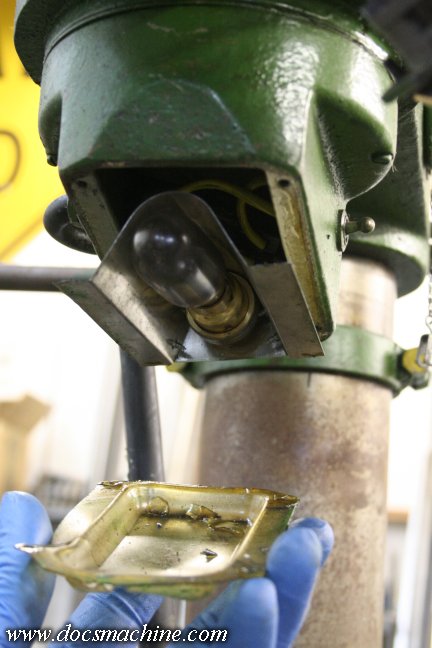 Next we remove the built-in work light. Due to the rewiring I had to do in order to run the drill
on a VFD, I decided not to reinstall the light, and will be adding an external gooseneck lamp.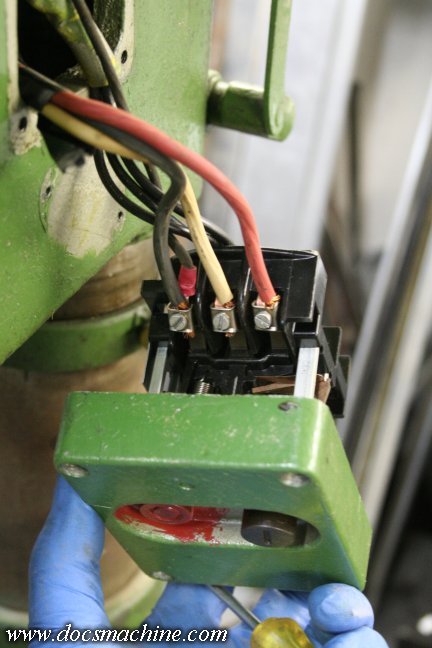 After carefully recording the wire routing, I removed the side power contactor.
We'll be repurposing the original start/stop switch in this position as part of the
VFD rewiring for the 2-speed motor.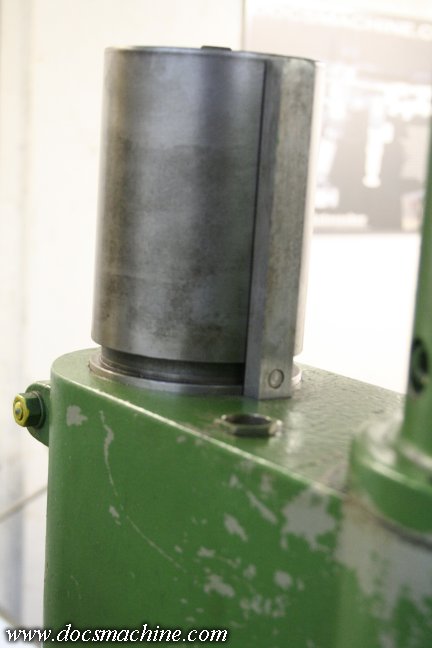 The head will be coming off shortly, so I them cleaned the rust and gunk off the column.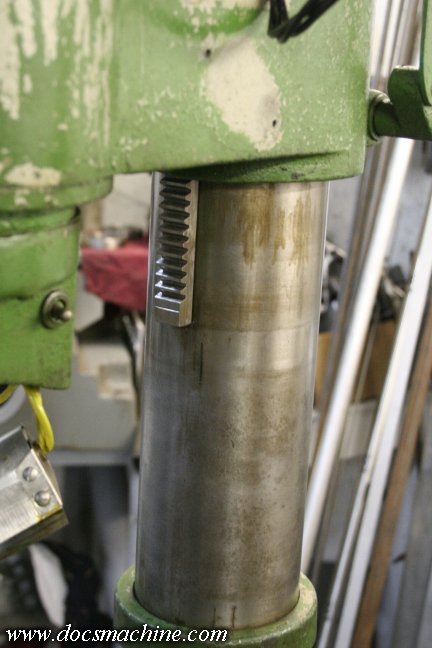 Raising the head a little bit revealed it was still fairly clean underneath,
though I still gave it a quick cleaning.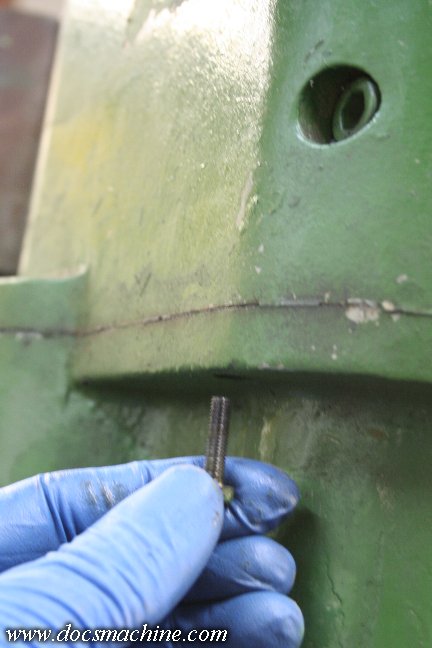 The upper gear case is made with two halves, and bolts to the main head
casting with several of these small screws from underneath.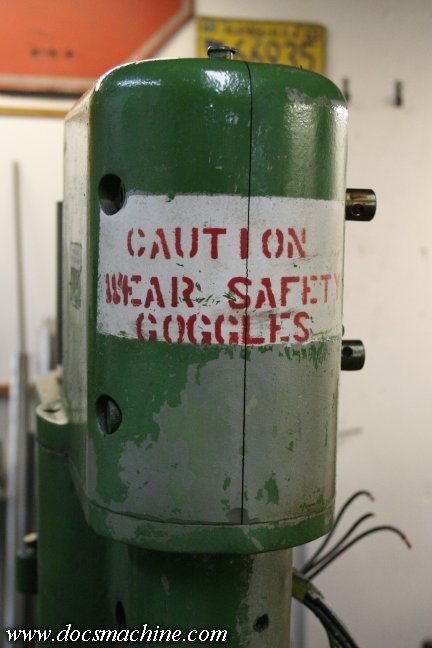 I removed just the screws from the left side, loosened the large bolts that come in
from the left side, and gently started separating the two halves.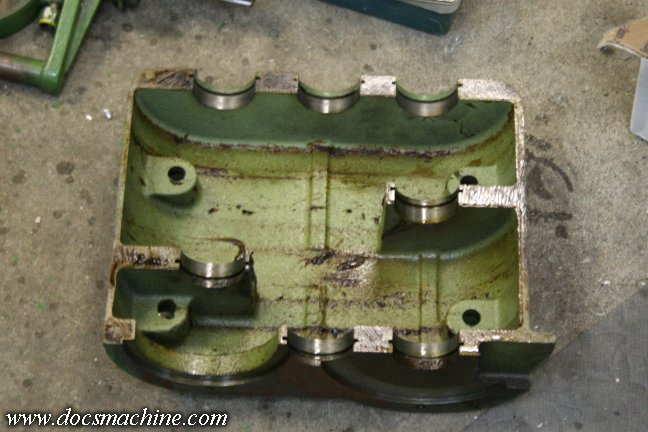 And there she is. All the rest of the internals stayed in the right half.




All text, photos and graphics Copyright 1998- 2017, Doc's Machine & Airsmith Services. All Rights Reserved.
Information contained in these pages is for reference and entertainment purposes only. Our methods are not always the best,
quickest, safest, or even the correct ones. It's up to you to know how to use your own machines and tools.
Keep your fingers away from the spinny blades o' death and you should be all right.