[
Return to Main Page
] [
Return to Projects Index
] [
Doc's Machine & TWB Store
] [
Contact Us
] [
The Whiteboard Webcomic
]
Rebuilding an early Covel Type 15 Surface Grinder
Part 8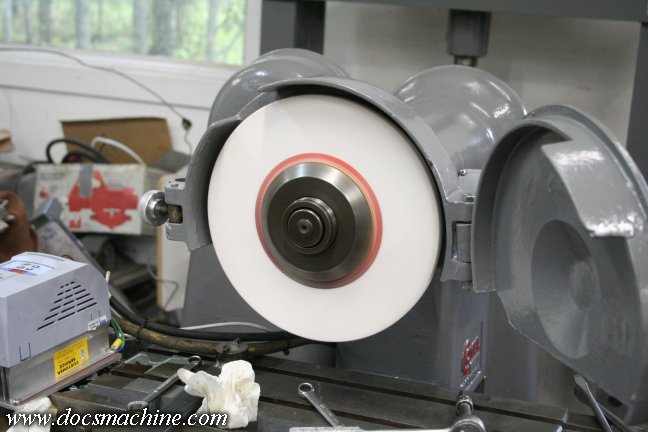 Success! She fires up smooth and quiet, and runs for almost ten minutes
with no appreciable rise in bearing temperatures.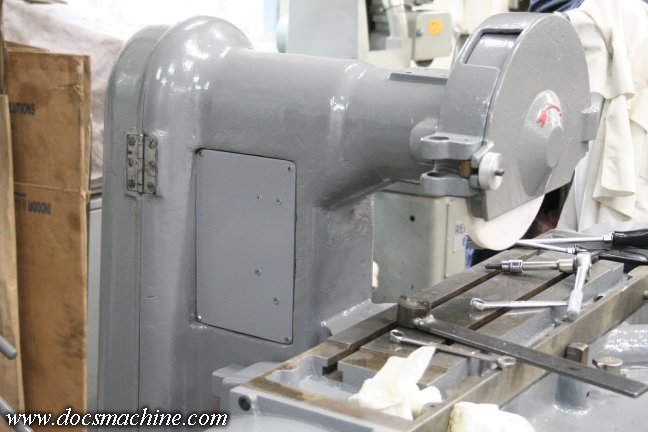 After that, I gave the mounting plate a quick coat of paint, and installed the whole arrangement.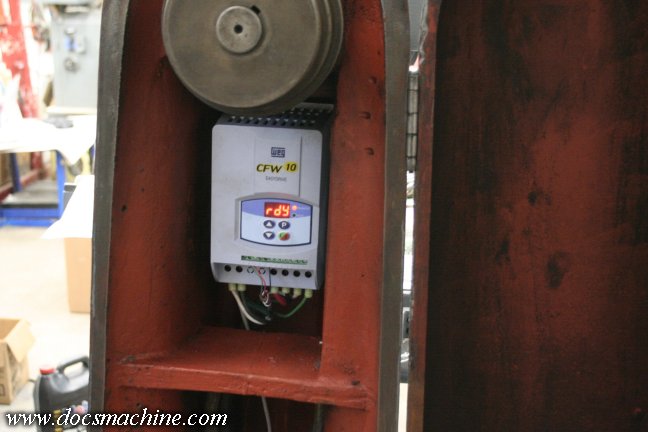 The VFD is well-protected, and yet still easily accessed for programming, resetting, or speed adjustment.
A quick turned aluminum knob finishes off the wheel-guard housing, and yet still allows tool-less access.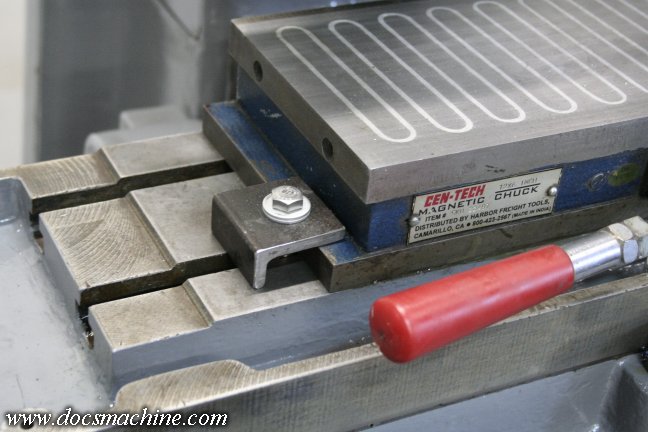 Nearing the end of the project, I whipped up a couple of quick clamps to hold the magnetic chuck down...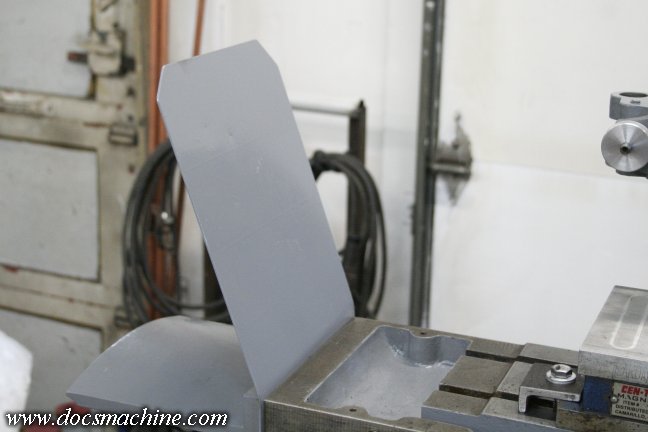 Installed the rudimentary (and almost certainly not original) spark guard on the table...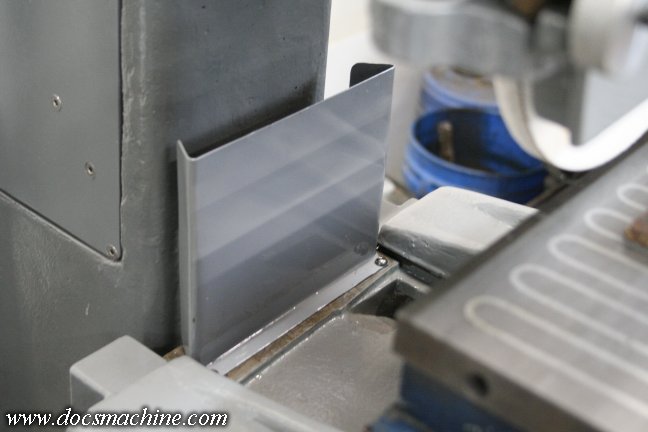 And the dust guard for the knee ways at the back of the saddle.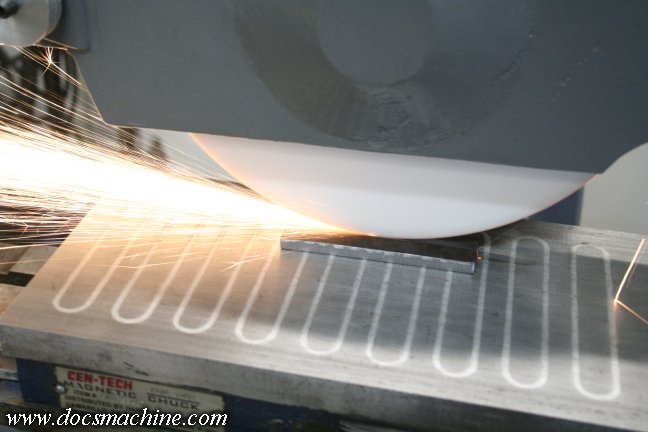 Finally, after all these years, we're ready to do a grind! I have the new wheel a perfunctory dress,
slapped down a chunk of random mild steel, and gave 'er a go.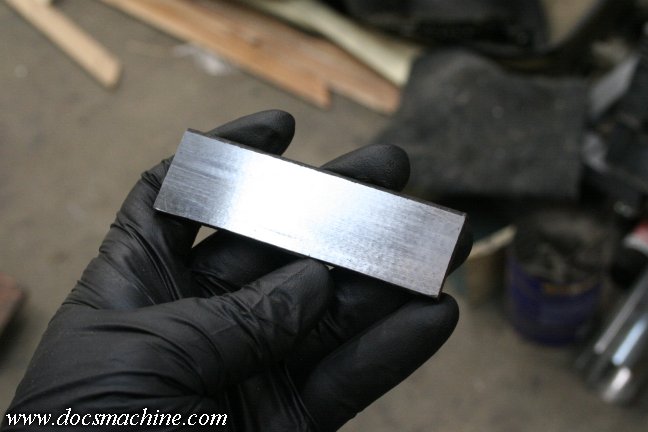 Not bad! Not perfect, but not bad at all. I think the grind can be improved with a little more care in the
dressing of the wheel, a more stable platform (the machine is on a pallet so I can move it around the
shop, and it's
very
wobbly) and perhaps things like letting the belt warm up for a little longer.
Practice, as they say, makes perfect. :)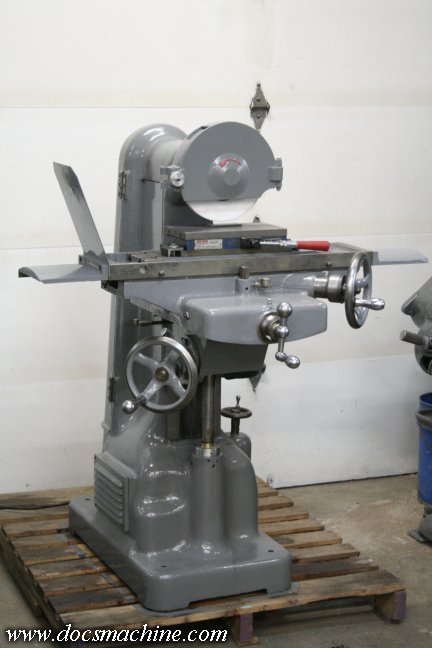 And we complete the build with a couple of beauty shots. She's darn
near 100% ready to go, and at worst should only need some minor
adjusting, as these old machines generally do.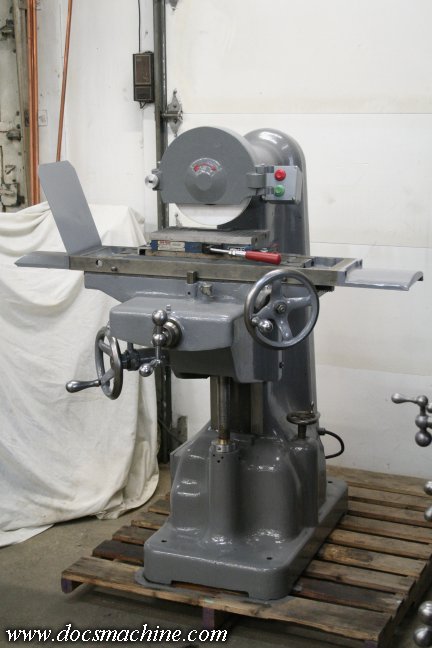 I will say, however, that a dust-vacuum attachment, and possibly a better
spark shield, need to be fairly high- and soon- on the list of upgrades. :)

All text, photos and graphics Copyright 1998- 2017, Doc's Machine & Airsmith Services. All Rights Reserved.
Information contained in these pages is for reference and entertainment purposes only. Our methods are not always the best,
quickest, safest, or even the correct ones. It's up to you to know how to use your own machines and tools.
Keep your fingers away from the spinny blades o' death and you should be all right.