[
Return to Main Page
] [
Return to Projects Index
] [
Doc's Machine & TWB Store
] [
Contact Us
] [
The Whiteboard Webcomic
]
Cleaning up an old Wellsaw M1000 Horizontal Bandsaw, Part 1: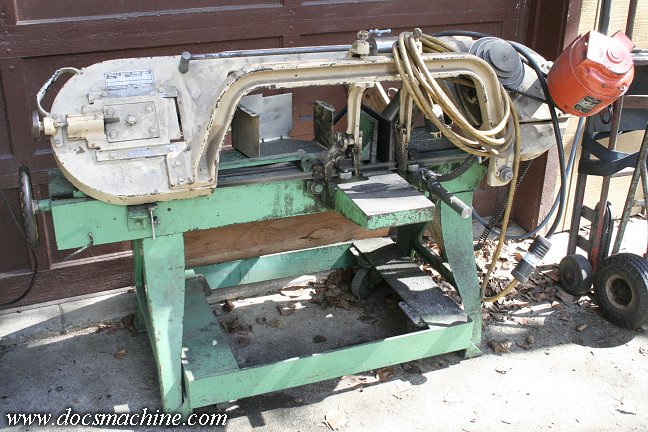 This little lady is my Wellsaw M1000 horizontal bandsaw. I picked it up used back in '08, and pretty
much put it right to work, since apart from some minor bits, it was basically ready to go as-is.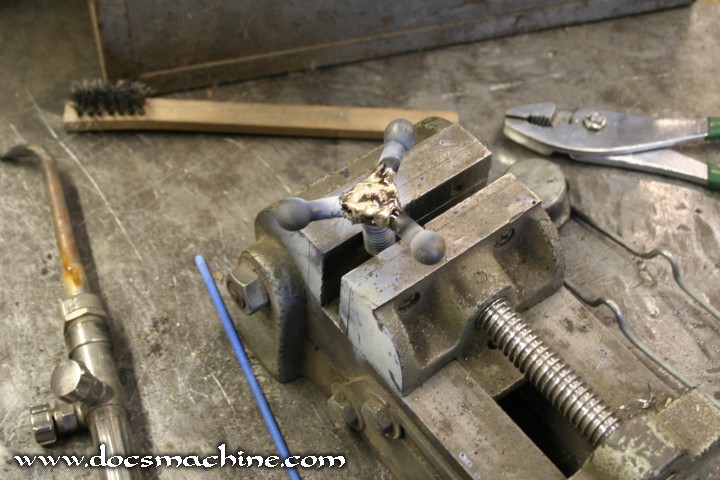 One of the few repairs needed was the sliding weight, which was missing. This is just a chunk of steel on a rod that
can slide back and forth to add downpressure on the blade, for thick or tough cuts. Mine had the rod, but the weight
was gone. The weight was an easy make, just being a chunk of 3" steel cold-rolled with an offset hole drilled through
the middle, but it also needed a lock to hold it in place. So I just drilled and tapped it for 1/2"-13, made up a set of
small ball-ended stubby handles, and brazed them to a bolt head.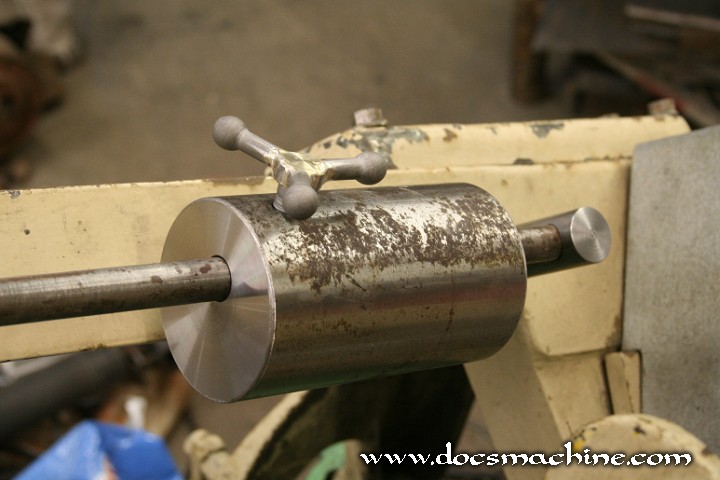 After it had cooled, I dressed down the braze a bit, dropped a small 'coin' of brass into the bottom of the hole
so the bolt wouldn't scar the rod, and
voila
! One slideable, lockable weight.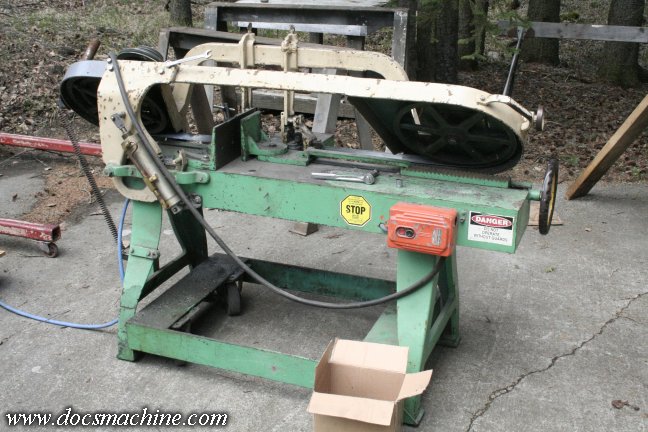 The only other mod was to replace the downfeed dampner with one I custom built out of a big 2" Bimba
air cylinder and an eBay needle valve. In this way I used the saw for years, and it was still working just
fine 'til the summer of 2018. At that point, I had to tear several of my other machines apart for mods and
repairs, and decided to finally tackle this one as well.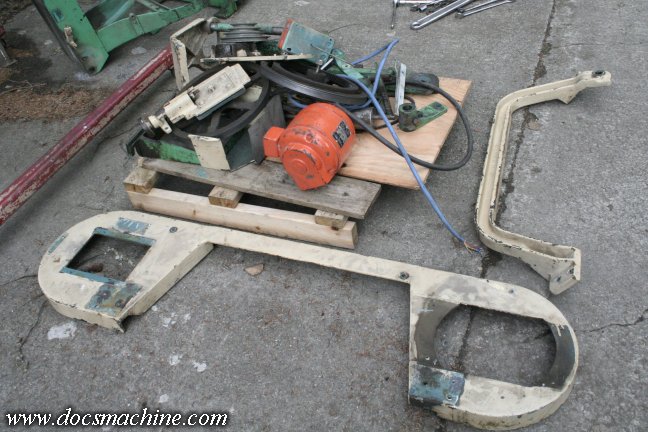 There's a few things that need fixing- a couple bearings, a cracked leg casting- but for the most part this
was going to be a fairly simple strip, clean, repaint and reassemble type job.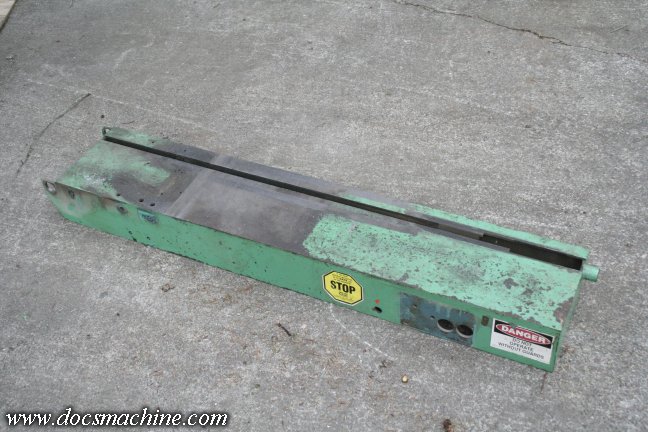 It took less than an hour to get it down to its' component molecules
and start stripping the paint chemically.
While I knew the thing had been repainted several times, I was surprised
to find out it'd been painted at least
four
times- the numbers indicate the
different colors on one of the legs, in the order they were applied.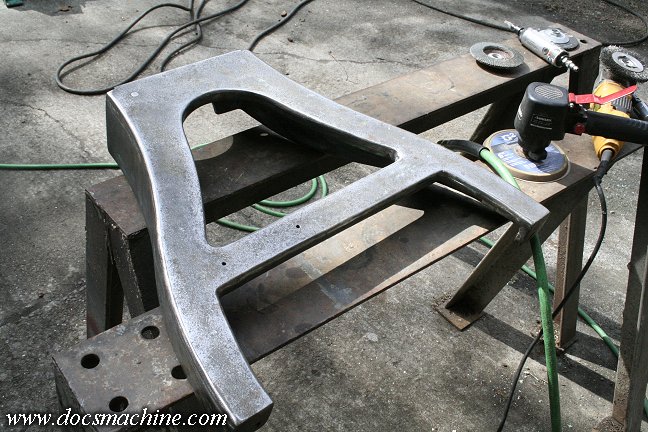 But, a little paint stripper, a pressure washer and finally a wire brush and a DA sander
managed to take care of all of that, and get us back to clean metal again.
>

All text, photos and graphics Copyright 1998- 2018, Doc's Machine & Airsmith Services. All Rights Reserved.
Information contained in these pages is for reference and entertainment purposes only. Our methods are not always the best,
quickest, safest, or even the correct ones. It's up to you to know how to use your own machines and tools.
Keep your fingers away from the spinny blades o' death and you should be all right.