[
Return to Main Page
] [
Return to Projects Index
] [
Doc's Machine & TWB Store
] [
Contact Us
] [
The Whiteboard Webcomic
]
Cleaning up an old Wellsaw M1000 Horizontal Bandsaw, Part 8: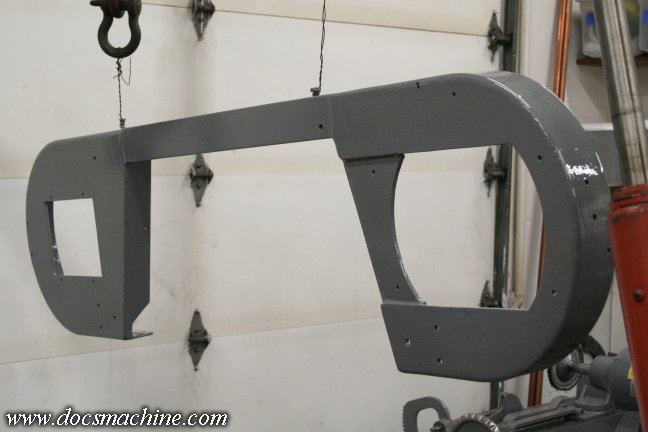 I'd held off painting the main band frame specifically so I could use it as a "jig" of sorts to repair that handle,
and I'd toyed with the idea of welding extra tabs or mounts to it in order to mount the VFD or a new belt
cover directly to the frame. I've since decided the VFD will stay on the base, and there's already some
threaded holes for the old belt cover (as shoddy as it was) which meant it was time for paint.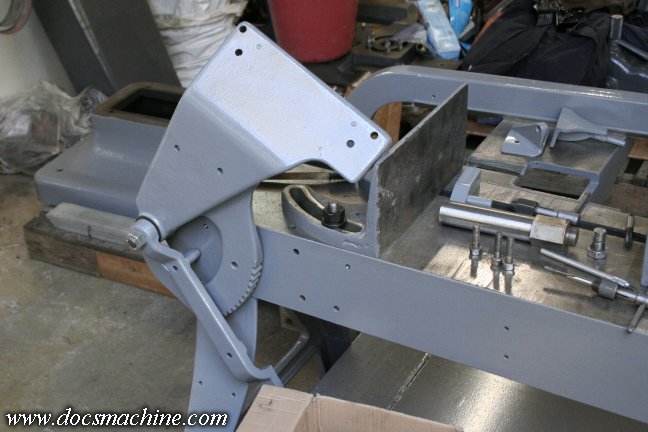 And while that was drying, I started assembling the pivot parts, which had been cleaned and painted...
er, some months beforehand...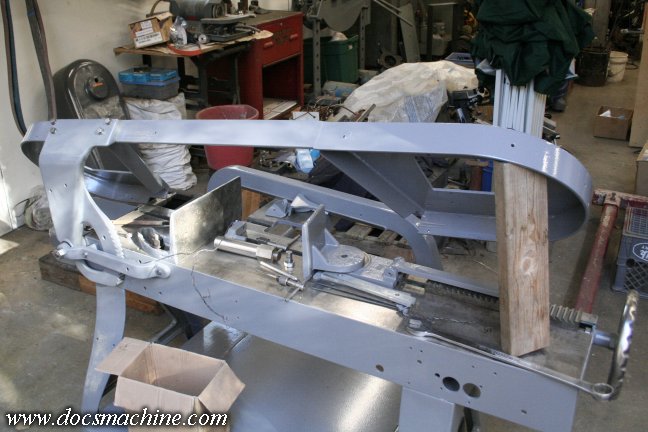 And a couple days later, when the frame was sufficiently dry, I got'er bolted back together.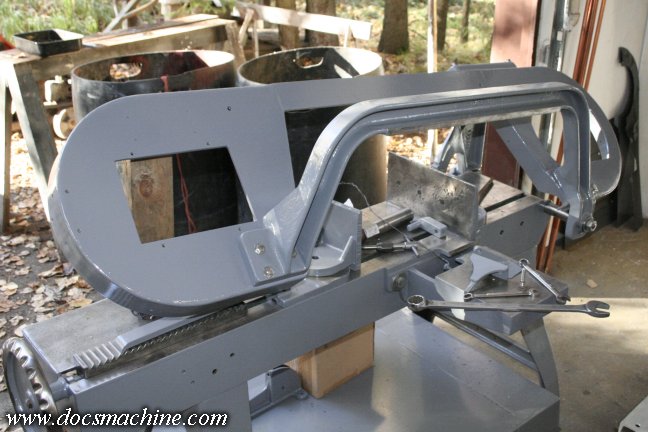 The frame and pivot assembly is then completed by the addition of the front arch support.
That more or less completes the chassis.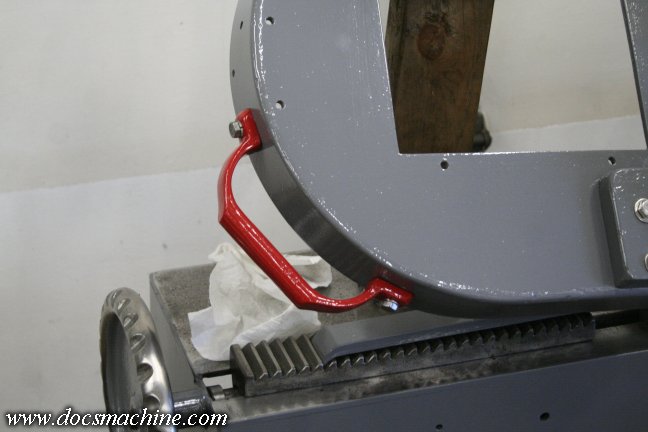 So then the newly-painted handle goes on...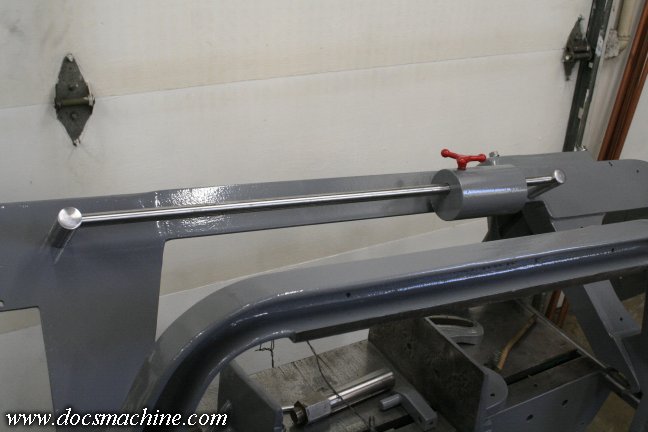 And the sliding weight and mounting bar get cleaned up, the surface rust buffed off,
and a quick coat of paint before being bolted on as well.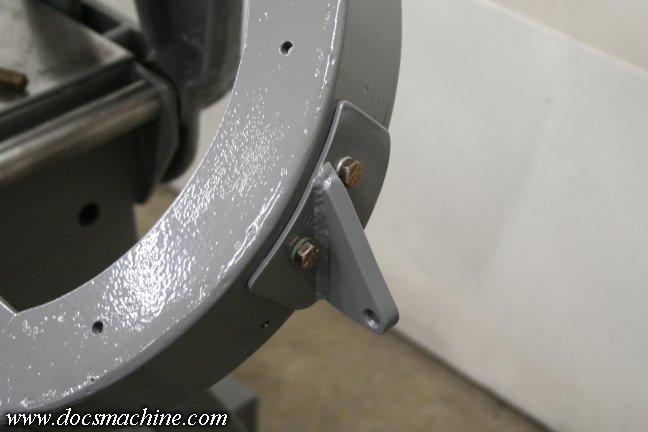 The rear spring bracket, that I made back when I first got the saw, as the original had been broken...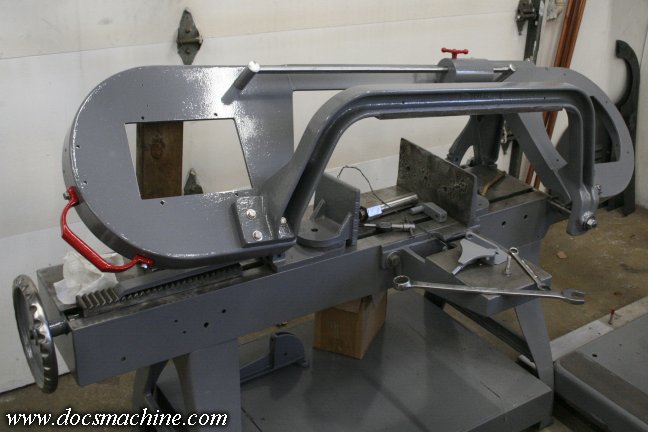 And she's looking a lot more like a bandsaw now! Stand by, more to come!

All text, photos and graphics Copyright 1998- 2019, Doc's Machine & Airsmith Services. All Rights Reserved.
Information contained in these pages is for reference and entertainment purposes only. Our methods are not always the best,
quickest, safest, or even the correct ones. It's up to you to know how to use your own machines and tools.
Keep your fingers away from the spinny blades o' death and you should be all right.