[
Return to Main Page
] [
Return to Projects Index
] [
Doc's Machine & TWB Store
] [
Contact Us
] [
The Whiteboard Webcomic
]
Cleaning up an old Wellsaw M1000 Horizontal Bandsaw, Part 7: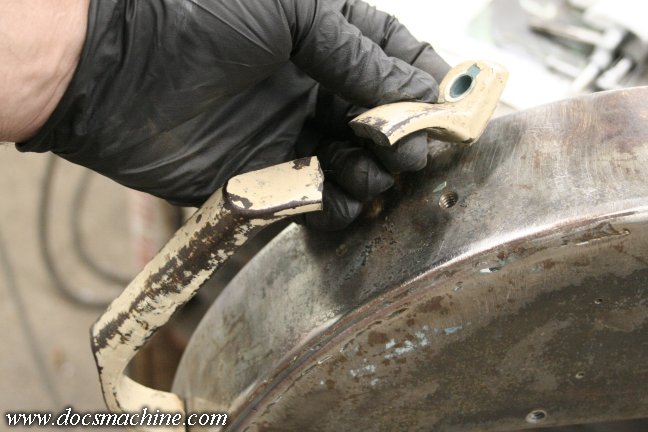 I wanted to rotate the original handle down lower on the idler end of the main body, which I think will be a
better spot for it and make it easier to lift the saw back out of a cut.
Of course, as it turns out, at some point during the disassembly and subsequent moving of the debris
around the shop a dozen times to accommodate other projects, I managed to break it.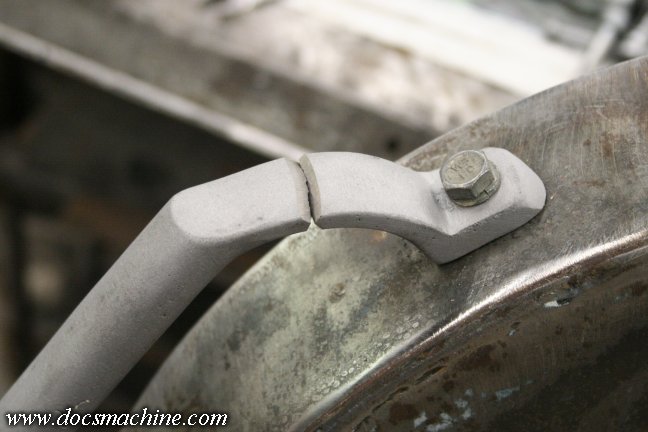 Well, a little hassle, sure, but nothing fatal. A quick trip to the sandblaster gets all the old paint off,
a pass through the bench grinder notches the break nicely, and bolting it all back to the body
of the saw makes for a perfect jig to hold it all in alignment.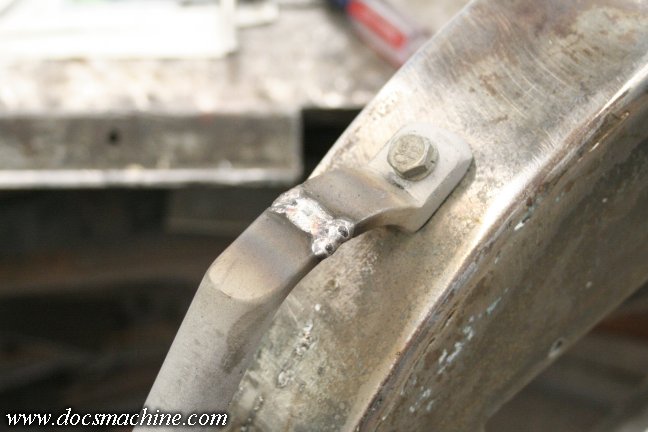 After that, I just welded it back up with some Muggy rod, let 'er cool, and brushed it off.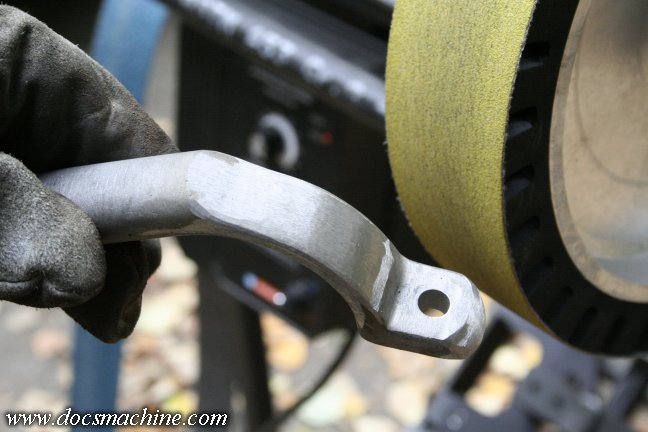 The belt grinder made short work of smoothing down the weld bead and restoring the profile...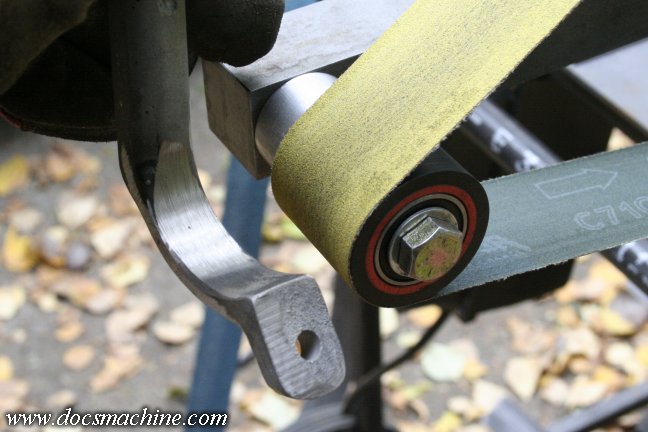 With the only hiccup in the process being when I had to pull the 2" rubber contact wheel from my square-wheel
fixture, and put it on the tool arm in place of the 10" wheel in order to do the inside curve.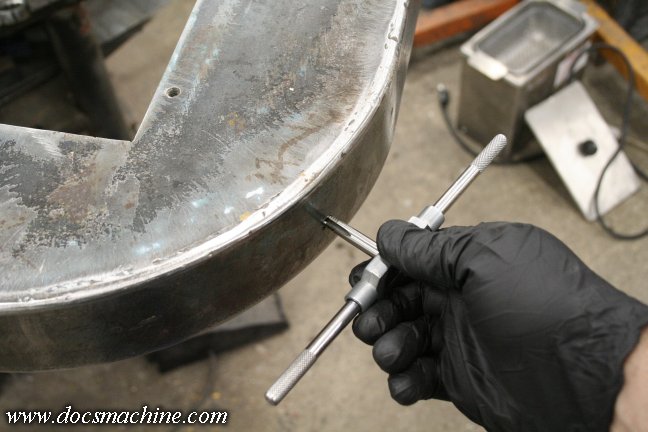 After that, I found a likely new spot for the handle, drilled and tapped a couple holes...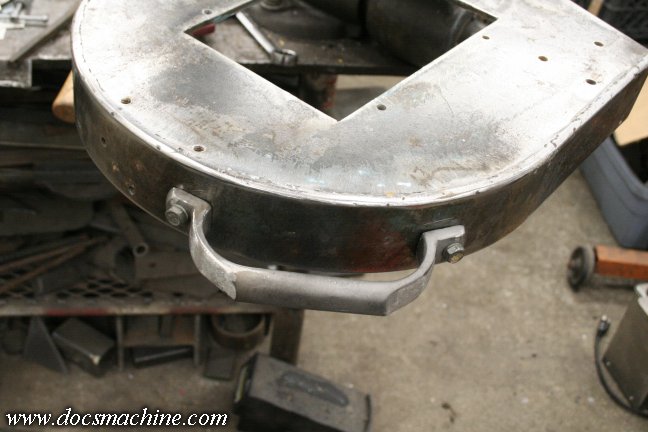 Test-fitted it...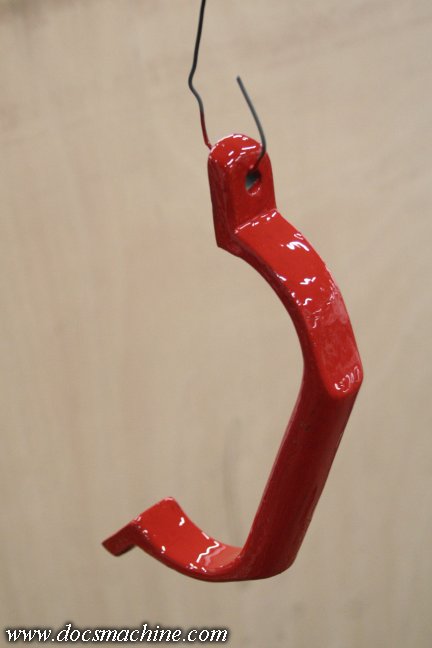 And gave it a coat of safety red. Why red? Well, the original colors for this machine were either
tan or later, green, with the controls and other important bits, like the blade guides, in yellow.
Well, we all know I'm not all that big on restoring with original colors and the green they used
was godawful, but I did like the idea of the controls being a contrasting color.

All text, photos and graphics Copyright 1998- 2019, Doc's Machine & Airsmith Services. All Rights Reserved.
Information contained in these pages is for reference and entertainment purposes only. Our methods are not always the best,
quickest, safest, or even the correct ones. It's up to you to know how to use your own machines and tools.
Keep your fingers away from the spinny blades o' death and you should be all right.