[
Return to Main Page
] [
Return to Projects Index
] [
Doc's Machine & TWB Store
] [
Contact Us
] [
The Whiteboard Webcomic
]
Cleaning up an old Wellsaw M1000 Horizontal Bandsaw, Part 12: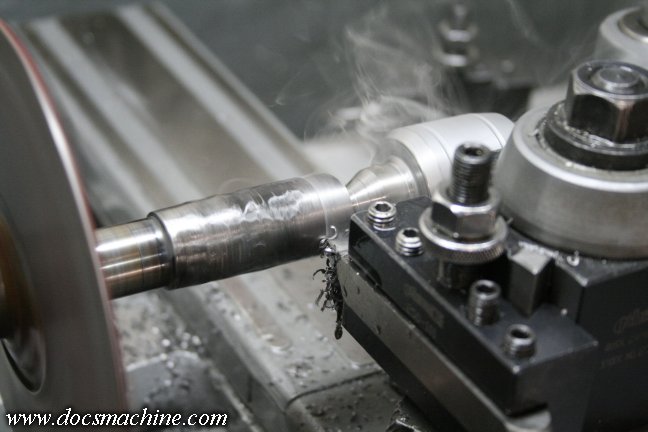 After that, we pull the steady, drop in a live center and from here on out it's a standard turning exercise-
at least after we get through the lumpy interrupted-cut part.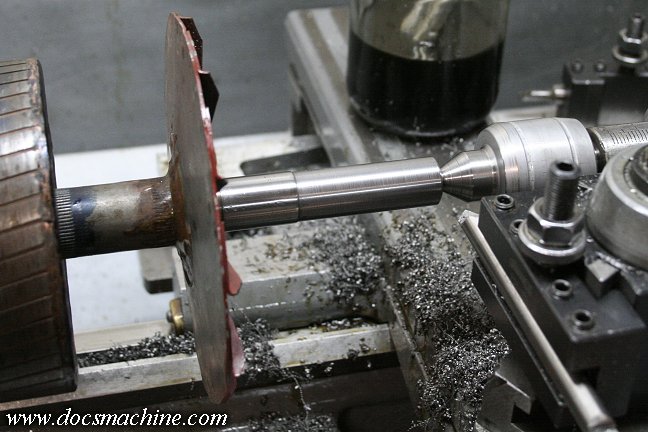 Et Voila`!
Turned back down to precisely 0.750", lightly burnished with some 1200 grit, and chamfered.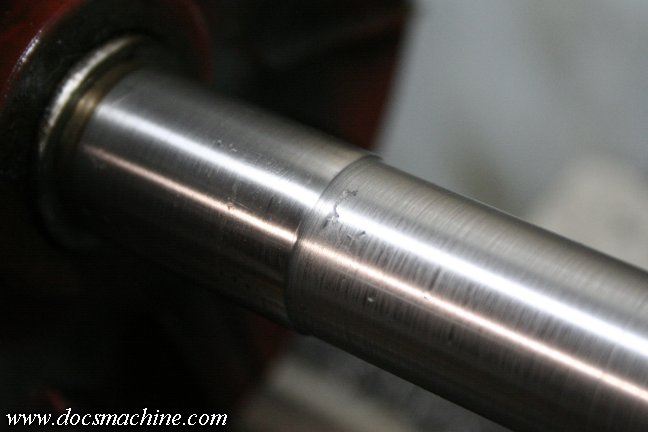 here's still one or two very slight traces of the welding left, but nothing that might cause an issue.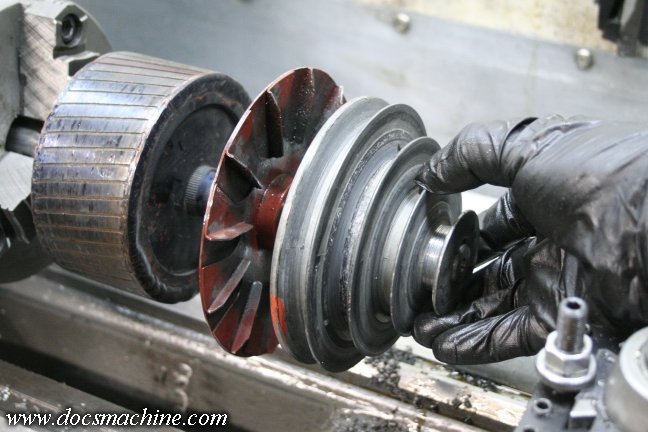 A quick check, and yep, the old pulley slides right on and fits nice and snug.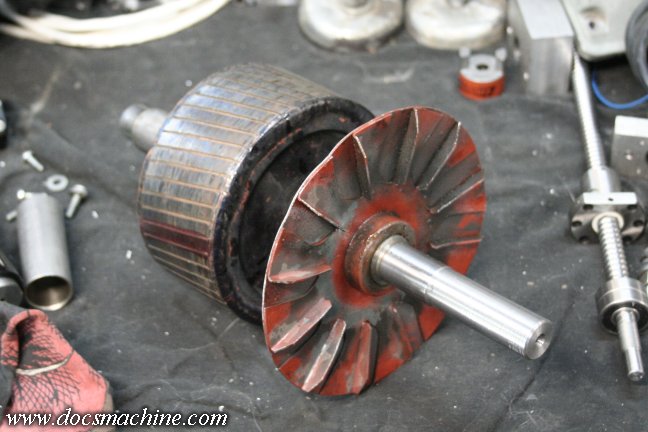 While it was in the lathe, I'd noticed the fan wheel had been bent a tad, so I took a moment to straighten it, too.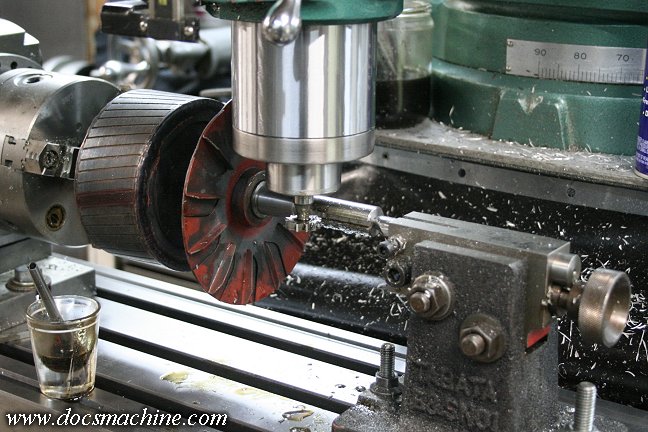 And the final step was to mill a proper keyway, and hoping to maintain the original balance, in the same
location as the old keyway- note the red mark on the rotor.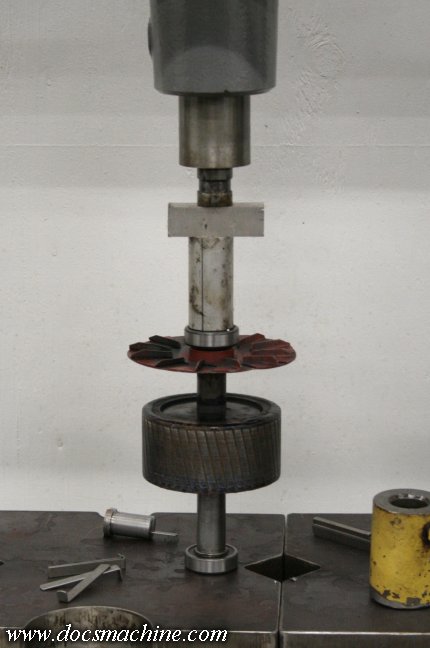 Two new bearings were lightly pressed onto the shaft...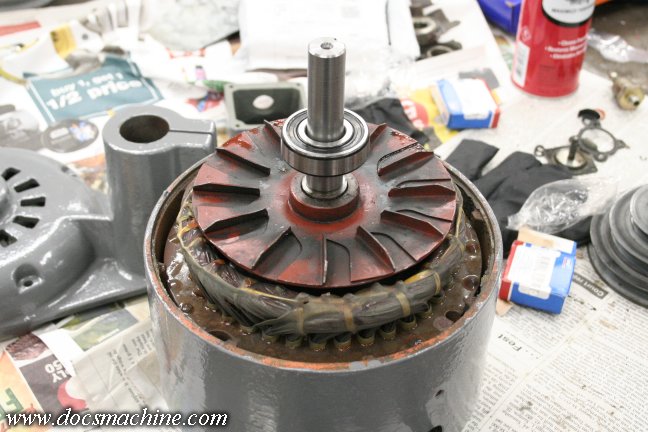 The rotor is set into the housing...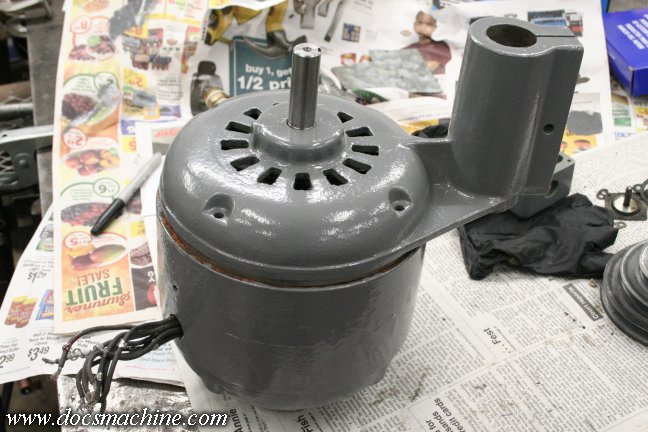 Seat the endbell back in place, trying to hopefully 'clock' the mounting arm at the right angle...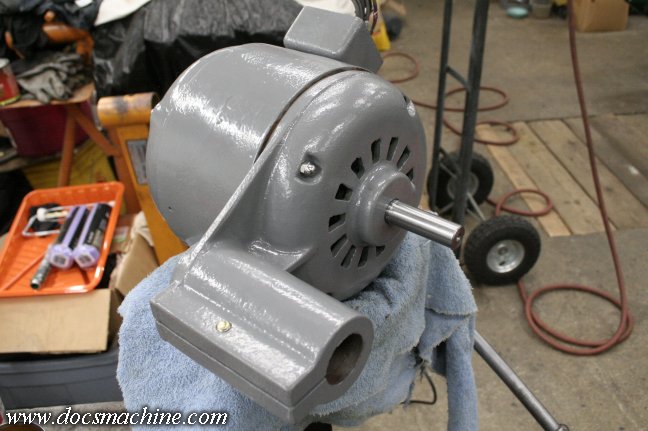 And install the four studs that hold everything together, with a set of shiny new stainless acorn nuts, just 'cause I can.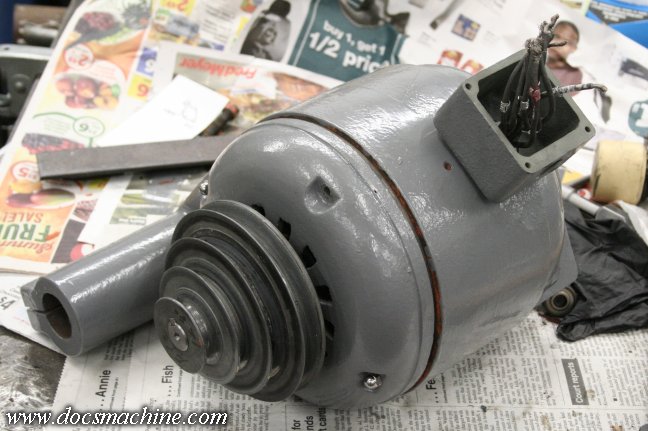 Slide the pulley in place, slip the key in, tighten it down, give 'er a test spin. Looks good so far.

All text, photos and graphics Copyright 1998- 2019, Doc's Machine & Airsmith Services. All Rights Reserved.
Information contained in these pages is for reference and entertainment purposes only. Our methods are not always the best,
quickest, safest, or even the correct ones. It's up to you to know how to use your own machines and tools.
Keep your fingers away from the spinny blades o' death and you should be all right.