[
Return to Main Page
] [
Return to Projects Index
] [
Doc's Machine & TWB Store
] [
Contact Us
] [
The Whiteboard Webcomic
]
Cleaning up an old Wellsaw M1000 Horizontal Bandsaw, Part 11: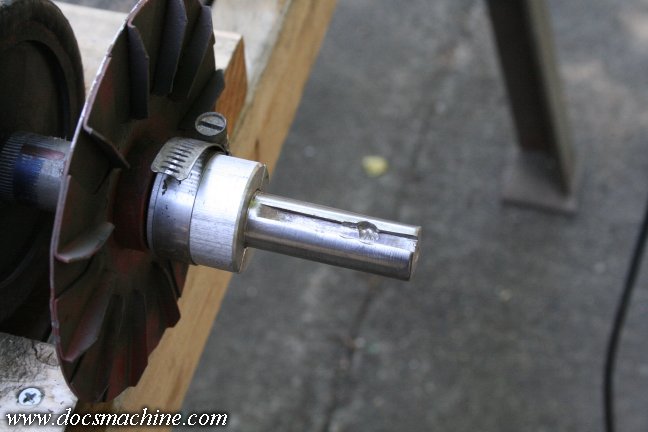 Next, we make sure said keyway is thoroughly wire-brushed out...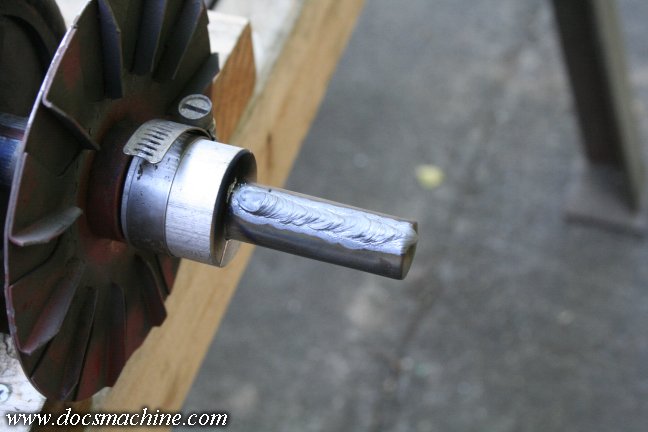 And get out a handy nearby MIG welder and just fill 'er up.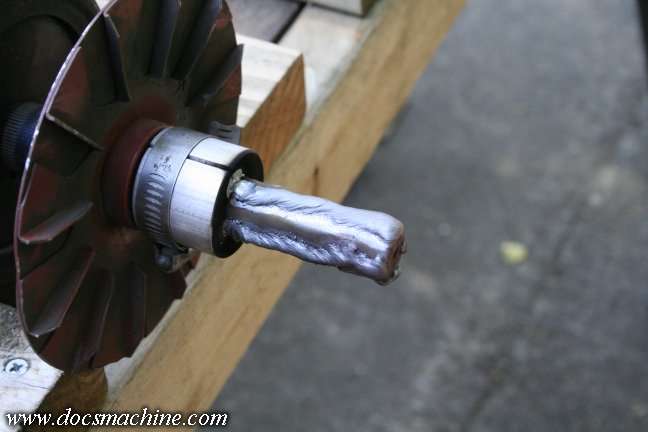 Then, kind of making a blind stab at a proper procedure, I made three more welds around the
OD of the shaft, and let it cool a bit.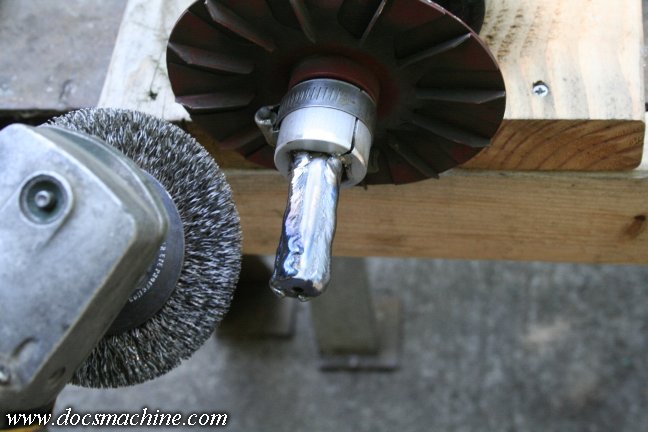 I then wire-brushed off any smoke, soot or smut...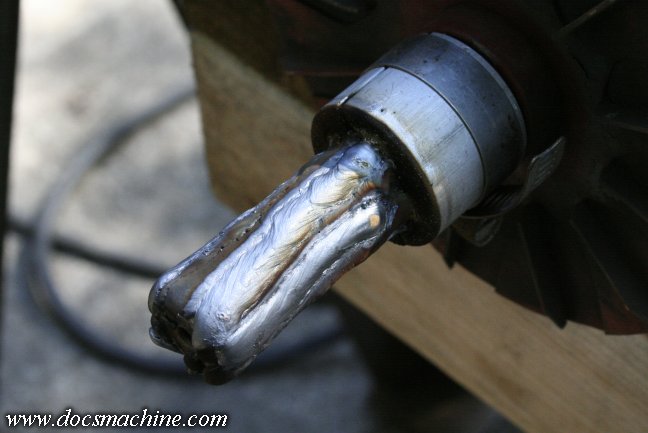 And piled on some more weld.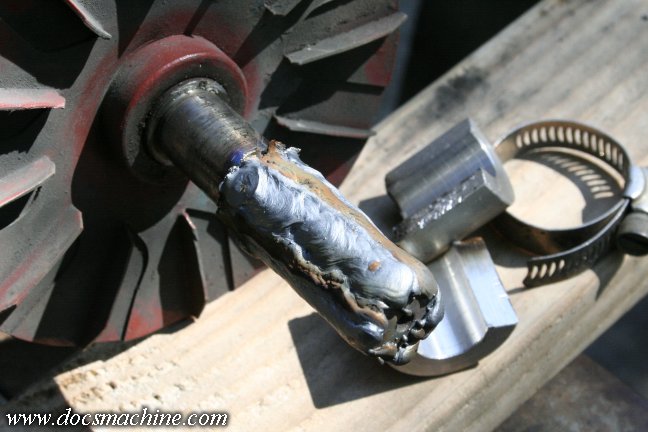 After that, we pry off the aluminum spacers...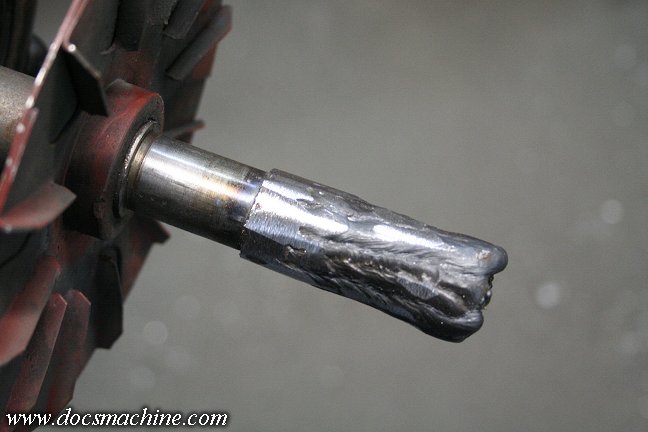 And use the belt-grinder to knock the pointy bits down a little to get ready for the machining.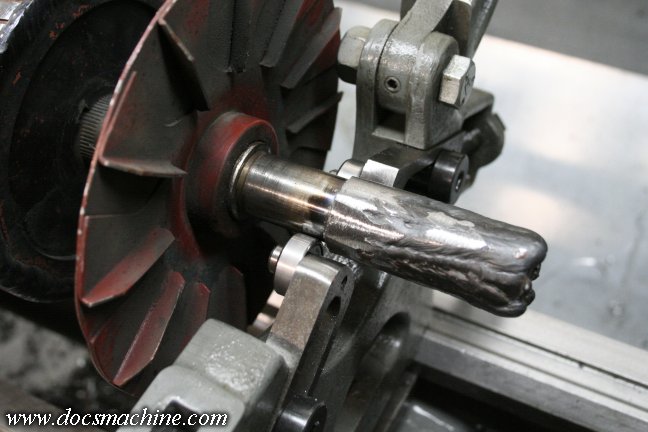 Then set it up in the lathe with the steady rest on the untouched bearing surface. Why the steady and why
on the bearing surface? Because the welding almost certainly warped the end of the shaft, so the
centerdrill point on the end is very probably no longer concentric.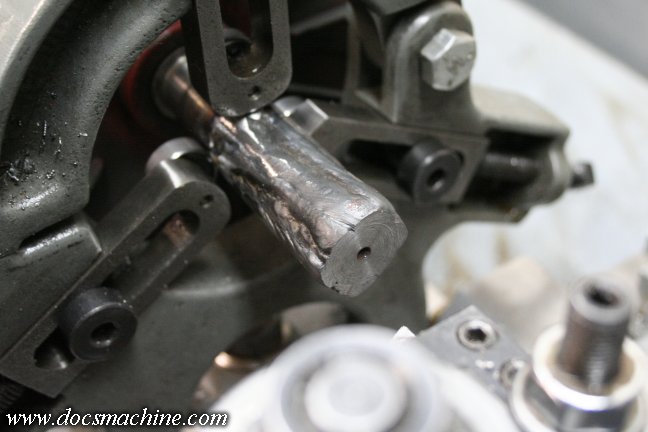 The fix for that, of course is to first carefully face end end of the shaft flat....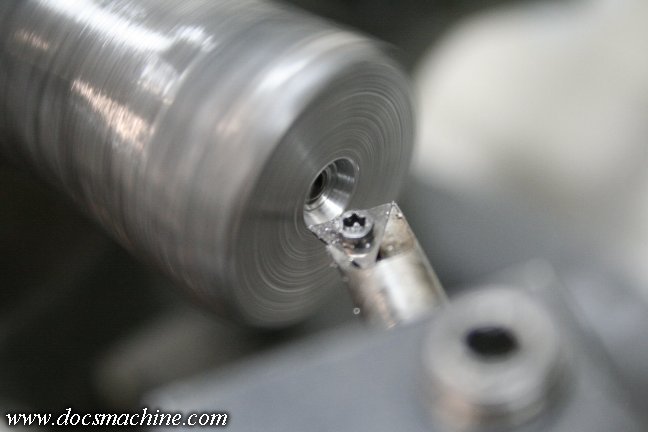 And then very carefully
single-point
a 60-degree center back into the end of the shaft. A drill will try and
follow the existing hole, so it should be single-pointed to make it concentric again.

All text, photos and graphics Copyright 1998- 2019, Doc's Machine & Airsmith Services. All Rights Reserved.
Information contained in these pages is for reference and entertainment purposes only. Our methods are not always the best,
quickest, safest, or even the correct ones. It's up to you to know how to use your own machines and tools.
Keep your fingers away from the spinny blades o' death and you should be all right.