[
Return to Main Page
] [
Return to Projects Index
] [
Doc's Machine & TWB Store
] [
Contact Us
] [
The Whiteboard Webcomic
]
Nichols Horizontal Mill, 2020 rebuild, Part 1: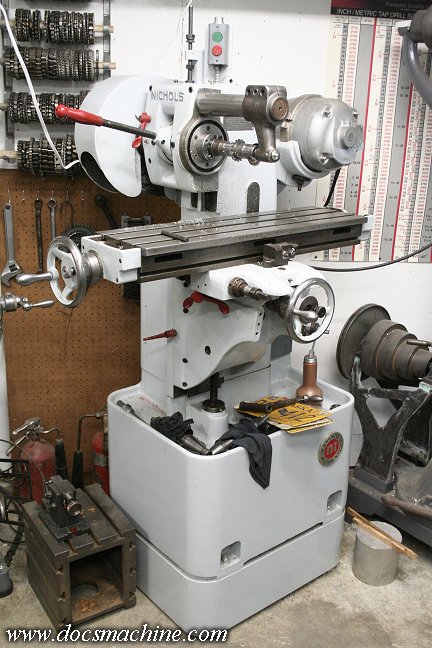 I'd rebuilt this 1962 Nichold Hand Miller horizontal milling machine back in 2009 or so, and have used it
quite extensively in the intervening years. However, it still had one major flaw: the table ways were worn
very badly in the middle third of its travel. I made do as best I could, but really, it needed professional
regrinding to bring it back to spec, before it'd truly be a good, usable machine again.
After some fits and starts, I had the opportunity to send parts of this machine and two others off
to the states for regrinding, in early 2018. Above is what it looked like just prior to re-dismantling.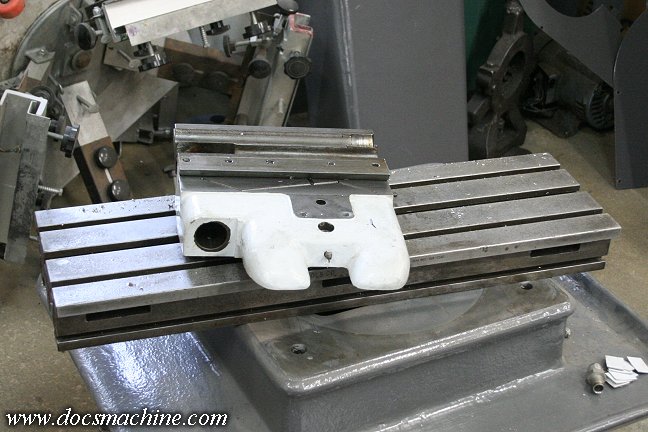 I simply dismantled the table assembly, down to just the bare table and saddle castings.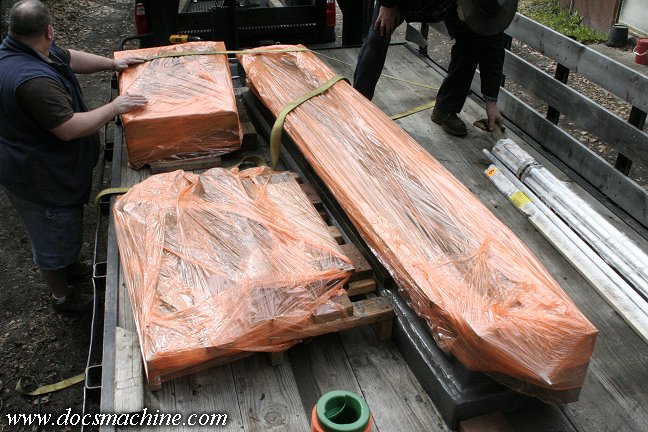 And, in May of '18, sent those two, plus parts for my Springfield Lathe and Stockbridge Shaper,
off on this long journey to the States. The entire trip, however, was, to put it mildly, a bit of a fiasco.
In April of 2020, I finally had the parts back. Long story, but suffice to say that the first shop I'd contracted to, in Vancouver,
sat on them for almost two years... before closing down and selling off all their machines. I was forced to have them shipped,
at no small expense, to California, to have the job done quickly and professionally by Schaffer Grinding in LA.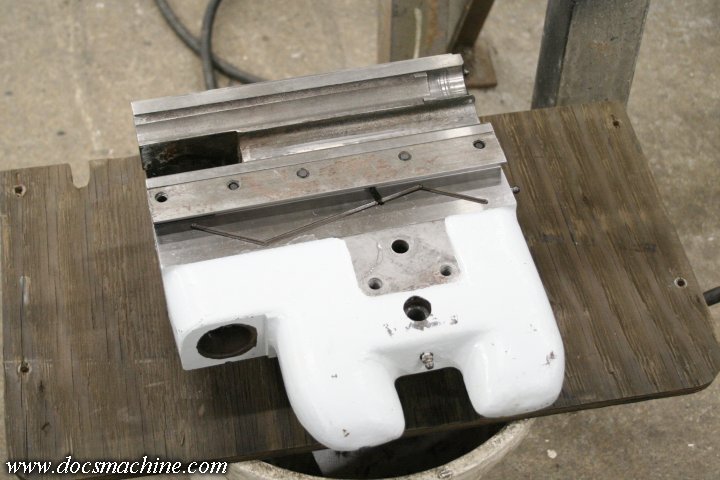 Now, that little sojourn over, theoretically I could just reassmble the table and saddle, and get back to work, right?
No, I don't really work that way.

One thing that always bugged me about the original build, is the grey paint I'd
used turned out much too light. It'd looked fine in the chip-book at the paint store, but when actually applied, was
damn near white, with a faint tint of blue.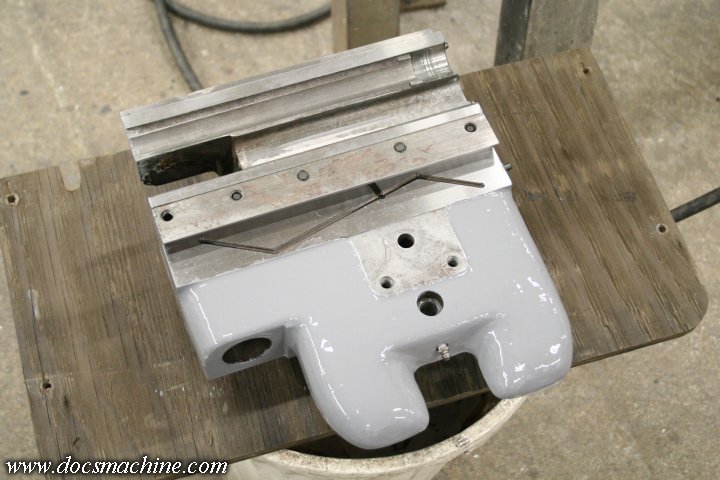 Well, in the intervening years, I'd settled on a more conventional "battleship grey" for my machine builds- kind of boring,
sure, but trust me, having a roomful of machines painted bright flashy colors gets old after a while.

So, I decided that while the machine was already partially apart, I'd take the time to take it the rest of the way apart,
and give it a full repaint in the 'correct' grey- and take care of a few other little details while I was at it.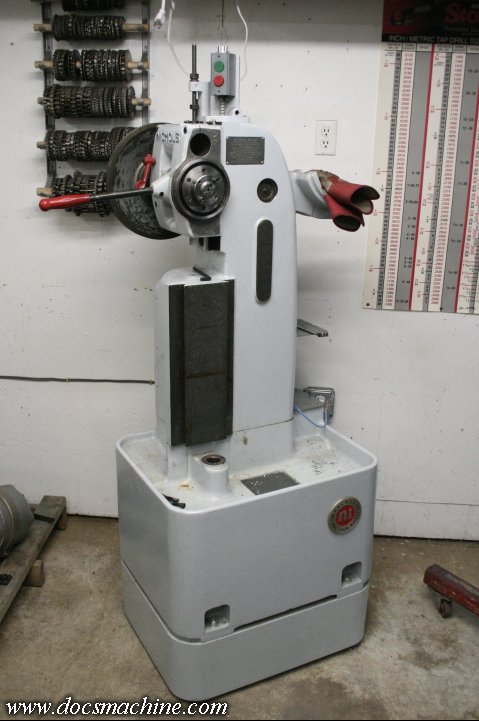 It didn't take much work to strip the motor, knee and other parts off the machine...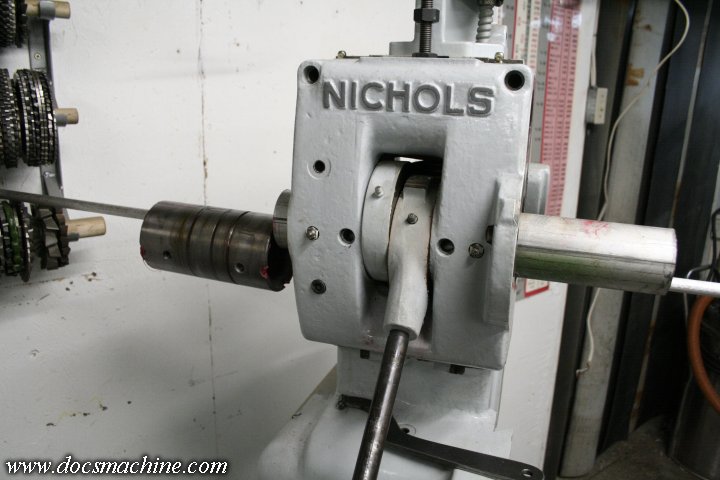 Then the head, which required disassembling the spindle...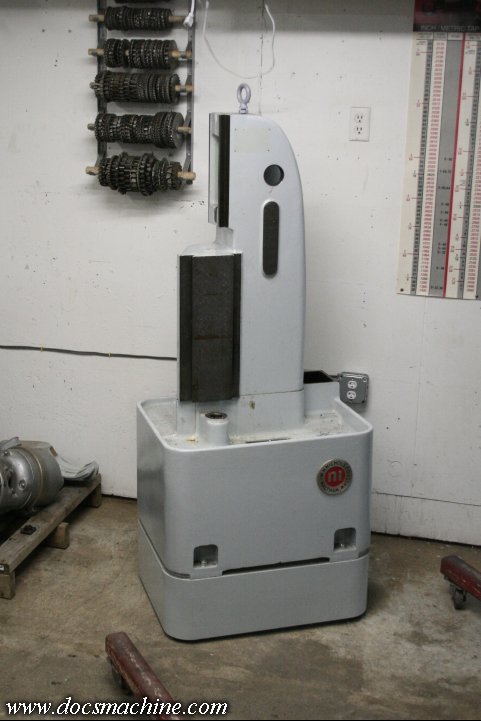 Which got it down to the bare base and column castings, on my riser base.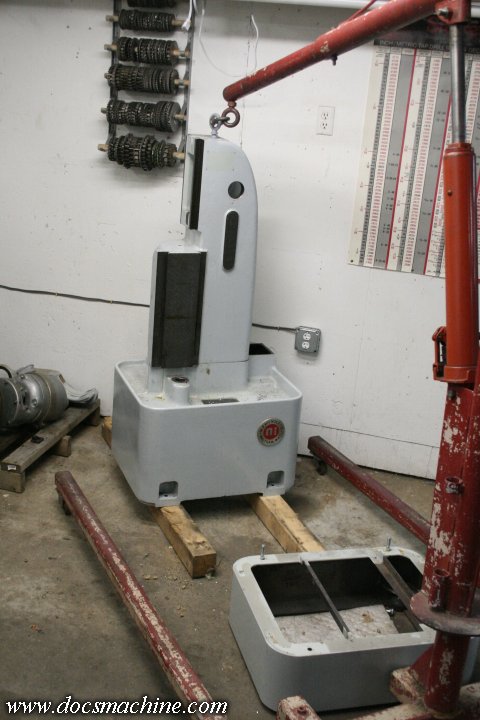 A little bit more work got the machine chassis down off the riser, for the first time in a decade.

All text, photos and graphics Copyright 1998- 2020, Doc's Machine & Airsmith Services. All Rights Reserved.
Information contained in these pages is for reference and entertainment purposes only. Our methods are not always the best,
quickest, safest, or even the correct ones. It's up to you to know how to use your own machines and tools.
Keep your fingers away from the spinny blades o' death and you should be all right.