[
Return to Main Page
] [
Return to Projects Index
] [
Doc's Machine & TWB Store
] [
Contact Us
] [
The Whiteboard Webcomic
]
Nichols Horizontal Mill, 2020 rebuild, Part 2: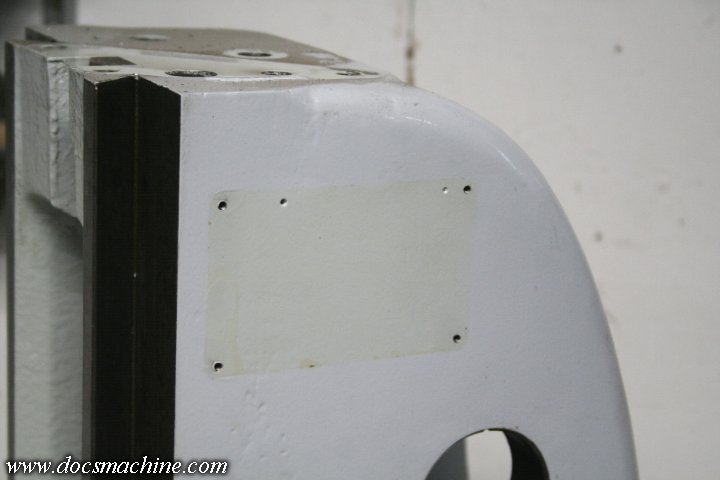 One interesting point, was how the paint had discolored under the ID tag and the name badge on the base. It's not like
the rest of the paint "faded" around the tag- the paint's only about ten years old, and has been indoors, in a windowless
room,the entire time. Only thing I can think of is that maybe some cutting lube, mainly WD-40, oozed behind the tag
and sat there long enough to discolor it. The tag itself was clean stainless steel, with no paint or coating of it's own.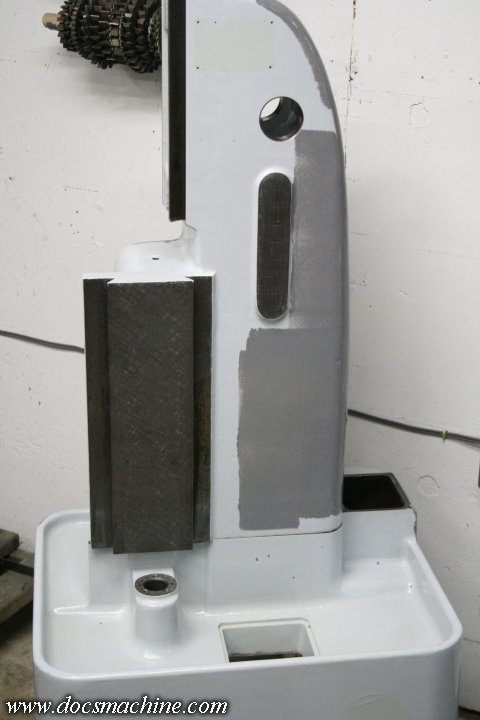 Anyway, I thoroughly degreased the entire chassis, and started rolling on the
first coat of the darker grey. It's an Alkyd Enamel, and I believe the color
for this particular brand is called "Molten Lead".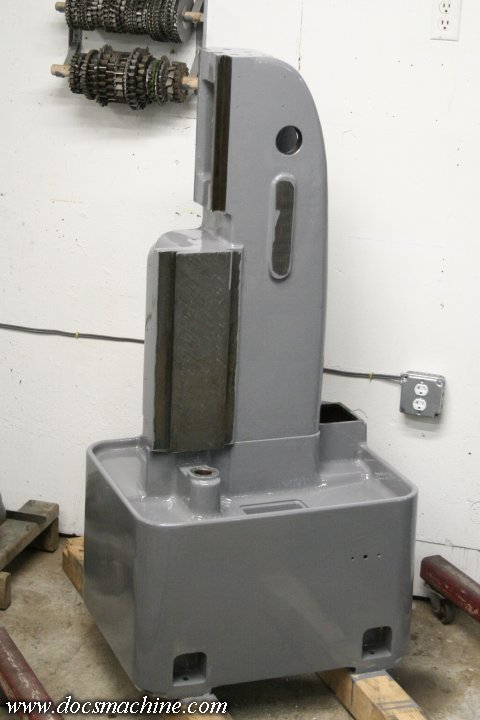 First coat done. A little splotchy, but a second coat takes care of that nicely.
And yes, I slobbered a bit onto the machined surfaces, but that sort of thing
cleans up easily with a razor blade and some mineral spirits.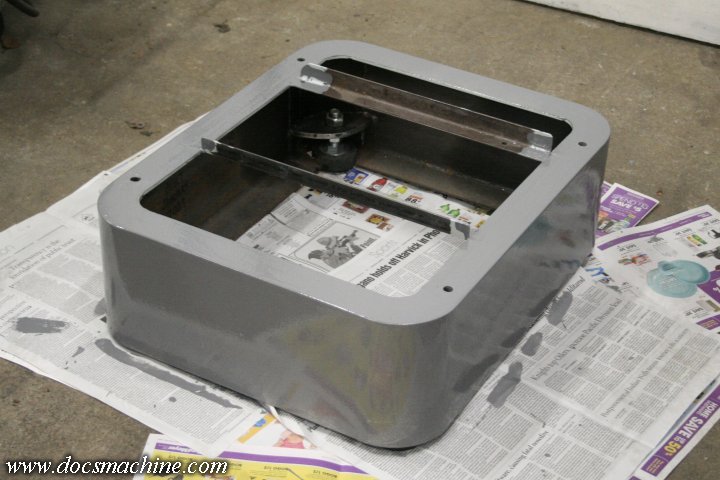 Painted the fabricated steel riser base, too, of course.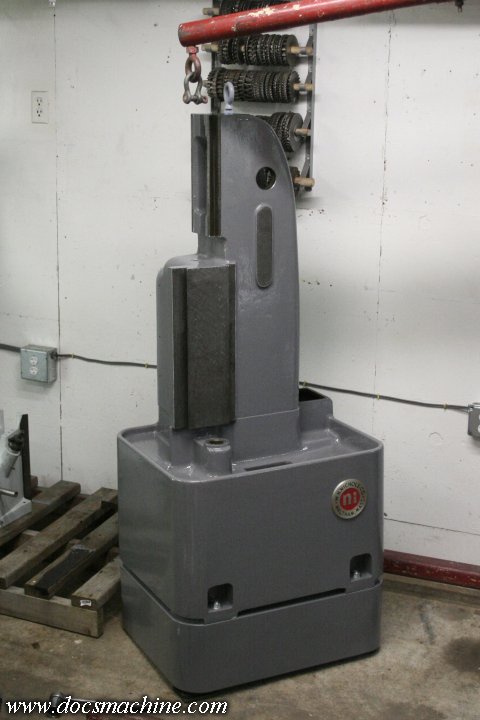 And, once dry, it was a relatively simple matter to bolt them back together.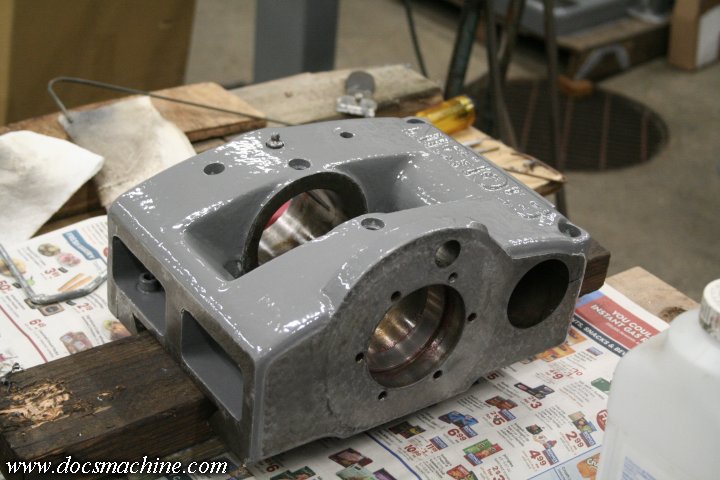 With the main column back together, as time permitted over the next few days, I cleaned and degreased other parts,
and gave them two fresh coats as well. Including the head...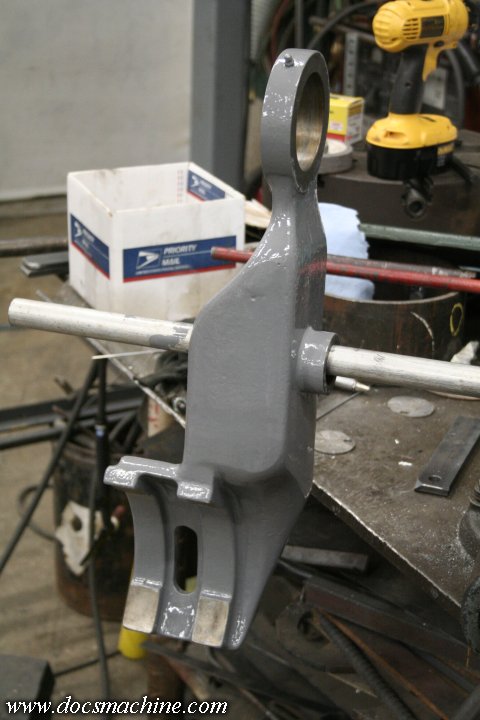 The motor support arm...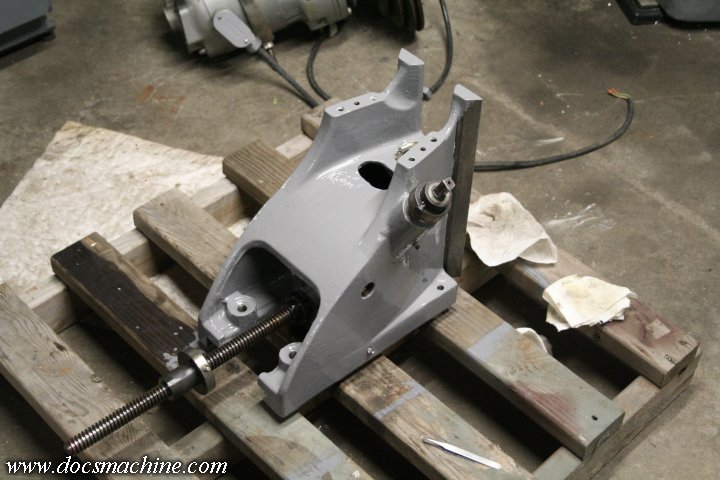 And the knee assembly.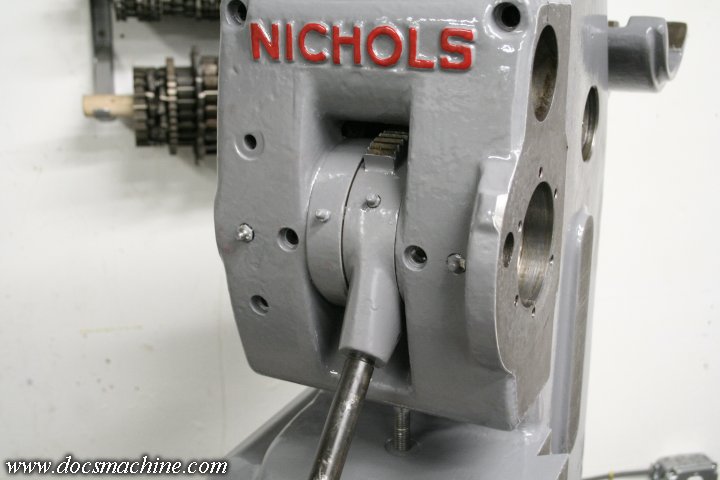 And, of course, once those were dry, it was a fairly easy matter to reassemble everything. Note I also
took a moment to highlight the name cast into the head. The red matches the head-elevating handle.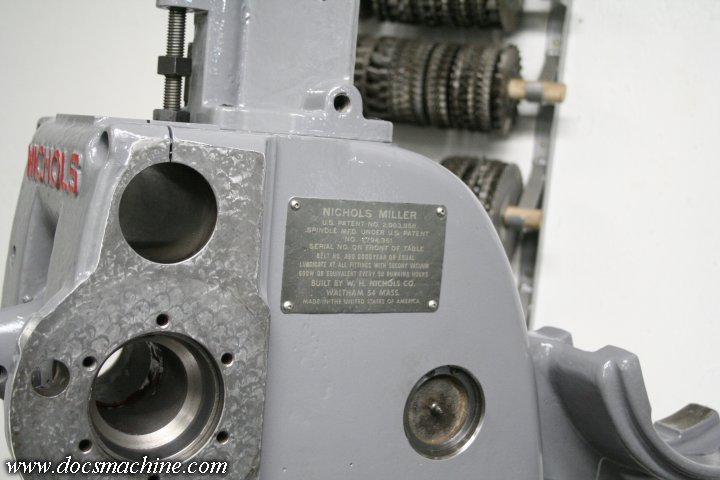 And speaking of nameplates, the stainless ID tag goes back into place; an easy enough task
as I'd replaced the rivets with 6-32 buttonhead screws when I rebuilt this beast the first time.

All text, photos and graphics Copyright 1998- 2020, Doc's Machine & Airsmith Services. All Rights Reserved.
Information contained in these pages is for reference and entertainment purposes only. Our methods are not always the best,
quickest, safest, or even the correct ones. It's up to you to know how to use your own machines and tools.
Keep your fingers away from the spinny blades o' death and you should be all right.