[
Return to Main Page
] [
Return to Projects Index
] [
Doc's Machine & TWB Store
] [
Contact Us
] [
The Whiteboard Webcomic
]
Nichols Horizontal Mill, 2020 rebuild, Part 4: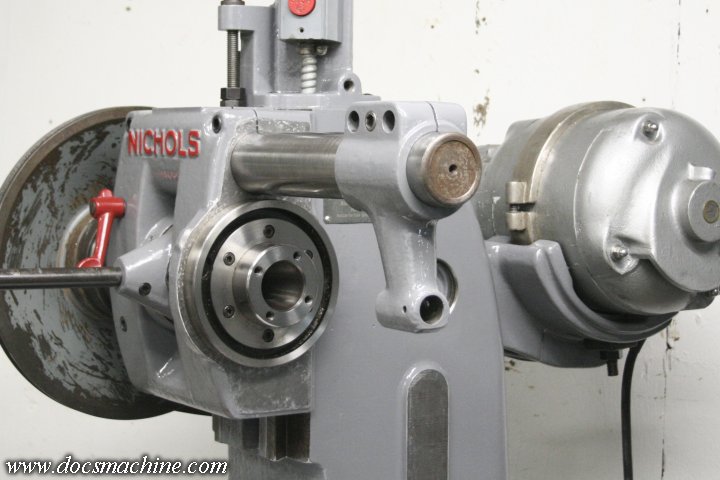 At some point I trimmed the drips out from the overarm support, and slid it in place.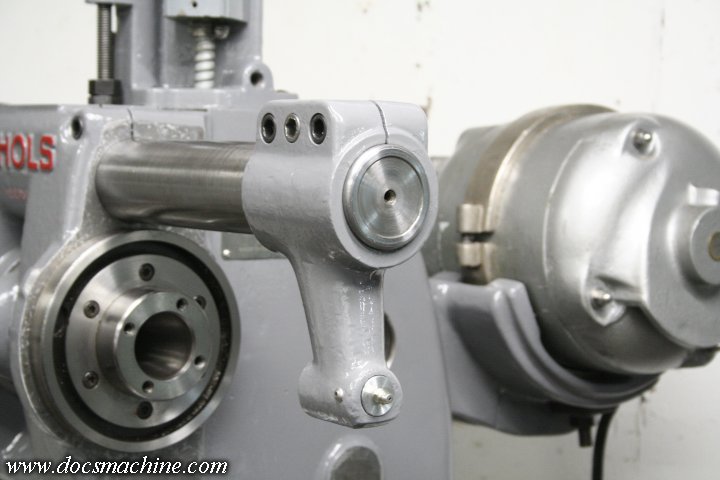 Then I slid it back off, buffed up the crusty end of the overarm, and put it all back together.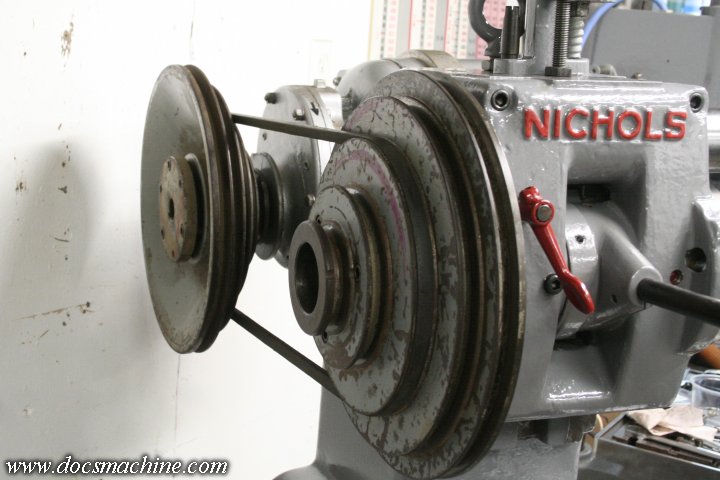 After that, I got the pulleys lined up and tightened down, a surprisingly fiddly job I don't actually remember doing last time.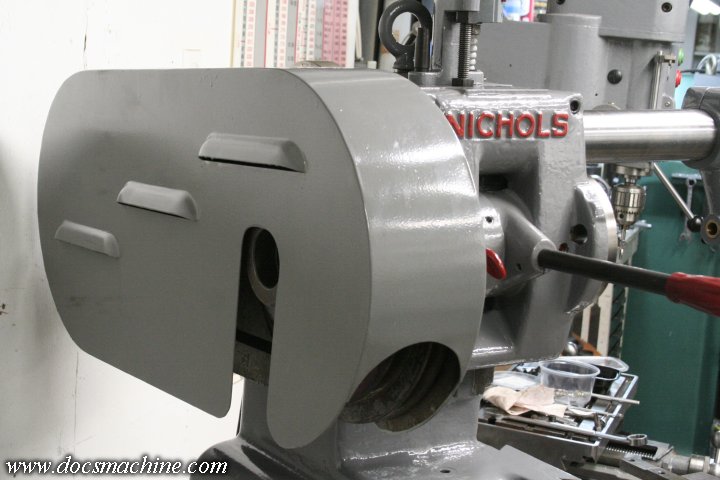 Why didn't I paint the pulleys? Because they're hidden under this belt cover. I may still
paint them later, probably when I pull the spindle back out to replace the bearings.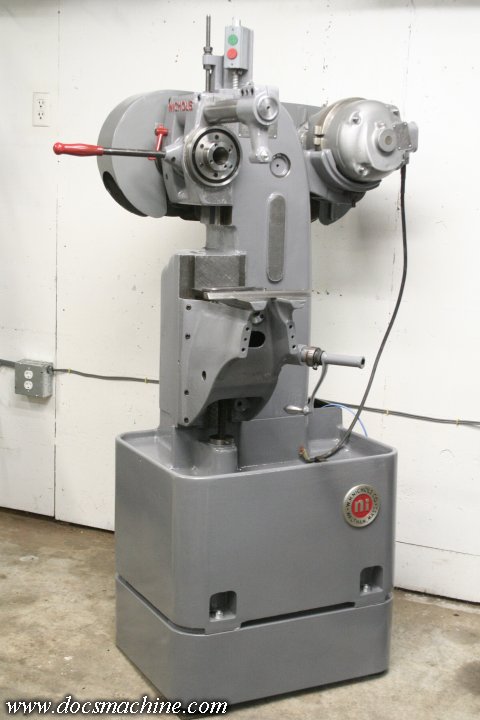 And the obligatory beauty shot. Looks a lot better, in my opinion,
than the much lighter grey.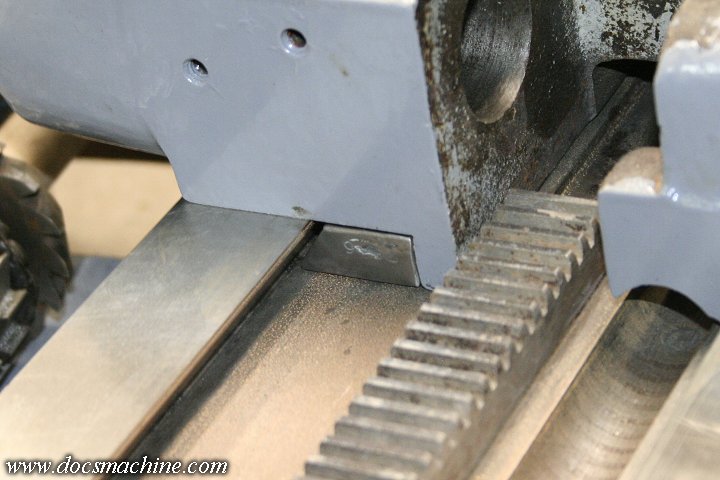 Now, here's the big issue: The Nichols mills don't have any sort of actually adjustable gib for tightening up the ways.
Each axis has a removable section of the dovetail way, and those are scraped to fit at the factory. The manual says
that if adjustment is needed, one is supposed to surface-grind the narrow face half a thou at a time to get a good fit.
Well, in my case, after considerable grinding to remove the wear of the fixed ways, I now had nearly an eighth of an inch
of clearance to the removable way. Theoretically I could have surface-ground the top edge (as seen here) and made it
usable again, but that would have greatly reduce the contact area to the table way, which would in turn have led to
eventual excessive wear. Replacement parts are of course not available, so I was going to have to make my own.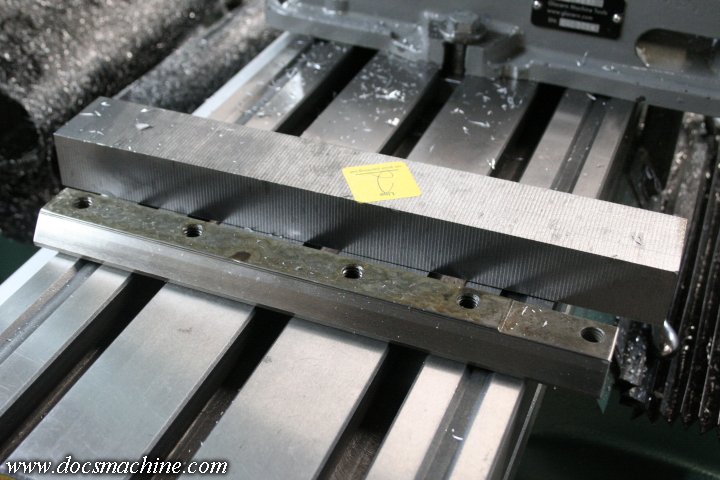 I ordered a chunk of ductile iron bar from McMaster, as close as I could to the size I needed.
After cutting it to roughly the correct length with a Portaband, it was then a fairly straightforward
"squaring up in the mill" exercise- note the aluminum round in the front jaw.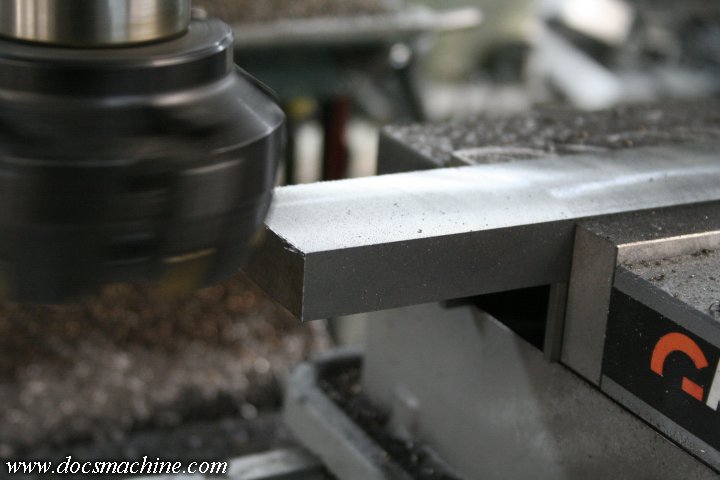 And then it was a mere eight or nine hundred hours of milling the bar down to width and thickness.
I'd considered bandsawing it down, but that would have taken nearly as long.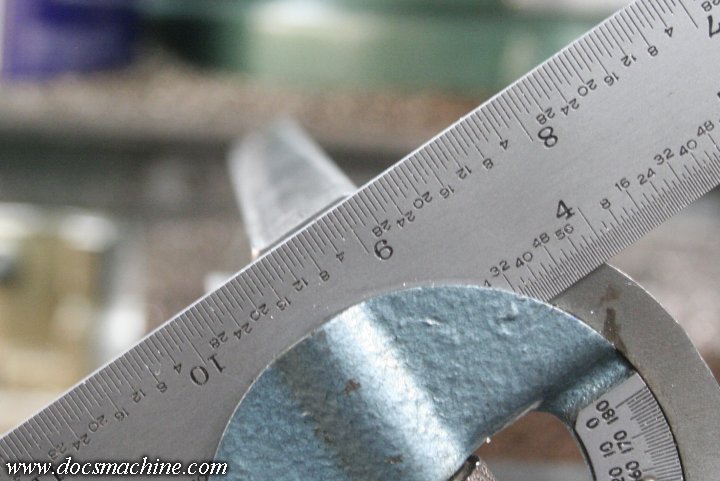 Once it was down to size- left slightly large for final fitting, of course- the next major feature was the
angle of the dovetail way. Using a protractor and a MkI Mod 0 eyeball and came up with 38 degrees.

All text, photos and graphics Copyright 1998- 2020, Doc's Machine & Airsmith Services. All Rights Reserved.
Information contained in these pages is for reference and entertainment purposes only. Our methods are not always the best,
quickest, safest, or even the correct ones. It's up to you to know how to use your own machines and tools.
Keep your fingers away from the spinny blades o' death and you should be all right.