[
Return to Main Page
] [
Return to Projects Index
] [
Doc's Machine & TWB Store
] [
Contact Us
] [
The Whiteboard Webcomic
]
Nichols Horizontal Mill, 2020 rebuild, Part 3: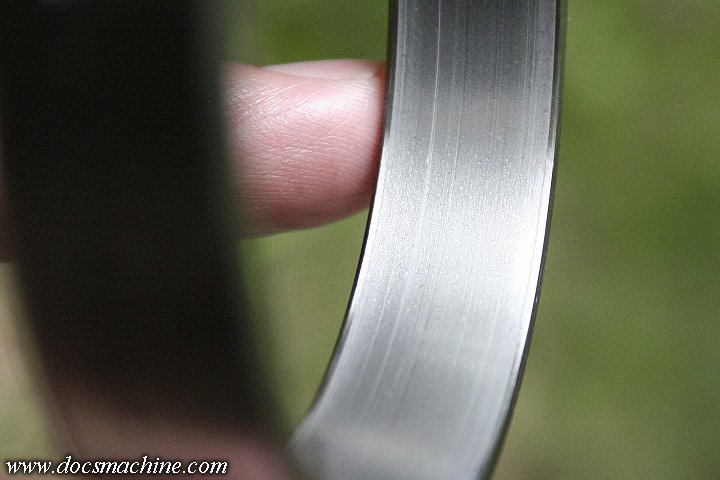 Unfortunately, one of the other issues I ran across in this project was the spindle bearings were somewhat worse off than
I'd realized. I can't honestly recall if they were that bad when I first rebuilt the machine, or if they'd gotten that way in the
years afterward, , but either way, they weren't in the best of shape. The problem here is that at the moment, replacements
are some $250 each. I didn't have that much to spare at the time, so I cleaned and reassembled everything as-is.
Proper replacement will have to wait 'til I can afford that much in bearings.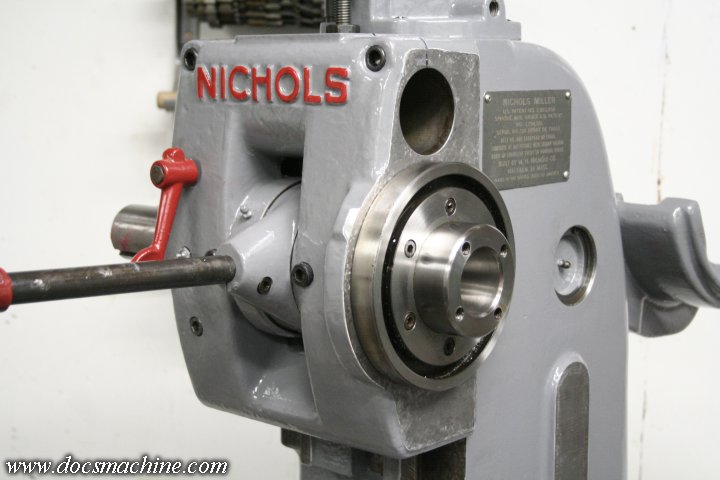 So for the moment, it's not ideal, but it's back together.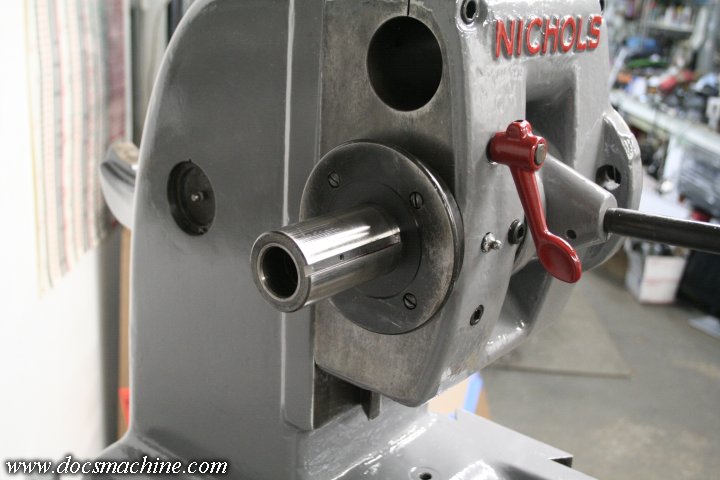 I then set the preload to "that should be about right" and installed the rear dust cap.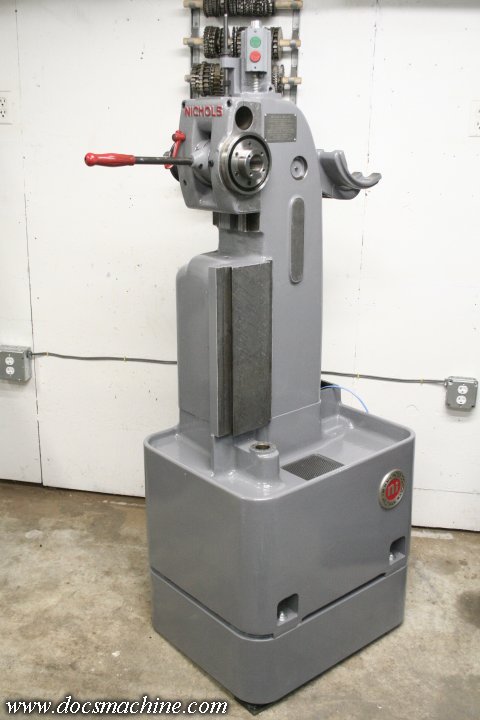 The handle, power buttons, head stop rod and a couple new zerks round out the job.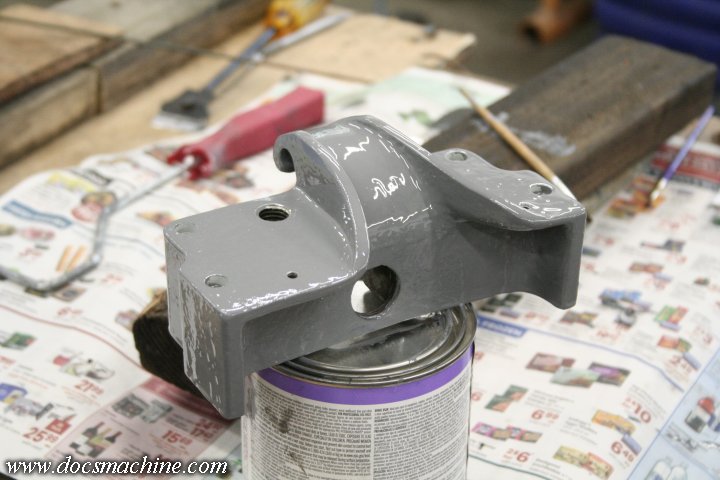 After that, more detail painting. The right-hand end table cap...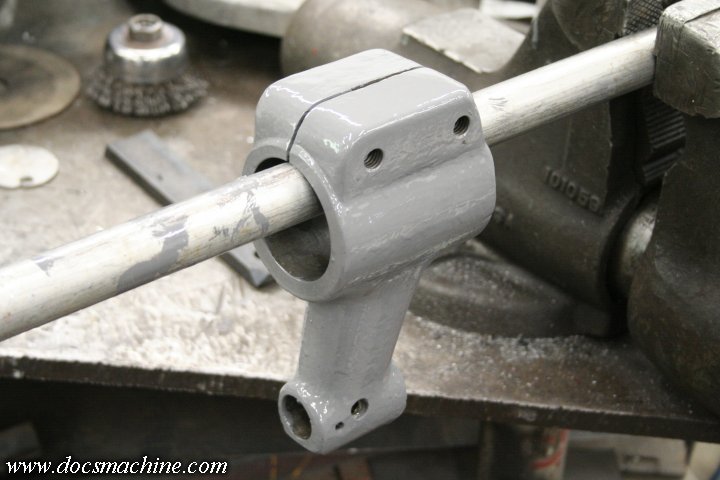 The never-before-painted outboard arbor support arm...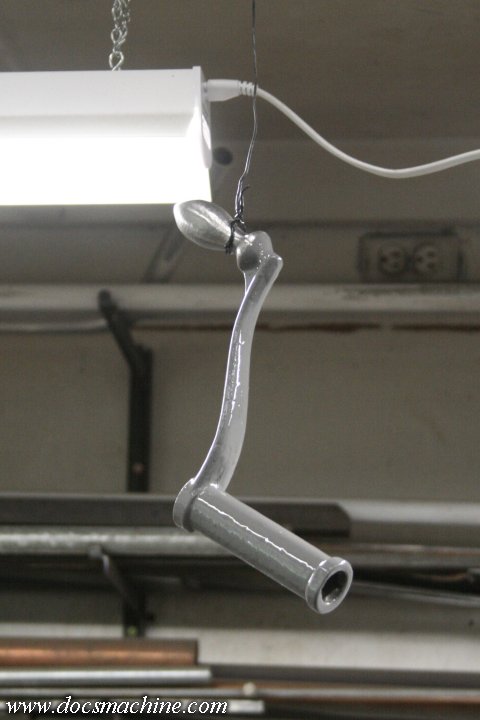 And the knee elevating handle.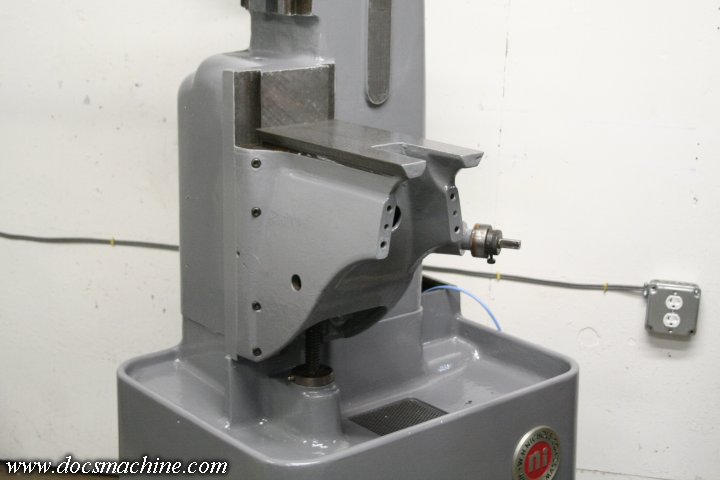 While those were drying, I enlisted a passerby and had him help me reinstall the knee...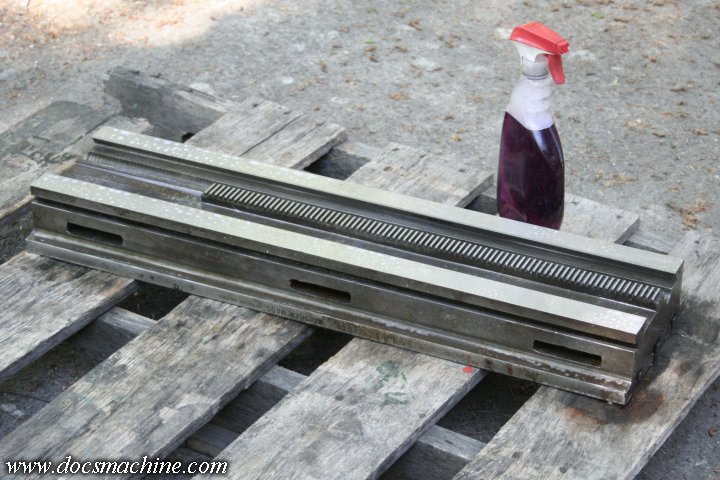 And then pressure-washed all the grinding schmutz off the freshly-ground table casting.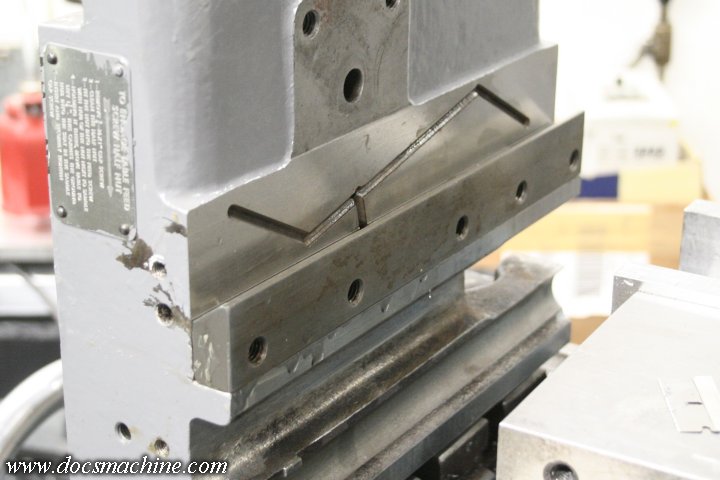 I also pried off the table-way dovetail bar, cleaned out from under it, chased the threads and reassembled.

All text, photos and graphics Copyright 1998- 2020, Doc's Machine & Airsmith Services. All Rights Reserved.
Information contained in these pages is for reference and entertainment purposes only. Our methods are not always the best,
quickest, safest, or even the correct ones. It's up to you to know how to use your own machines and tools.
Keep your fingers away from the spinny blades o' death and you should be all right.