[
Return to Main Page
] [
Return to Projects Index
] [
Doc's Machine & TWB Store
] [
Contact Us
] [
The Whiteboard Webcomic
]
Nichols Horizontal Milling Machine Rebuild, Part 3: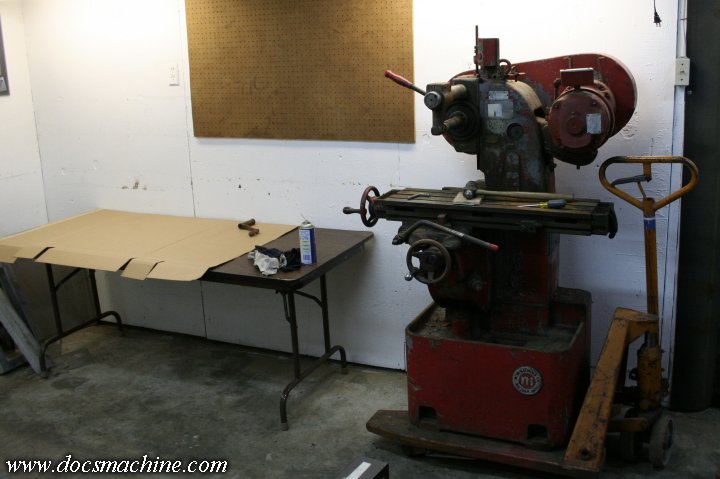 With the mill safely inside, I set up a folding table for tools, parts, spare sandwiches and other bits that will
undoubtedly be involved in this teardown. I opened up a large cardboard box to help protect the table
from dropped parts, grease and any badgers I might find hiding inside this thing.
First up, I pulled the overarm support off, then the nut and spacers off the arbor. I could have
just pulled the arbor itself, but I wanted to see what kind of condition it was in, first.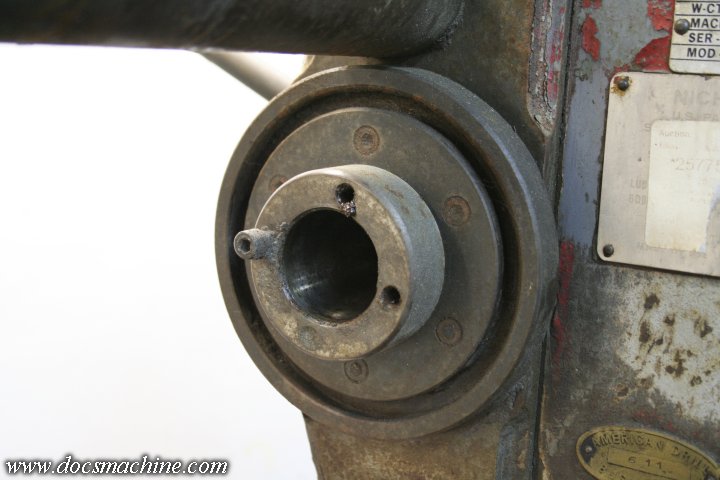 When I did pull the arbor out, I was somewhat relieved to see that the spindle taper was
still in surprisingly good shape. A little tarnish, but no real rust or mechanical damage.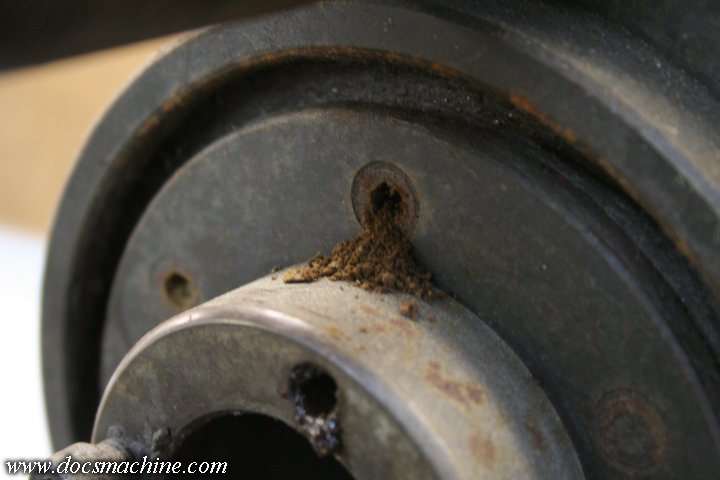 I couldn't say as much for the outside, though, as this thing was
filthy
. All the T-slot ring bolts were
packed with... well, dirt. I'm not sure how
actual dirt
got in there, but there you go.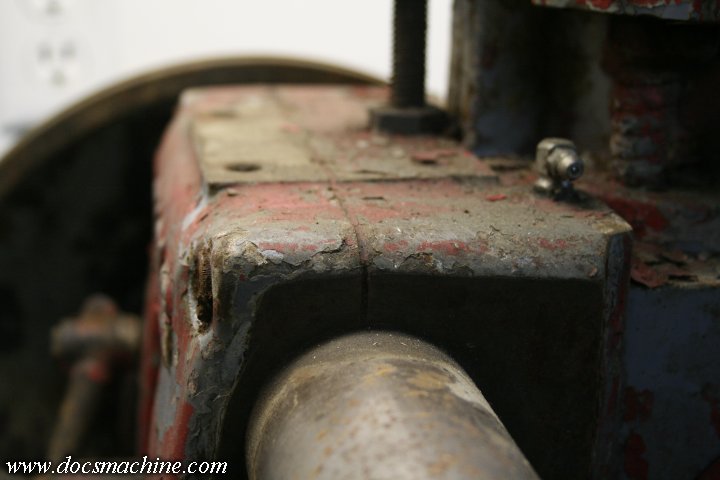 The slots in the head casting, there to allow the pinch bolts to tighten on the overarm bar,
were similarly packed with debris, to the point they'd actually been painted over.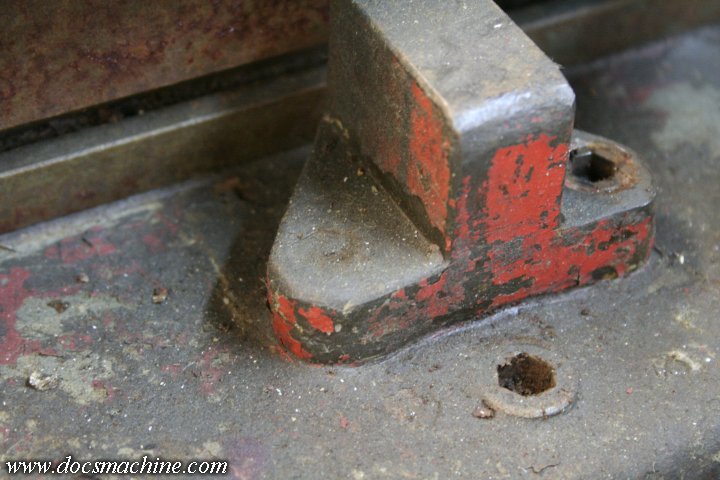 One of the table stop bolts, too, had been packed with gunk and at some point painted.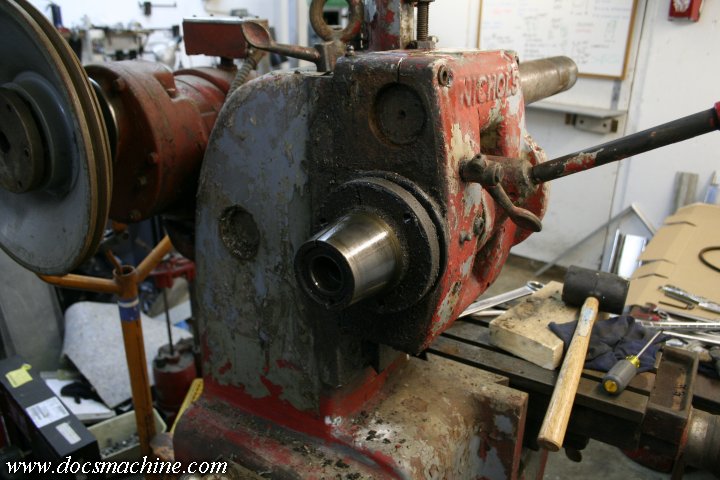 Anyway, that's all stuff we're here to solve. So after the arbor was out, I removed the belt housing, and then the spindle
drive pulley. It's attached to the spindle with a tapered sleeve, simply loosen the bolts- but don't remove them-
and use another bolt or two in separate holes to 'jack' the pulley off the cone. The bolts left in place
keep the pulley from falling completely off and smashing your favorite toes.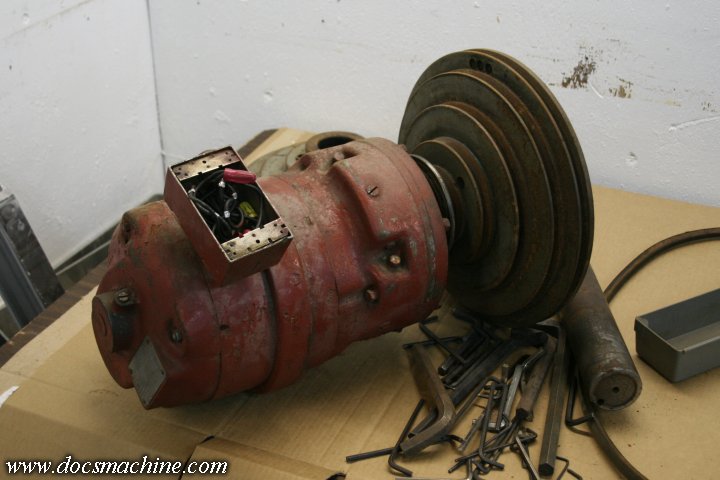 Next, the motor comes off easily with a single adjuster nut on a band mount.
Don't damage this thing, it's basically irreplaceable.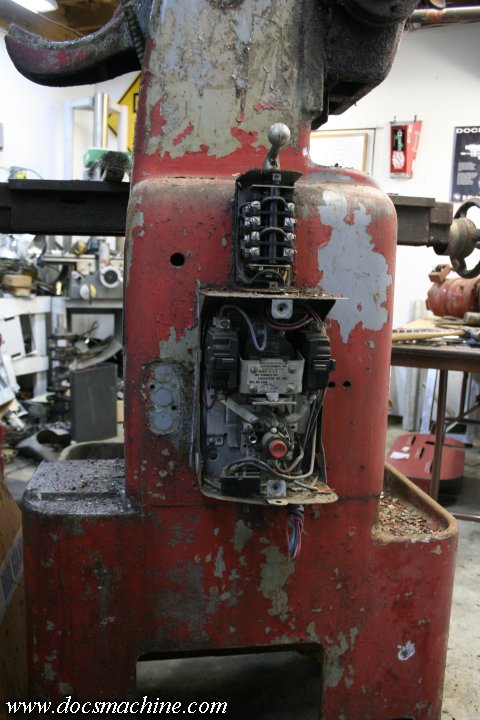 This particular unit had a magnetic contactor and reversing switch on the back,
neither of which I was going to need, so they, too, got removed.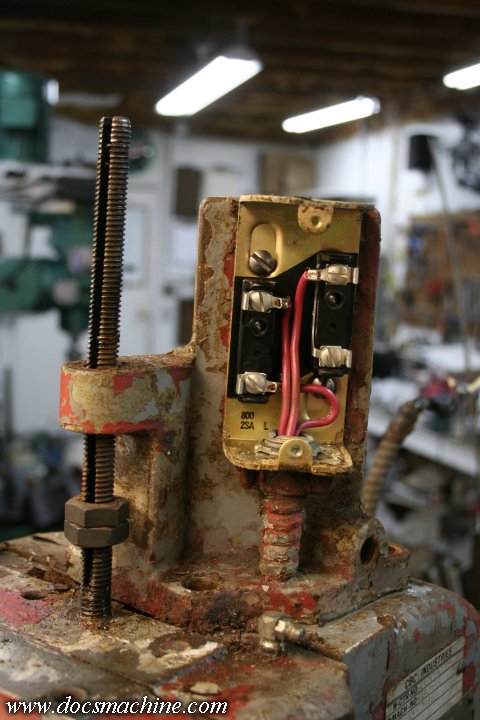 The controls for the mag switch are located at the top of the column,
and those, too, were disconnected and pulled off.

All text, photos and graphics Copyright 1998- 2020, Doc's Machine & Airsmith Services. All Rights Reserved.
Information contained in these pages is for reference and entertainment purposes only. Our methods are not always the best,
quickest, safest, or even the correct ones. It's up to you to know how to use your own machines and tools.
Keep your fingers away from the spinny blades o' death and you should be all right.