[
Return to Main Page
] [
Return to Projects Index
] [
Doc's Machine & TWB Store
] [
Contact Us
] [
The Whiteboard Webcomic
]
Nichols Horizontal Milling Machine Rebuild, Part 6: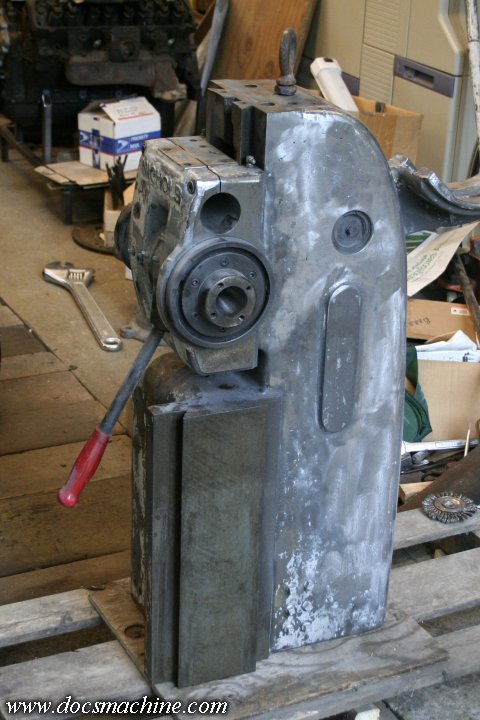 With the column loose and on it's own pallet, it was time to pull the rest
of the head off. It's not actually as small as it seems, that's just
a really big crescent wrench.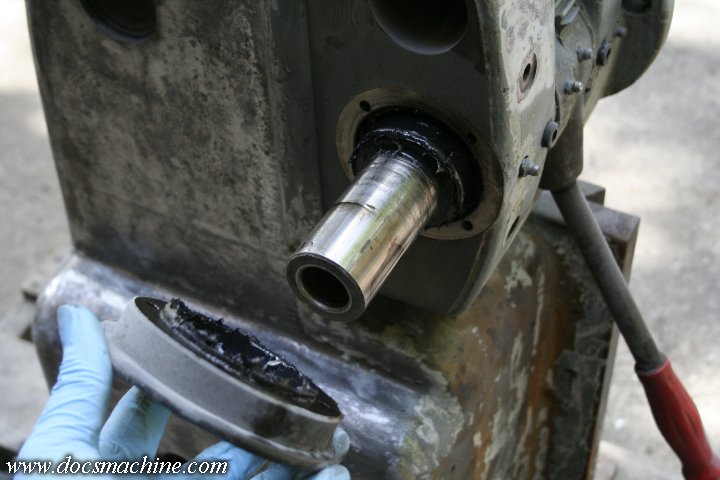 Removing the spindle is easy- first the rear dust cover comes off...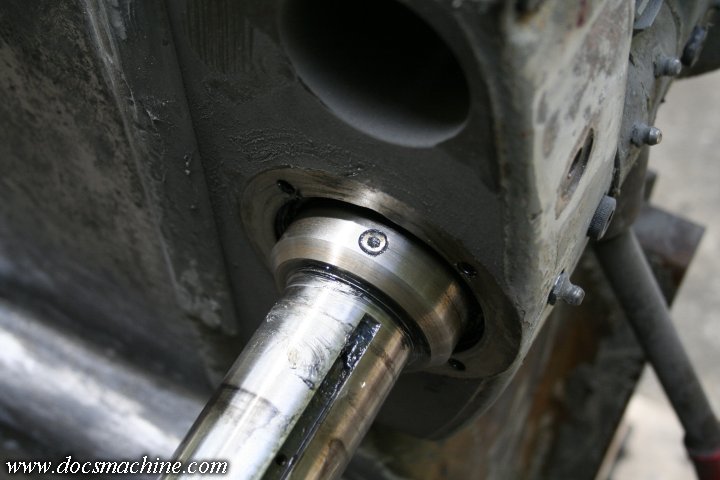 And, wiping a little of the grease away, we find a locking nut with a setscrew. Loosen that...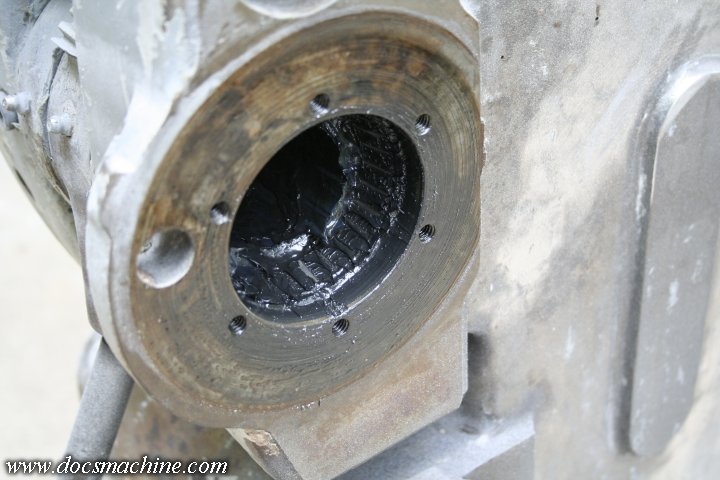 ... And remove it, then loosen the six bolts on the T-slot ring and the spindle slides right out the front.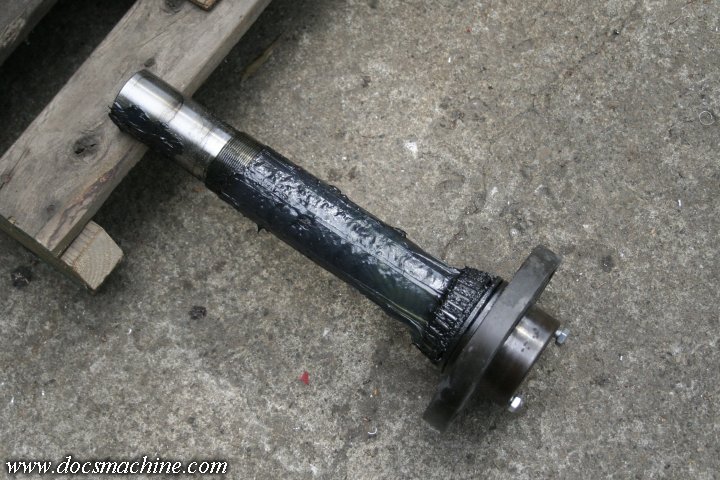 Mmmm... lumpy grease. The best kind.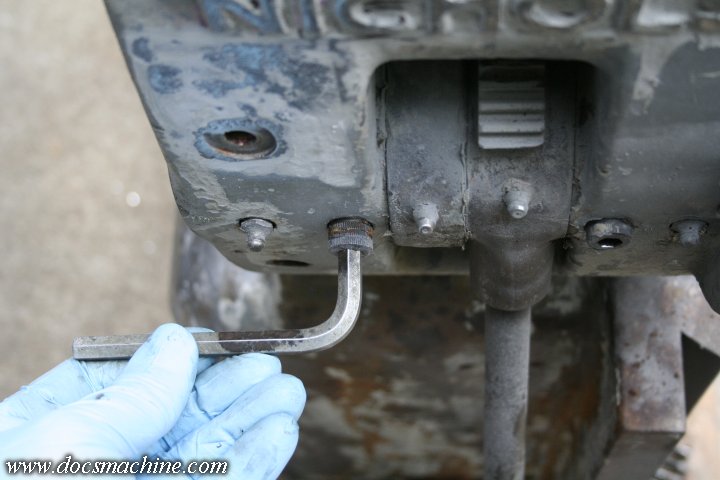 Next, loosen and remove these two retaining bolts on either side of the elevating lever.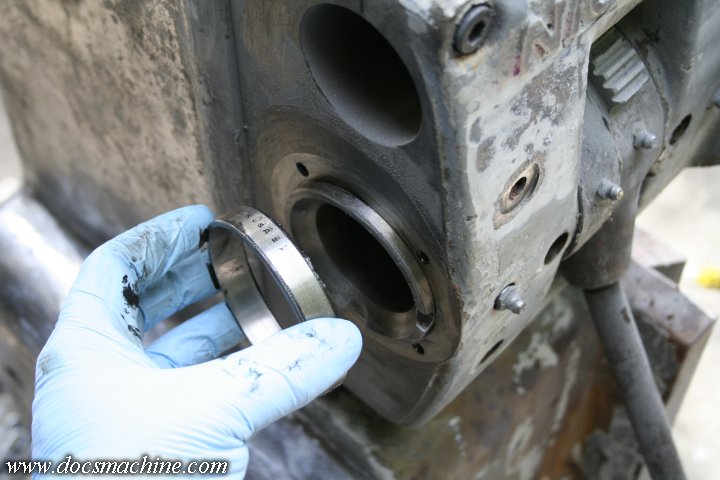 That frees up a sort of spacer on the inside, which can be gently drifted out- either way, but I tapped mine to the rear.
It'll push the bearing race out ahead of it, so don't lose that.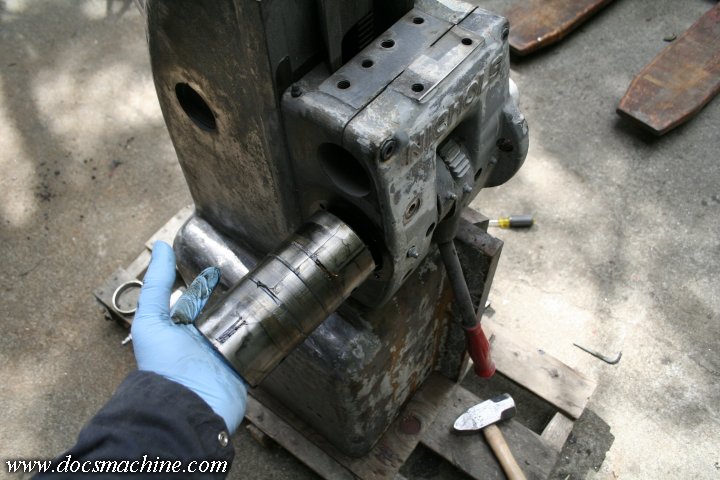 Then that spacer, which the motor arm and elevating lever pivot on, can slide the rest of the way out.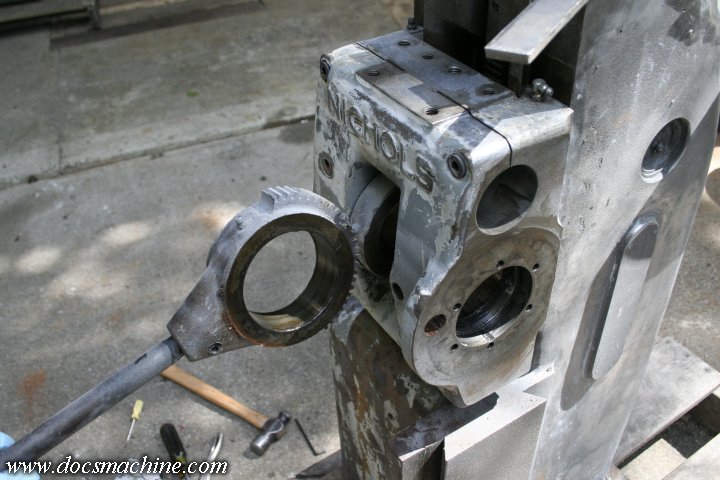 The lever is now free and can be removed.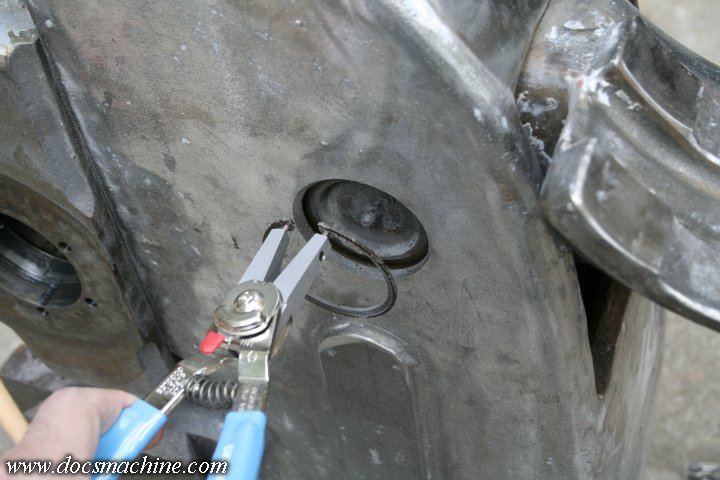 The head, however, can't come off until the motor arm is removed, so to do that
we first remove the snap rings from the motor pivot bosses.

All text, photos and graphics Copyright 1998- 2020, Doc's Machine & Airsmith Services. All Rights Reserved.
Information contained in these pages is for reference and entertainment purposes only. Our methods are not always the best,
quickest, safest, or even the correct ones. It's up to you to know how to use your own machines and tools.
Keep your fingers away from the spinny blades o' death and you should be all right.