[
Return to Main Page
] [
Return to Projects Index
] [
Doc's Machine & TWB Store
] [
Contact Us
] [
The Whiteboard Webcomic
]
Nichols Horizontal Milling Machine Rebuild, Part 7: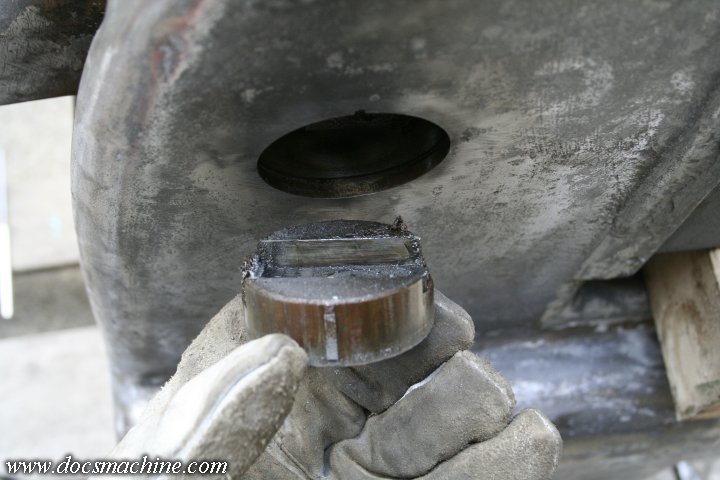 With the snap-ring out, the pivot mount itself can come out.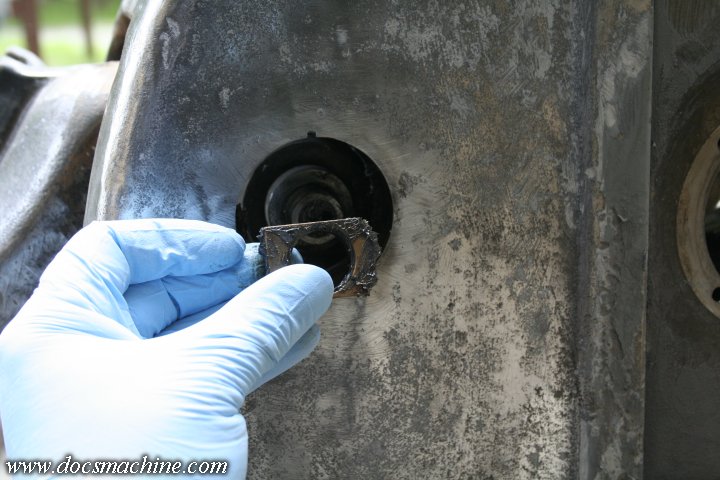 The mount gives a place for these bronze slider blocks to ride in- that lets the arm pivot up and down,
even though the head is travelling in a perfectly straight line. The rounded end points toward the head.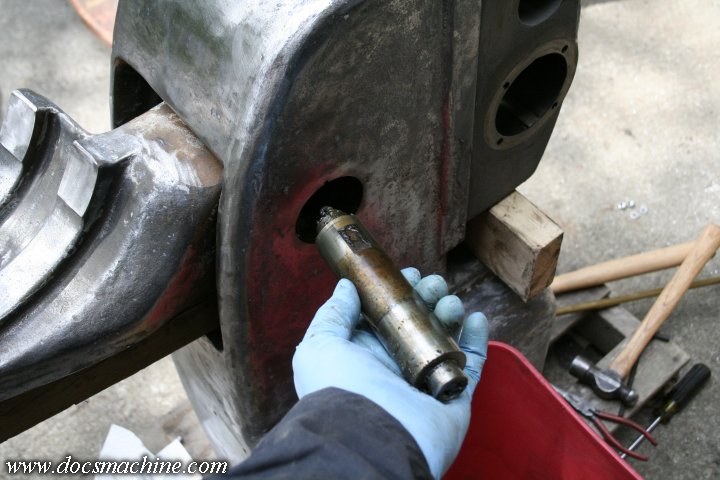 There's a setscrew on the underside of the arm that locks the axle in place.
Loosen that and the shaft slides right out.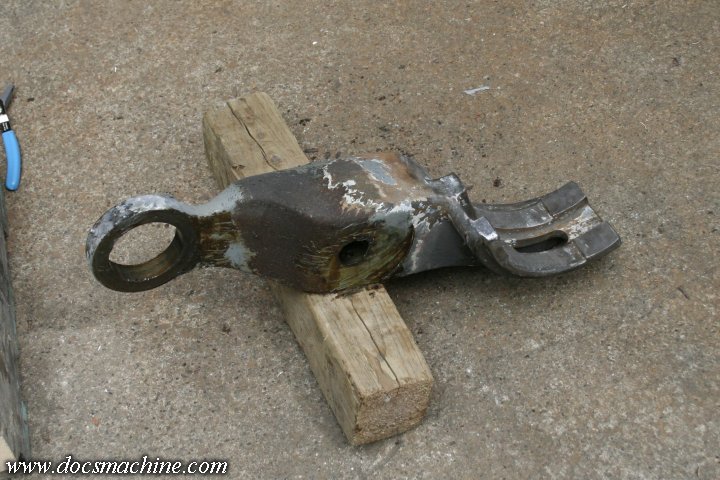 After that, the arm can finally be removed from the column.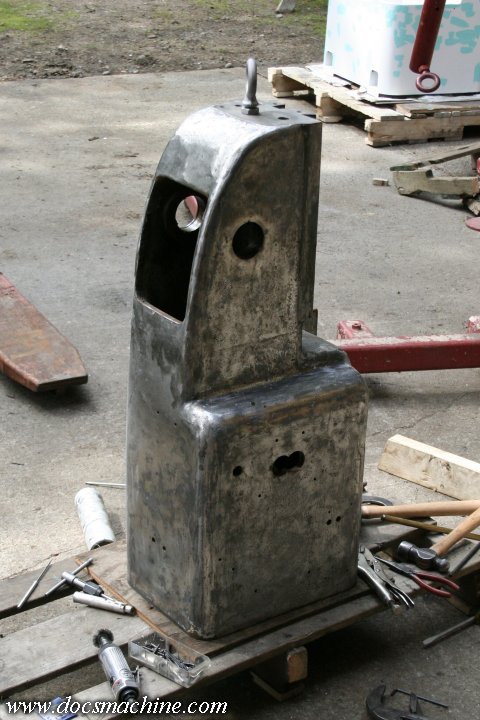 And a little more wire wheel work gets it pretty much ready for paint.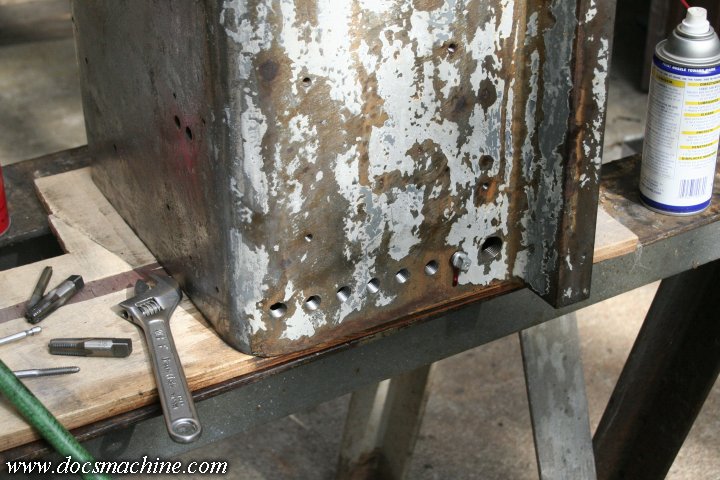 Well, almost. Theres still all these holes to patch. I cleaned up and cleaned out the threads on each one with a tap,
and screwed in a cheap cast-iron pipe plug, liberally dosed with red Loctite.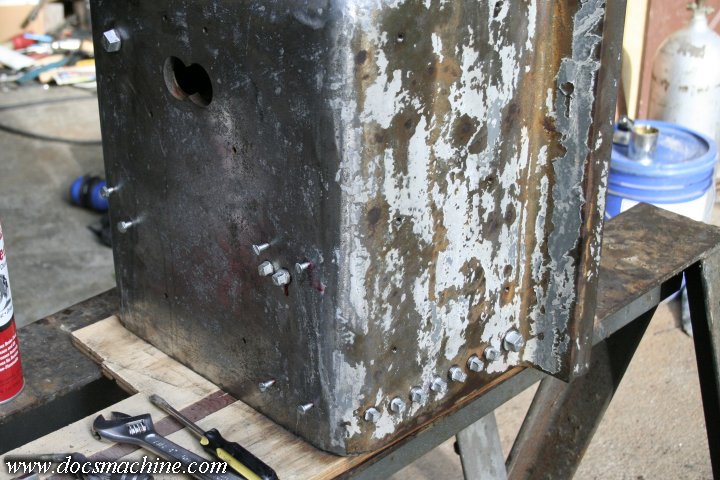 There were also several spare screw holes where various fittings and fixtures had been attached over the years,
most of which also got plugged. I saved several on both the side and the back, leaving them open specifically
so I could later attach tool racks or a shelf or something.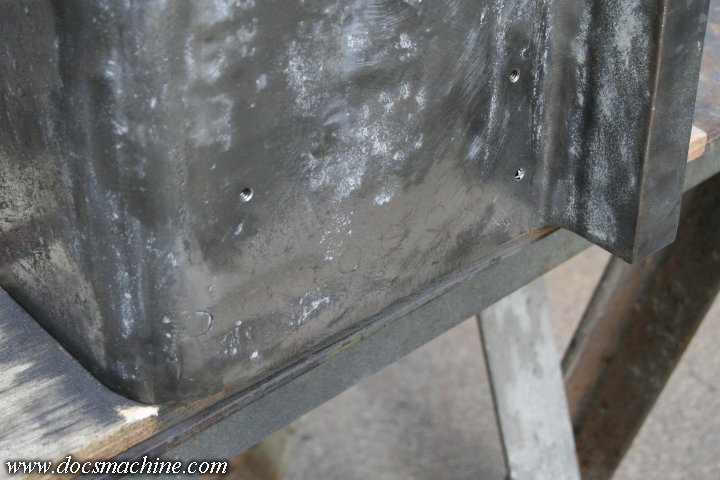 With the Loctite cured, I cut off the bulk of each plug with an abrasive wheel, then
ground them down and smoothed everything up with a flap wheel.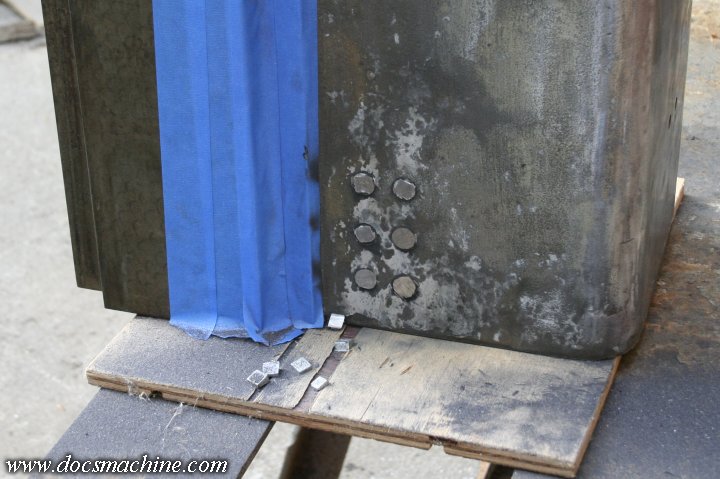 Lather, rinse, repeat on the holes at the front. Cut the tops off...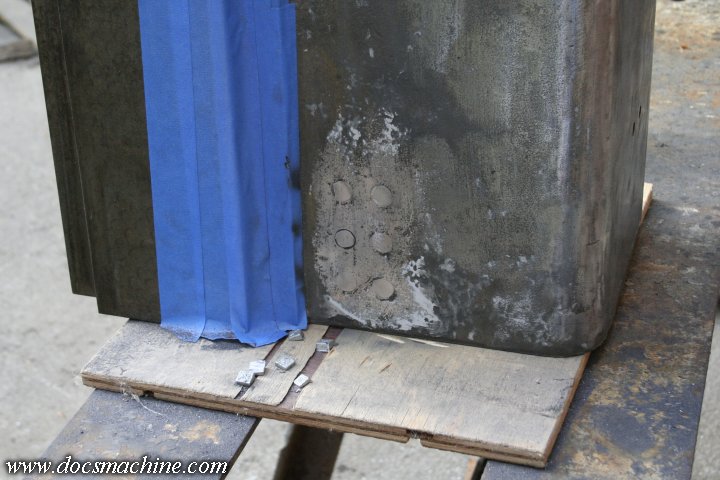 ... Grind smooth. With a little body filler, you'l never know they were there.

All text, photos and graphics Copyright 1998- 2020, Doc's Machine & Airsmith Services. All Rights Reserved.
Information contained in these pages is for reference and entertainment purposes only. Our methods are not always the best,
quickest, safest, or even the correct ones. It's up to you to know how to use your own machines and tools.
Keep your fingers away from the spinny blades o' death and you should be all right.