[
Return to Main Page
] [
Return to Projects Index
] [
Doc's Machine & TWB Store
] [
Contact Us
] [
The Whiteboard Webcomic
]
Rebuilding A Junker Cutlass Into A Kinda-Sorta Faux-Four-Two Musclecar, Part 4: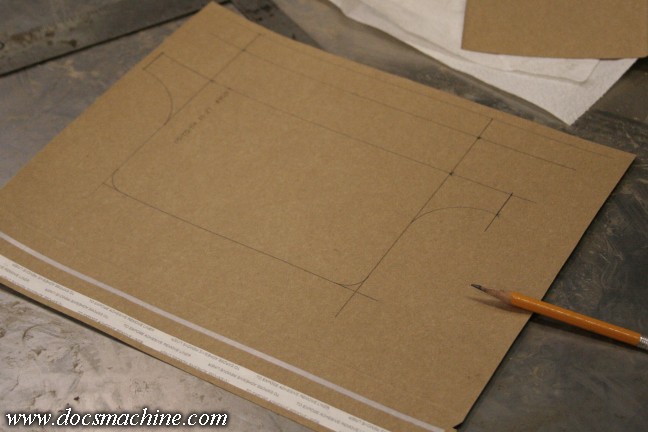 The relays for the headlights worked, but I needed a place to properly mount them to keep them secure.
I decided to mount them in the engine compartment, near the battery, where the relays could be fed by a
short, fat wire to get full power to the lights. I got out some thing cardboard, made a few measurments,
and sketched up a workable design.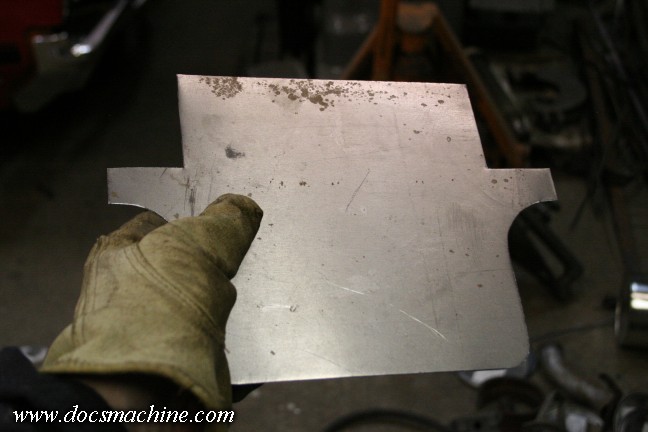 That design got transferred over to a piece of fresh 22-gauge sheet steel, and carefully cut out and trimmed.
A little careful work got it bent up into this boxy shape...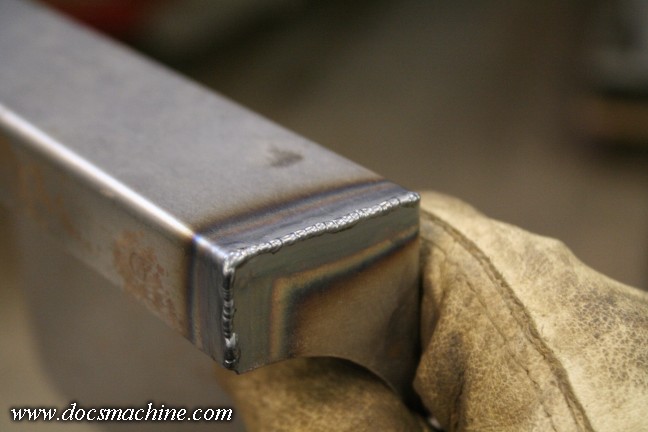 Which was then carefully TIG welded at the seams.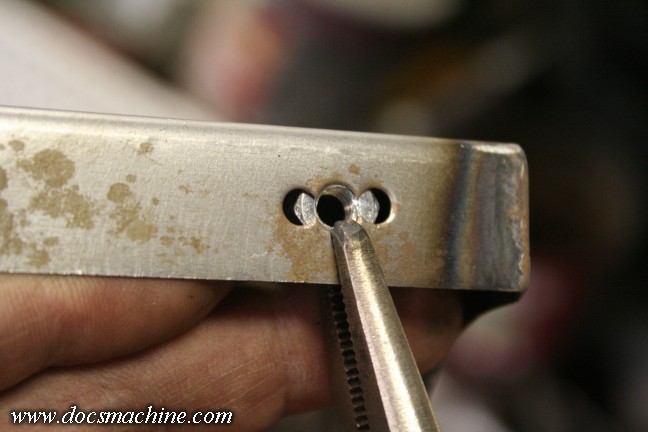 now, I needed a couple of mounting points, and rather than just drilling a self-tapping screw,
I used a Whitney punch to pop two sets of three holes, like so.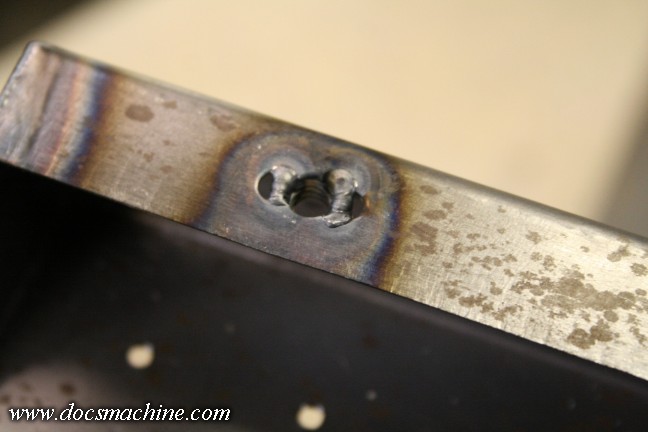 That let me very carefully TIG weld a 1/4"-20 nut to the inside of the box form.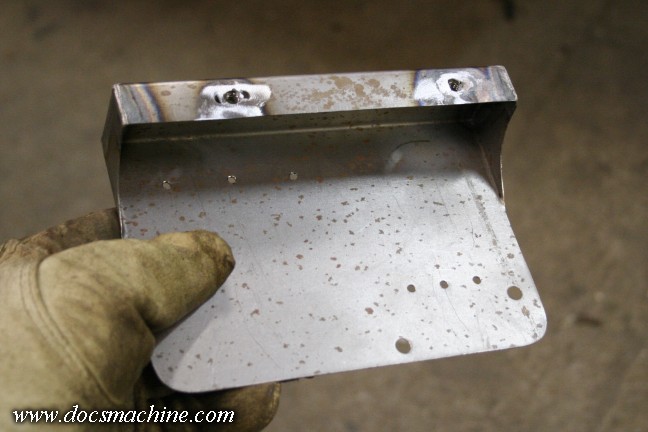 After those were ground smooth , a little measuring and drilling finished the fabrication.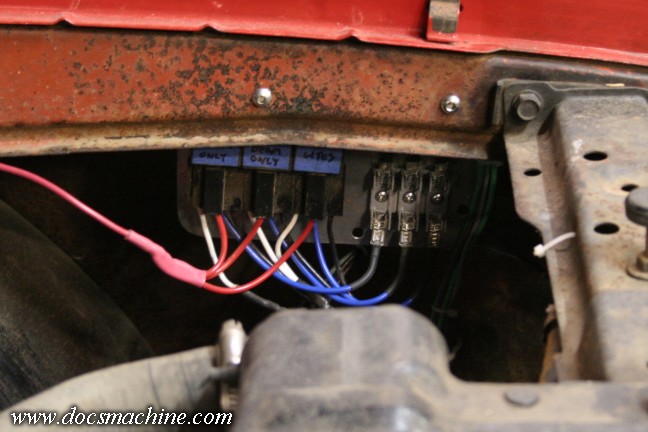 That assembly gets the relays and a trio of fuse holders bolted to it (one fuse for each relay, one relay for each
pair of filaments) the wiring cleaned up a bit, and then bolted into place using some existing holes in the fender.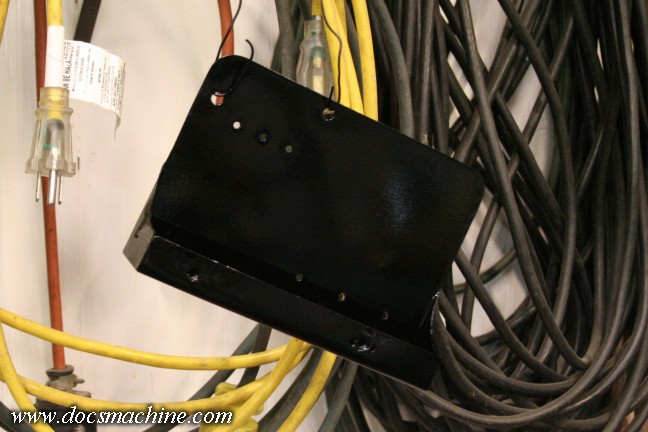 With it fitted and tested, I pulled it back out and gave it a couple coats of black paint.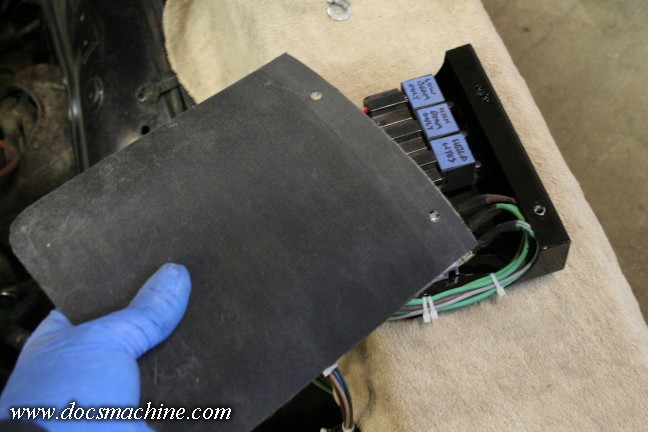 And, as a little extra protection, I cut out this "flap" from some surplus treadmill belt, and popped
a couple of matching holes so it would be captured between the mount and the fender.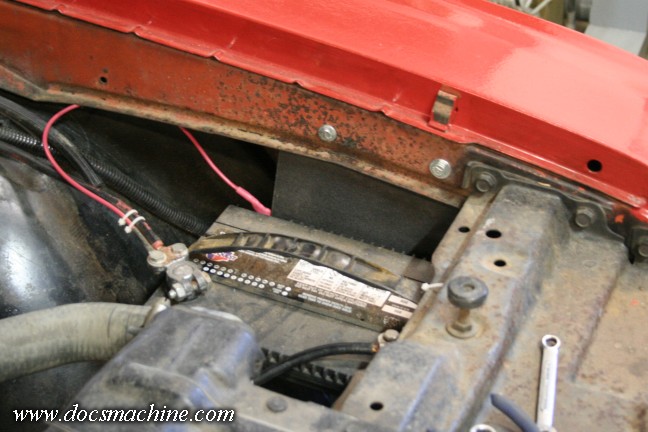 And installed, wired and tested

All text, photos and graphics Copyright 1998- 2017, Doc's Machine & Airsmith Services. All Rights Reserved.
Information contained in these pages is for reference and entertainment purposes only. Our methods are not always the best,
quickest, safest, or even the correct ones. It's up to you to know how to use your own machines and tools.
Keep your fingers away from the spinny blades o' death and you should be all right.