[
Return to Main Page
] [
Return to Projects Index
] [
Doc's Machine & TWB Store
] [
Contact Us
] [
The Whiteboard Webcomic
]
Rebuilding A Junker Cutlass Into A Kinda-Sorta Faux-Four-Two Musclecar, Part 7: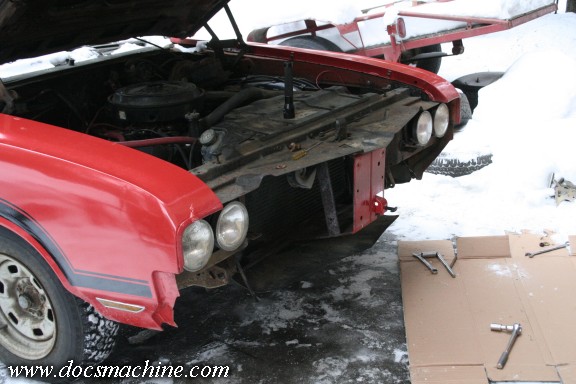 Late that winter, as we were inching toward spring, I got the car out again to finish up the grilles
and surrounds. I started by removing the bumper and brackets...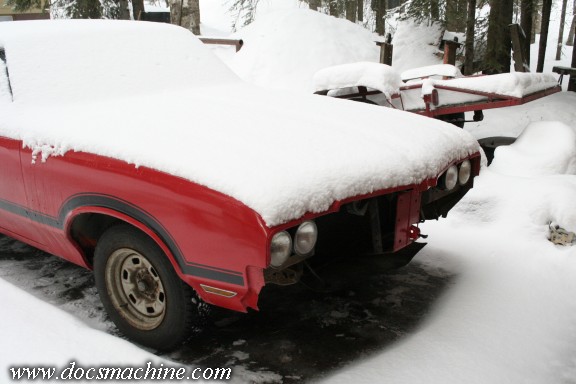 And Mother Nature responded by dumping another 2" of snow on me that night. :)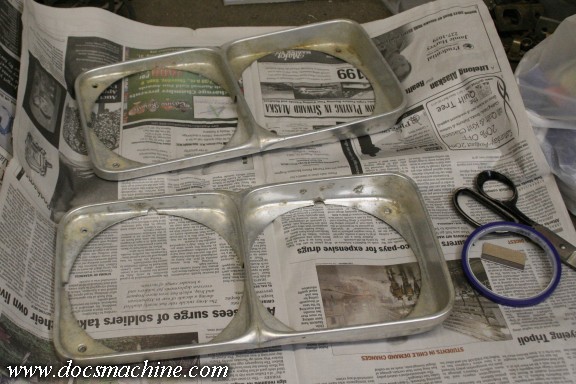 But I still had a little work to do on the parts, so no biggie. Now, if this car were an
actual
442,
the headlight bezels would be blacked out- at least, with this paint combination I'm sorta-kinda copying.
The bezels I had were plain, so naturally it was time to get out the masking tape and a rattlecan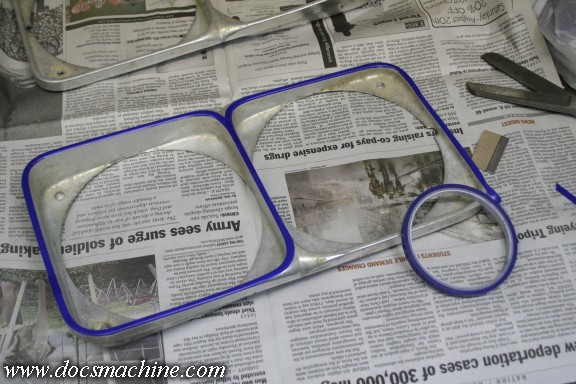 I have a picture of a sweet black-over-red '72 442 that I've been using to get the "look" for this
car, and it has black headlight bezels with a thin silver ring around the outside. I applied some 1/4"
3M striping tape very carefully to my cleaned-and-degreased bezels...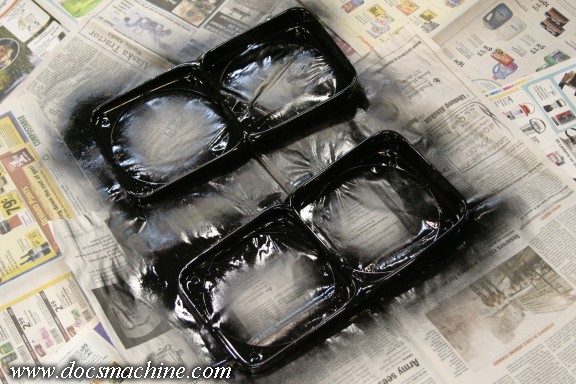 And hit 'em with some gloss black rattlecan paint.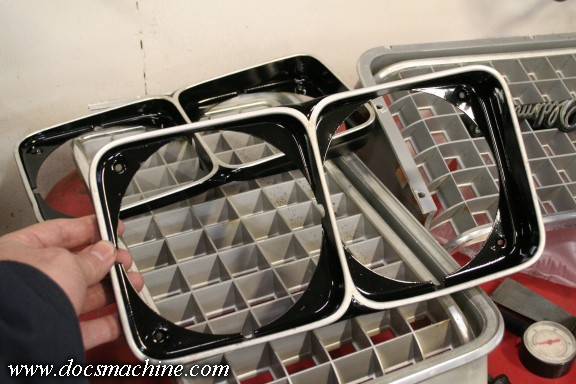 Et voila`!
True 442 bezels would be a matte or flat black, but for this, who cares? They never
made a notchback 442- at least not a hardtop- so it's not like I'm gonna fool anybody anyway. :)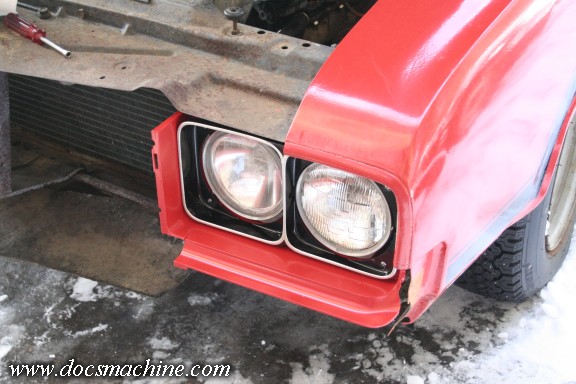 The bezels installed easily with some new replacement plastic surrounds.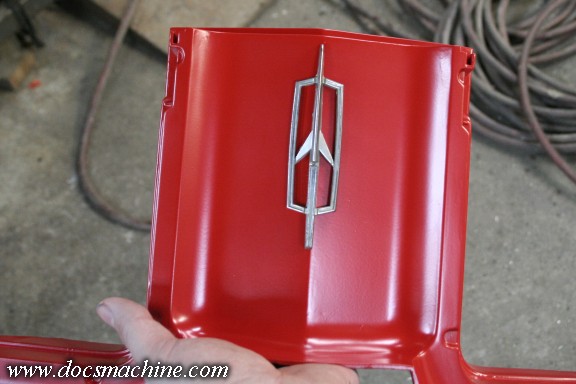 I was also able to find a new center "stone shield" on eBay, and even had a semi-correct
"Rocket" emblem for the center of it.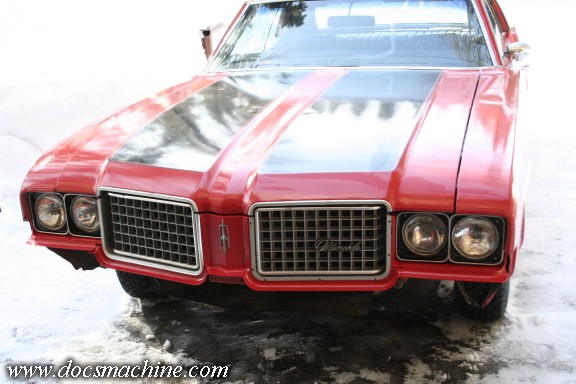 With both bezels, both surrounds and the stone sheild installed, I was able to get the grilles into
place. They had been damaged slightly, so I was obligated to fab up some extra mounting
brackets to hold them in place.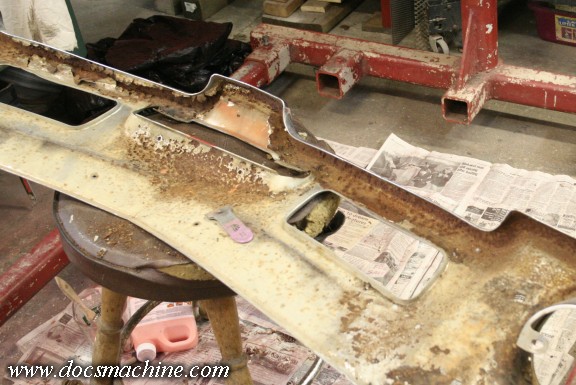 The back of the bumper was badly rusted and the chrome was starting to peel,
so I wire-brushed it and ground off all the flaking chrome.
I then painted the rusty spots with a couple coats
of POR-15, a hard anti-rust paint that cures
like an epoxy. Barely visible behind the bumper,
I also painted the mounting brackets.
Once everything was cured, I installed it.

All text, photos and graphics Copyright 1998- 2017, Doc's Machine & Airsmith Services. All Rights Reserved.
Information contained in these pages is for reference and entertainment purposes only. Our methods are not always the best,
quickest, safest, or even the correct ones. It's up to you to know how to use your own machines and tools.
Keep your fingers away from the spinny blades o' death and you should be all right.