[
Return to Main Page
] [
Return to Projects Index
] [
Doc's Machine & TWB Store
] [
Contact Us
] [
The Whiteboard Webcomic
]
Building a Fake W-27 to go under the Fake 442, Part 2: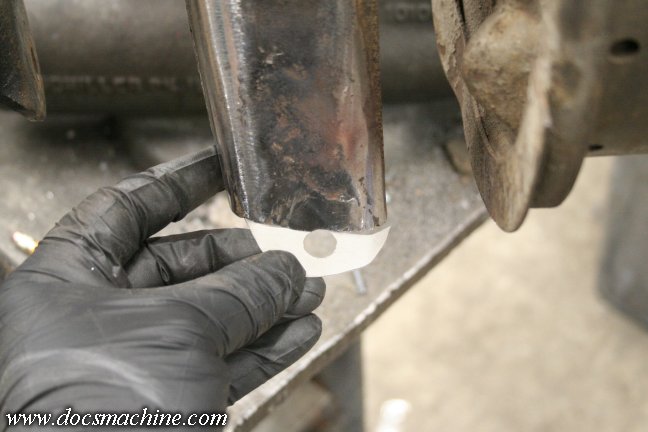 Trimming down the pattern to get a better fit...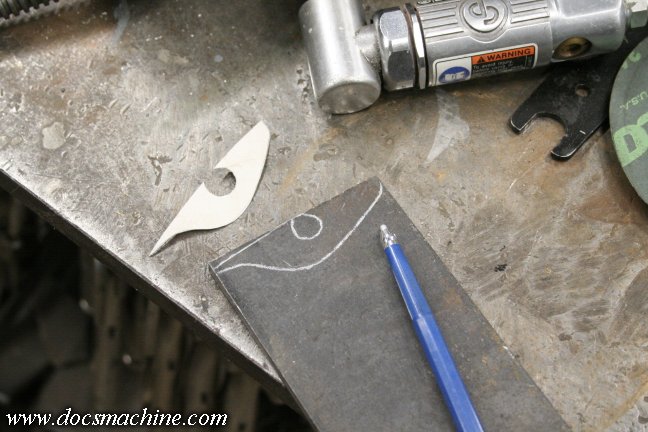 And transferring that pattern over to some 3/16" plate steel.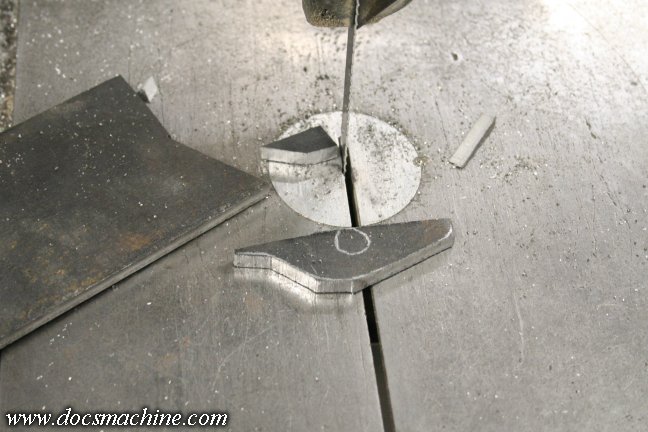 That piece was then cut out with the bandsaw and trimmed lightly.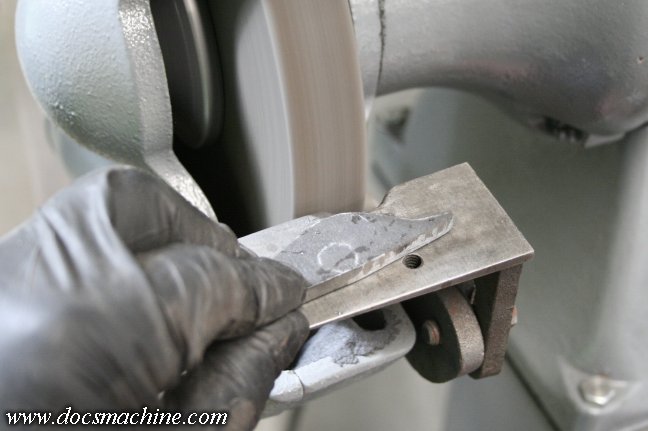 It was further fitted on the bech grinder...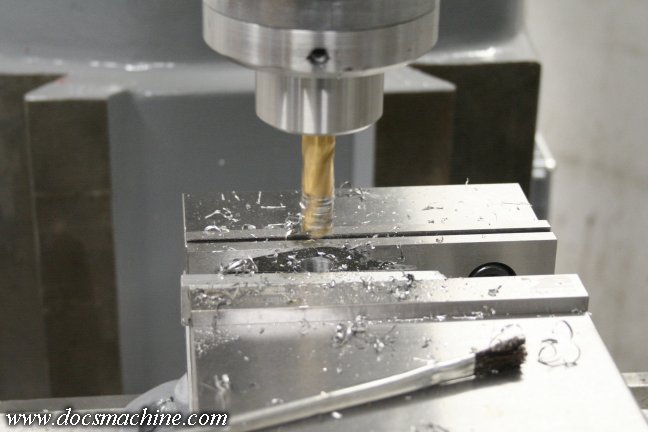 And then the hole predrilled.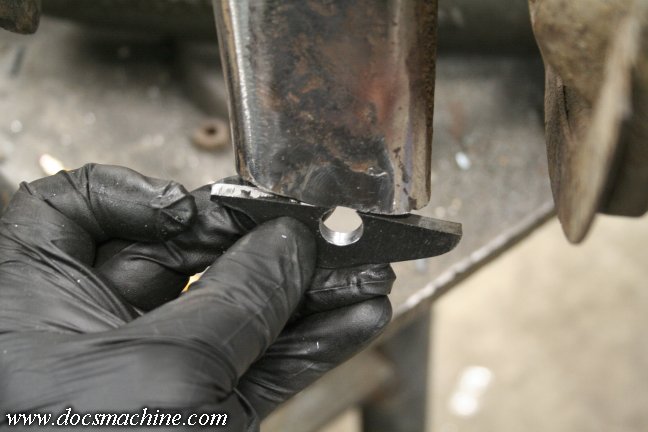 Lining up the partial hole with the vague notch left of the old hole gave me a starting point.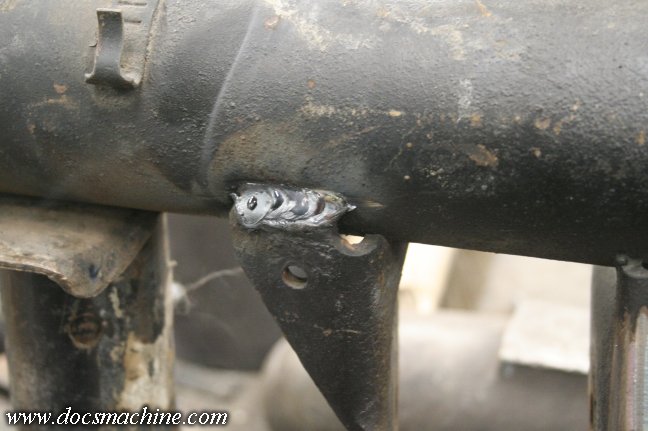 Once I started welding, I took a moment to zap the cracked tab weld, as well.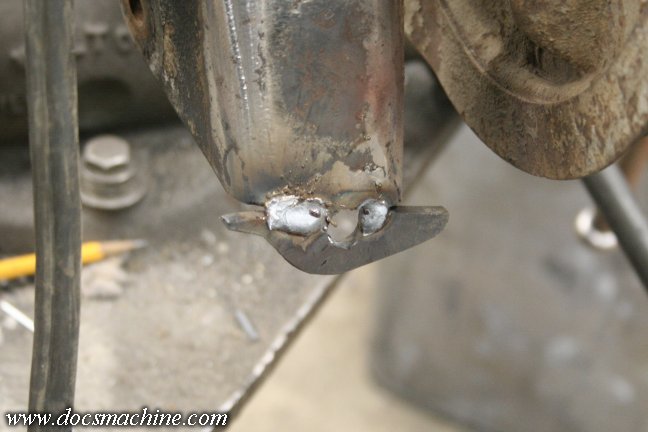 A couple good hot welds...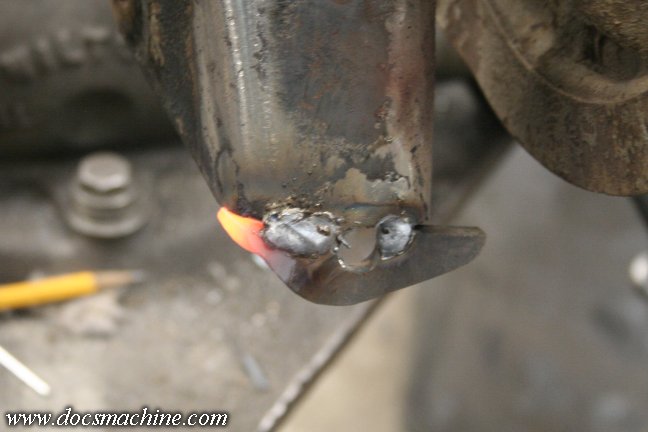 I little heat from the gas torch and a hammer to persuade it into shape...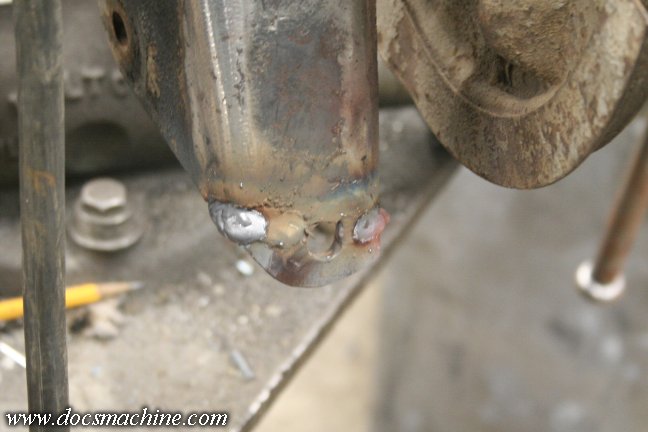 And then a little more welding. It's not pretty, but it works.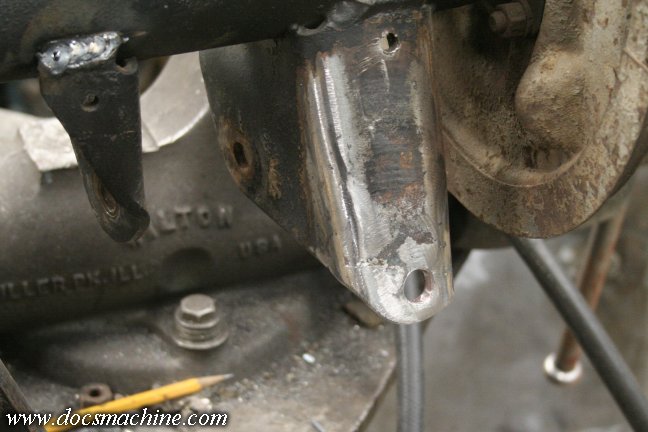 Ground back to shape and smoothed a bit, then I redrilled the hole to make sure it was completely round.

br>


And to finish it off, a quick blast of rattlecan to make it all black again.




All text, photos and graphics Copyright 1998- 2018, Doc's Machine & Airsmith Services. All Rights Reserved.
Information contained in these pages is for reference and entertainment purposes only. Our methods are not always the best,
quickest, safest, or even the correct ones. It's up to you to know how to use your own machines and tools.
Keep your fingers away from the spinny blades o' death and you should be all right.