[
Return to Main Page
] [
Return to Projects Index
] [
Doc's Machine & TWB Store
] [
Contact Us
] [
The Whiteboard Webcomic
]
Removing a Jammed 'Cocker Valve Locknut, Part 3: Removal
Now, here's the trick. Just reverse the drills in the tool, and slide them through so they're sticking out about
half an inch. Then insert the whole assembly into the body, making sure the "pins" seat into their holes.
Alternatively, if you have it, sections of music wire can also be used.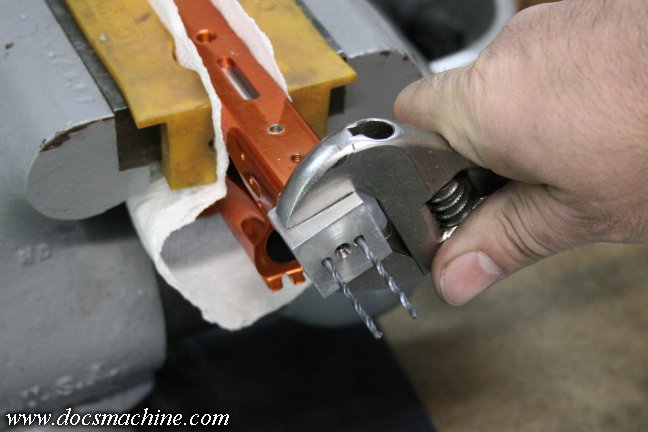 After that, it's as simple as using an adjustable wrench on the square portion of the tool,
to unscrew the locking nut out.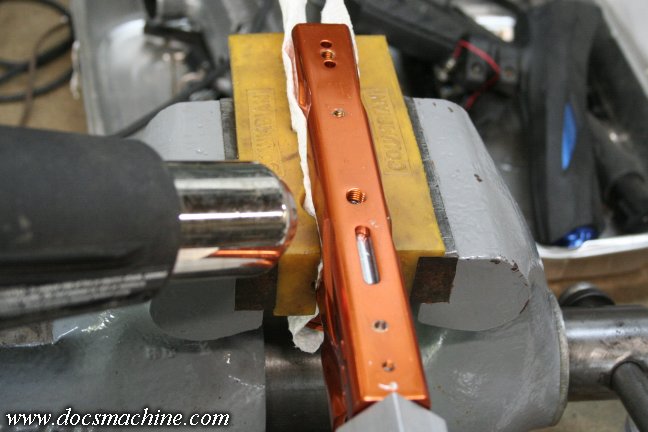 This particular setup turned out to be particularly tough, because some moron had used
red
Loctite
on the valve nut. In this case, a careful application of a heat gun eventually helped loosen it up.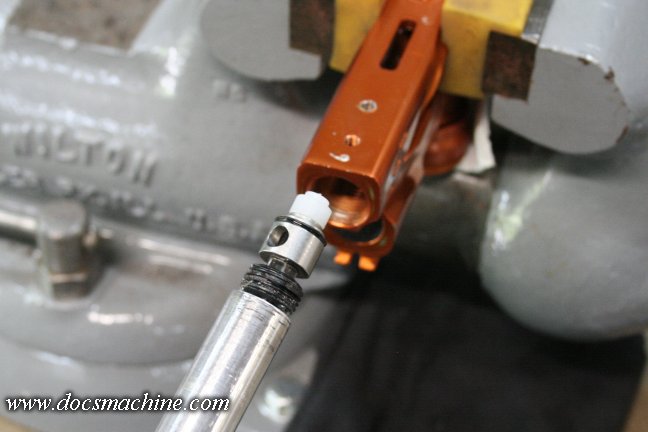 And there we go. One stuck valve nut, removed- with the valve, poppet and body untouched and intact.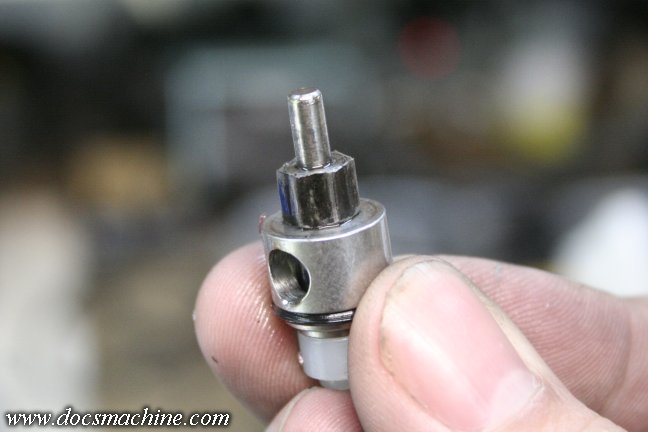 As it turns out, the fragment of the broken valve tool was stuck so hard on the valve, I had
to pry it off with a small screwdriver. But the valve itself is pristine and perfectly usable.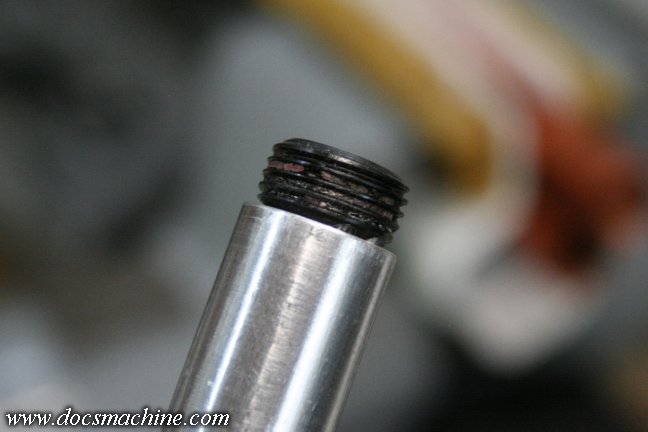 Yep, just as I suspected. Some moron with a tube of red Loctite. Word to the wise, there's almost no need
for red Loctite, anywhere, on almost any marker, unless you are
pressing
in a part that is designed to
never,
ever
be removed. Blue, properly applied, is sufficient for 99.3% of paintball uses.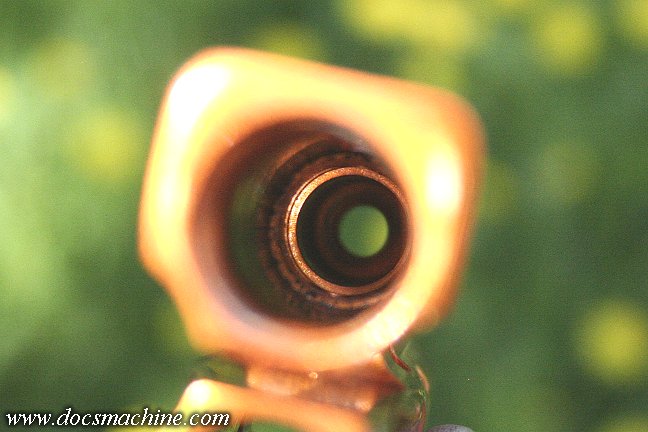 And there's the proof on the inside. The drills never came anywhere near the threads nor the O-ring
sealing surface, and nothing got nicked, dinged or gouged. That's a good fix.

All text, photos and graphics Copyright 1998- 2017, Doc's Machine & Airsmith Services. All Rights Reserved.
Information contained in these pages is for reference and entertainment purposes only. Our methods are not always the best,
quickest, safest, or even the correct ones. It's up to you to know how to use your own machines and tools.
Keep your fingers away from the spinny blades o' death and you should be all right.