[
Return to Main Page
] [
Return to Projects Index
] [
Doc's Machine & TWB Store
] [
Contact Us
] [
The Whiteboard Webcomic
]
Refurbishing a Christensen 40 Ton Hydraulic Shop Press, part 1: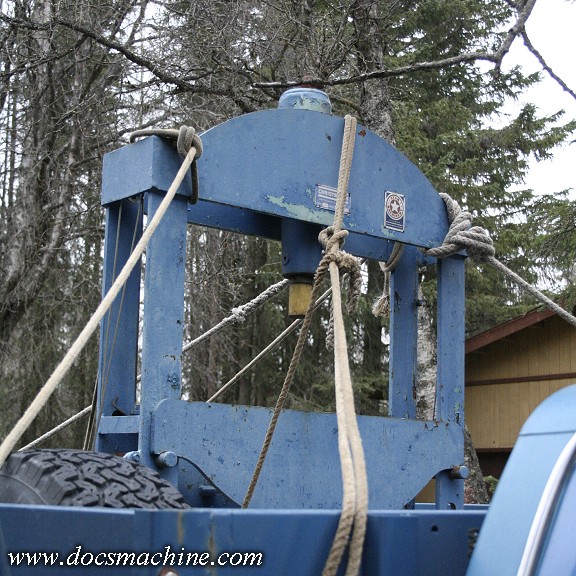 A few springs ago, I picked up this Danish-made 1968 Christensen 40-ton hydraulic press.
A nice shop size at about six feet tall, reasonably heavily built, all welded construction
and a spring-return ram with replaceable tips. The pump assembly needed to be
repaired and rebuilt, but for just $150, I still thought it was a deal.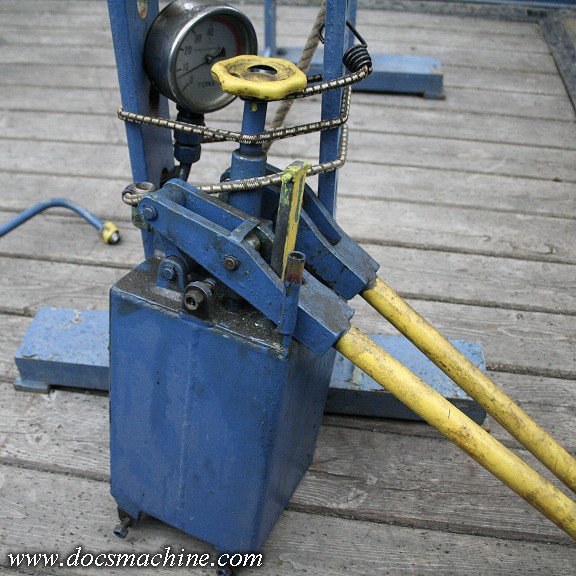 The hydraulic assembly has both a high-speed/low-pressure pump for rapid ram movement and
light pressing duties, and a low-speed/high-pressure pump to do the heavy work. The yellow
knob is the pressure relief valve, and behind that is a cool gauge dedicated to this machine,
which reads from zero to 40 tons.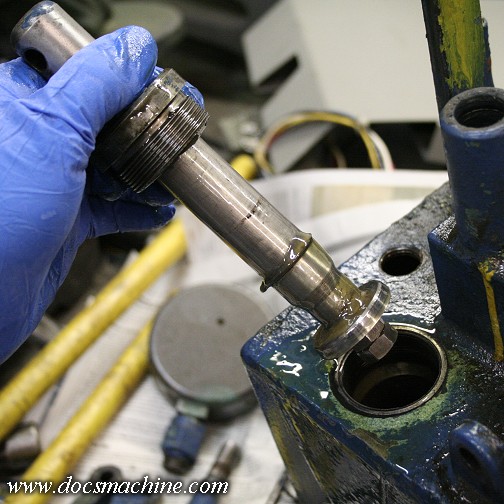 Upon initial inspection, it turns out the hydraulic reservoir had (thankfully only recently)
gotten water mixed in with the oil, and the resulting sludge had to be cleaned out.
Upon a more detailed later inspection, it became apparent that a previous owner
had dismantled the assembly for some reason, and both lost some parts and
misassembled several others. Worse, I had no manual, and none exists online.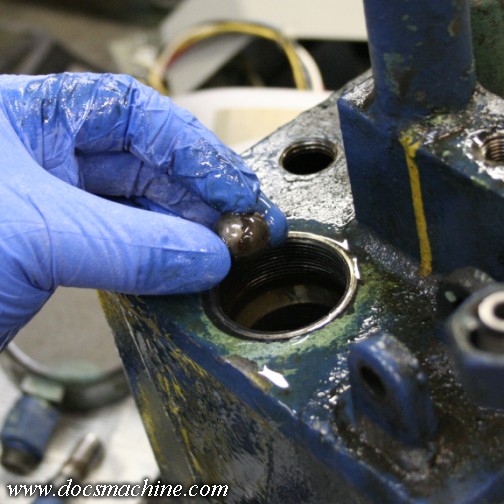 This check ball, for example...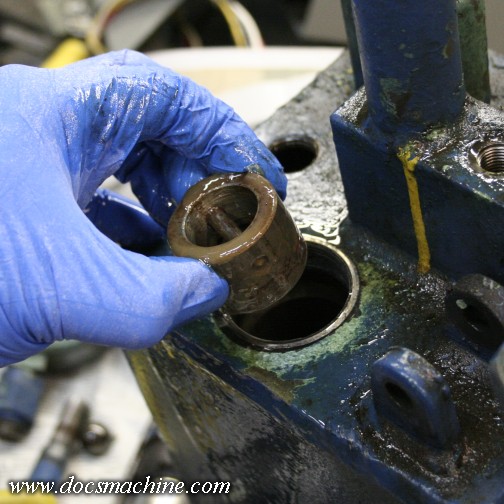 Was supposed to go under this cage, not above it.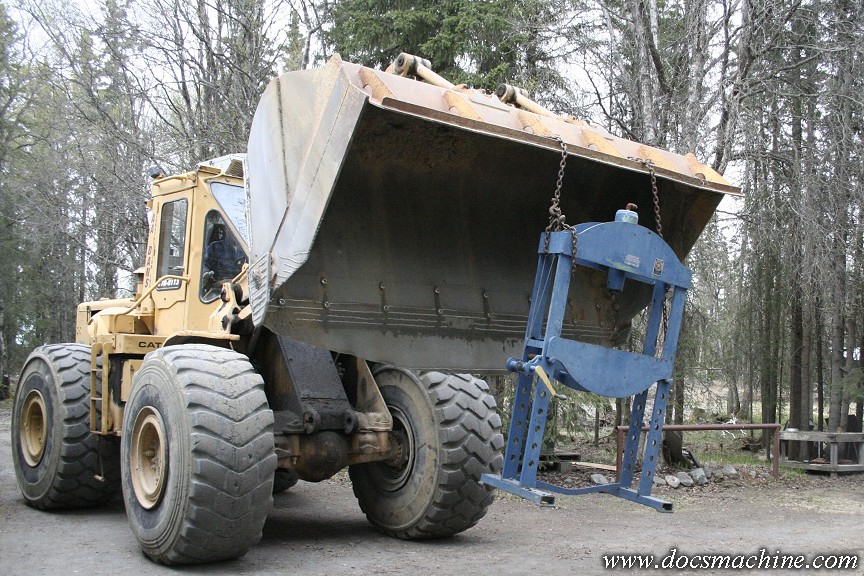 None of the problems were fatal, thankfully, and the structure of the press
itself was sound. No cracks, no repairs, no damage apart from that bent
cross-brace between the legs at the very bottom. Probably from somebody
dropping a heavy part off the table.

It's not heavy, only 500-600 lb, but my small crane wasn't tall enough to pick it
off the bed of my truck. Thankfully I have neighbors with some fun toys, and he
walked this dainty flower over to unload the press for me. :)




| | |
| --- | --- |
| | |

All text, photos and graphics Copyright 1998- 2017, Doc's Machine & Airsmith Services. All Rights Reserved.
Information contained in these pages is for reference and entertainment purposes only. Our methods are not always the best,
quickest, safest, or even the correct ones. It's up to you to know how to use your own machines and tools.
Keep your fingers away from the spinny blades o' death and you should be all right.