[
Return to Main Page
] [
Return to Projects Index
] [
Doc's Machine & TWB Store
] [
Contact Us
] [
The Whiteboard Webcomic
]
Saving a 1943 Springfield Engine Lathe, Part 25: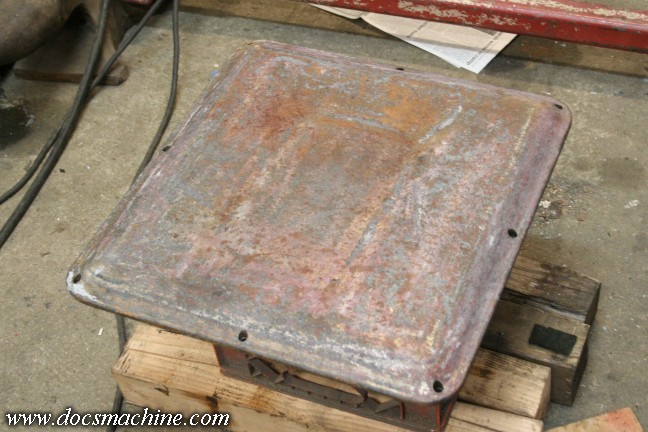 Most parts on this build needed little more than cleaning and a fresh coat of paint.
The headstock cover simply needed stripping and cleaning...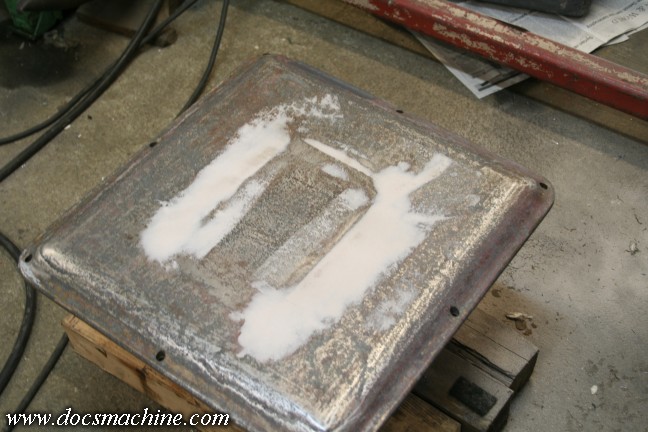 A thin wash of Bondo to smooth out the casting a bit...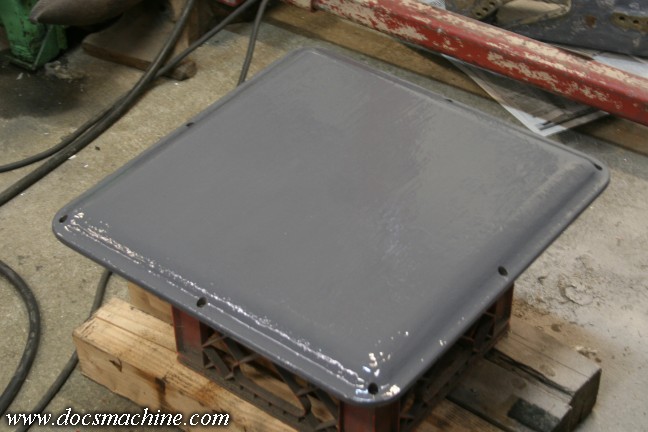 And paint. Done!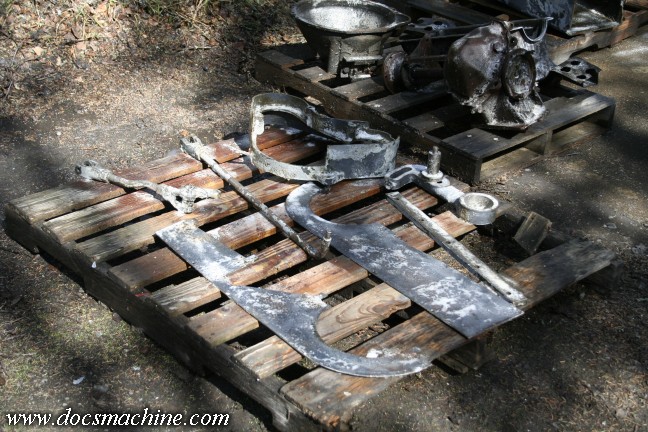 To save time, I'd spread out as many parts as possible for a wash/strip/rinse cycle,
even if I wasn't able to get to painting it all right away.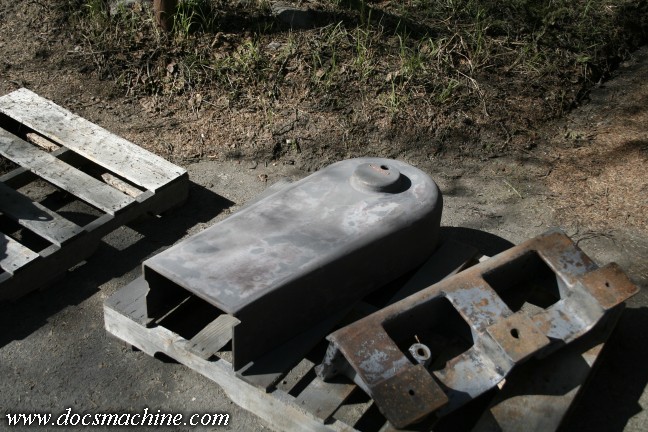 The big belt cover casting was cleaned and sanded...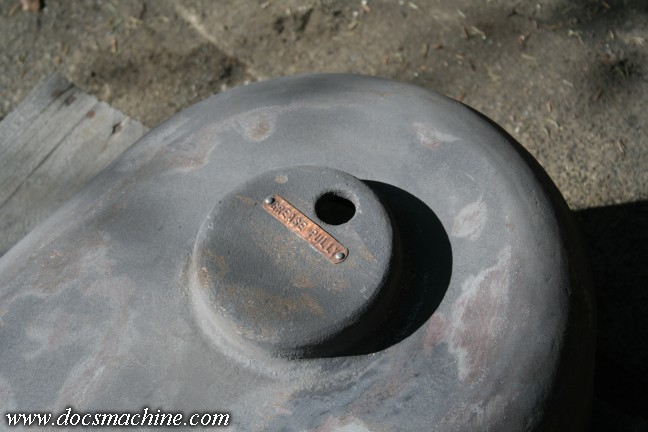 And once cleaned, the little tag that had so much paint on it I'd thought it was part
of the casting, turned out to be a separate riveted copper label.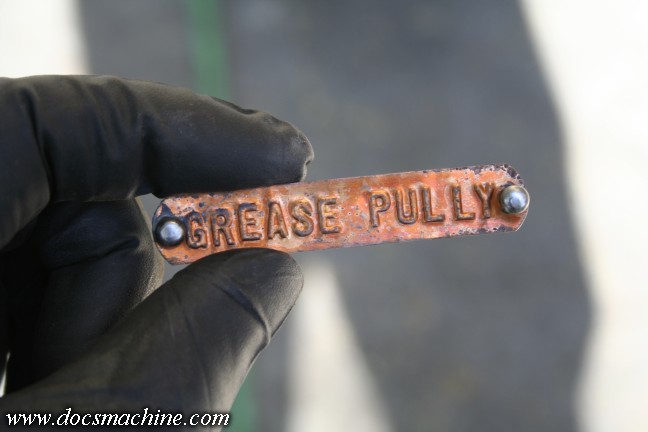 I popped it off, cleaned it and under it, and tried to smooth and straighten it as best I could.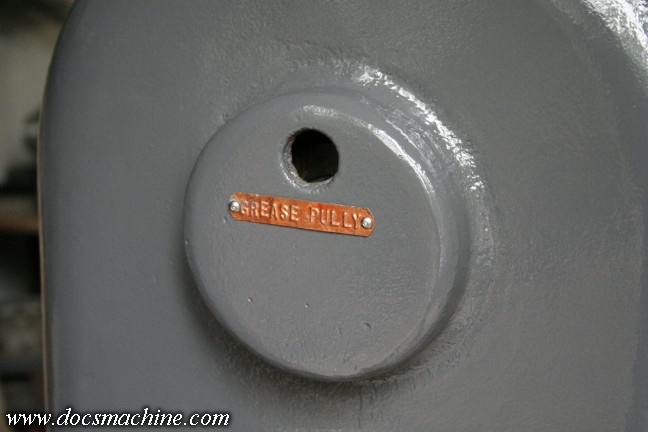 And to reinstall it, in leiu of the original rivets, I've been tapping the holes to 4-40, and
replacing them with tiny 3/16" long button-head stainless allen screws.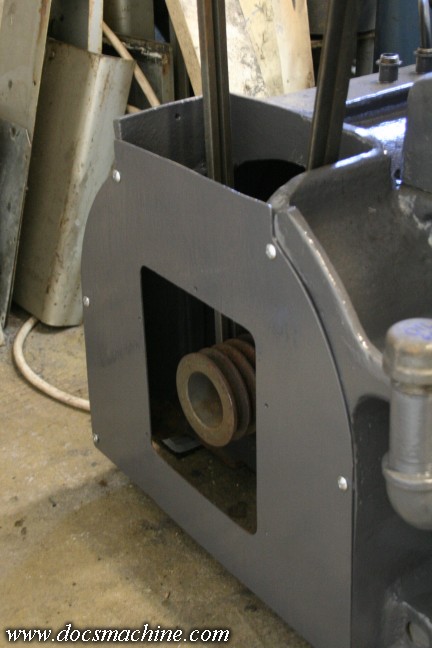 Then the motor cover- which I suspect may be a replacement, although based only on the somewhat rough
edges seen when I stripped the old paint off. That and the fact I'm kind of surprised the upper belt cover is
a huge iron casting, but this lower plate is just sheetmetal. I've been wondering if the stock plate wasn't
iron, and broken at some point, or had gone missing like the compound did.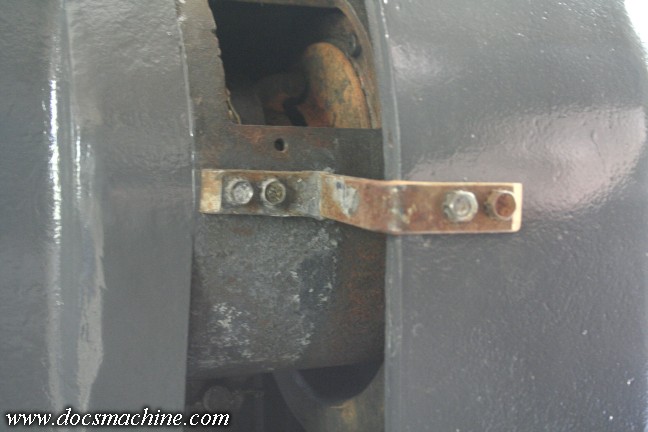 The rather simple upper mounts for the heavy belt cover, whidh still need to be painted...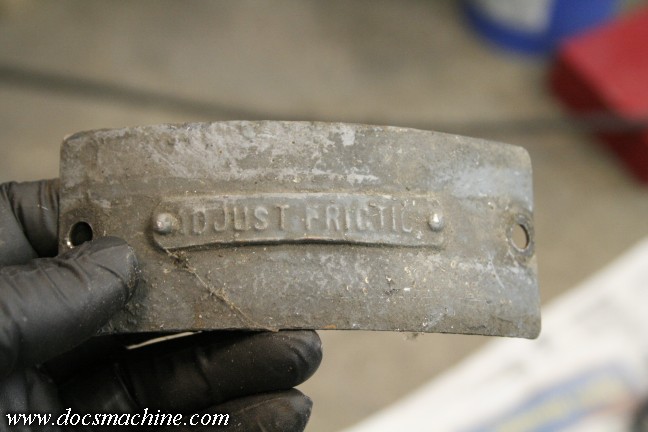 And the cover plate for the clutch adjustment: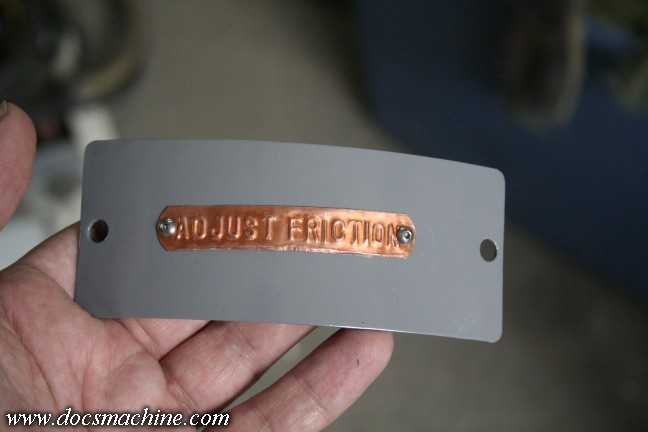 Again, more paint stripper, a bit of sanding, and a couple more screws.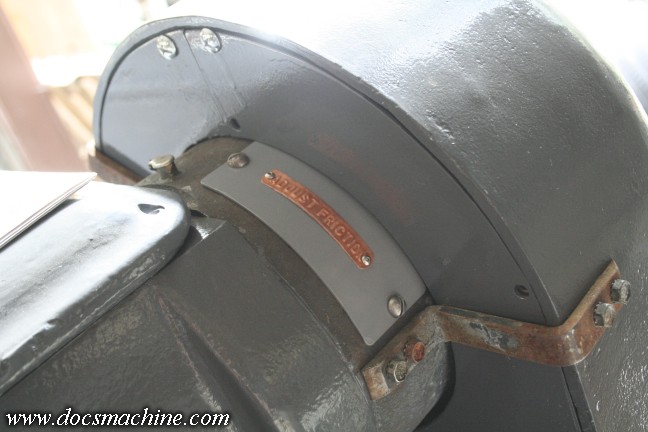 And installed.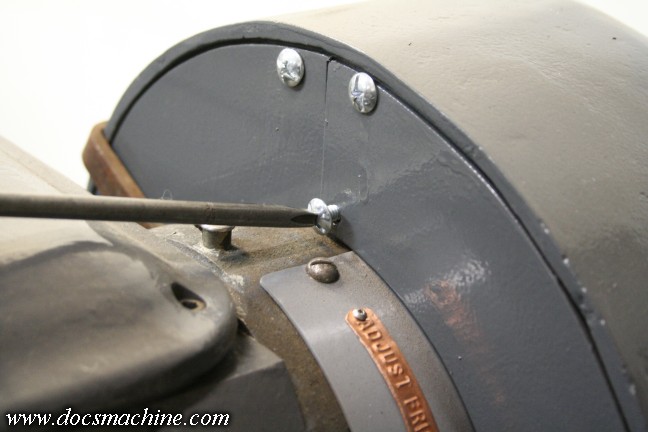 The inner dust cover plates had been held on by a motley collection of five or six different types and
lengths of bolts, many of which were bent, partially stripped or rounded, so I picked up some new
1/4"-20 wide-flange screws and replaced 'em all.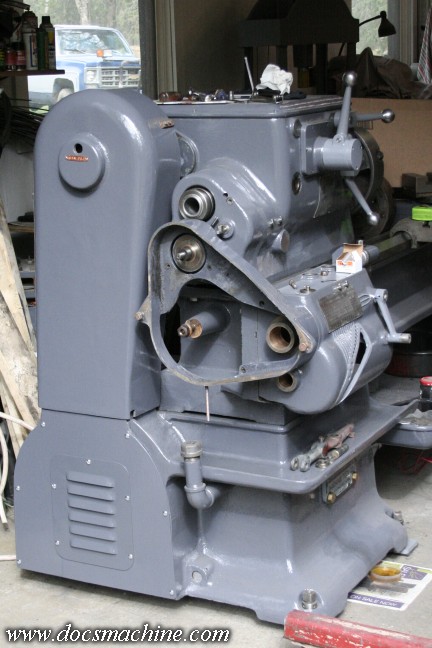 And ta-daa! Now she's starting to look like a real lathe again. :) The QCGB is
still empty and just set there to get it out of the way, but we're getting there.

All text, photos and graphics Copyright 1998- 2018, Doc's Machine & Airsmith Services. All Rights Reserved.
Information contained in these pages is for reference and entertainment purposes only. Our methods are not always the best,
quickest, safest, or even the correct ones. It's up to you to know how to use your own machines and tools.
Keep your fingers away from the spinny blades o' death and you should be all right.