[
Return to Main Page
] [
Return to Projects Index
] [
Doc's Machine & TWB Store
] [
Contact Us
] [
The Whiteboard Webcomic
]
Warner & Swasey All Geared Head Turret Lathe, Part 3: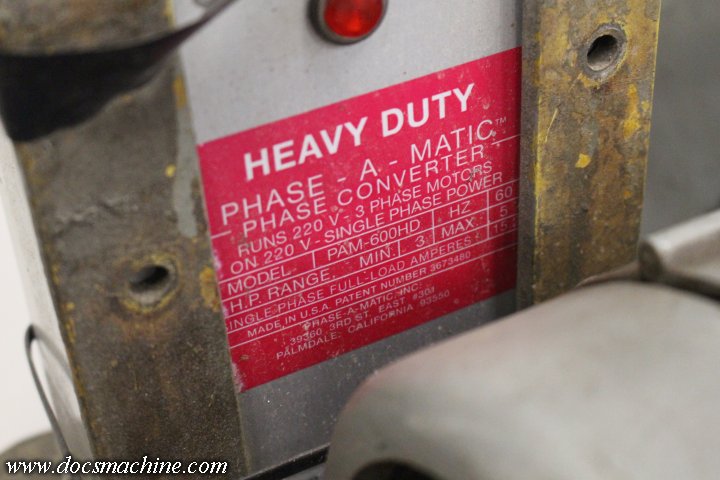 Electrically, the lathe is of course three-phase, with a rather gigantic industrial 2.5/5HP two-speed motor.
When I got it, it was powered by this cheap static converter, which worked, but only at the lower speeds.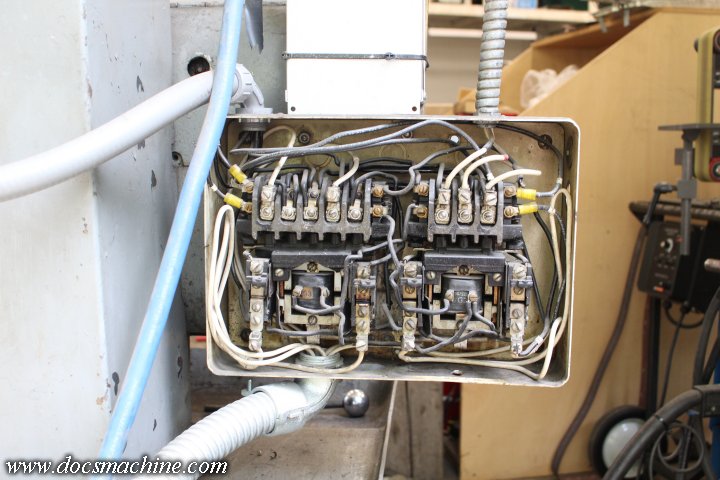 The contactor box, on arrival, was missing it's cover, which had apparently been gone for some time.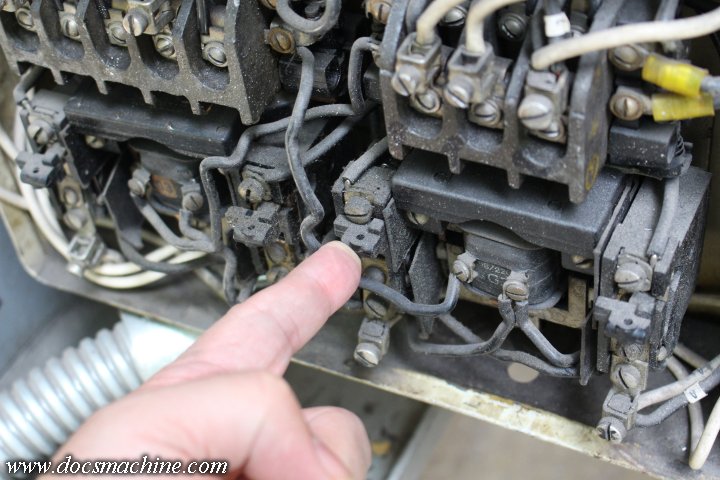 The previous owner had said that these resets had to be depressed in order for it to work.
As i write this, I'm actually reasonably sure that they don't work right because of course
the phase converter only supplies two of the three phases. It only 'fakes' a third phase
very briefly, during startup, using some capacitors. As such, I believe one 'leg'
needed to power the contactors, is not powered long enough to run it.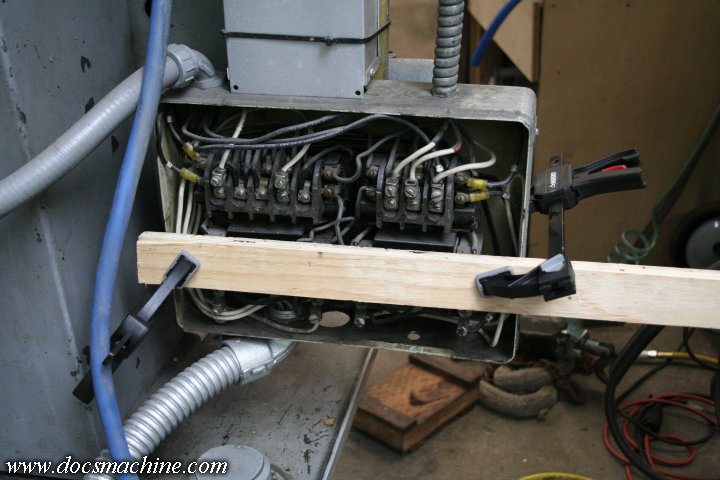 So for the moment- and no grousing about how dangerous it is, I already know

- I did as
the PO suggested, and used a piece of wood to keep the resets depressed.
With the machine plugged in and set for low speed, I stabbed the "low range" start button.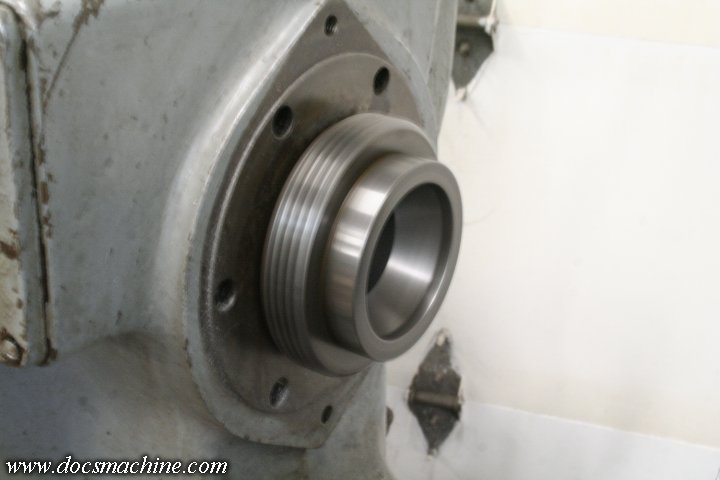 Success! She whirred to life, making no real 'death rattle' noises, no squealing or grinding, etc.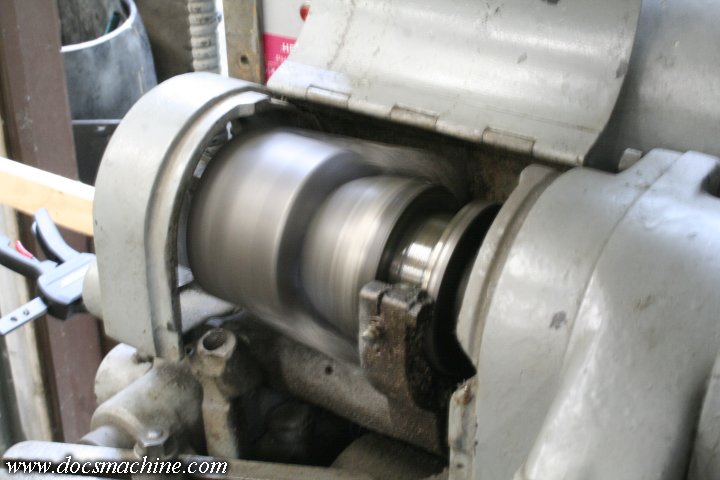 It sure didn't like the higher speeds, but it shifted smoothly through the lower gears,
the spindle brake worked, and so did reverse.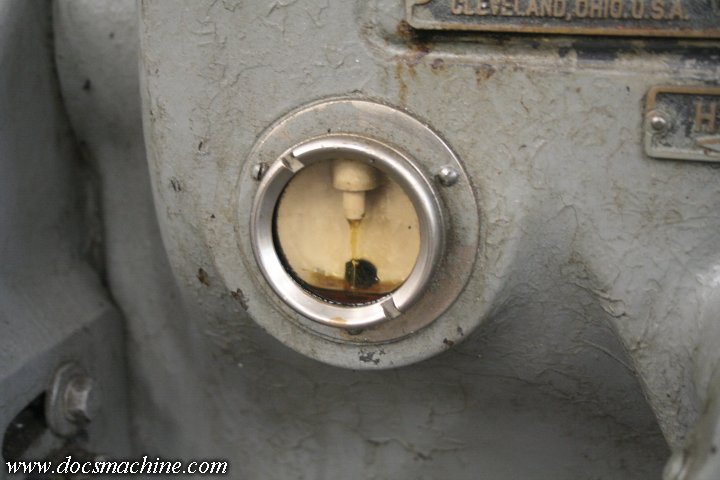 I even got oil flow at the sight glass.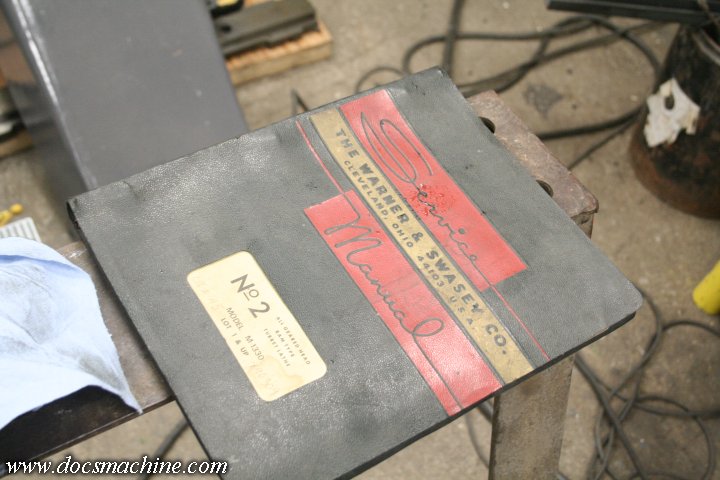 But, of course, not all is happy in this little corner of the machine shop. The two major issues to sort out at least
here at the beginning are the power, which will likely have to be a "throw money at it" type fix, by buying a proper
rotary converter for the machine (an expected issue) and to get the collet closer working reliably, and
with a proper linkage capable of easy, regular use. Thankfully, I got the original Warner & Swasey
Service Manual for this machine, which is surprisingly well detailed.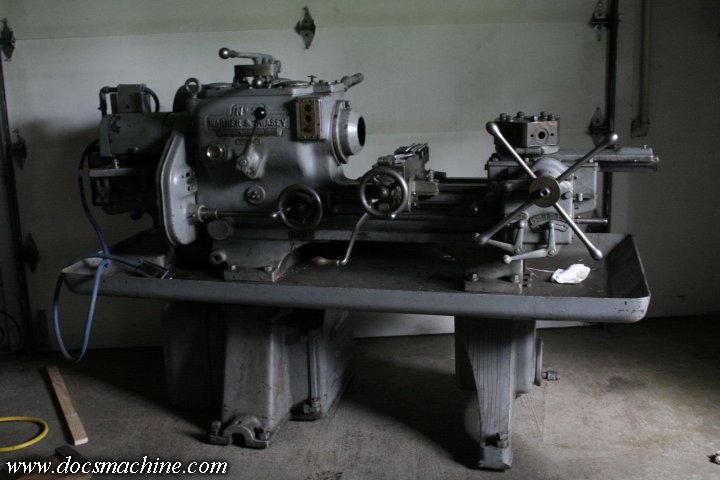 All I have to do is invent and build a workable linkage to control something
that was designed to run on an electric motor eighty-one years ago.
Easy-peasy.


All text, photos and graphics Copyright 1998- 2020, Doc's Machine & Airsmith Services. All Rights Reserved.
Information contained in these pages is for reference and entertainment purposes only. Our methods are not always the best,
quickest, safest, or even the correct ones. It's up to you to know how to use your own machines and tools.
Keep your fingers away from the spinny blades o' death and you should be all right.