[
Return to Main Page
] [
Return to Photos Index
] [
Doc's Machine & TWB Store
] [
Contact Us
] [
The Whiteboard Webcomic
]
Point Blank Paintball, Kenai, Alaska. Opening Day, May 2013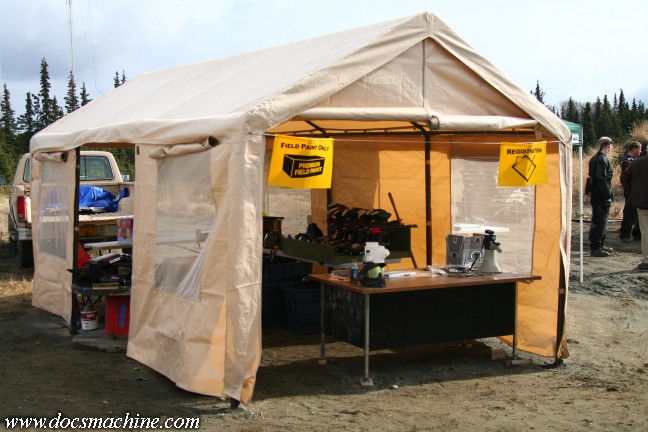 The check-in and staging areas.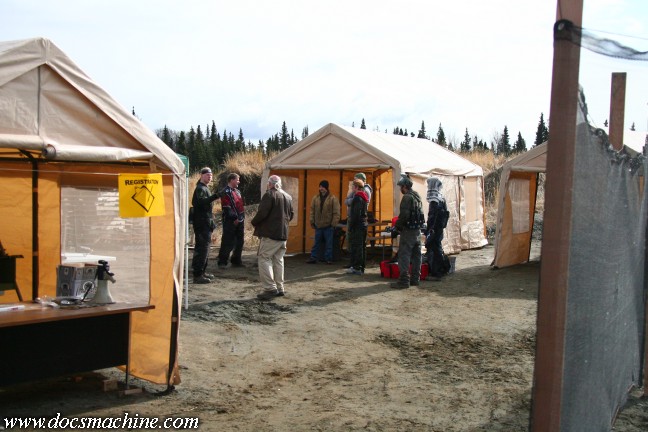 Canopies for the players in case it rains.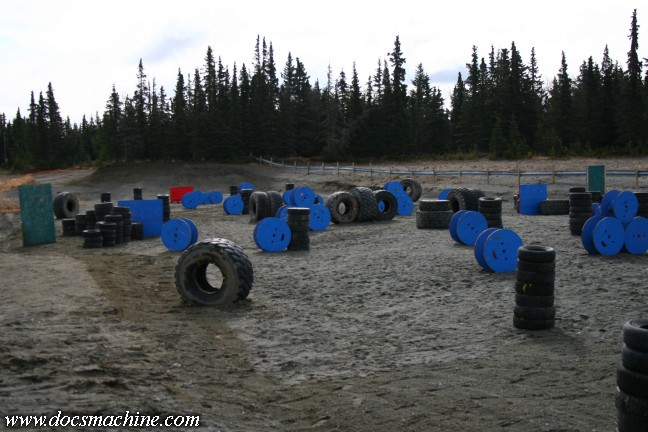 And the main field. (Main being the only one ready to use at the moment- there will, as I understand it, eventually be three fields.)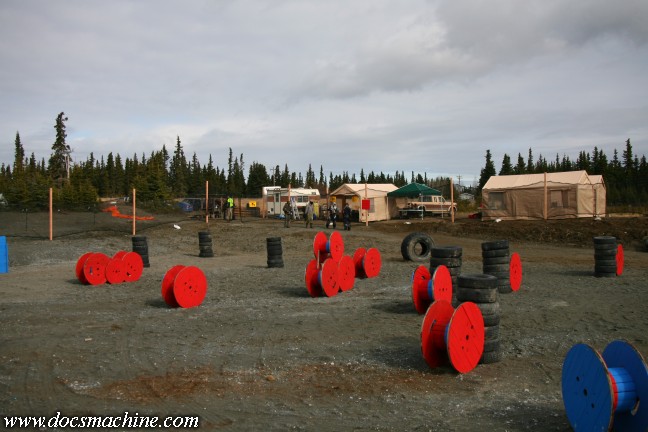 Currently, the main field is over 100 feet wide and some 240 feet long, plenty of room for 20 to 30 players at a time.
It's separated from the staging area by about 65-70 feet and a net wall.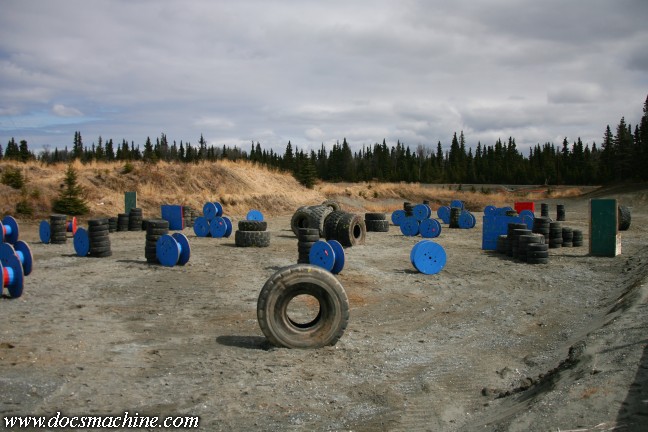 So let's see some game play!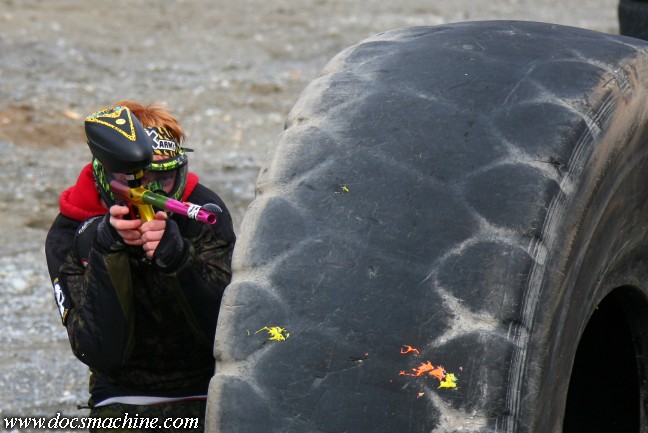 ... Is that a Tactical Spork?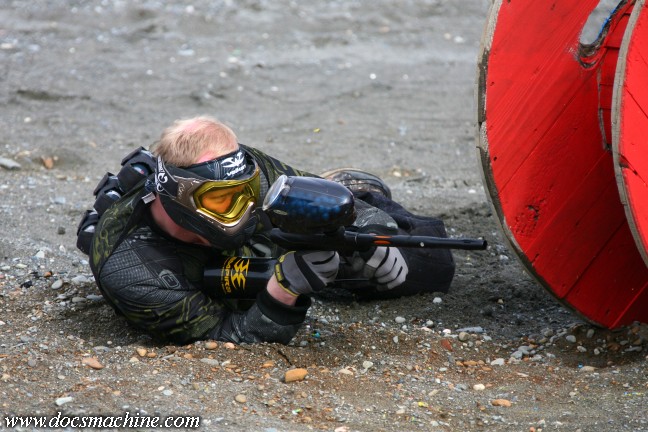 "I was right! You get down low enough, and you can't see crap!"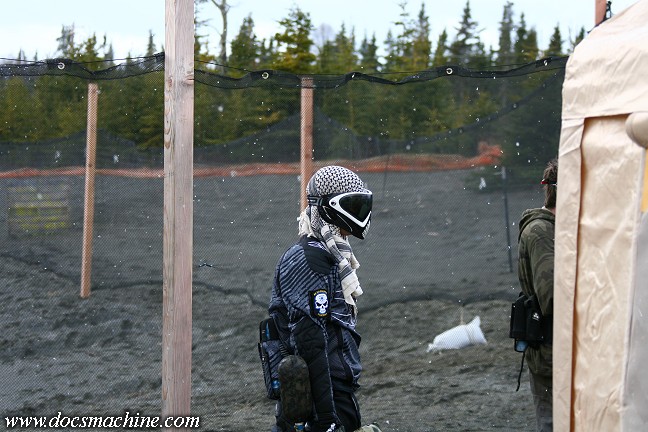 After just the first game or two, it actually started snowing. (Thankfully, very briefly.)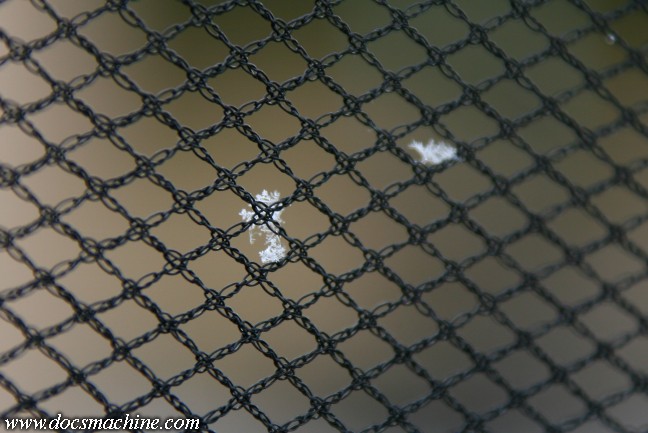 It only lasted a few minutes, and shortly thereafter the sun started peeking out- hey, in Alaska, if you don't play in bad weather, well, you don't play much.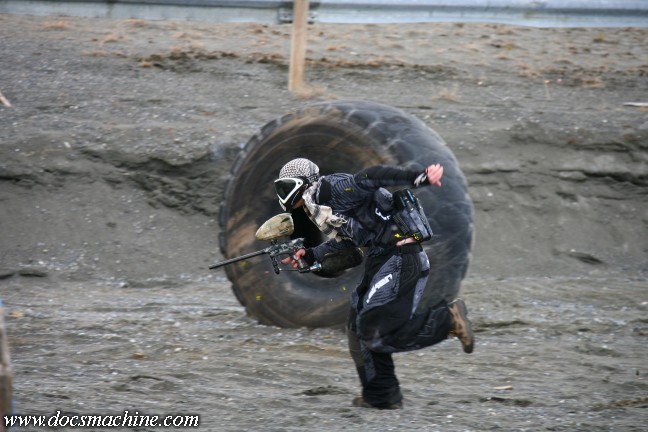 "Simon says... Unfreeze!"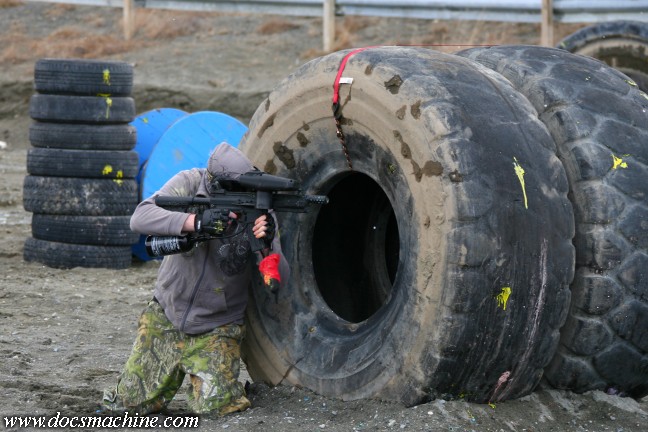 "Come out of there with your hands up! ... Um, because we have cookies! Yeah, that's it..."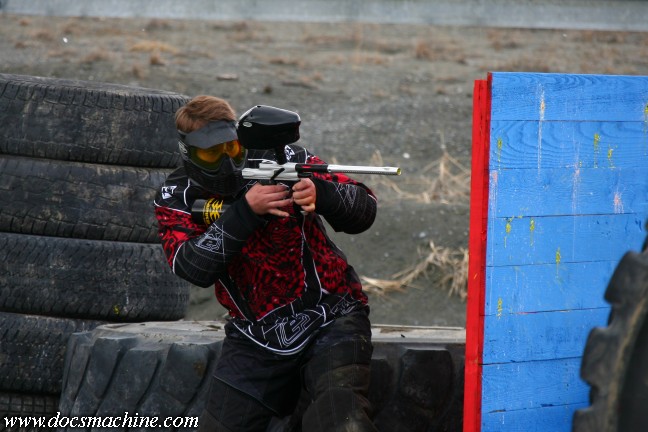 Andrew attempts to subdue a wooden bunker. He is unsuccessful.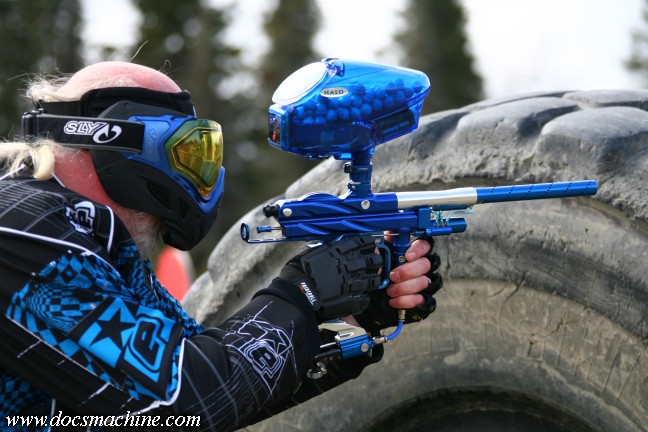 Here's a nice shot of the 'Cocker I built, which included that custom sear I made a few months back:.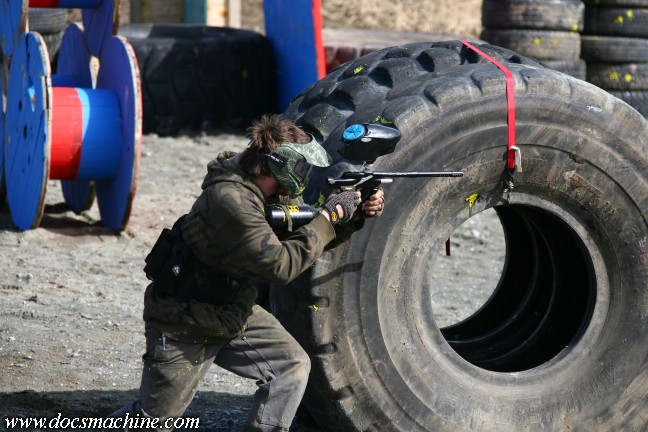 "Hey, I think this ratchet strap is up to somehing!"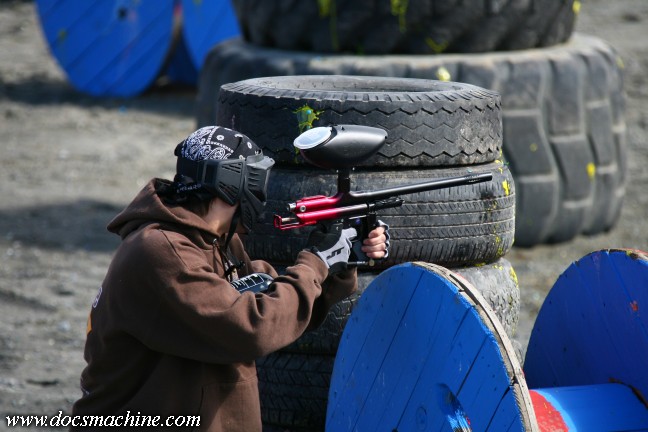 "Dude, are those Michelins? I
knew
this was a classy field."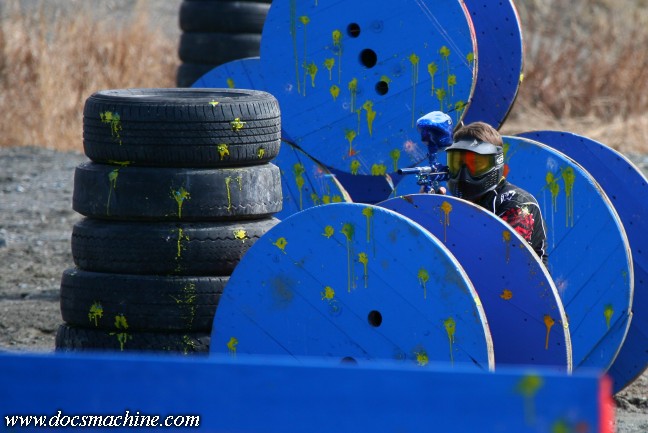 Drew, feelin' a little blue.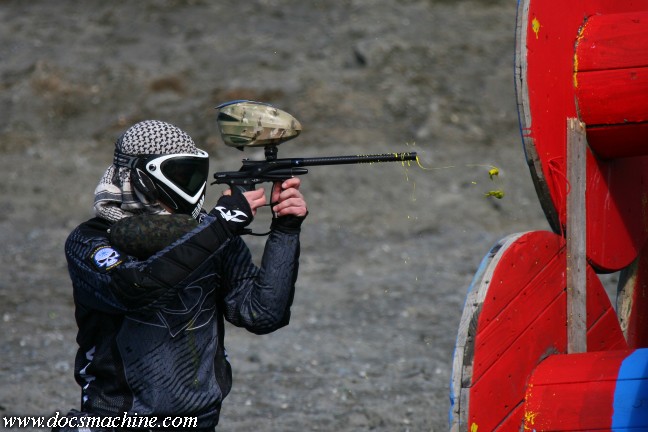 "Hey, uh... anybody got a squeegee?"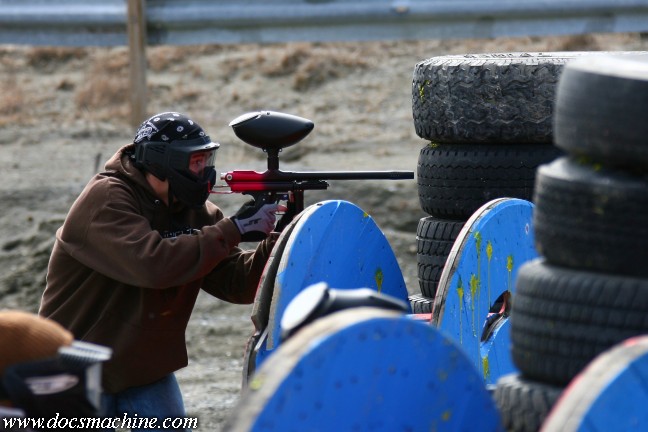 "Hey, where are they?"
"I'm pretty sure they're behind those tires!"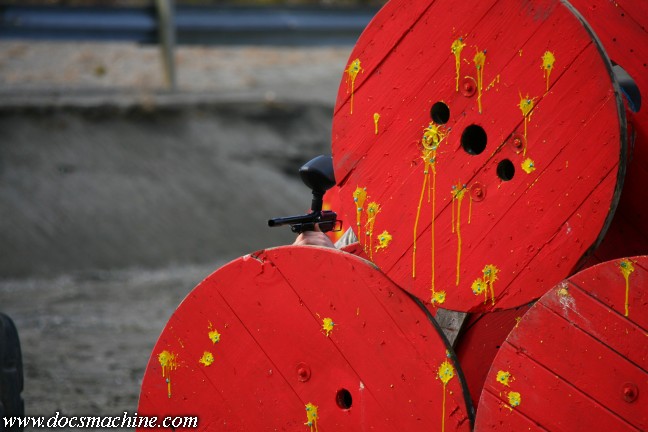 Dawn of the Spools: The barricades fight back!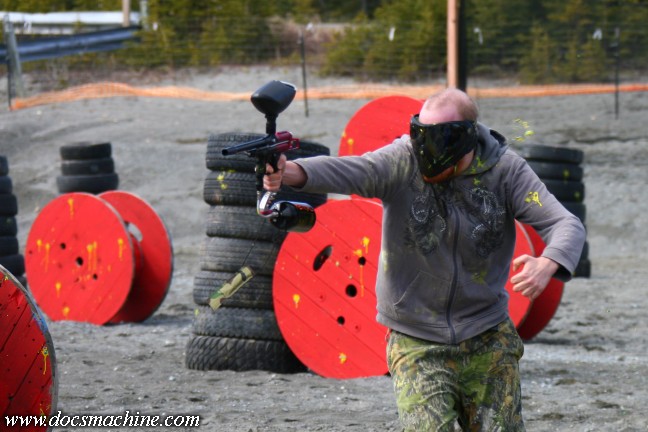 "I forget, am I supposed to hold this thing sideways or not?"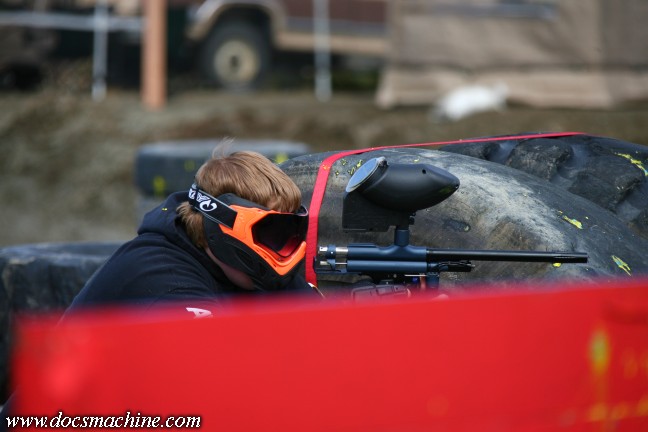 "You know, I could grab the flag if you guys hadn't strapped my arm to this tire!"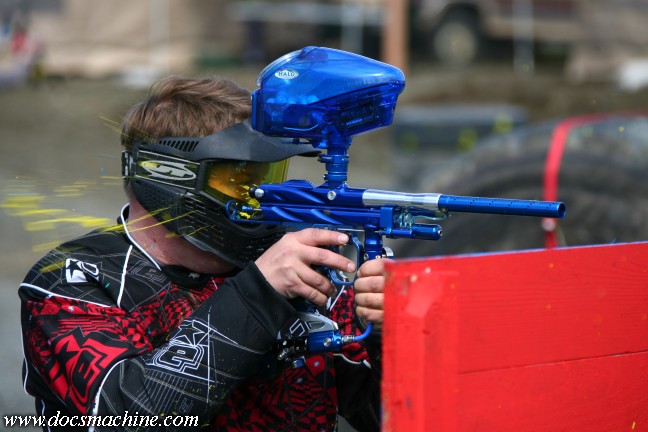 Tag! Drew takes one for the team!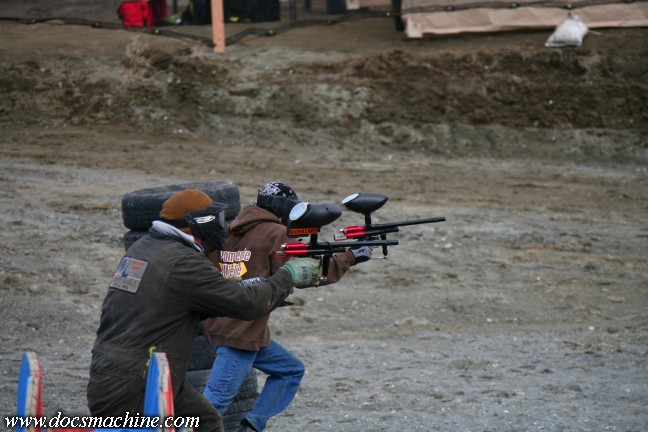 Coordinated Bunker Rushing.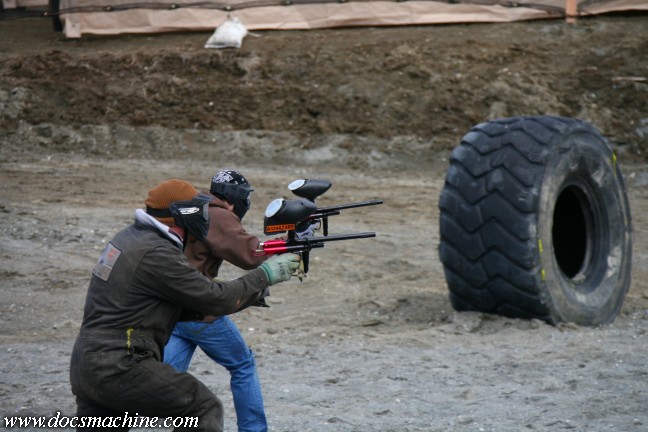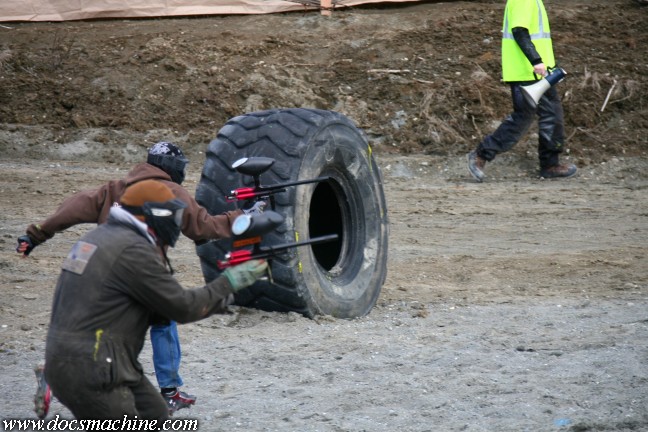 The referee remains unimpressed.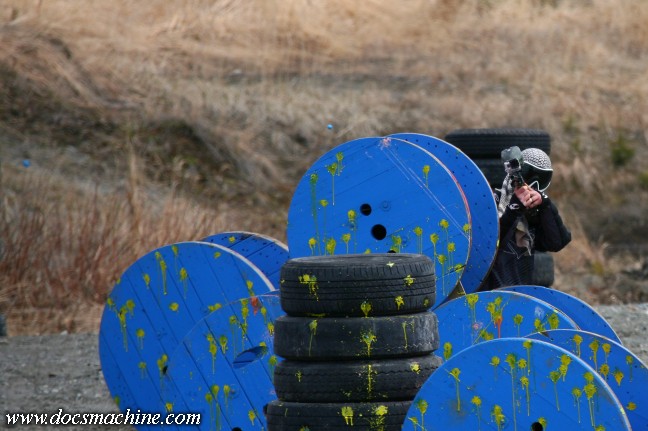 JM GoPros a bluie.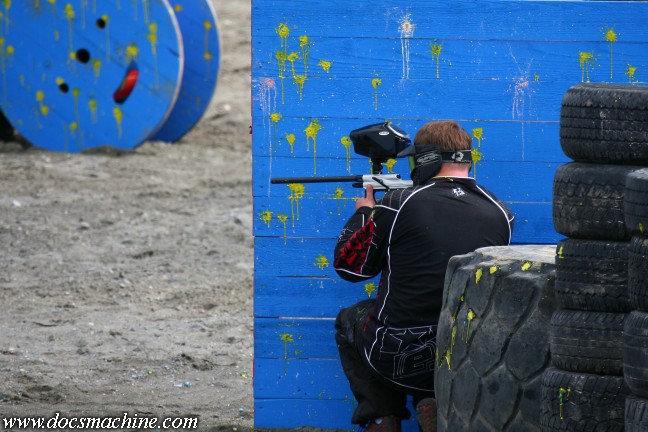 This field is so posh, they hired Banksy to come by and airbrush remarkably realistic pictures of players on the bunkers.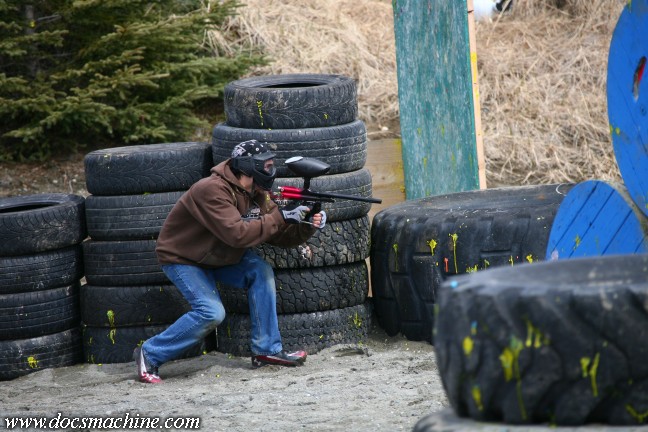 Artie tries to sneak up on a tire. The tire does not notice.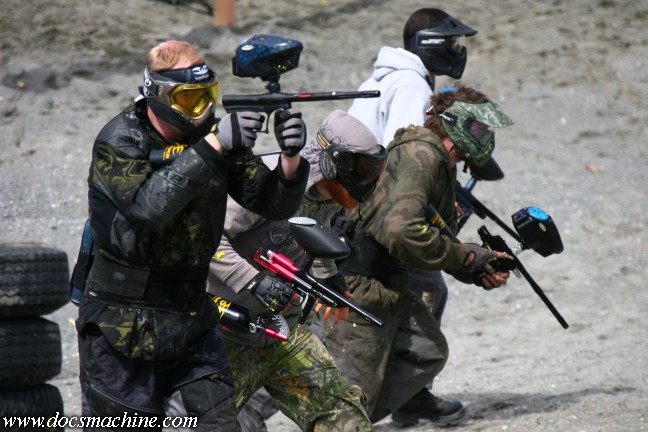 "You go get 'em, Josh. We're all heading back to the bunkhouse."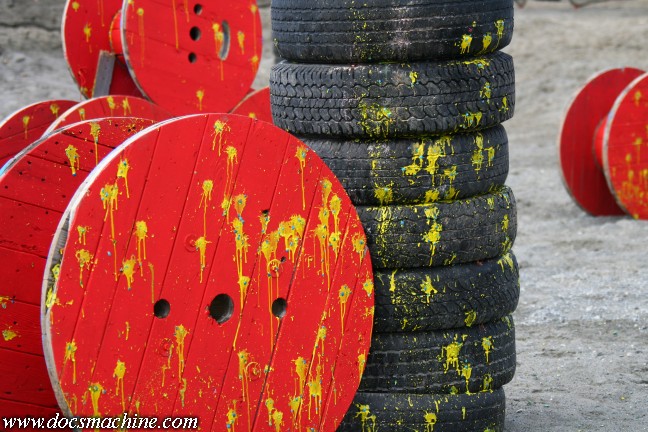 Just seconds ago, something really exciting happened here.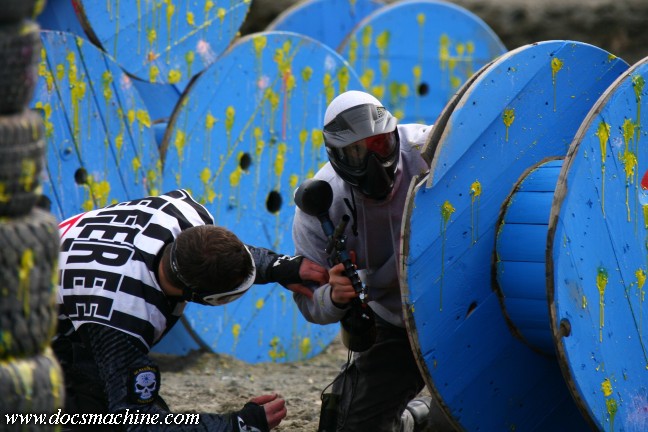 "Dude, is that a Timex?"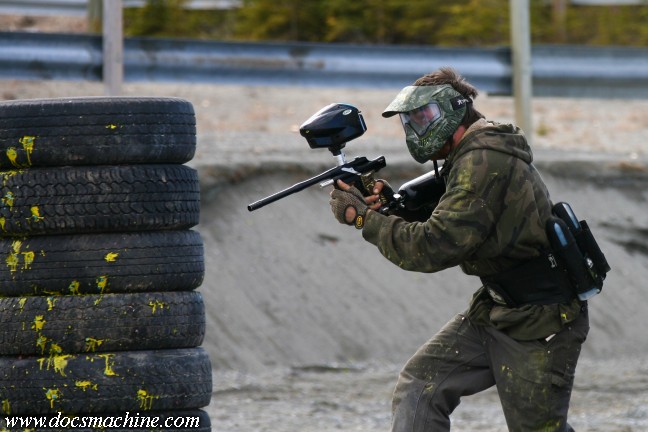 Luigi tries a different strategy, and takes an entire stack of tires hostage.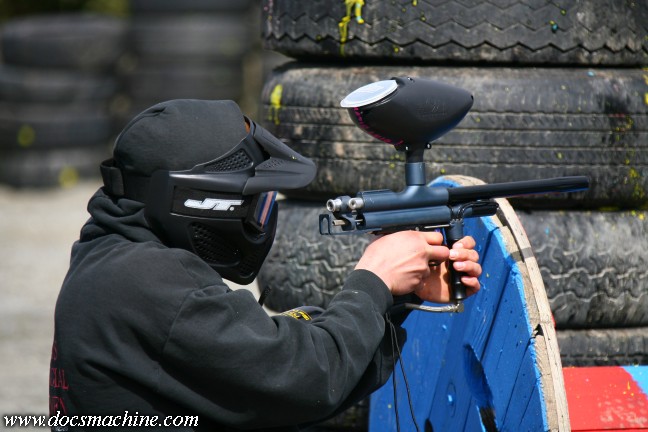 I have a hunch this guy's a new player.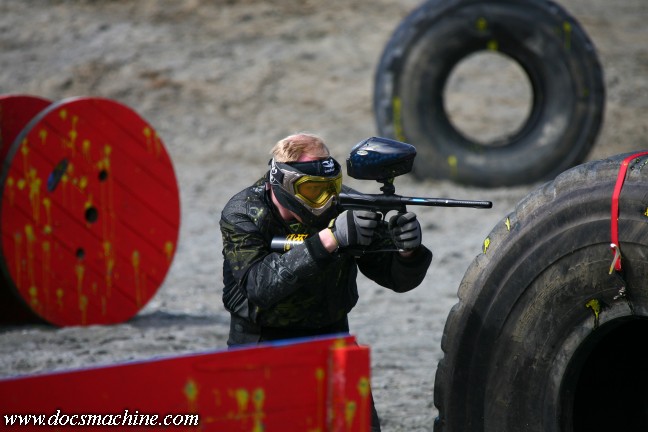 "he was right, that ratchet strap
IS
up to something!"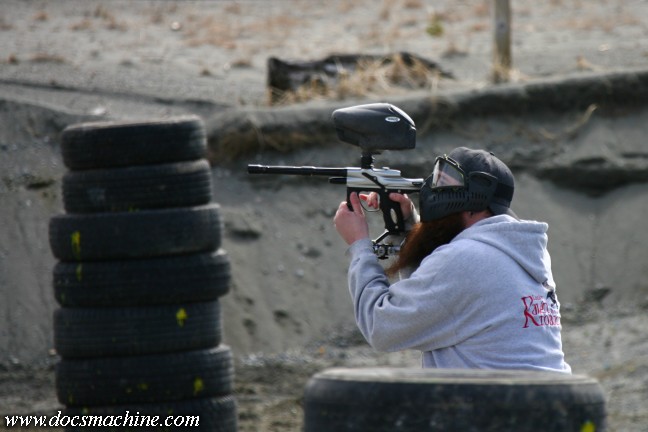 Built-in throat protector. Either that or his drop-forward needs a shave.


All text, photos and graphics Copyright 1998- 2015, Doc's Machine & Airsmith Services. All Rights Reserved.
Farcical names, jokes about players and jokes about players' mothers are all in good fun. No harm intended.