[
Return to Main Page
] [
Return to Projects Index
] [
Doc's Machine & TWB Store
] [
Contact Us
] [
The Whiteboard Webcomic
]
Converting a Logan 11" x 32" Lathe over to full CNC, Part 2: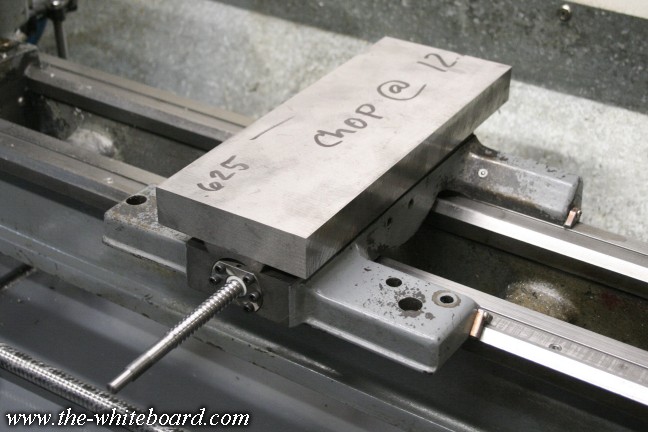 Now, rather than run the stock cross-slide and its single tool, I'd decided I'd make an all-new, extra-long slide
so that I would be able to use multiple mounted tools, known as "gang tooling". For this, I picked up a big block
of Dura-Bar cast iron from McMaster-Carr, about 4-1/2" x 1-1/4" x about 12" long.
That I squared up in the mill, as all edges were simply bandsaw cut. I took a little extra
care to make sure all the faces were pretty darn close to perfectly square to each other.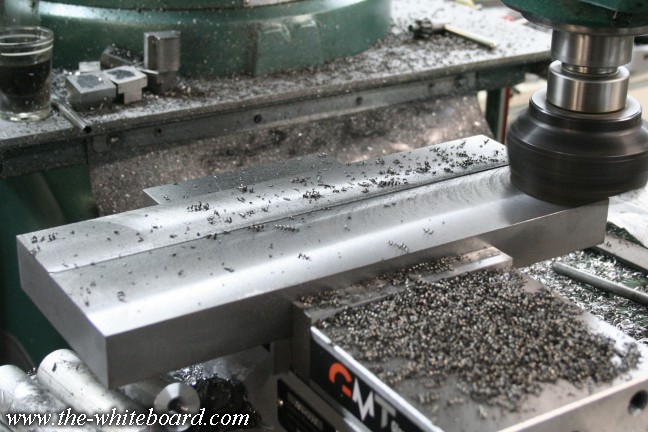 I then carefully faced one... er, face...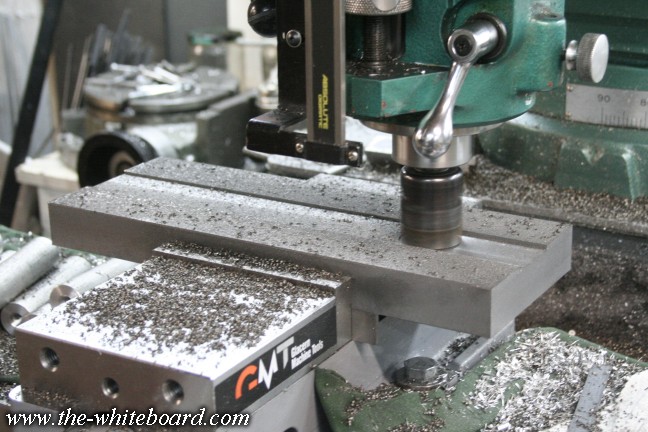 And started milling the dovetail by first removing the bulk of the metal with an indexible endmill.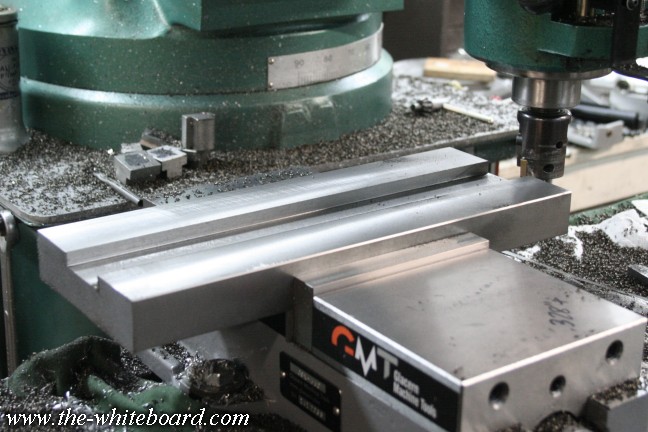 Milled to depth, and given a rough width, ready to mill the 60-degree dovetail.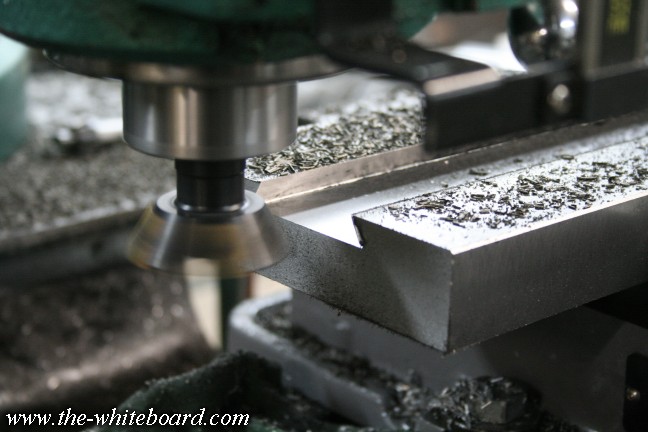 Thankfully the dovetail was indeed 60 degrees (some machines use 55 degrees) so an inexpensive
indexible cutter was able to hog out the grooves quite easily.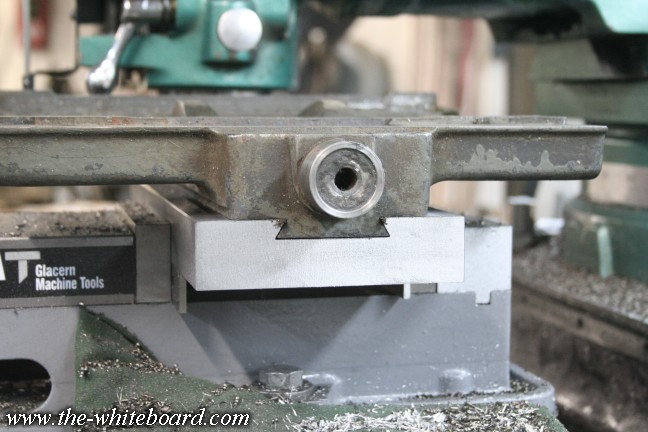 Thankfully, in this case, precision wasn't a terribly huge issue, since we'll be adding an adjustable gib anyway.
I simply snuck up on the dimension 'til the saddle slid into place, and then milled an additional 0.130".
I was not overly concerned with keeping the dovetail precisely centered, as there was no need.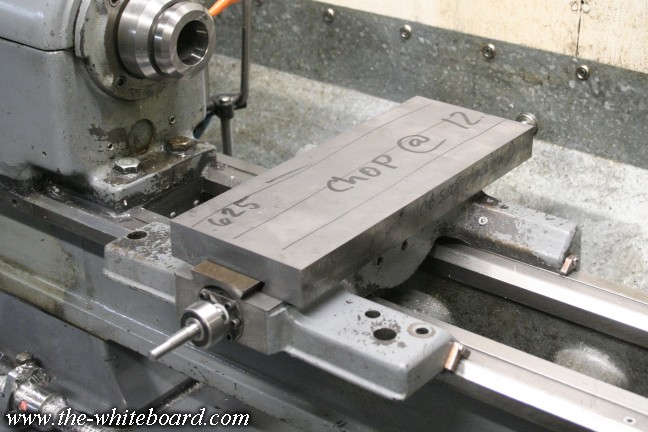 And there it is. A nice large slide with almost three times the contact area to the dovetail as the
original cross slide, and plenty of meat for either T-slots, or, more likely, drilled and tapped holes.

All text, photos and graphics Copyright 1998- 2016, Doc's Machine & Airsmith Services. All Rights Reserved.
Information contained in these pages is for reference and entertainment purposes only. Our methods are not always the best,
quickest, safest, or even the correct ones. It's up to you to know how to use your own machines and tools.
Keep your fingers away from the spinny blades o' death and you should be all right.