[
Return to Main Page
] [
Return to Projects Index
] [
Doc's Machine & TWB Store
] [
Contact Us
] [
The Whiteboard Webcomic
]
Anayak "Exacto" Vertical Mill Rebuild, Part 7: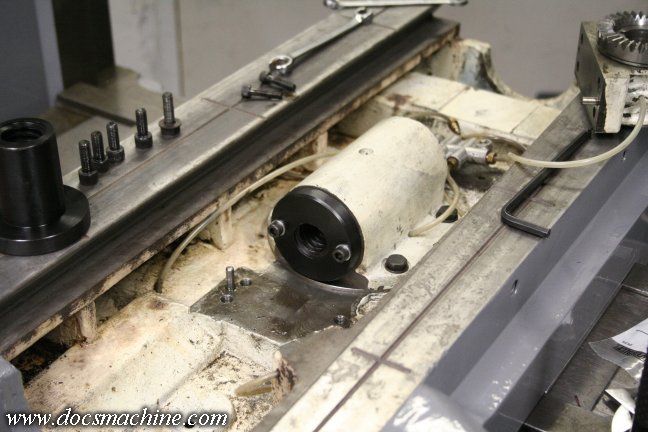 This first nut gets installed on the left-hand side of the casting.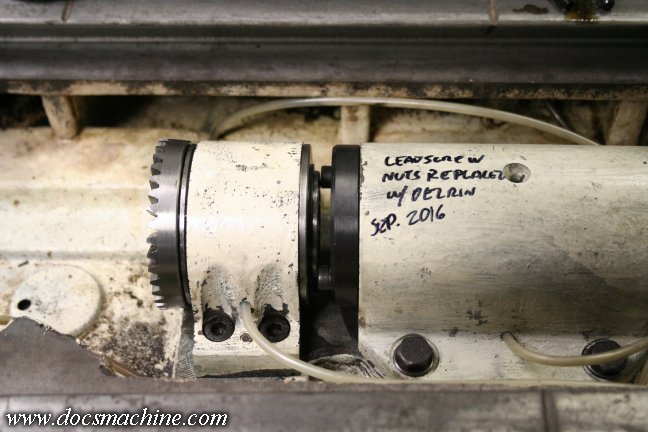 And this shows the clearance issue I had to take care of. I'd made the flanges of the Delrin nuts
thicker for strength, and on this side, made 'em almost too thick. :)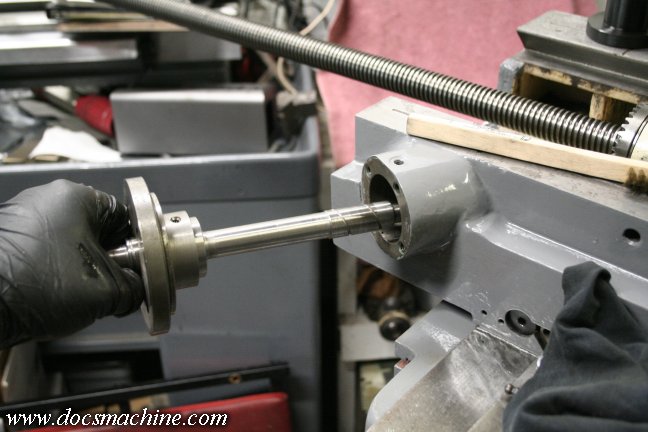 Now, to help wind the leadscrew in so I could fit the second nut, I installed the
previously-cleaned center traverse handle, an odd feature common to Anayak-made mills.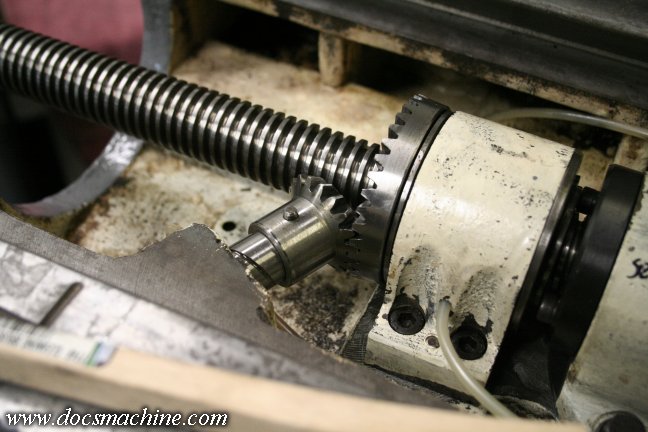 With the shaft in place, the pinion gear could be installed and pinned.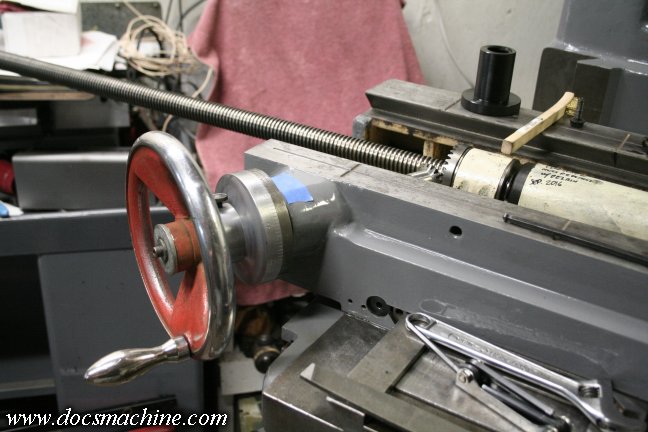 Then the micrometer dial and handwheel.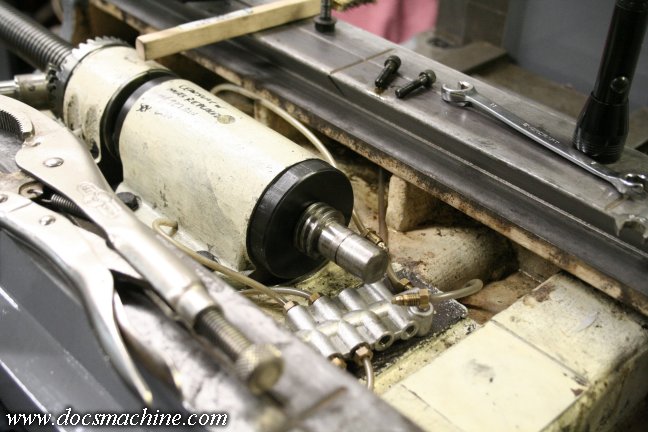 Using that, I was able to fairly rapidly wind in the screw, and snug the second nut against the housing.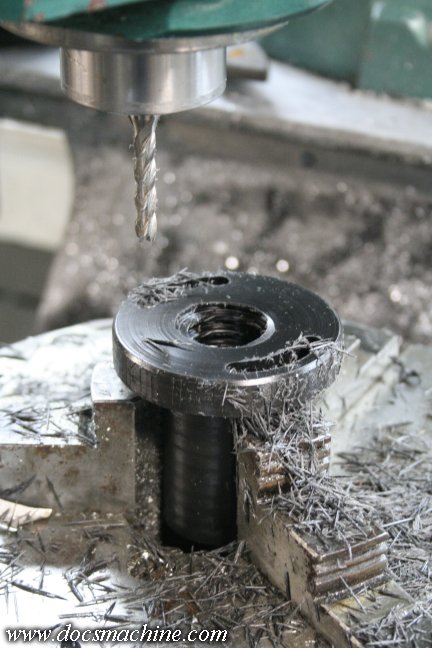 Once in place, I was able to mark the location of the screw holes, and then,
using the rotary table, mill 60-degree-long adjustment slots from that point.
In other words, I was able to fit the nut so that the majority of the adjustment
slot was still available for later take-up. Had I just drilled the slots at random,
I risked placing them so that I'd "run out" of adjustment before getting
the lash fully taken up.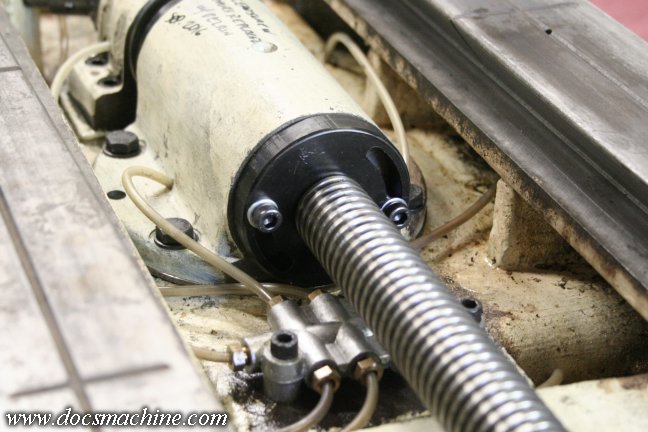 Once deburred, then the second nut is installed and lightly adjusted. I'll set it properly once the table is in place.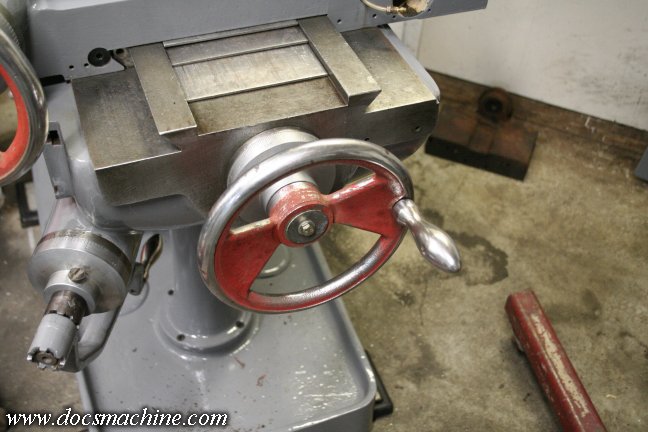 To finish this part off, the Y-axis handwheel was cleaned and installed.
(At which point I noticed the handle was bent- that'll need to be fixed too.)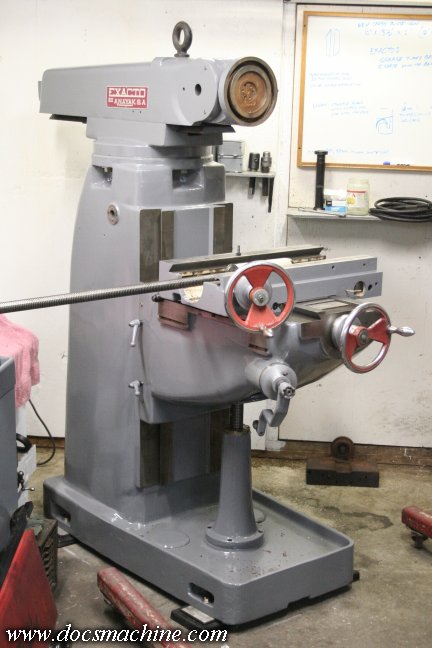 And there she is, ready for the table! Let's get to it!

All text, photos and graphics Copyright 1998- 2016, Doc's Machine & Airsmith Services. All Rights Reserved.
Information contained in these pages is for reference and entertainment purposes only. Our methods are not always the best,
quickest, safest, or even the correct ones. It's up to you to know how to use your own machines and tools.
Keep your fingers away from the spinny blades o' death and you should be all right.