[
Return to Main Page
] [
Return to Projects Index
] [
Doc's Machine & TWB Store
] [
Contact Us
] [
The Whiteboard Webcomic
]
Anayak "Exacto" Vertical Mill Rebuild, Part 10: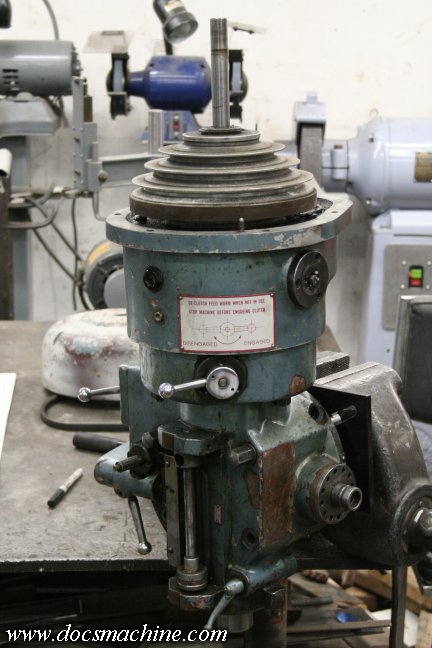 To make disassembly easier, I used the 'spider' from an automotive engine stand, clamped in my
welding-table vise, to hold the head. Made it quite handy and easy to reach almost all the parts.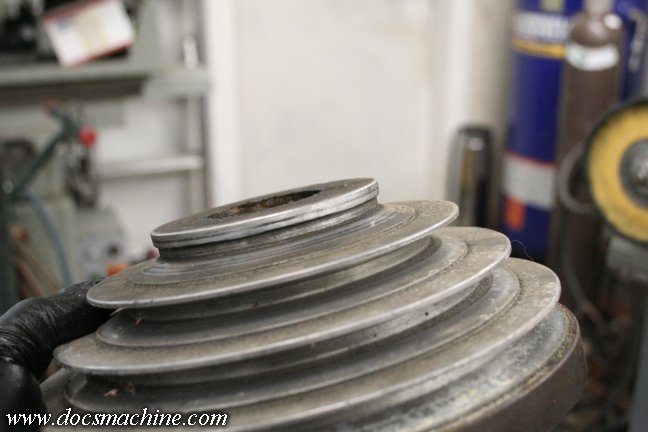 One of the first things I found was that the top belt groove of the drive pulley was, for some reason,
missing the outer flange. Possibly part of the same damage that broke the belt-housing, as shown earlier.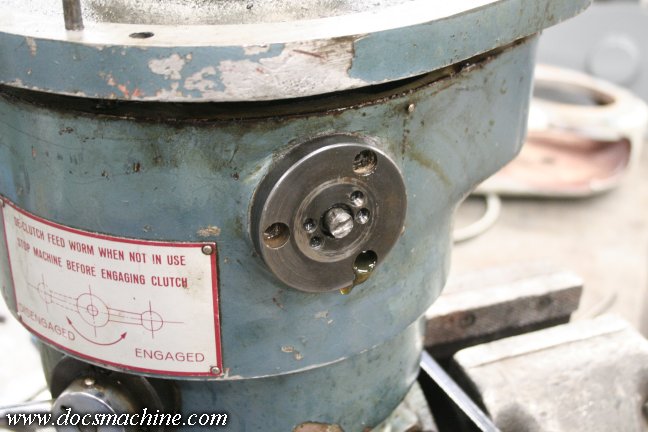 Also as noted earlier, the back gear engagement lever had been broken off.
Fortunately the lever was still with the machine, but I'll have to make a new shaft.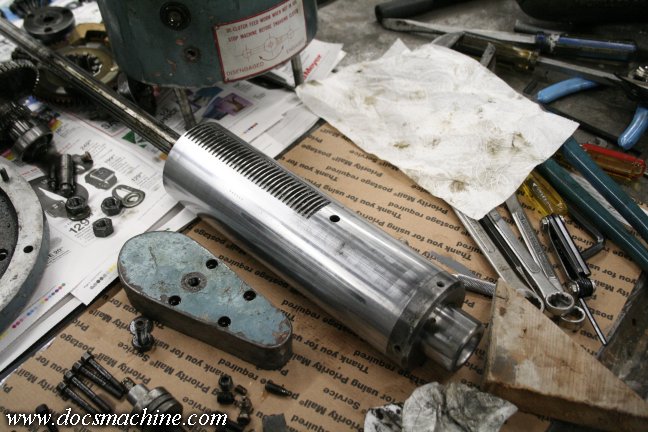 Overall disassembly was fairly easy, and I was relieved to find very little additional wear or damage.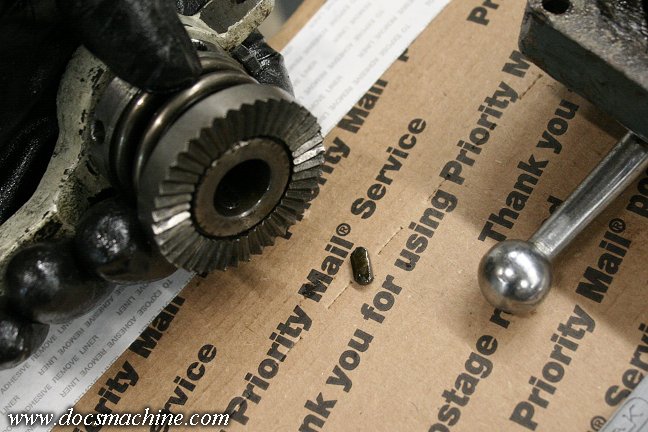 The last bit of damage I came across, was this sheared key in the downfeed clutch mechanism. An easy fix.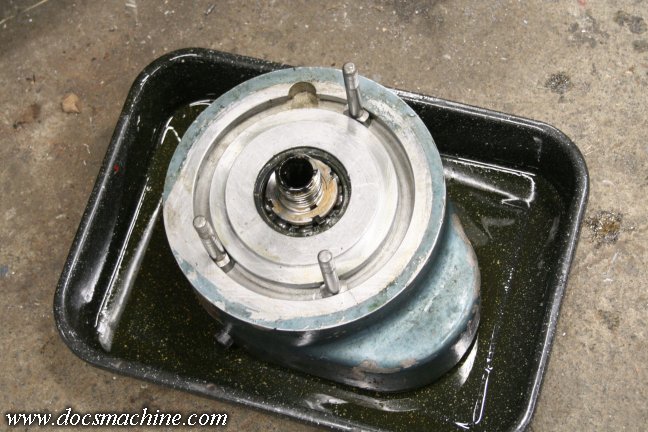 All the bearings and seals looked good, and should work just fine with just a careful cleaning and some fresh grease.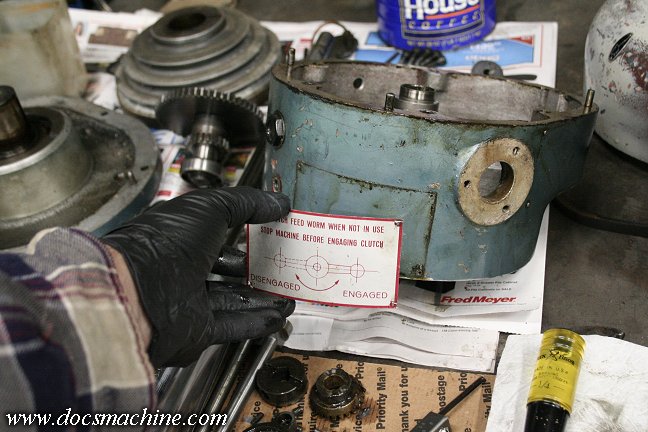 For the housing pieces that are destined to be painted, I also removed the various metal tags and ID plates.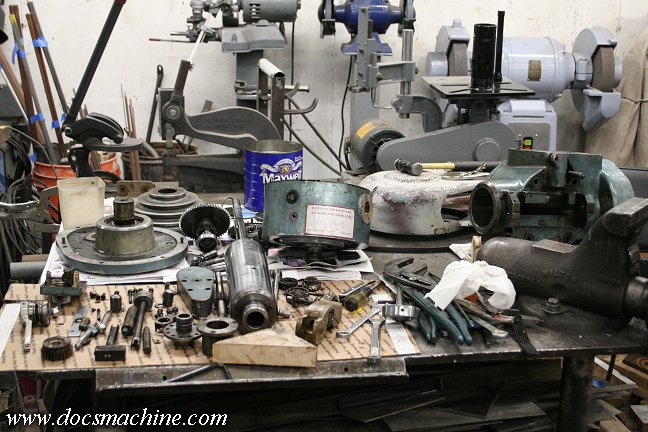 And there she is. Almost fully disassembled, ready for a good, thorough cleaning.
One tip: As I have no assembly manual for this machine, I took a great deal of digital
photos as I was taking it apart. It's complex enough, with enough pins, springs and detent
balls, that having done so will be a huge help when it comes time to reassemble.
On to the cleaning and painting!

All text, photos and graphics Copyright 1998- 2016, Doc's Machine & Airsmith Services. All Rights Reserved.
Information contained in these pages is for reference and entertainment purposes only. Our methods are not always the best,
quickest, safest, or even the correct ones. It's up to you to know how to use your own machines and tools.
Keep your fingers away from the spinny blades o' death and you should be all right.