[
Return to Main Page
] [
Return to Projects Index
] [
Doc's Machine & TWB Store
] [
Contact Us
] [
The Whiteboard Webcomic
]
Anayak "Exacto" Vertical Mill Rebuild, part 13: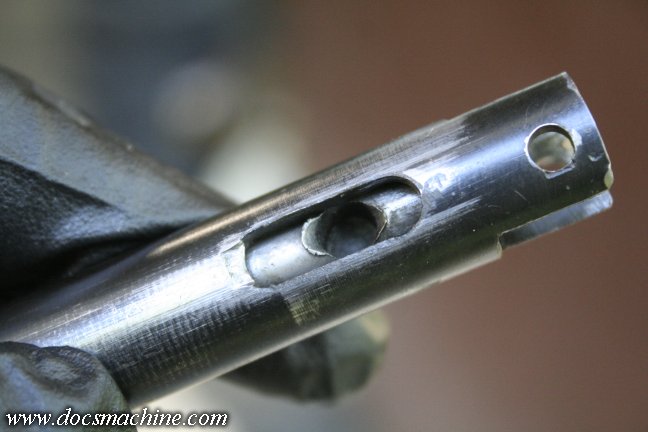 The feed-engagement/stop shaft (whatever it is the factory calls it) has clearly had a bit of a hard life.
I tried to carefully work down some of the peening so everything would work smoothly.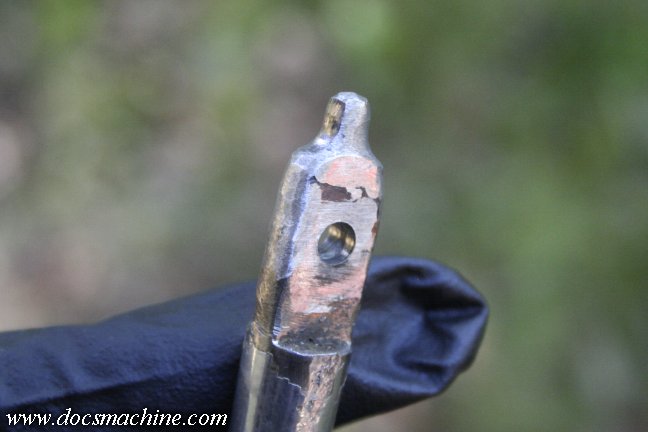 The lever itself had also apparently been mangled by some ham-handed former operator,
and rebuild by welding and then reground to shape.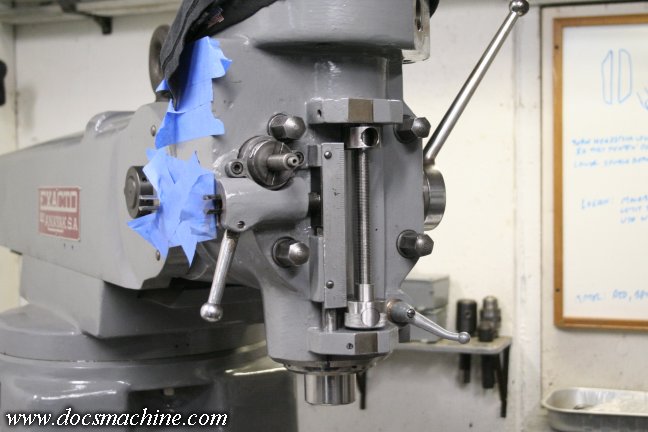 Everything looking good so far.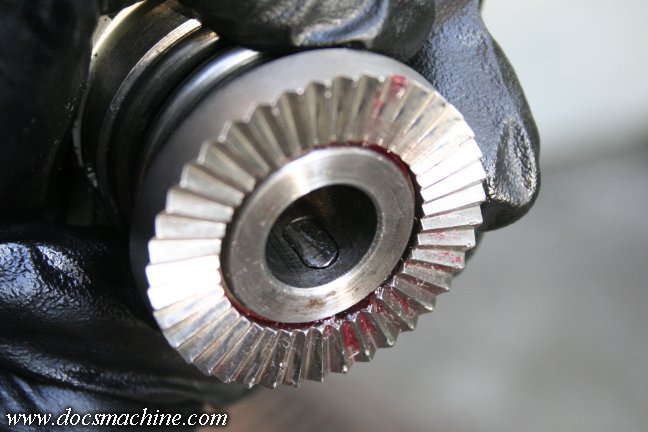 Now, one of the few things that I knew was broken and in need of repair, was this sheared key in the feed
engagement clutch. I'd found the cutoff portion when dismantling this part, and had made plans to replace it.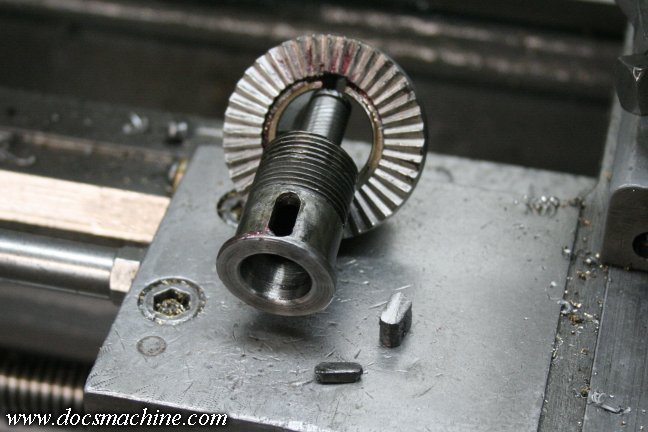 I dismantled the clutch and extracted the bigger remnant, and got a set of working measurements for a new one.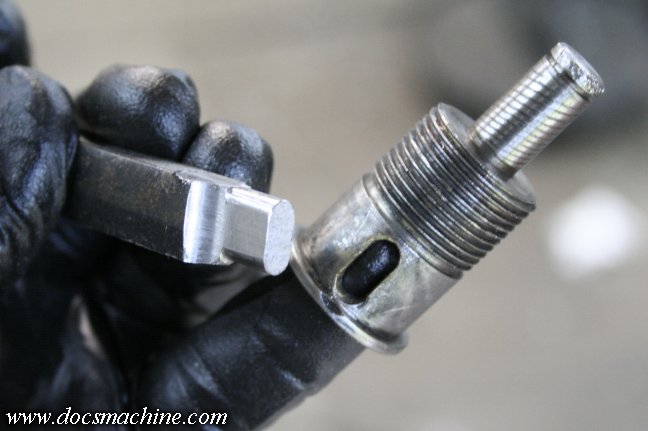 A chunk of mild steel, a bit of milling, a touch of filing for fit, saw off, mill to length. Standard stuff.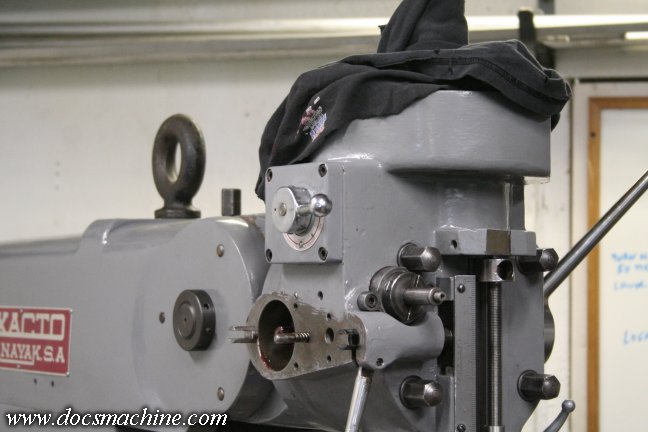 While i was working on that, I also reassembled the freshly-painted selector assembly and installed it.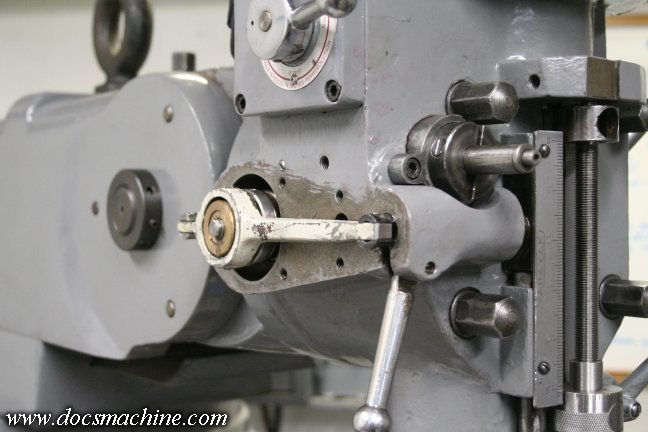 Then, the freshly-reassembled clutch assembly was dropped into place and the pins installed.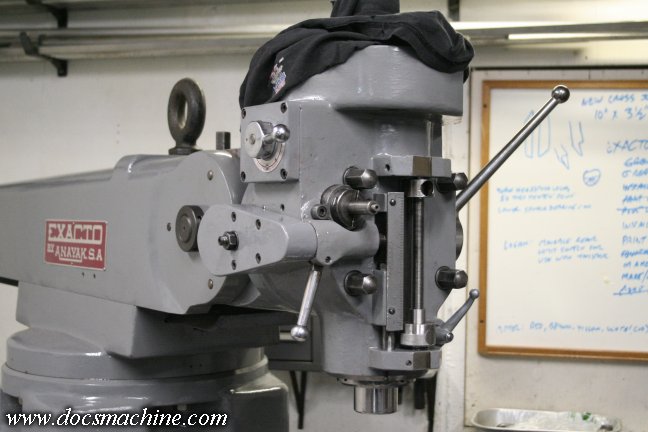 The final bit was the clutch assembly cover, and its adjustable stop screw which keeps the feed-kickout
block from coming out too far. So now most of the small fiddly bits are cleaned, fixed and back into place.

All text, photos and graphics Copyright 1998- 2017, Doc's Machine & Airsmith Services. All Rights Reserved.
Information contained in these pages is for reference and entertainment purposes only. Our methods are not always the best,
quickest, safest, or even the correct ones. It's up to you to know how to use your own machines and tools.
Keep your fingers away from the spinny blades o' death and you should be all right.