[
Return to Main Page
] [
Return to Projects Index
] [
Doc's Machine & TWB Store
] [
Contact Us
] [
The Whiteboard Webcomic
]
Anayak "Exacto" Vertical Mill Rebuild, part 17: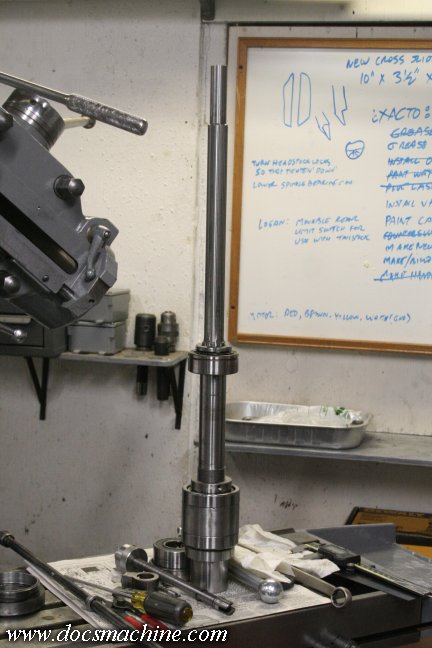 With the spindle mostly back into shape, it was a relatively simple*
matter of installing the bearings, spacer, and locking nuts.
(* Nope, screwed that up too. :)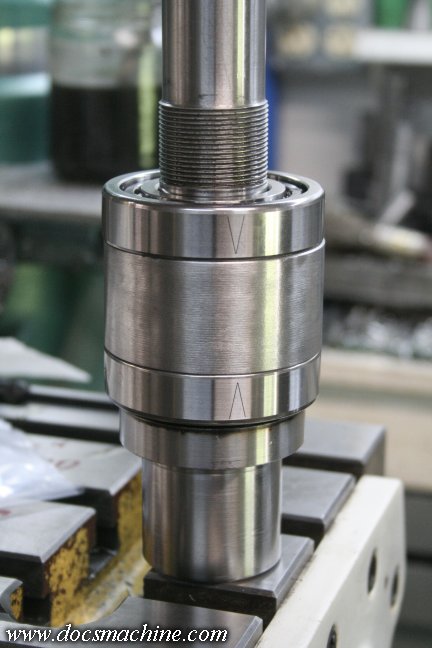 On this kind of high-precision bearing, there's typically a mark denoting the
"high" side, or the greatest deviation from spec- in this case, the 'error'
should, I think, be no greater than something like 50 millionths.
The proper way to install them is to line up the marks, so the
spindle will (on a
very
small scale) rotate eccentrically,
rather than "wobble".
Sharp-eyed sorts can see here where I screwed up. :)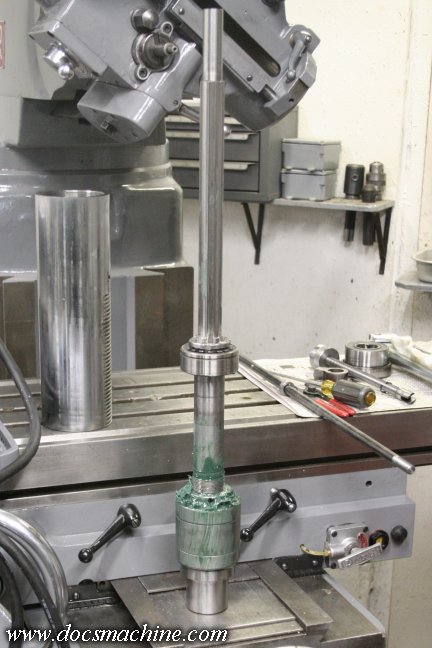 At this point I packed the bearings with copious amounts of
good grease, then snugged up the retaining nut.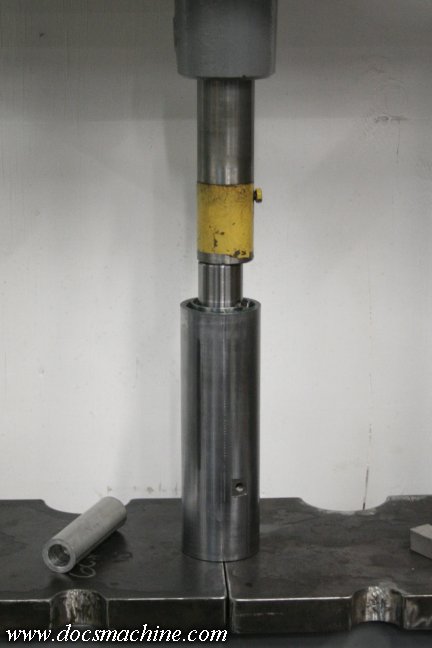 Then the whole assembly was simply lightly pressed back into the quill.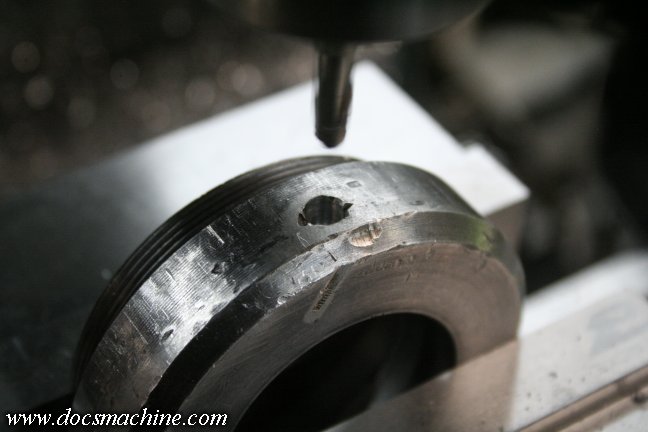 The spindle nose cap had seen a hard life, so in an effort to clean it up, I first lightly rebored
back to round the spanner holes, which had been badly peened from the use of a punch.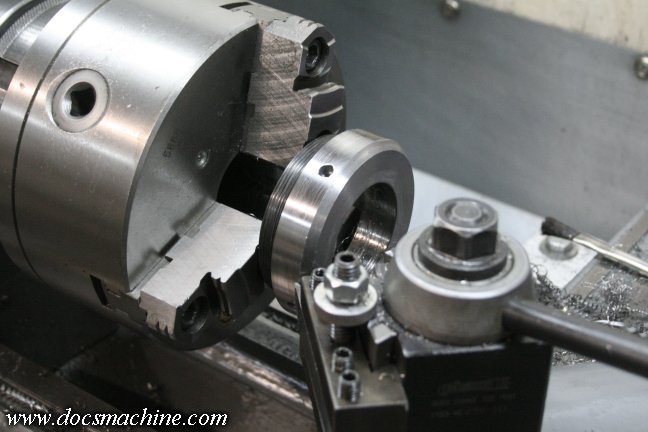 I then lightly cut the outer faces to clean off most of the old dings, dents and scuffs.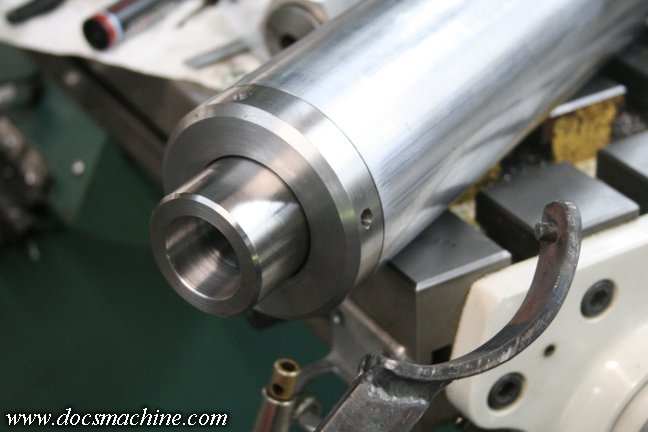 I also spent a few minutes with a pile of scrap and a TIG to make a proper (ish)
spanner, in order to remove or install the nose cap without causing more damage.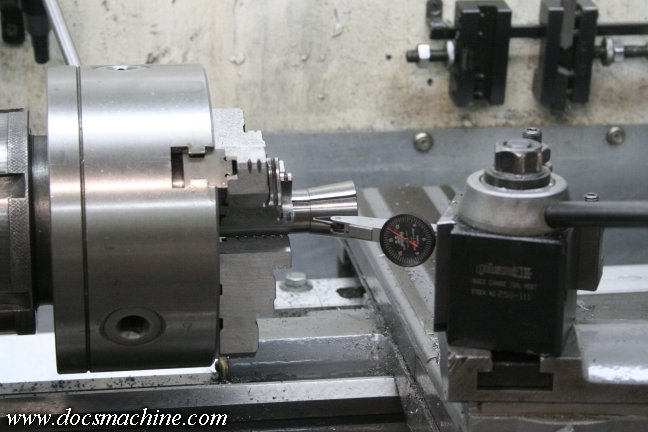 Finally it was time to do the last touch-up to the collet taper. Again I lined up
the compound with an good R8 collet and, this time, an .0005" indicator.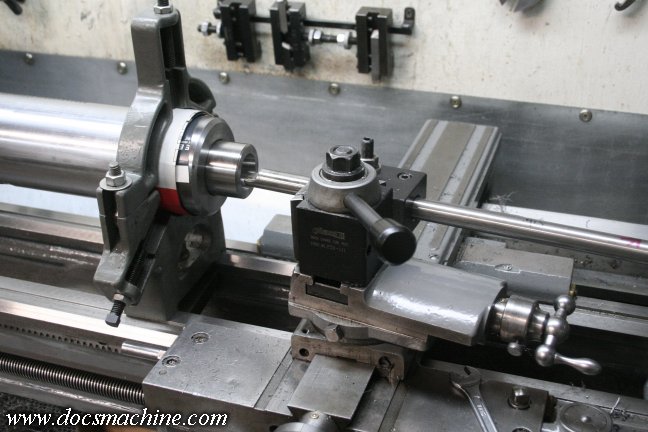 Thus set, I was able to take a few thou more off the collet taper, to make it almost perfectly concentric.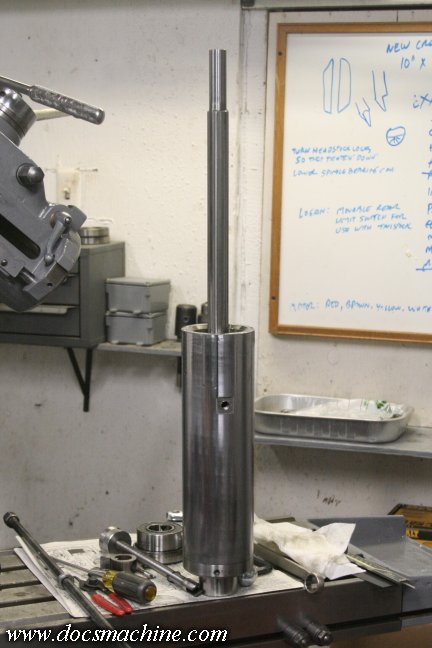 And done! *
(Assuming we're ignoring my screw-up. :)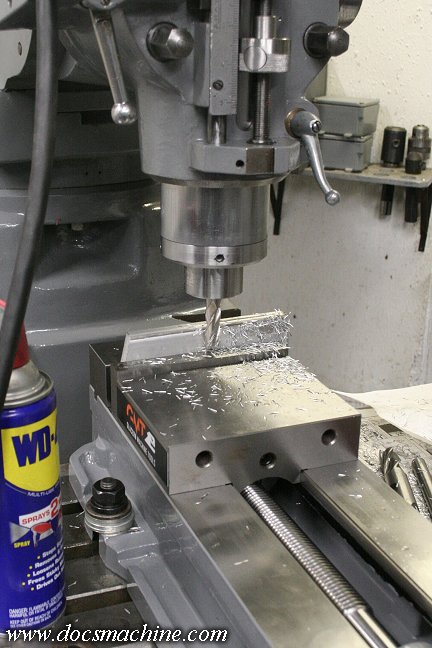 And finally, at near-midnight, June 16th, almost 10 months after I first
started working on it, I was able to slip in a cutter, bolt down a vise,
power up the head, and actually cut some chips!

All text, photos and graphics Copyright 1998- 2017, Doc's Machine & Airsmith Services. All Rights Reserved.
Information contained in these pages is for reference and entertainment purposes only. Our methods are not always the best,
quickest, safest, or even the correct ones. It's up to you to know how to use your own machines and tools.
Keep your fingers away from the spinny blades o' death and you should be all right.