[
Return to Main Page
] [
Return to Projects Index
] [
Doc's Machine & TWB Store
] [
Contact Us
] [
The Whiteboard Webcomic
]
Rebuilding an early Covel Type 15 Surface Grinder
Part 3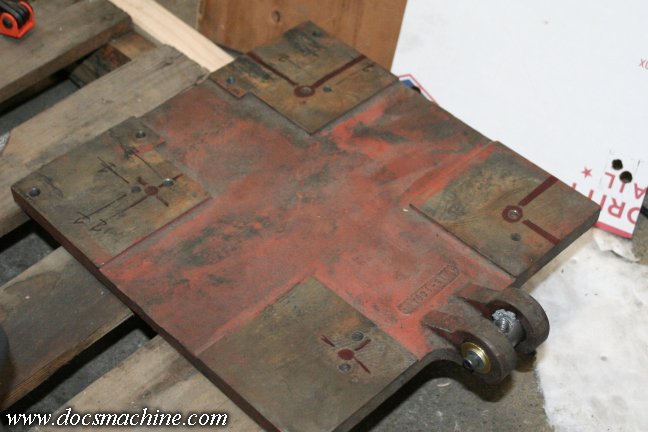 Moving on to the motor, we're faced with our first conundrum: Quite simply, it doesn't fit. Which is odd, because
that's definitely the motor that came out of it! After a test-fit, I re-removed the motor and mounting plate, and
did another trial fit. I then made a cardboard pattern of the base of the motor, and tried again.
Despite the fact the motor had two holes at each corner "foot" (for a total of eight holes) and the mounting plate,
too, had two holes per corner (for a total of eight holes)
only two holes could be lined up
.
And I don't mean "only two at a time", I mean,
only two, period, out of all the available holes!
So I can only assume that the motor had, at some point in the machines' long history, been replaced,
possibly even twice. With the setup as I'd gotten it, only using the two that lined up to hold the motor down.
In the above photo, the topmost, and rightmost red-marked holes are the only two that lined up, on the
rear-facing edge of the motor mounting plate. The other two red-marked holes, the lowermost and
leftmost, you can see how far they are off- it's not a slight error, they're
way
off.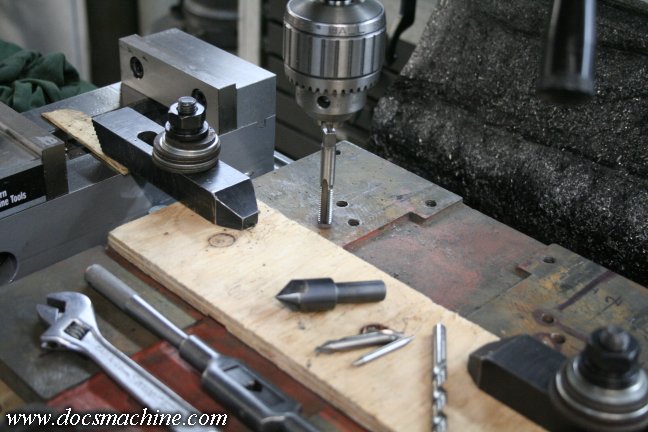 So I carefully marked two new holes, and drilled and tapped them.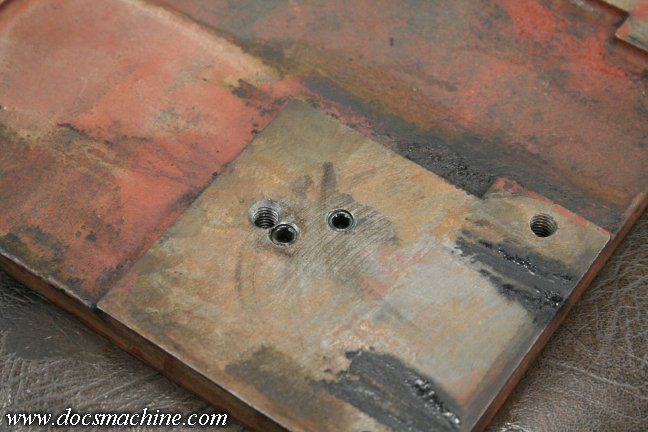 And, to reduce confusion, since it's difficult to access when in place, and that motor is
monstrously
heavy,
I filled all the now-superfluous holes with short setscrews to block them off. That way only the four "good"
holes are accessible.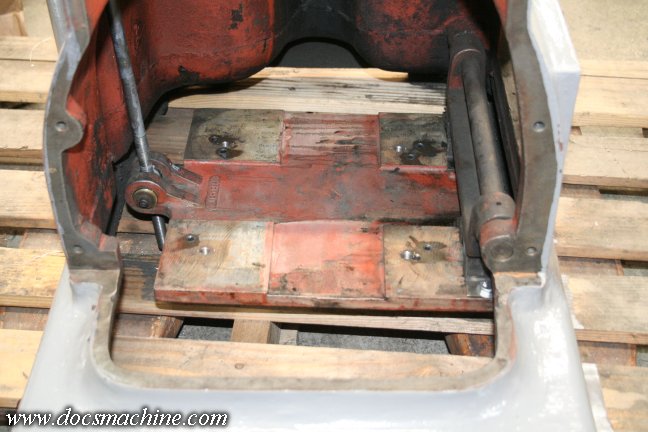 The plate reinstalls like so from the rear, on vibration-dampening rubber mounts...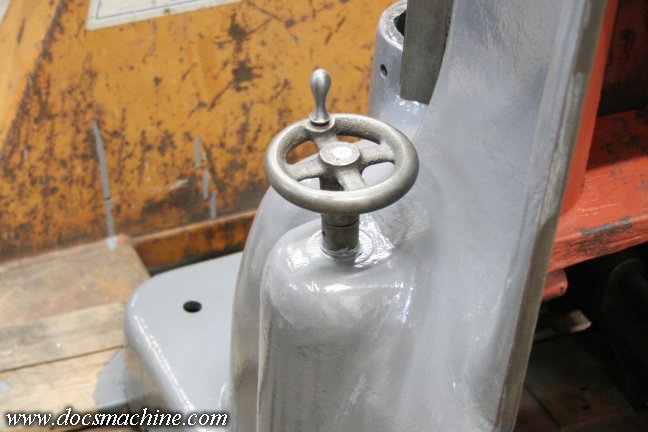 And tensioned using a threaded shaft on this side-mounted handwheel.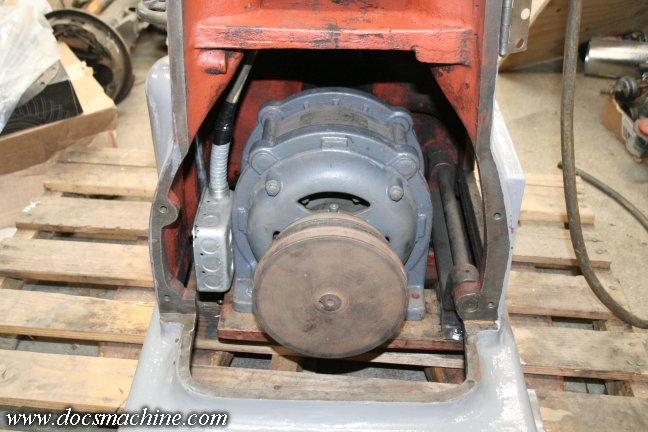 The motor then just slides into place, much like the large stone blocks were simply
slid into place to build the pyramids, and bolted down.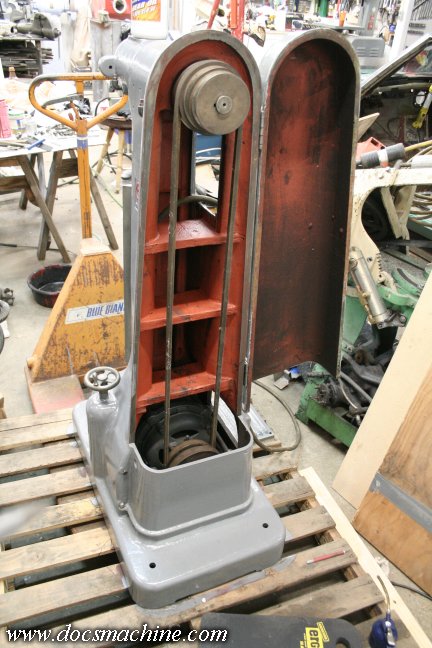 The three-groove pulley is added to the spindle, the lower fixed motor cover
is bolted on, and the rear belt cover door, painted six years ago, finally
reattached on freshly-cleaned hinges.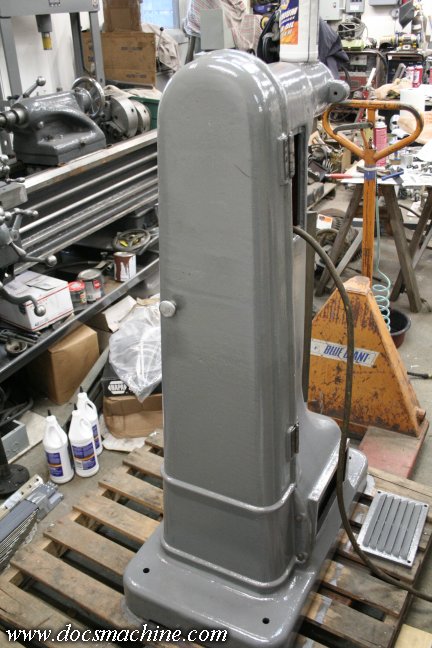 And that buttons up the back half!

All text, photos and graphics Copyright 1998- 2017, Doc's Machine & Airsmith Services. All Rights Reserved.
Information contained in these pages is for reference and entertainment purposes only. Our methods are not always the best,
quickest, safest, or even the correct ones. It's up to you to know how to use your own machines and tools.
Keep your fingers away from the spinny blades o' death and you should be all right.