[
Return to Main Page
] [
Return to Projects Index
] [
Doc's Machine & TWB Store
] [
Contact Us
] [
The Whiteboard Webcomic
]
Nichols Horizontal Milling Machine Rebuild, Part 8: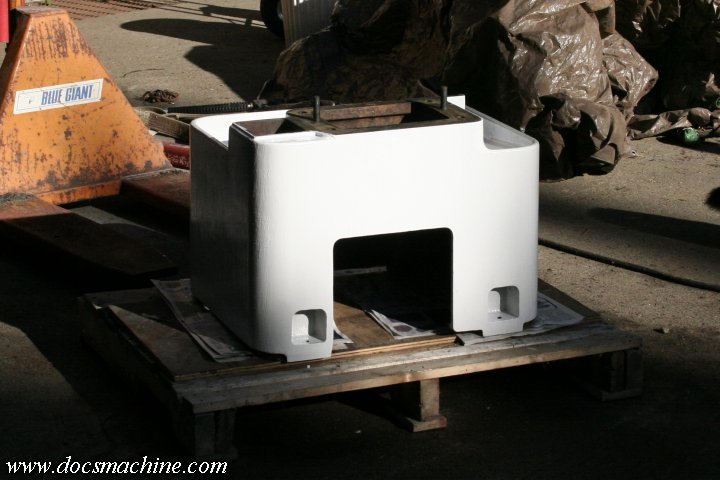 I was initially hoping for a fairly smooth paintjob (unlike some of my later machines)
and rolled on a bright white layer of a fairly thick primer-filler.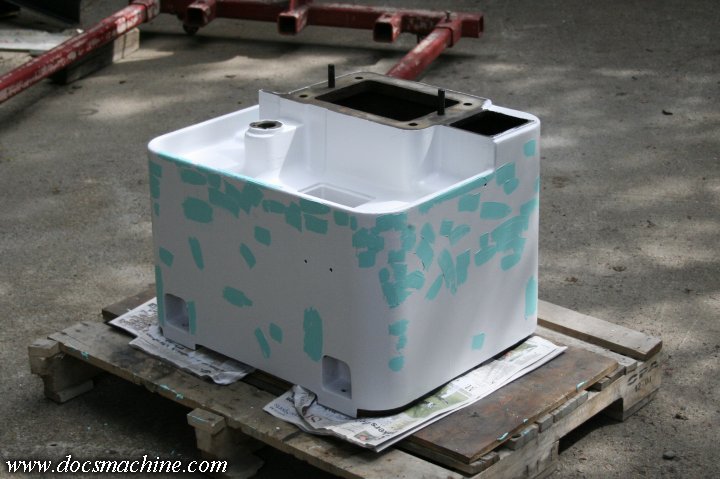 I picked up a small tube of spot putty, and proceeded to fill in some of the small nicks, pinholes and other bits.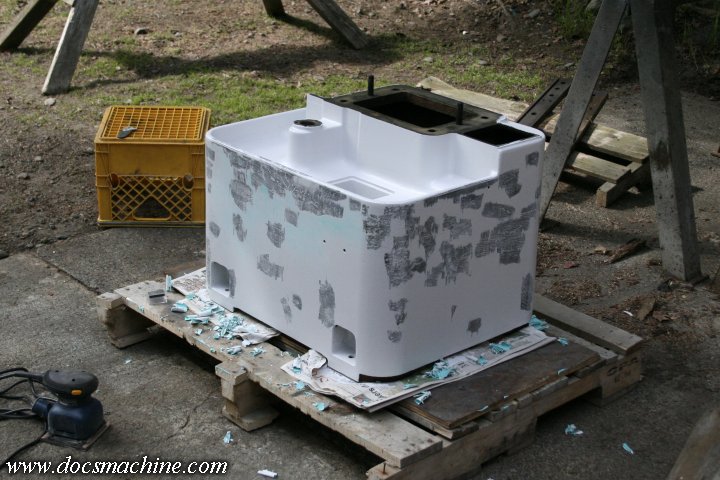 Unfortunately, inexperienced me didn't realize that the lacquer-based spot putty would react badly with the
enamel-based primer, and caused it to soften and lift. I had to scrape it all off, sand it smooth, and apply
more filler. The primer would also gum up the sandpaper in literally seconds.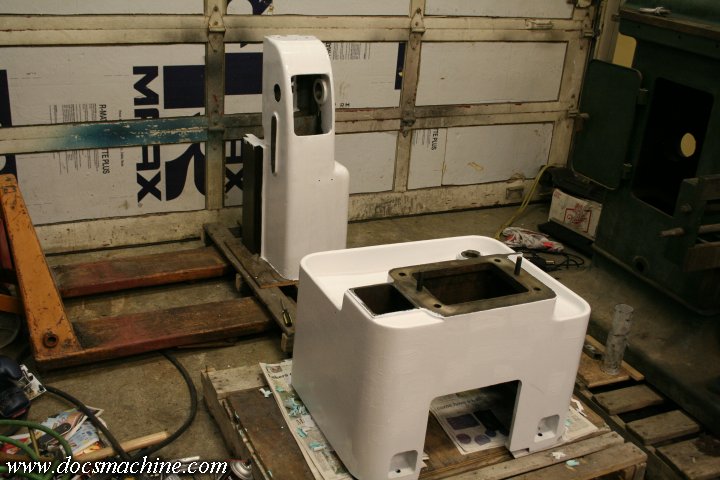 That little headace aside, I was eventually able to get a couple good coats of the
primer-filler on both major pieces, and rolled 'em inside to dry.
I was then able to turn my attention to some of the other parts. The paint came off the belt cover quite easily...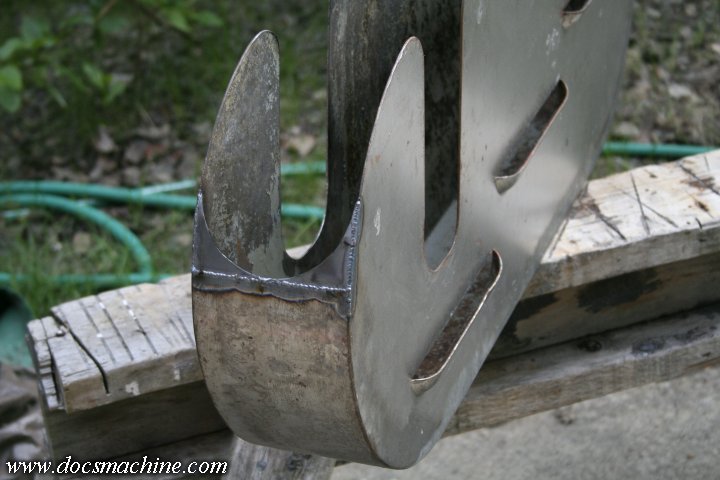 And just for the sake of aesthetics, I decided to add these to curved
corner bits to try and add a little style to the whole arrangement.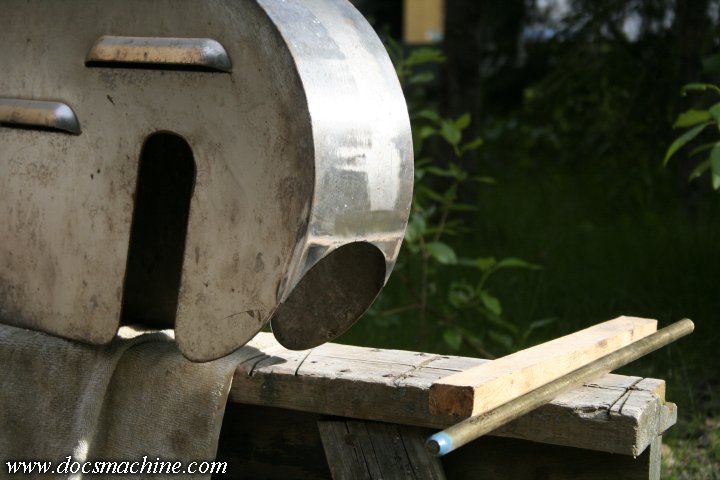 And ground smooth, makes it look a but more purpose-built, in my opinion.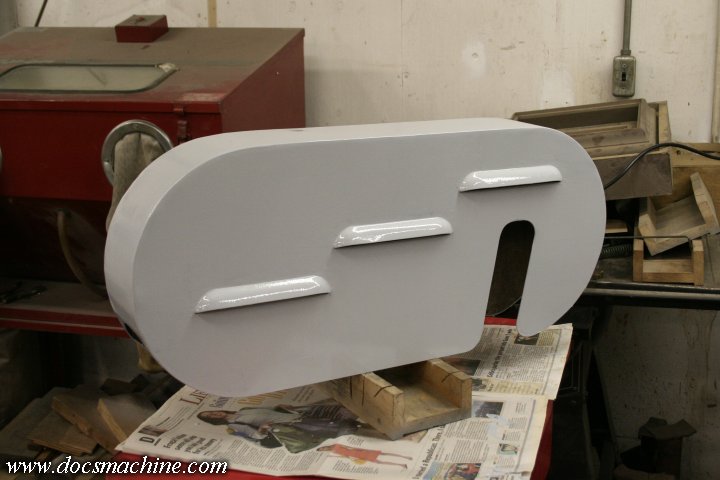 Then primed and painted!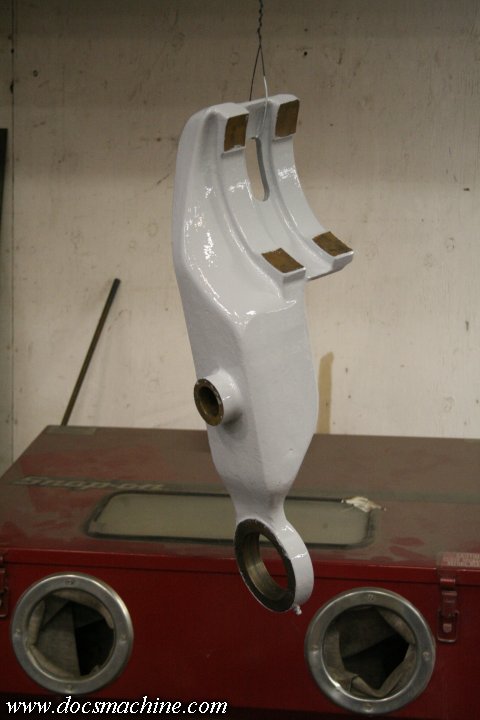 And while I was doing that, I also gave a couple coats to
the now-thoroughly-cleaned motor mounting arm, too.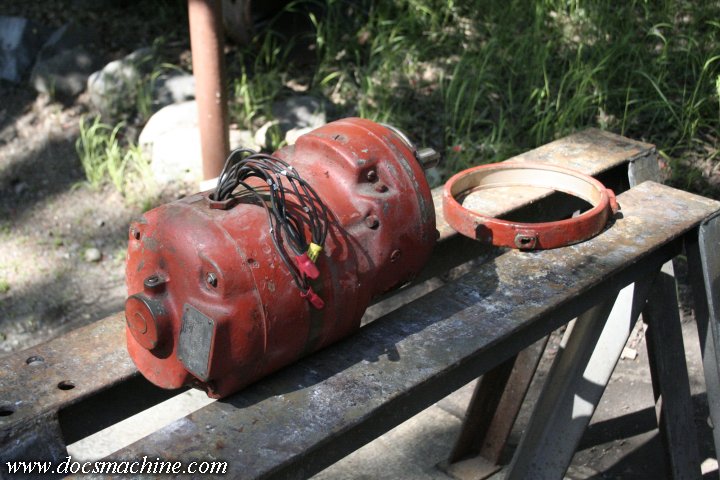 And speaking of the motor...

All text, photos and graphics Copyright 1998- 2020, Doc's Machine & Airsmith Services. All Rights Reserved.
Information contained in these pages is for reference and entertainment purposes only. Our methods are not always the best,
quickest, safest, or even the correct ones. It's up to you to know how to use your own machines and tools.
Keep your fingers away from the spinny blades o' death and you should be all right.