[
Return to Main Page
] [
Return to Projects Index
] [
Doc's Machine & TWB Store
] [
Contact Us
] [
The Whiteboard Webcomic
]
Nichols Horizontal Mill, 2008 Rebuild, Part 9: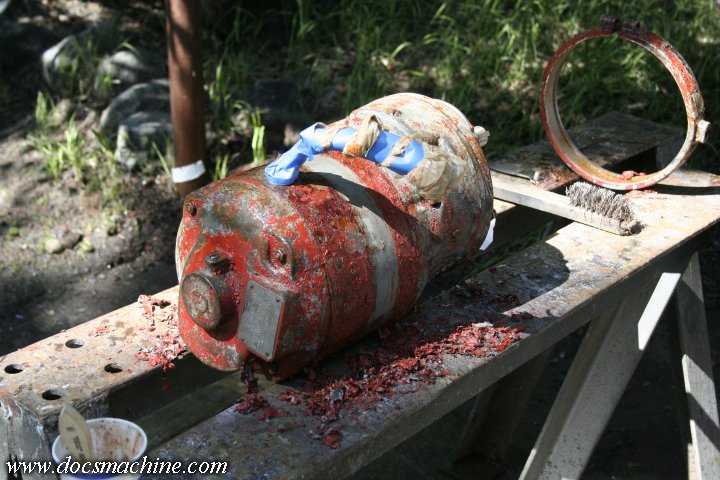 I initially didn't want to pull the motor apart, so I taped up the wires and hit it with the stripper.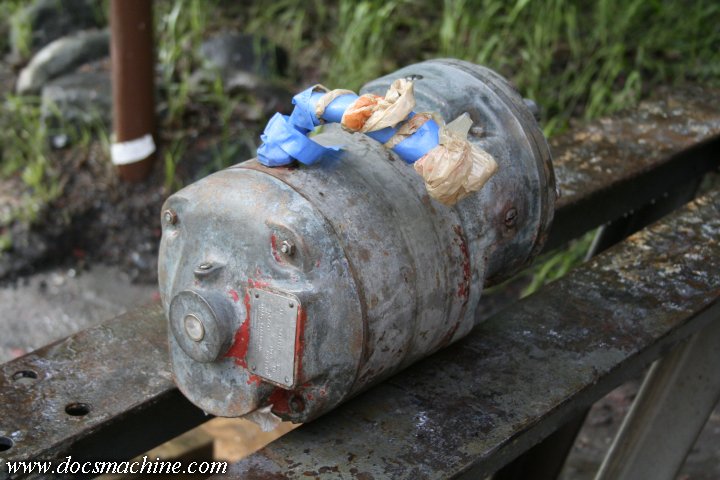 A couple cycles of that, and a little detail scraping, was all it really needed to be ready for paint.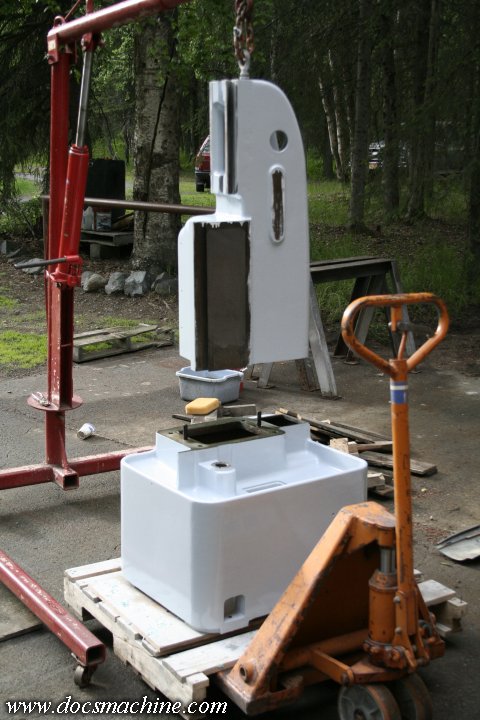 And, at this point, with the paint dry on the base and column,
it was time to bolt the two of them back together again.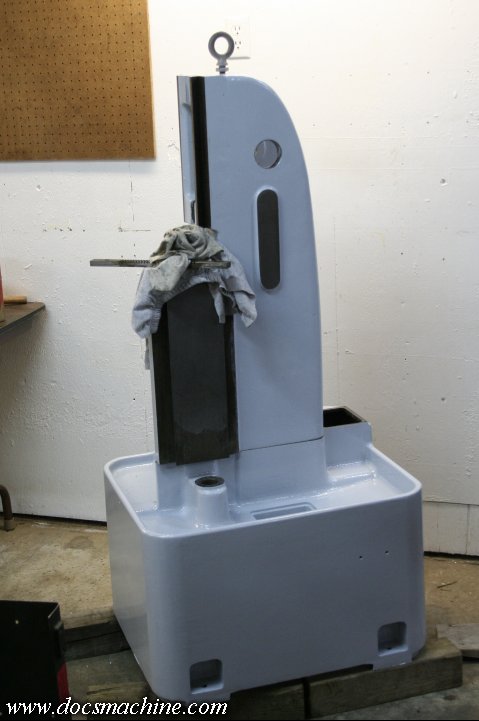 And once assembled, rolled back into the machine room
and put in roughly the location I'd planned for it,
at least at the beginning.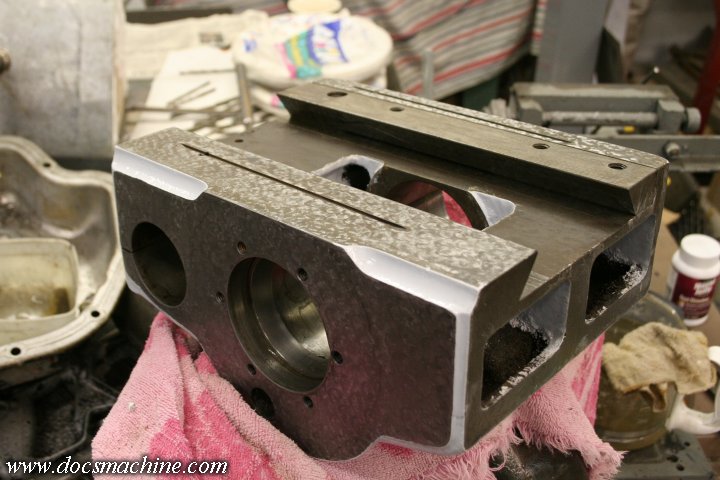 The head casting is fully cleaned, the threaded holes given a good
run with a tap, and then painted.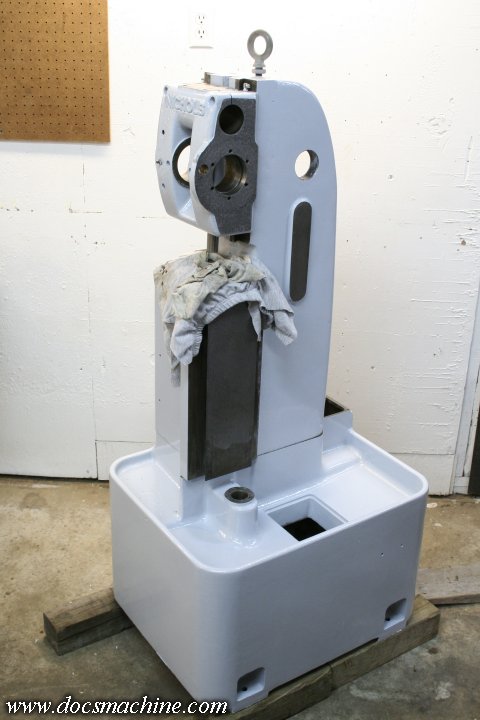 Installation was as simple as sliding it into place with a little oil.
Temporarily supported here with a small piece of pipe.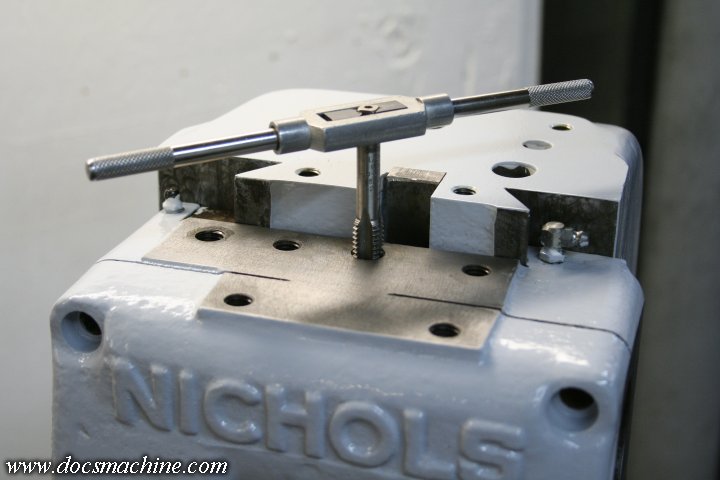 The head had several extra (as in, not factory stock) holes in the casting, likely for one of the
various versions of Nichols' "auto feed'", which was an analog air-over-hydraulic system,
long gone, of course, when I got the machine.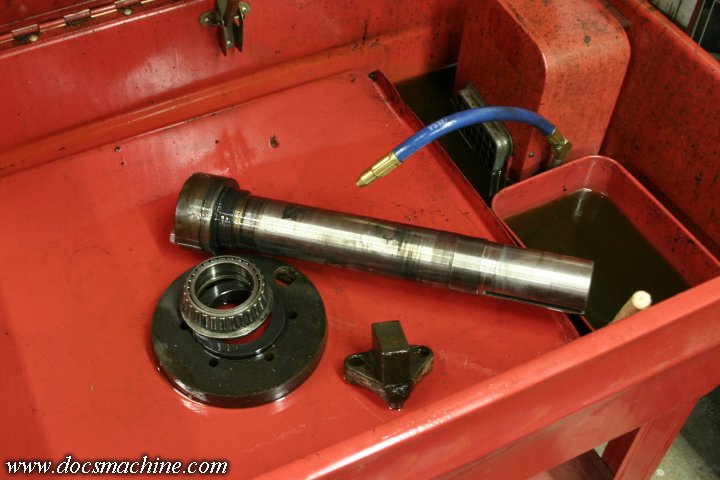 In the meantime, I was cycling some of the other loose parts, like the spindle, through the parts washer
to get the initial grunge off. They'd be re-cleaned with fresh solvent before being installed.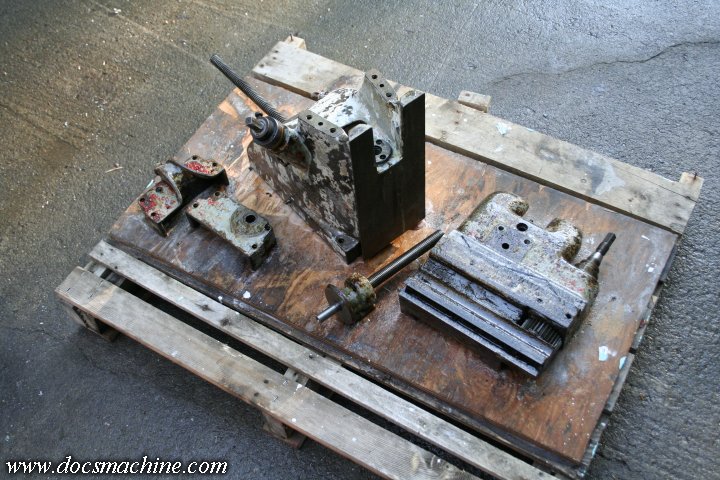 And of course the saddle, knee, table end caps and other parts were also stripped,
degreased, pressure washed and had the threaded holes chased.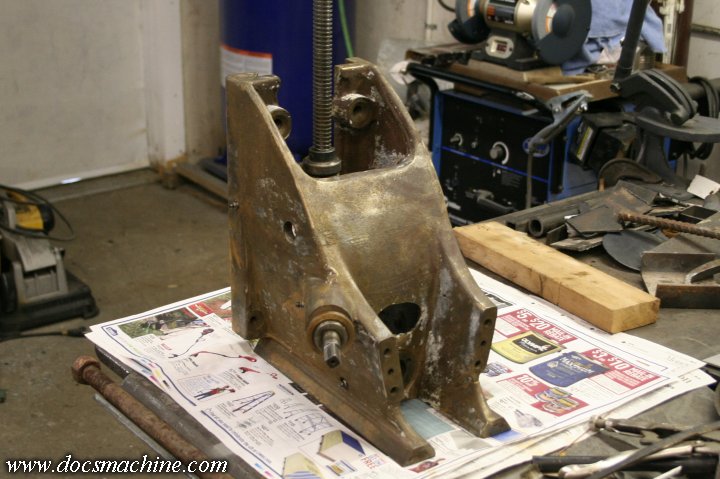 The knee cleaned up nicely, and thankfully, needed no real mechanical repair.

All text, photos and graphics Copyright 1998- 2020, Doc's Machine & Airsmith Services. All Rights Reserved.
Information contained in these pages is for reference and entertainment purposes only. Our methods are not always the best,
quickest, safest, or even the correct ones. It's up to you to know how to use your own machines and tools.
Keep your fingers away from the spinny blades o' death and you should be all right.