[
Return to Main Page
] [
Return to Projects Index
] [
Doc's Machine & TWB Store
] [
Contact Us
] [
The Whiteboard Webcomic
]
Nichols Horizontal Mill, 2008 Rebuild, Part 10: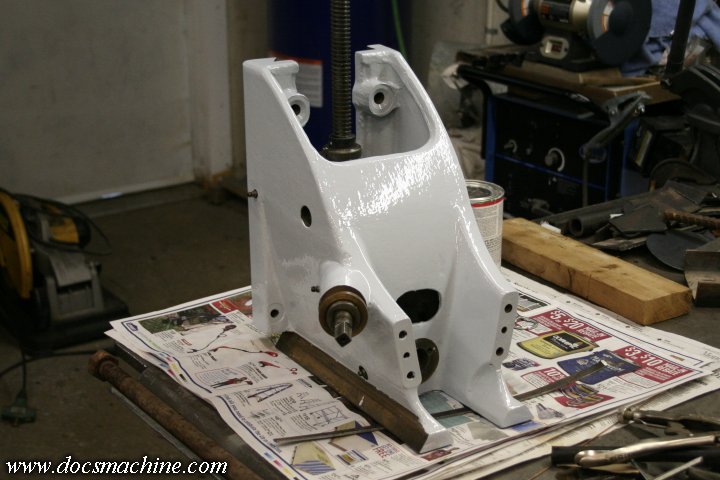 So then it, too, gets a couple coats of fresh paint.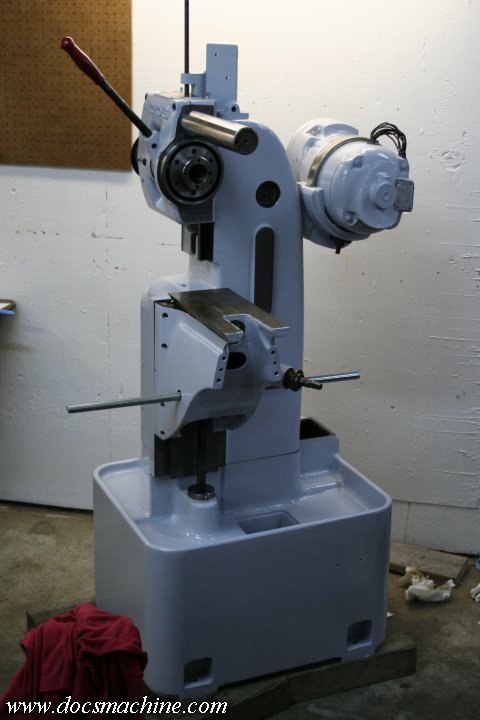 And, with a little help, set back into place, supported for the moment just on the knee screw.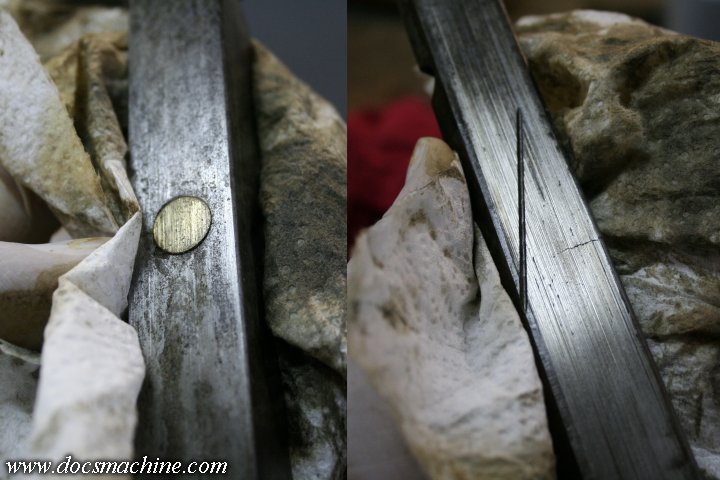 The gib/way bar got cleaned off, and going by advice from others online, inspected- and sure
enough, it was cracked, although not broken. The way lock pushes on this brass disc, and
the bar flexing too much thanks to wear, tends to crack it. I was told the way locks
in general on this machine weren't terribly effective even when new.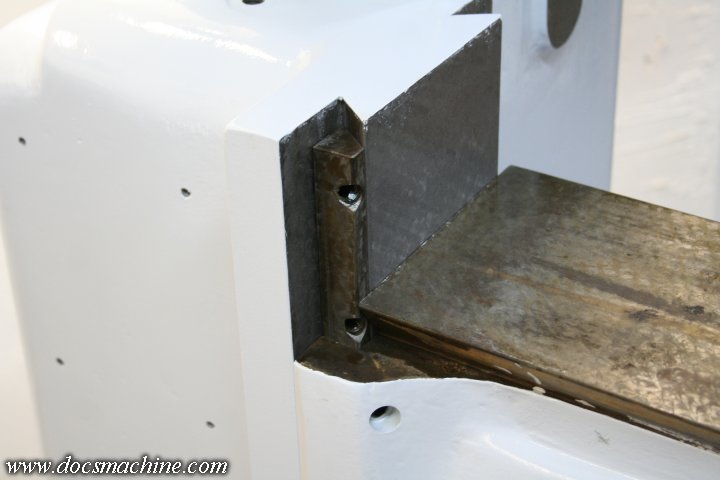 Anyway, cleaned, oiled, slid back into place, and bolted in.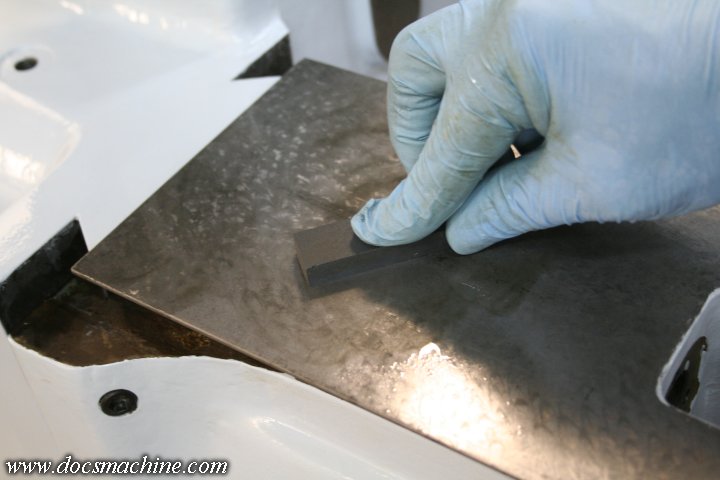 The top surface, where the saddle rides, was still a little rough and rusty, so I hit it with a small
whetstone and a little WD-40 to smooth things up a tad. Thankfuly, overall wear was minimal.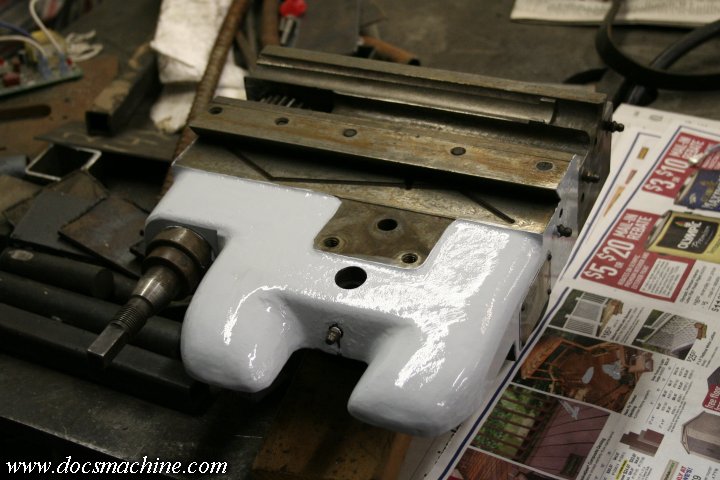 The saddle, too, was cleaned, pressed, Simonized and deodorized, and had been painted as well.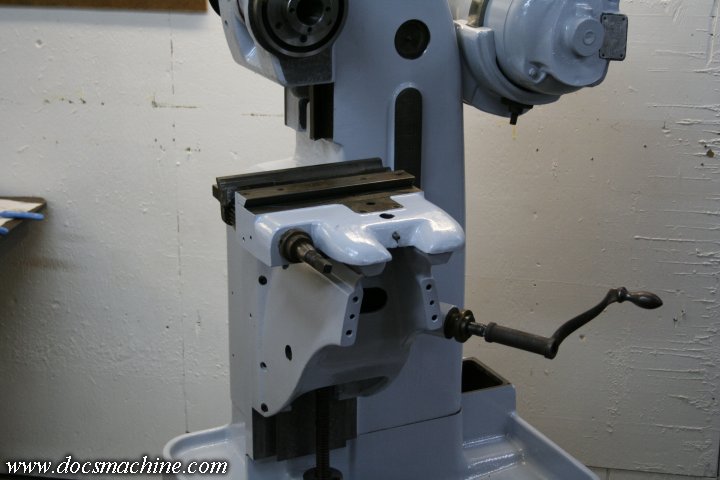 Oiled and slid into place. You know the drill.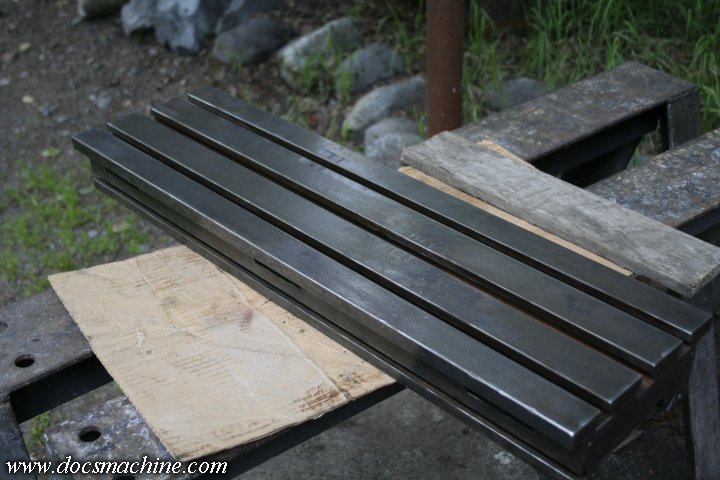 Next up, the table, too, was fully cleaned, the table top lightly stoned, and some of the more
annoying rust spots on the noncritical surfaces sanded and Scotchbrited off.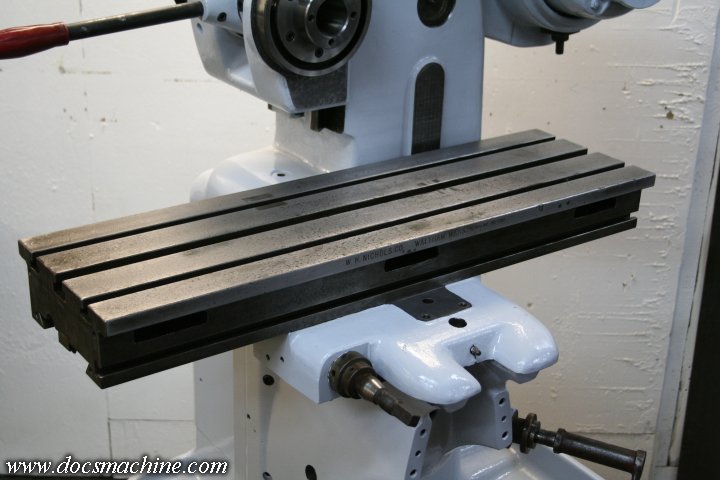 Enlisting the aid of a couple of burly dockworkers, we slid it into place on the saddle.
Thn, the previously-cleaned and now-painted endcaps...

All text, photos and graphics Copyright 1998- 2020, Doc's Machine & Airsmith Services. All Rights Reserved.
Information contained in these pages is for reference and entertainment purposes only. Our methods are not always the best,
quickest, safest, or even the correct ones. It's up to you to know how to use your own machines and tools.
Keep your fingers away from the spinny blades o' death and you should be all right.