[
Return to Main Page
] [
Return to Projects Index
] [
Doc's Machine & TWB Store
] [
Contact Us
] [
The Whiteboard Webcomic
]
Refurbishing a Christensen 40 Ton Hydraulic Shop Press, part 3: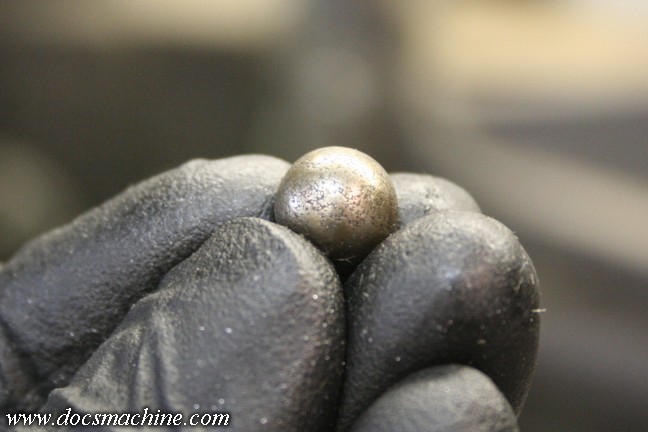 The check balls themselves- there's three- had had a rough life thanks to both
age and the water in the oil, but they're just 1/2" bearing balls, and easy to replace.




After thoroughly cleaning the pump and reservoir, the high pressure pump just needed
it's seal pressed into place, a brass retainer above that, and a snap ring to hold it all together.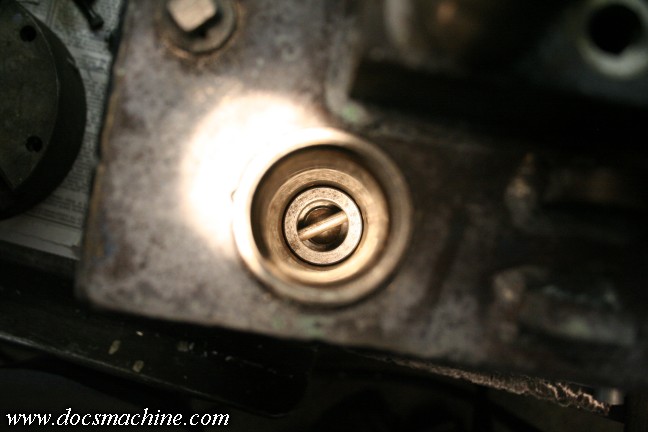 On the low pressure side, we can see how the big check ball and it's cage are
situated at the bottom of the pump shaft. The cage, again, keeps the check ball from
rattling around too much, as the swept volume of the pump is pretty significant.




The newly cleaned and recalibrated gauge is reinstalled, the small check balls and well plugs
are in place, and the pressure relief have handle has been cleaned and repainted in Safety Red.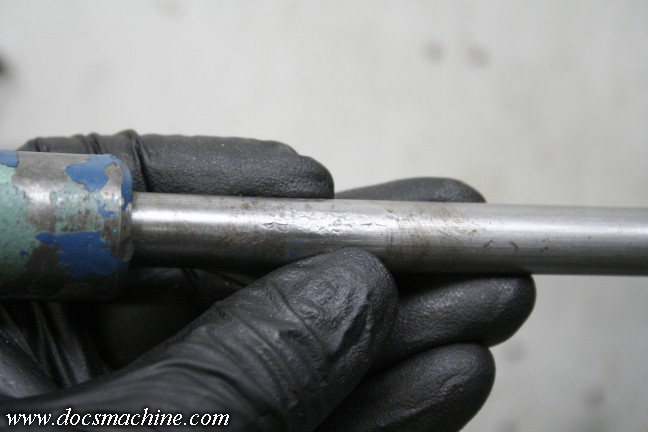 Now for the tricky bits: The high pressure piston had probably been bent at some point in its life,
and had then been badly straightened. It needs to be a very tight fit to the bore of the HP pump well,
but this one was dented, gouged, and covered in vise marks.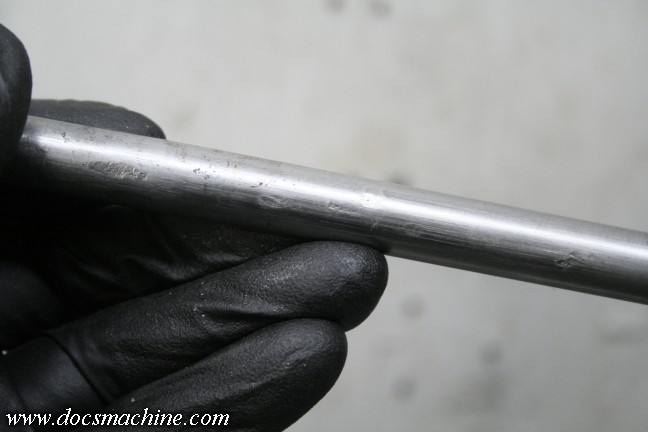 Some effort had been made to file them smooth, but the resulting dents
would then cause leaks at the seal- there's several thousand PSI in there
when it's under a good load.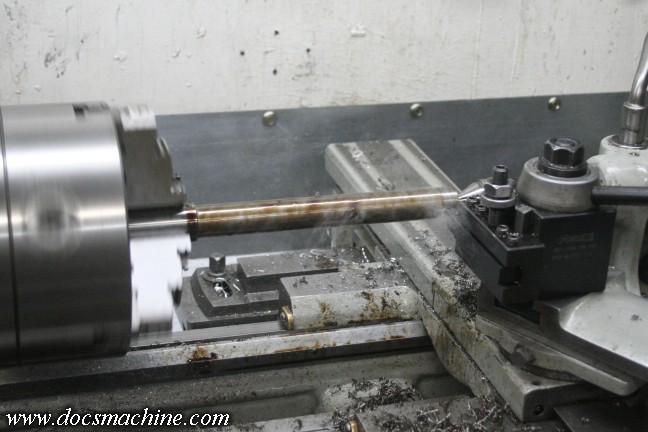 So, rather than attempt some kind of repair, I decided to make a replacement.
Starting from 1" round 4140, it was a simple matter to turn it to size...




Polish smooth...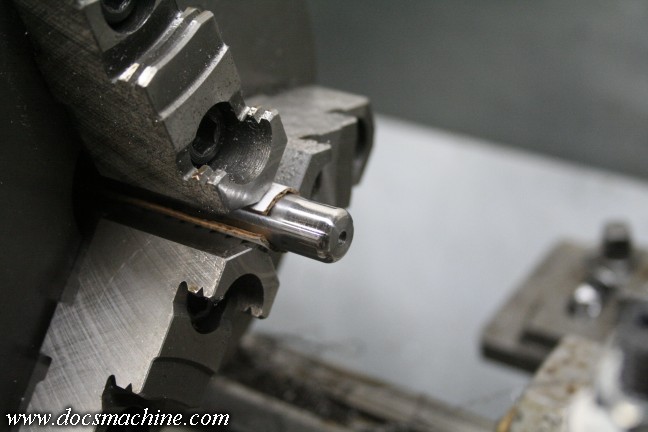 And just lightly round the end to match the original.
Note the pads of cardboard to protect the finish.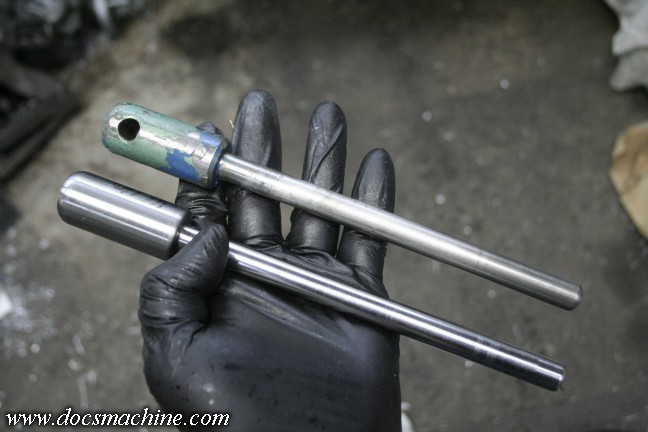 After that, it was a matter of rounding the top end, drilling for the linkage, and dropping into place.




All text, photos and graphics Copyright 1998- 2017, Doc's Machine & Airsmith Services. All Rights Reserved.
Information contained in these pages is for reference and entertainment purposes only. Our methods are not always the best,
quickest, safest, or even the correct ones. It's up to you to know how to use your own machines and tools.
Keep your fingers away from the spinny blades o' death and you should be all right.