[
Return to Main Page
] [
Return to Projects Index
] [
Doc's Machine & TWB Store
] [
Contact Us
] [
The Whiteboard Webcomic
]
Tuning Up and Tweaking a 1956 Sheldon EXL-56 Lathe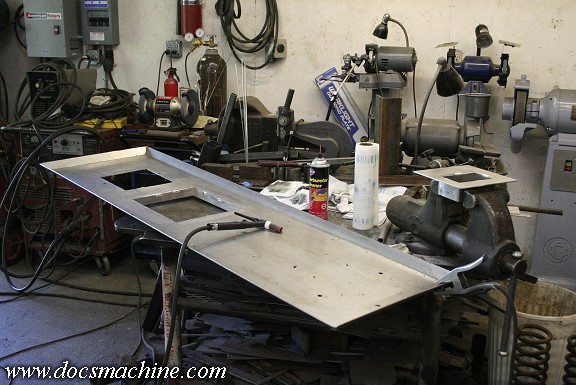 Moving over to the drip tray, the two main mods, which, apparently I didn't get any decent photos of,
are the "wall" around the belt through-hole (you can see the "boxed" section getting welded in the vise)
and a "chip hole" directly under the chuck area, so chips and debris can fall right into a pan hung
under it, for easy cleaning and disposal.
But one other trick I'd always wanted to do was round the tray corners, partly
for appearance, and partly so I wouldn't jab myself on them anymore.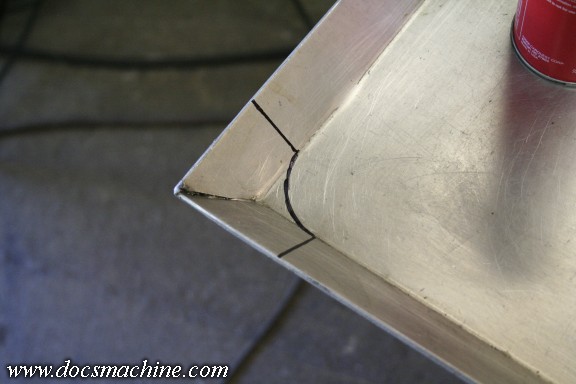 The original corner. Cut lines are based off the nearest handy round thing
(a can of carb cleaner) and marked out with a Sharpie.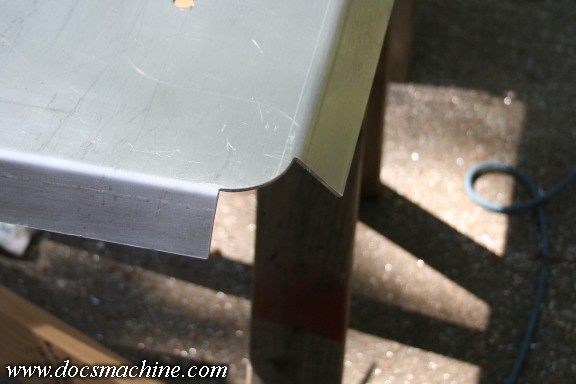 Cut out with a jigsaw and cleaned up with a file...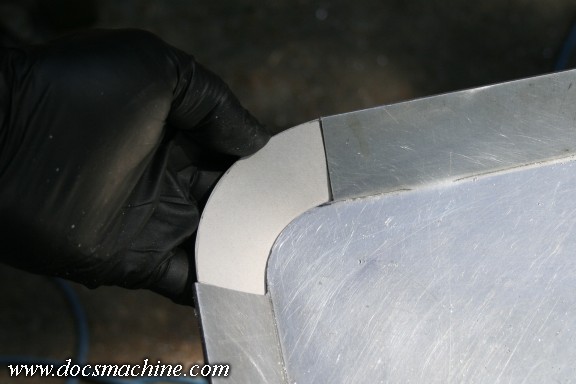 Quick cardboard template...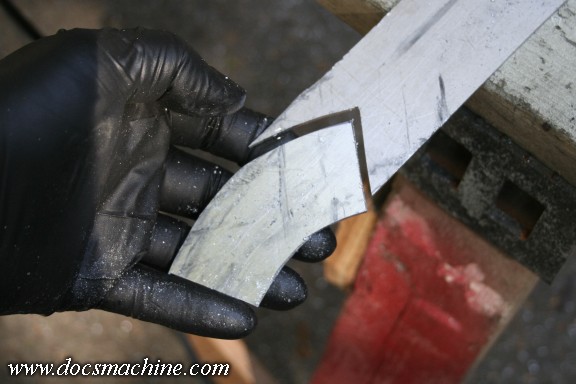 Transferred to a chunk of scrap and also cut with the jigsaw...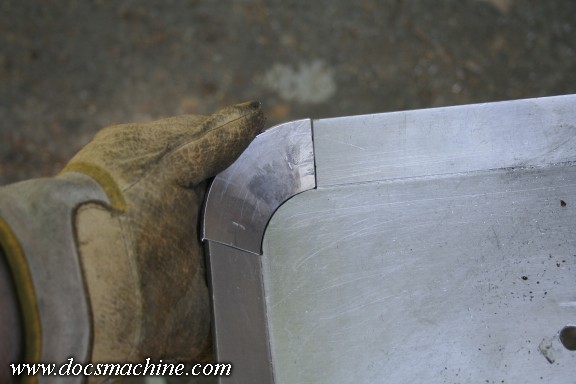 Whanged into a reasonable approximation of the correct shape over the anvil...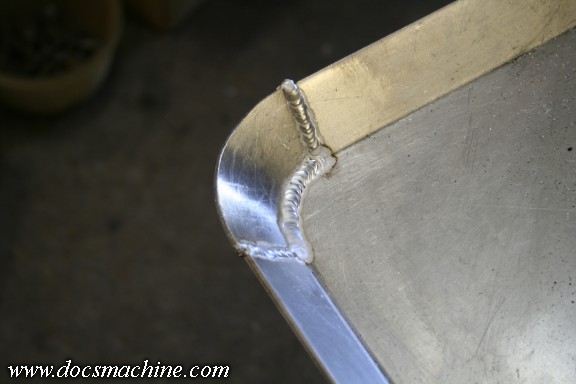 TIG welded into place...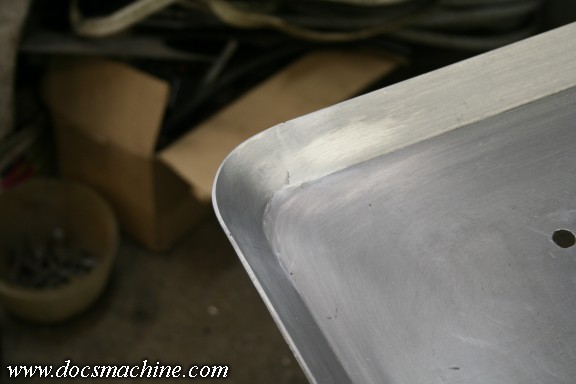 And ground down, filed smooth and sanded. It's actually rather amazing the difference it makes-
subtle, but definitely better looking.

All text, photos and graphics Copyright 1998- 2017, Doc's Machine & Airsmith Services. All Rights Reserved.
Information contained in these pages is for reference and entertainment purposes only. Our methods are not always the best,
quickest, safest, or even the correct ones. It's up to you to know how to use your own machines and tools.
Keep your fingers away from the spinny blades o' death and you should be all right.