[
Return to Main Page
] [
Return to Projects Index
] [
Doc's Machine & TWB Store
] [
Contact Us
] [
The Whiteboard Webcomic
]
Saving a 1943 Springfield Engine Lathe, Part 7: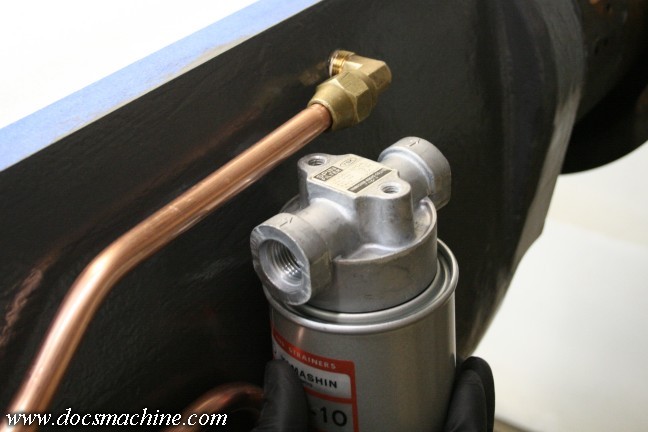 The new tubing was in, but I'd wanted to add a filter. The stock plumbing, I'm told, has a coarse filter
(basically just a strainer) but I wanted to add a little more protection. Might be overkill, but she's 70
years old- I'd like to see it last another 70 years. I picked up a simple inline filter mount off of eBay for
about $40. It's designed for hydraulic oil, and takes a reasonably common filter element. (Not that
I think it'll need to be changed frequently, but still...) So I figured I'd have the filter in the last section
before entering the head and spray manifolds, on the back of the head where it's out of the way.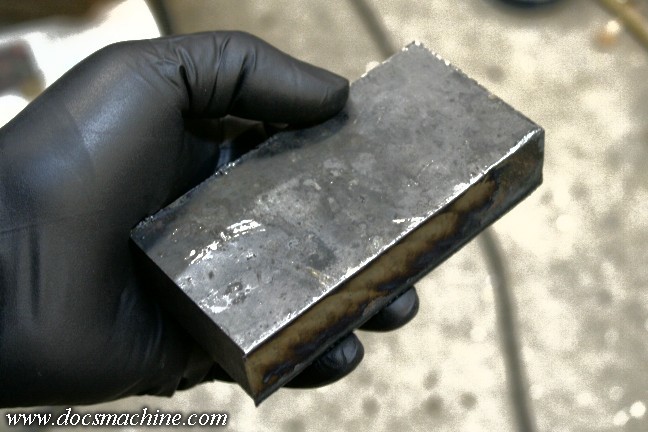 Now, I could have just used a standard black-iron nipple and elbow, but I wanted a one-piece elbow,
so I decided to make one. How hard could it be? :)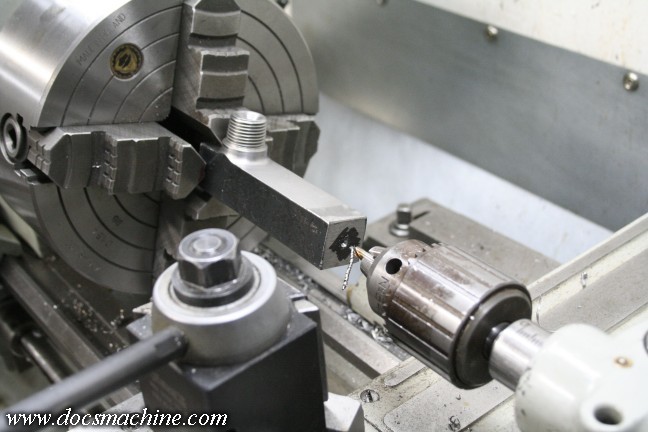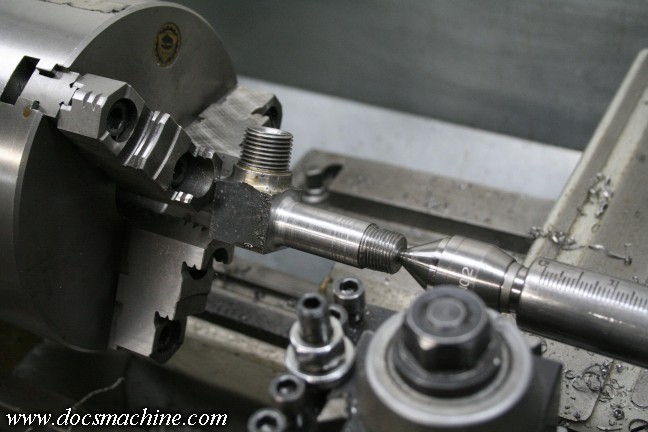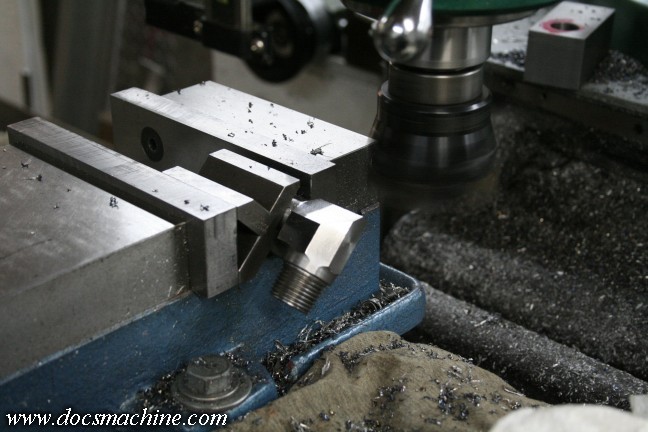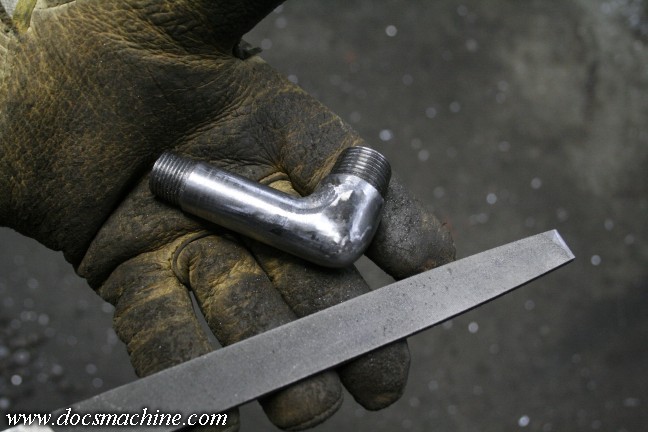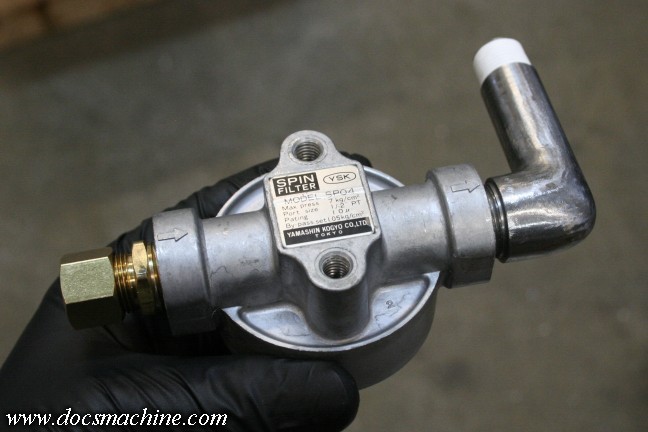 See? Hardly any effort at all. :)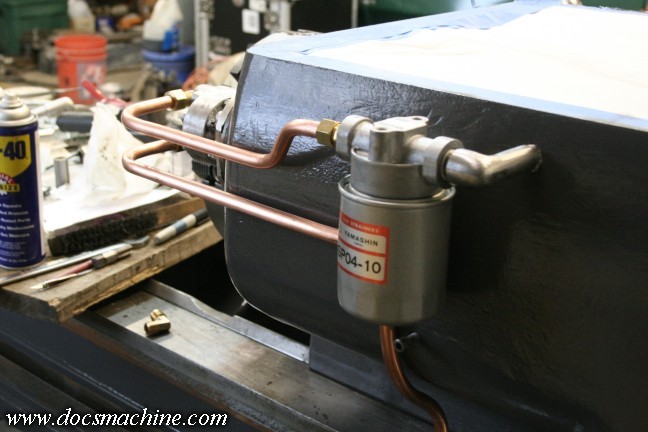 I've been considering putting a small, low-pressure gauge on the filter housing- the
headstock has the usual sight glass (rather than showing level, it shows oil cascading
down the glass when it's running) but a gauge might be a neat little backup.

All text, photos and graphics Copyright 1998- 2017, Doc's Machine & Airsmith Services. All Rights Reserved.
Information contained in these pages is for reference and entertainment purposes only. Our methods are not always the best,
quickest, safest, or even the correct ones. It's up to you to know how to use your own machines and tools.
Keep your fingers away from the spinny blades o' death and you should be all right.