[
Return to Main Page
] [
Return to Projects Index
] [
Doc's Machine & TWB Store
] [
Contact Us
] [
The Whiteboard Webcomic
]
Saving a 1943 Springfield Engine Lathe, Part 21: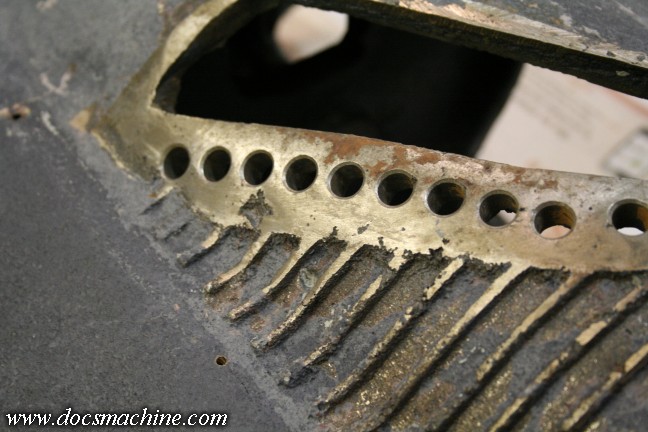 Moving back to the Quick-change gearbox, again I chemically stripped and pressure washed the
now-empty main casting. Once all the paint and filler was gone, I was surprised to see how rough
it was, mostly through the fine cast-in details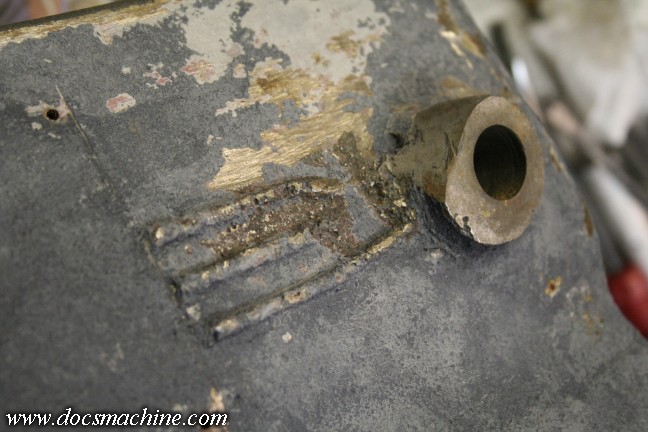 They'd "built up" some of the features with a filler, which got stripped off along with the paint.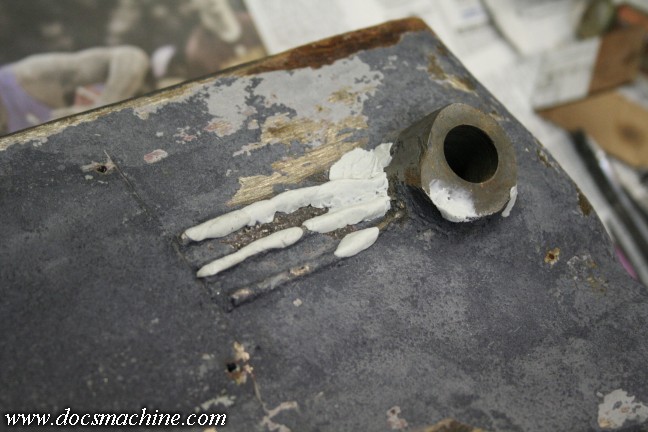 While I didn't worry too much about smoothing up the big castings, I figured I'd tweak the smaller features like
those here to spiff things up a bit. I filled in the various voids and lines with a 2-part moldable epoxy putty
that stays workable for about half an hour.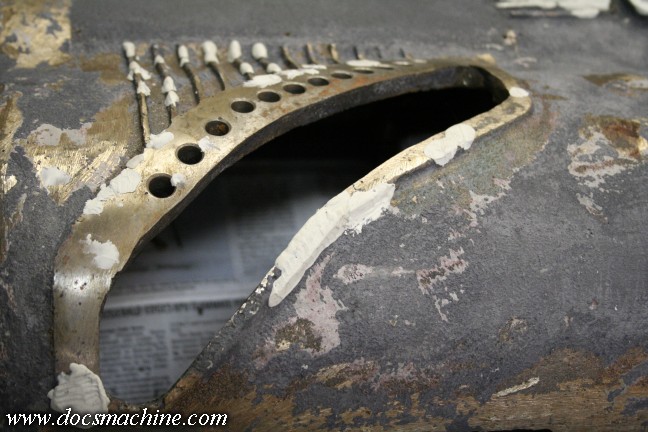 I'd have preferred to keep the machined areas bare, but the casting was just too pitted.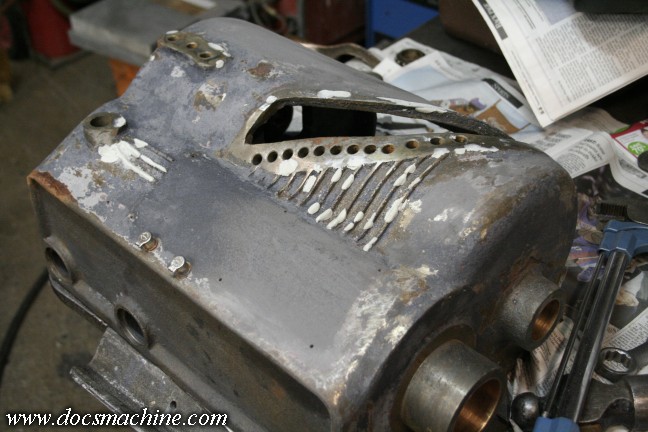 The putty worked nicely, filling in most of the major flaws.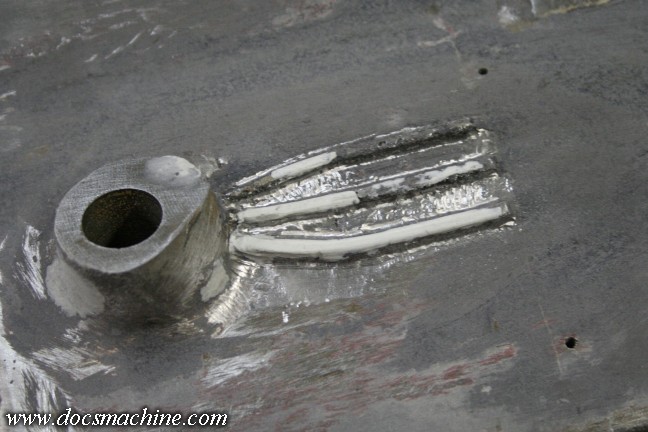 After it cured, it was easy enough to work into shape with a Dremel and a few small stones and sanding drums.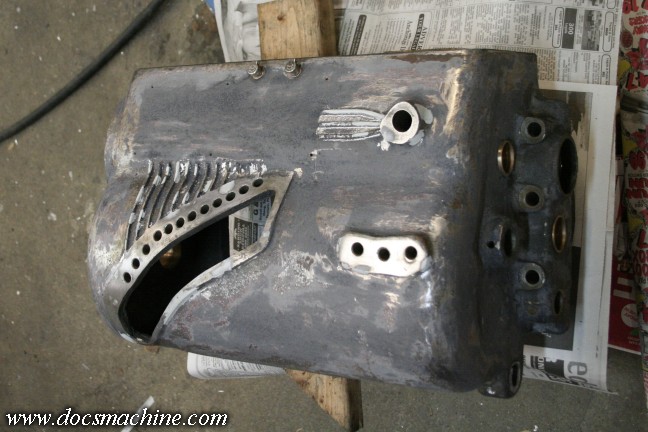 Then I gave the whole thing a once-over with some 320 grit sandpaper...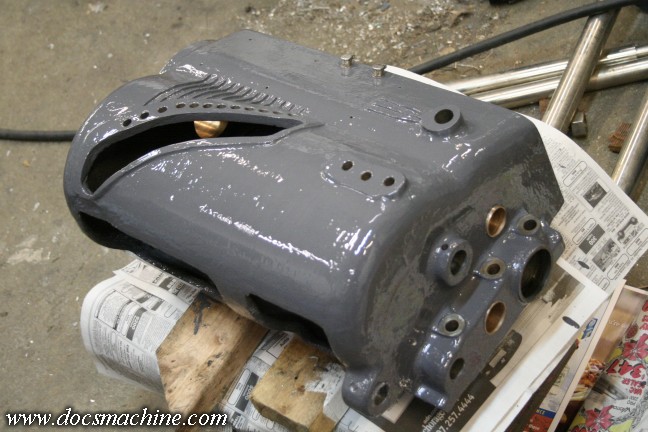 And then two coats of paint.
Then, in lieu of the bare machined surfaces, I painted the various features with the same lighter grey shade
I'd been using on the levers and other controls. And once it was all dry, I mounted it, still empty,
to keep it out of the way until I could install the geartrain.

All text, photos and graphics Copyright 1998- 2018, Doc's Machine & Airsmith Services. All Rights Reserved.
Information contained in these pages is for reference and entertainment purposes only. Our methods are not always the best,
quickest, safest, or even the correct ones. It's up to you to know how to use your own machines and tools.
Keep your fingers away from the spinny blades o' death and you should be all right.