[
Return to Main Page
] [
Return to Projects Index
] [
Doc's Machine & TWB Store
] [
Contact Us
] [
The Whiteboard Webcomic
]
Warner & Swasey All Geared Head Turret Lathe, Part 5: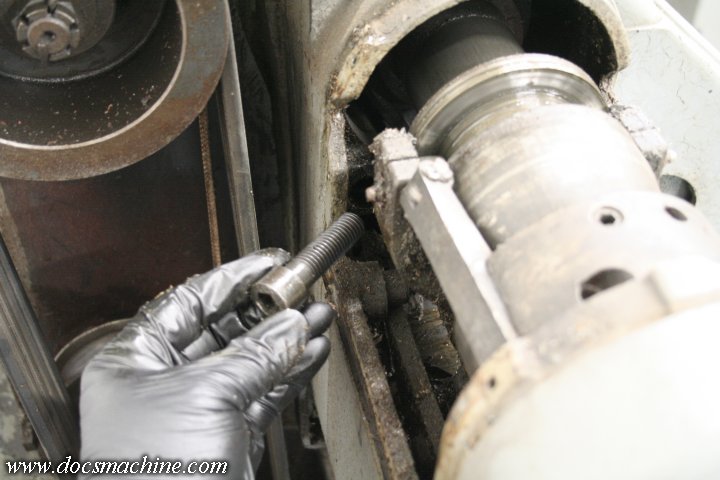 The entire assembly is held on by four 5/8" allen bolts, and in three different lnegths.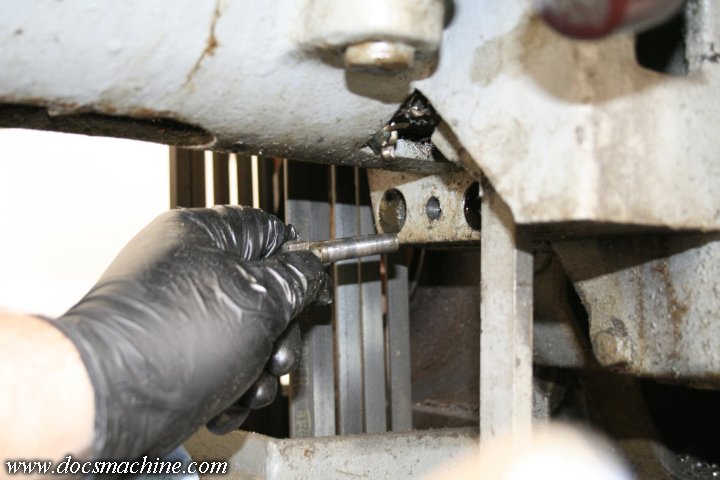 As well as aligned by two rather stout taper pins, one at the top and one at the bottom.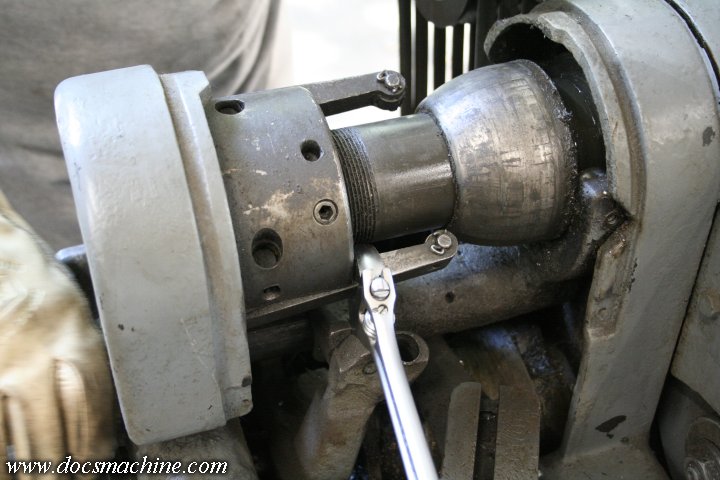 The fork can't come off the closer actuating cone, and the cone itself can't come off because the closer
mechanism is screwed to the spindle, so of course it has to be unscrewed. There's two locking
setscrews to hold it, each with a little brass pad to protect the spindle threads.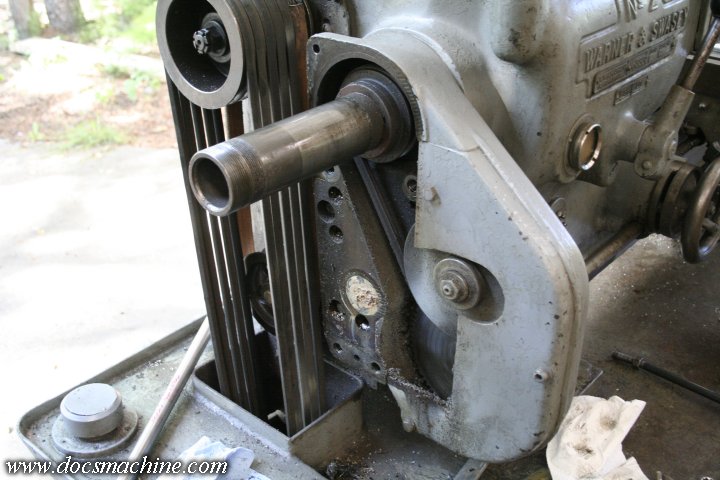 After that, with help, a friend and I were able to list that three-thousand-pound
assembly off the machine and get it moved over to the workbench.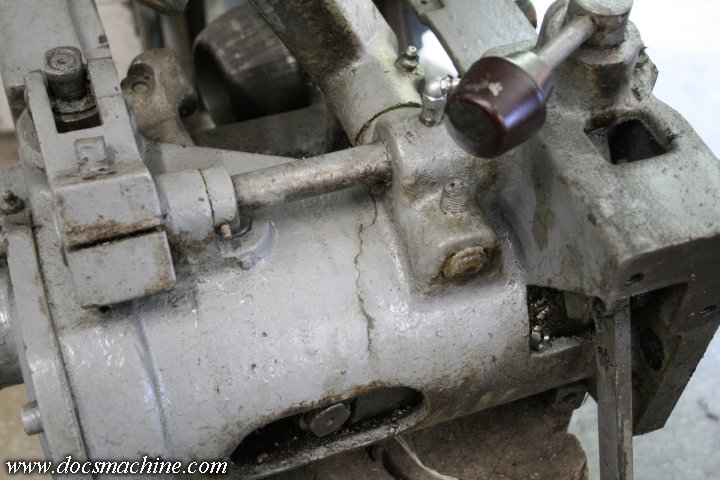 And, of course, once on the workbench, we immediately noticed the main casting as cracked, and badly.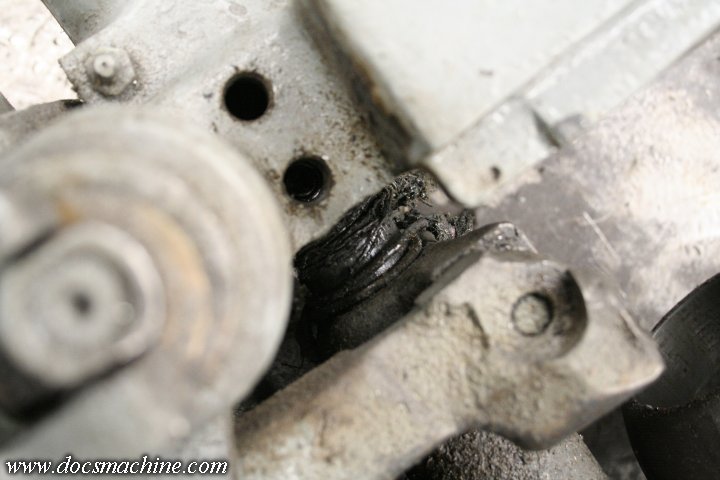 Also, on the closer yoke bar, there were these things I initially thought where bits of swarf wrapped
around the rod (even though it doesn't rotate) but it turns out those were lengths of wire,
deliberately wrapped around and twisted in place. I have no idea why.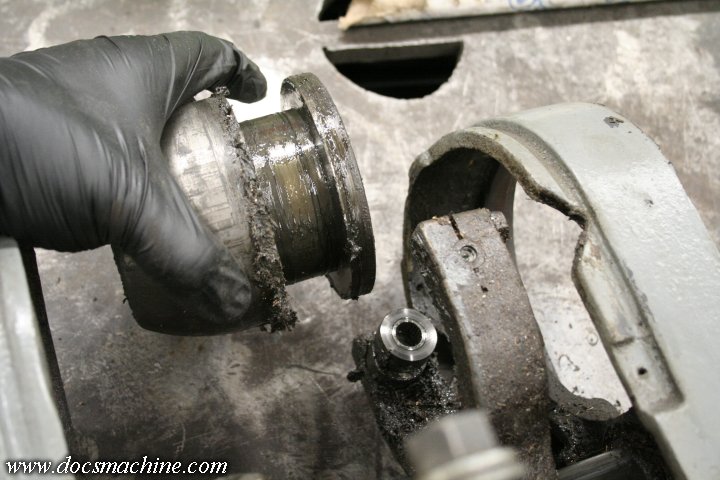 Anyway, once free of the spindle, the cone could slip out of the yoke.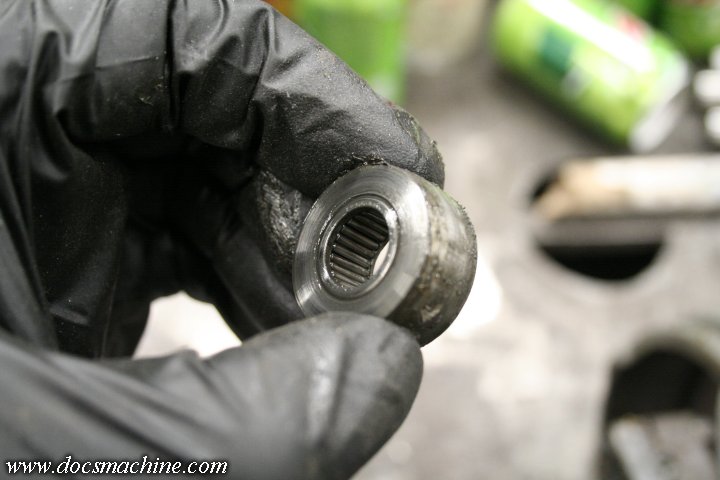 It's interesting to note that the rollers that actuate the cone, have actual needle bearings.
W&S made this thing to last.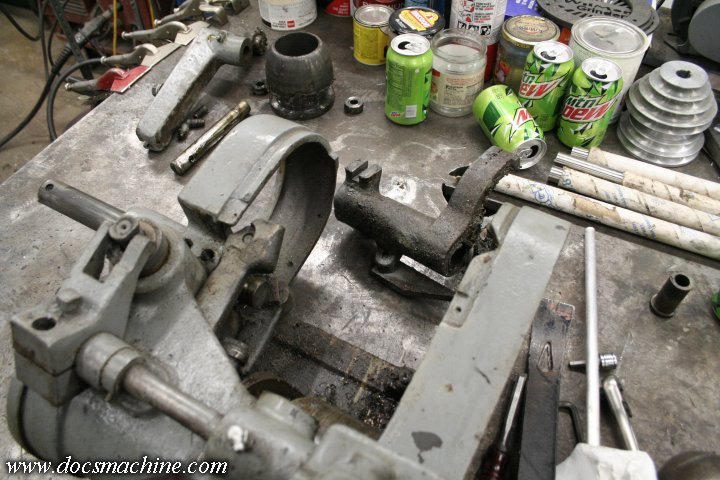 After that, the rod could be loosened and slipped out, freeing up the yoke.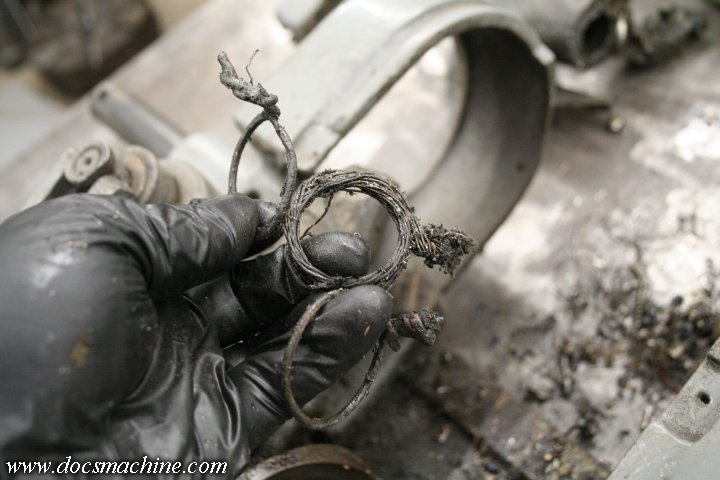 As well as those odd bits of wire. As you can see, they were deliberately put there.
A bumper of some kind? A travel stop? I have no bloody idea.

All text, photos and graphics Copyright 1998- 2020, Doc's Machine & Airsmith Services. All Rights Reserved.
Information contained in these pages is for reference and entertainment purposes only. Our methods are not always the best,
quickest, safest, or even the correct ones. It's up to you to know how to use your own machines and tools.
Keep your fingers away from the spinny blades o' death and you should be all right.