[
Return to Main Page
] [
Return to Projects Index
] [
Doc's Machine & TWB Store
] [
Contact Us
] [
The Whiteboard Webcomic
]
Converting a Logan 11" x 32" Lathe over to full CNC, Part 5: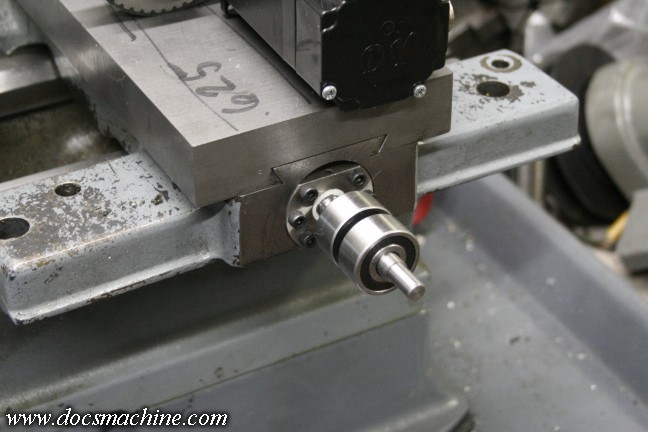 With the cross slide ballscrew mounted and the stepper wired, it was time to mount it to the slide.
There's several ways to do it, and after a bit of pondering, I decided on a setup that, while a bit crude,
would be fairly easy, functional and strong. I started with a pair of double-row angular-contact bearings.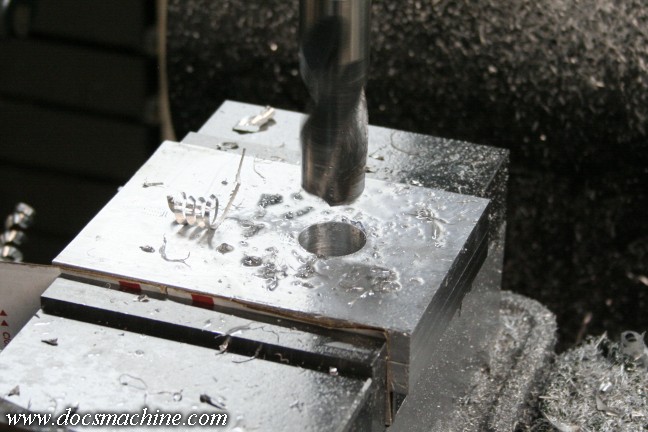 I whipped up two quick plates out of 4" x 1/2" aluminum flat stock, then located,
drilled and bored a mounting hole through both of them.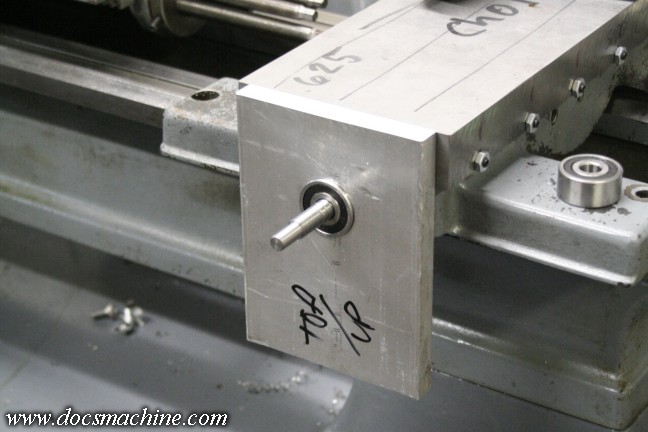 The bearings were finger-press fits, with just a 0.0005" clearance, with the tops
of the plates just level with the top of the slide.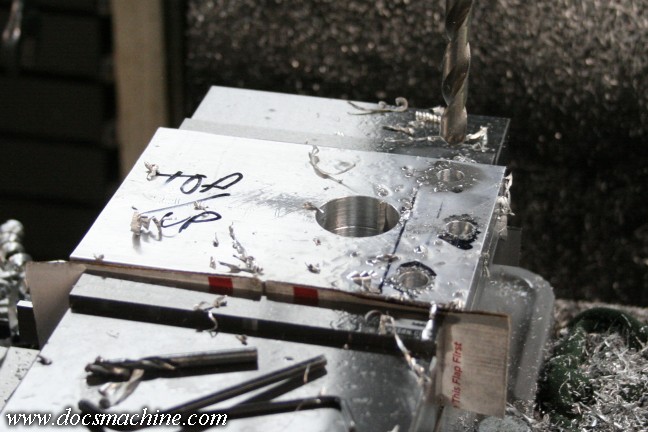 After determining where would be the best place, I drilled three slightly-oversize mounting holes
through the two plates, for 3/8" bolts.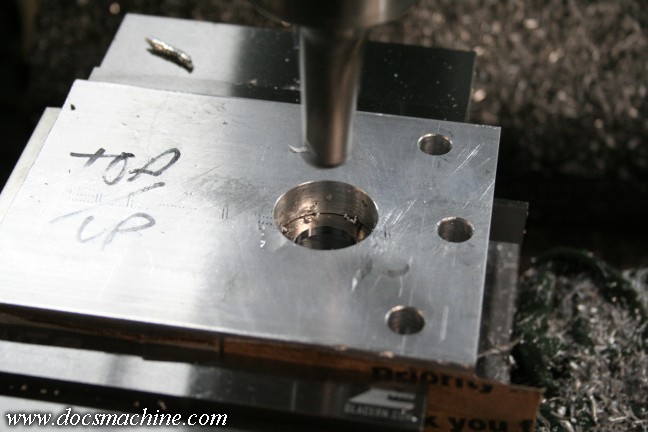 I then made a thin 10-ga aluminum "thrust plate" to go between the two main plates.
I could have bored a stepped hole in one plate, or even bored a stepped hole in a single, thick plate,
but this was all kind of designed on the fly- and I fully expect this to be in effect a prototype,
and will likely be extensively changed later.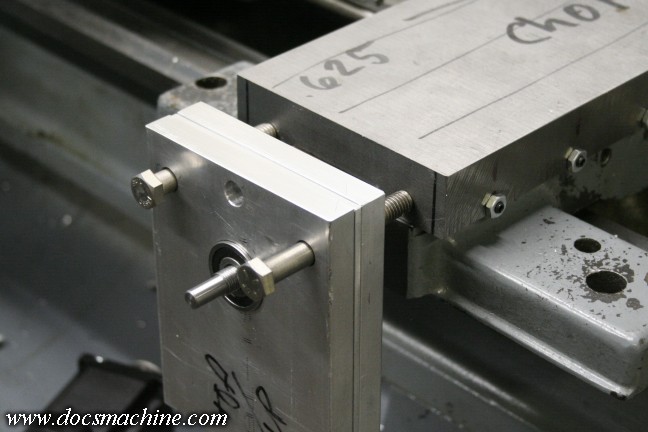 With the three plates on place, I was able to carefully locate the holes for the mounting screws.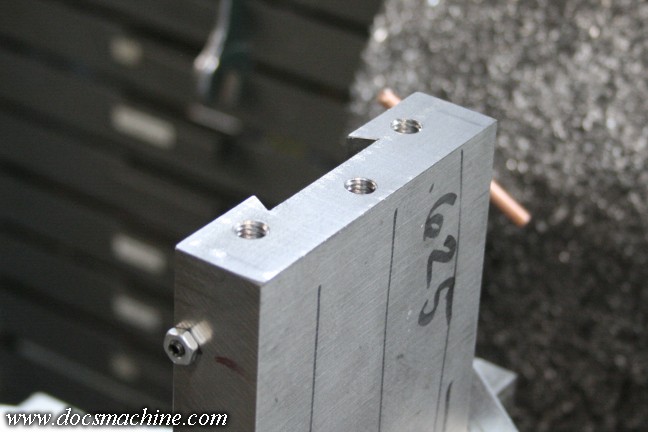 Then, carefully drilled and tapped in the slide.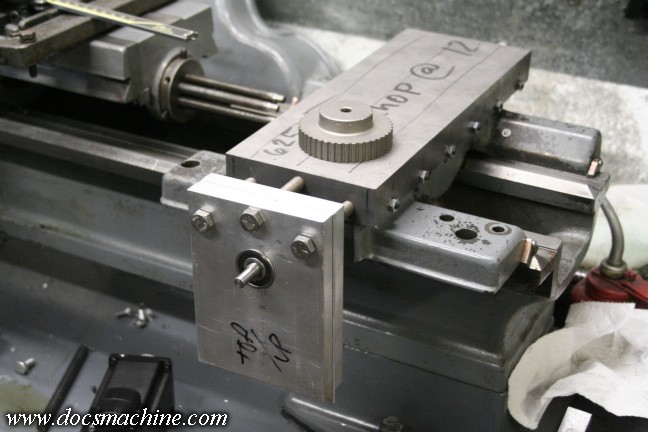 And (sort of) mounted, with temporary screws.

All text, photos and graphics Copyright 1998- 2016, Doc's Machine & Airsmith Services. All Rights Reserved.
Information contained in these pages is for reference and entertainment purposes only. Our methods are not always the best,
quickest, safest, or even the correct ones. It's up to you to know how to use your own machines and tools.
Keep your fingers away from the spinny blades o' death and you should be all right.