[
Return to Main Page
] [
Return to Projects Index
] [
Doc's Machine & TWB Store
] [
Contact Us
] [
The Whiteboard Webcomic
]
Converting a Logan 11" x 32" Lathe over to full CNC, Part 7: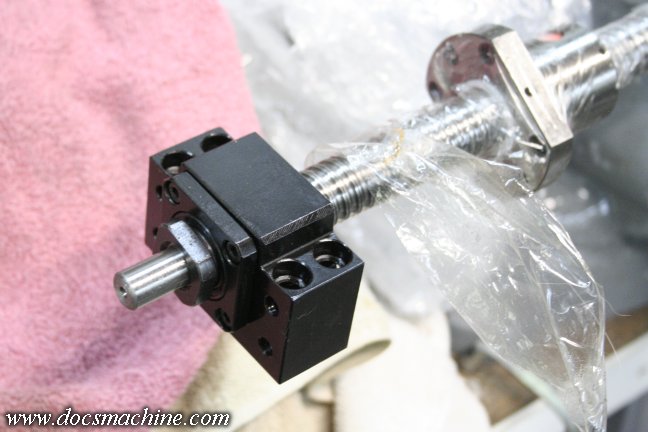 In contrast to the 12mm ballscrews, the 20mm screw for the Z axis came with premade end supports with
bearings and seals. I'm not thrilled that the locknut uses a grub screw, which tends to damage the threads,
so I'll shortly be replacing that with another clamping nut.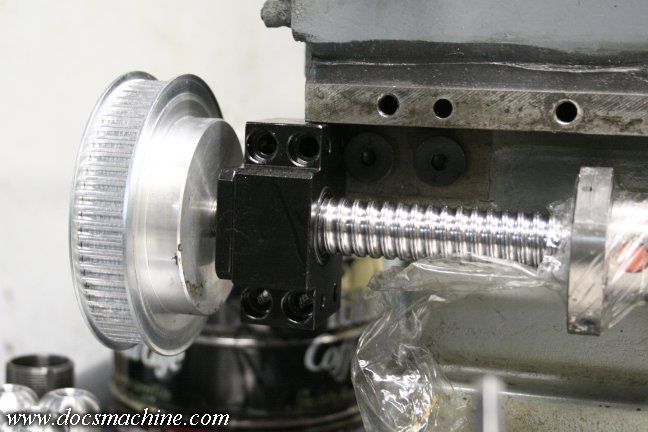 I was rather limited in choices for mounting the screw, as I was trying not to have to make any permanent
changes to any of the main castings. Also, due to the size of the reduction belt pulley, I had to have the end
of the shaft located past the body of the bed. Fortunately, there was a small drilled & tapped mounting
pad already machined into the casting, used for mounting the original leadscrew.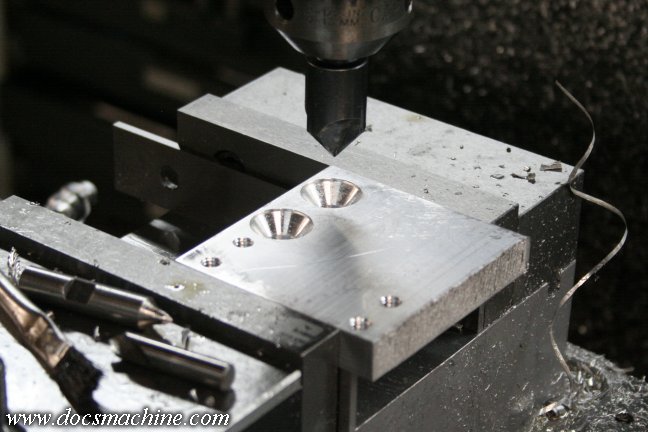 After a bit of thought, I whipped up a fairly simple plate out of 1/2" aluminum flatbar.
I'd originally thought I could overlap the bearing block with the bolt holes, and so used
countersunk screws, but the spacing just wouldn't work.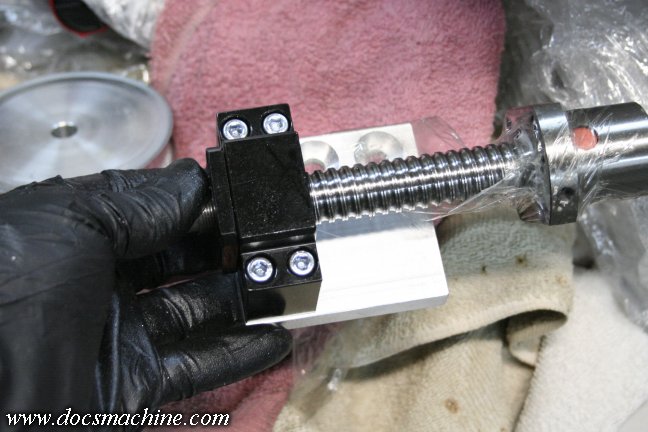 Pretty simple and straightforward. It's about the closest I could get the ballscrew to the carriage.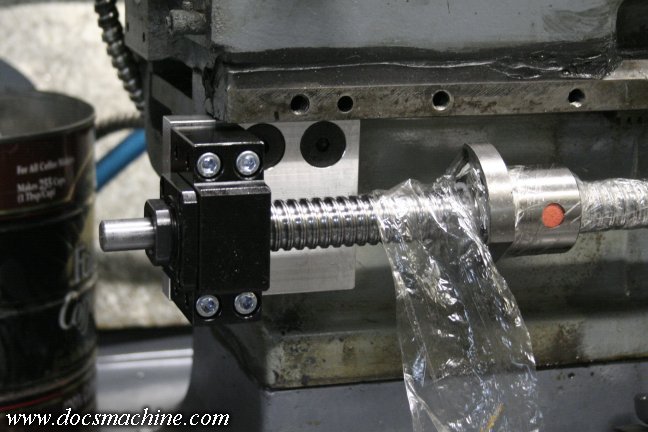 And mounted.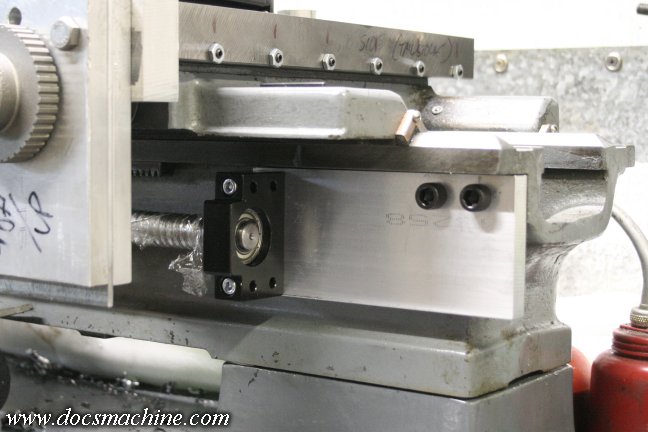 A similar, but longer mount holds the tailstock end of the screw. In this case, the existing mounting pad
was for the right-hand-end support for the leadscrew. So far, no new holes drilled.

All text, photos and graphics Copyright 1998- 2016, Doc's Machine & Airsmith Services. All Rights Reserved.
Information contained in these pages is for reference and entertainment purposes only. Our methods are not always the best,
quickest, safest, or even the correct ones. It's up to you to know how to use your own machines and tools.
Keep your fingers away from the spinny blades o' death and you should be all right.