[
Return to Main Page
] [
Return to Projects Index
] [
Doc's Machine & TWB Store
] [
Contact Us
] [
The Whiteboard Webcomic
]
Converting a Logan 11" x 32" Lathe over to full CNC, Part 13:
We're having a little difficulty with the wiring at the moment, so I took this opportunity
to whip up a cover for the exposed Y-axis belt, and thus finish off the assembly.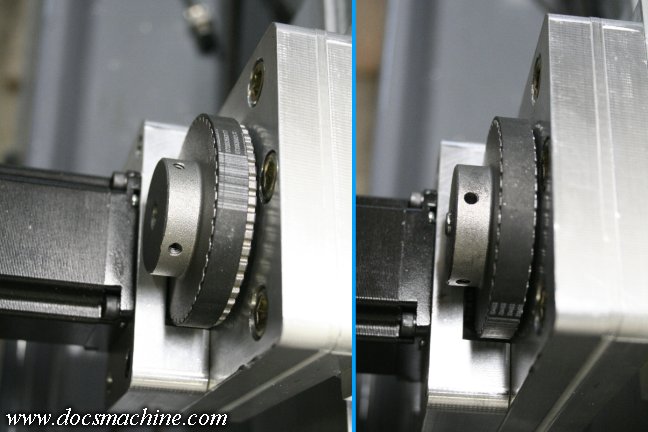 First, I had to tweak the belt and pulley spacing, by shifting the stepper pulley inboard a smidge
(that's a technical term) and then turning a bit more of the inner face off the upper pulley.
I also had to deepen the recess on the back, but all together, that made enough room I can
have a full cover over the pulley, and not have to make it too thin.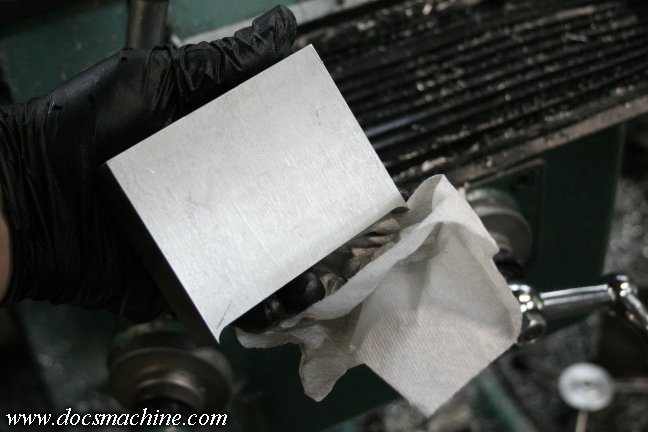 Of course, I'd rounded the stepper mounting block for aesthetics, and so I was
obligated to make a matching recess in the new cover block.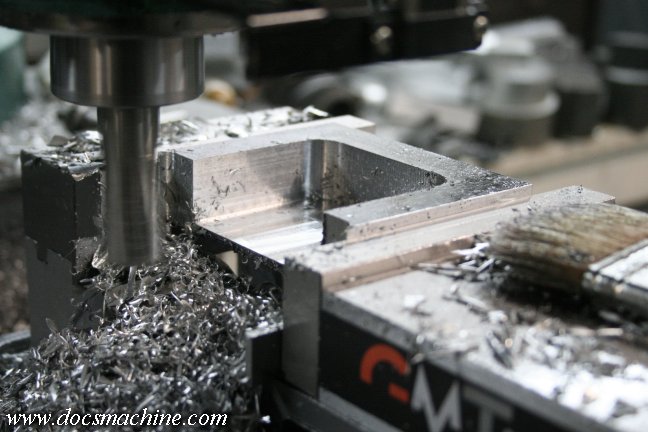 The inner clearance was a simple matter of scribing a few lines and milling up to them,
as the dimensions were not critical. The front face wound up about 0.130" thick.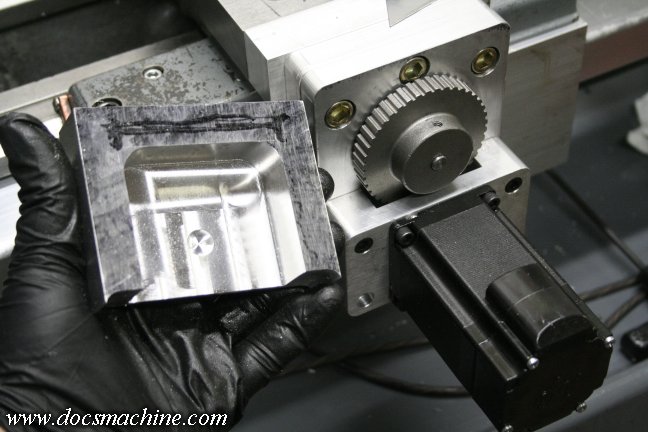 I was, as it turned out, obligated to add just a touch of extra clearance for the nub of the ballscrew shaft,
which I applied as a divot, rather than milling the entire face down to that thickness.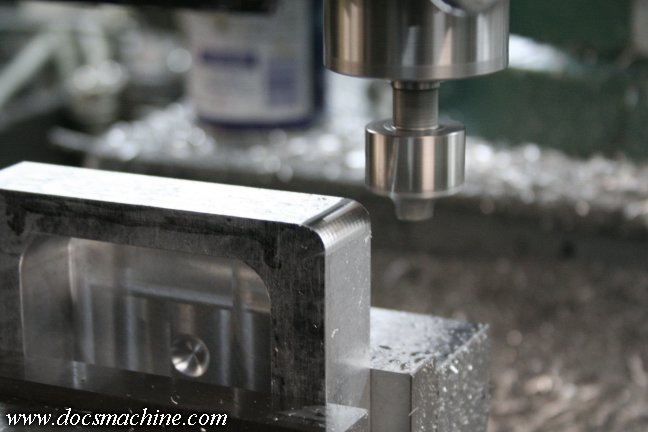 Once I had the cover fitted, I was able to trim the top face to size, and yes, round those corners to match.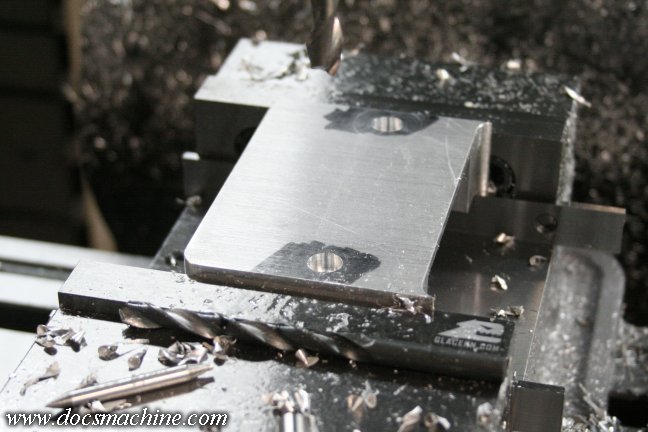 A few quick measurements found a location for the two screw holes, which were drilled and counterbored.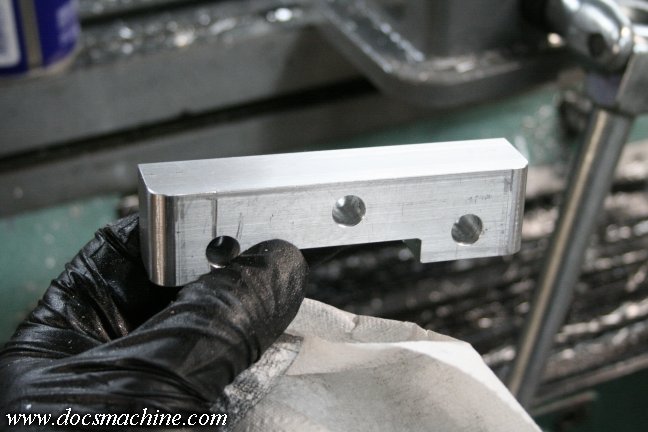 And finally, since I had that corner rounding bit out, I took the corners off the inner spacer plate.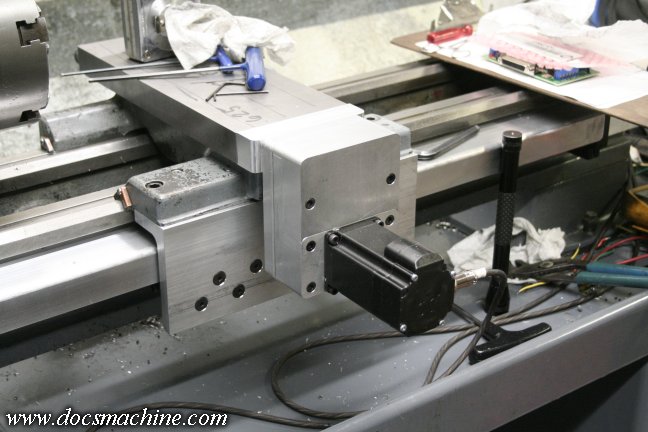 And here she is cleaned and reassembled. Still not water-tight, were I to start splashing flood coolant
all over everything, but it's quite well protected against chips, swarf and other gunk.

All text, photos and graphics Copyright 1998- 2016, Doc's Machine & Airsmith Services. All Rights Reserved.
Information contained in these pages is for reference and entertainment purposes only. Our methods are not always the best,
quickest, safest, or even the correct ones. It's up to you to know how to use your own machines and tools.
Keep your fingers away from the spinny blades o' death and you should be all right.