[
Return to Main Page
] [
Return to Projects Index
] [
Doc's Machine & TWB Store
] [
Contact Us
] [
The Whiteboard Webcomic
]
Converting a Logan 11" x 32" Lathe over to full CNC, Part 26: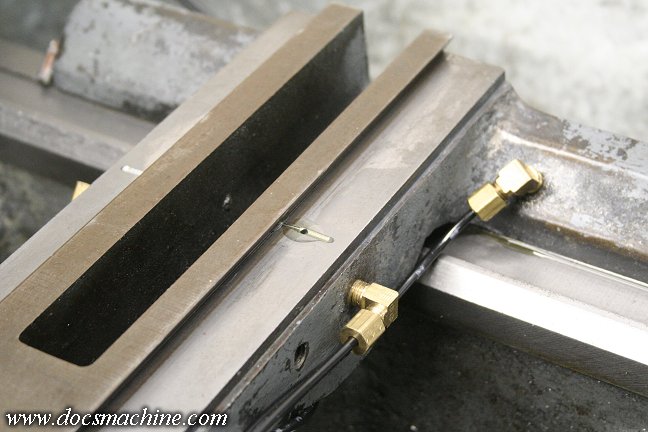 Of
course
it works! :)
With the lines bled, I finished reassembling the rest of the cross slide. Which brings us to the
last piece the carriage assembly needs- a support for the far end of the leadscrew.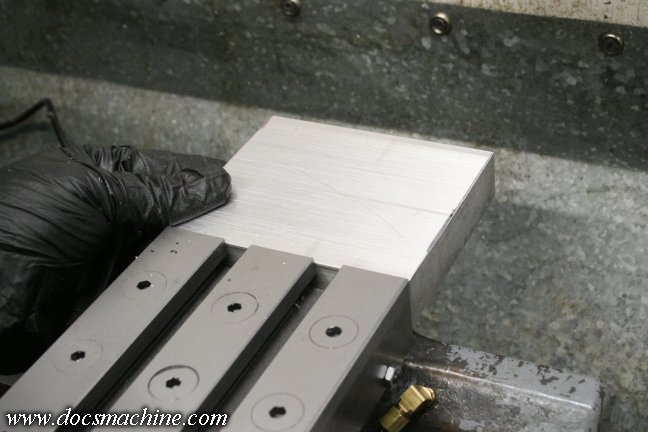 I opted to make an extension for the cross slide rather than cut off the ball screw.
A chunk of 4x1" aluminum plate turned out to be almost perfect to span the distance.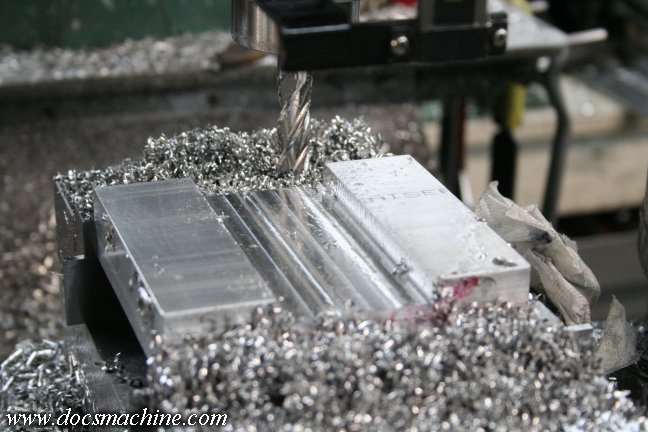 To clear the slide dovetail, I milled out a wide slot on the underside...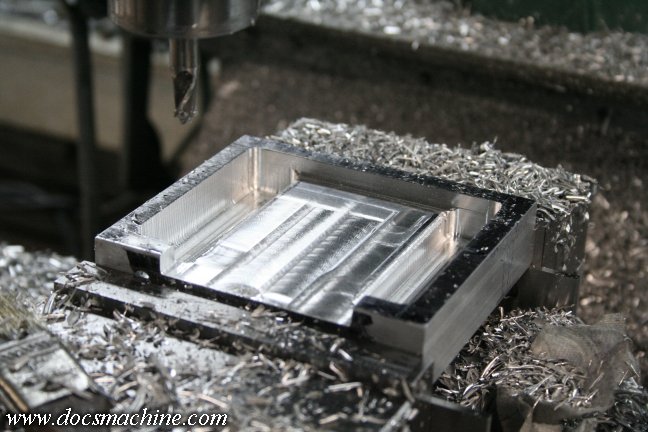 And then milled out the top so that T-nuts could still be slid into the slots, and made deeper
recesses on each side so the attaching bolts can be run in to hold it to the iron slide.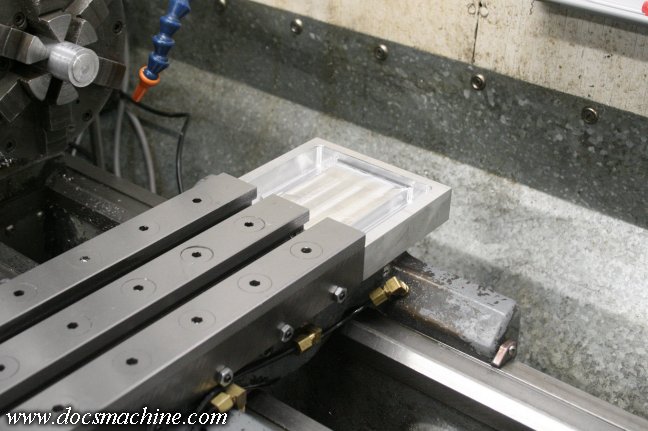 That piece attaches to the back like so, and covers the dovetail as the slide is run out.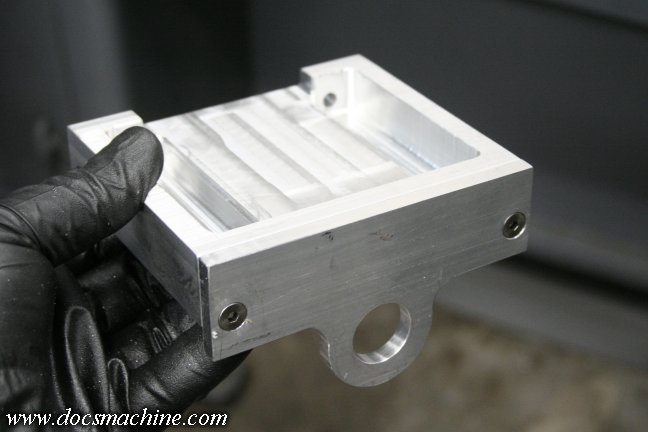 A quick paper pattern, some bandsaw work and a bit of milling gets me a bracket that
bolts on to the back of the new extension, in order to hold a small bearing.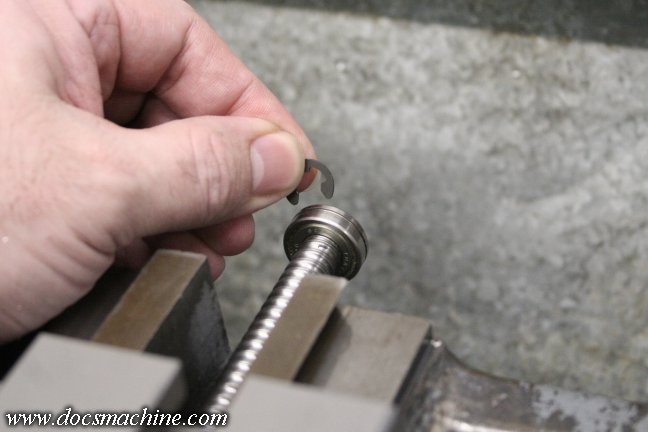 The bearing, from my parts bins, slides right on to the already-machined end of the
leadscrew, and is retained with a simple E-clip.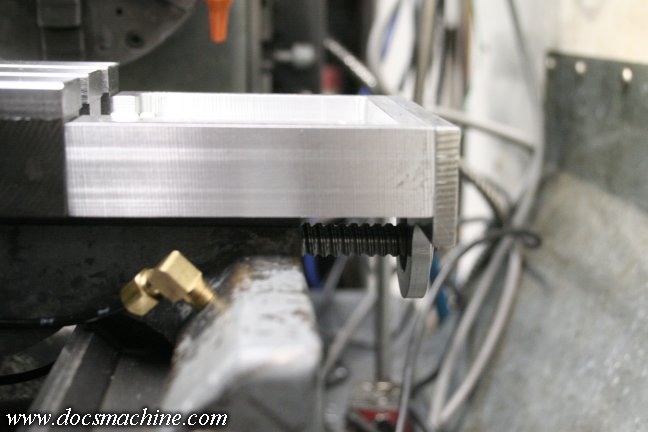 The whole thing assembles like so. The bearing is retained to the shaft by the clip, but is allowed to
"float" inside the plate, essentially just keeping it from whipping.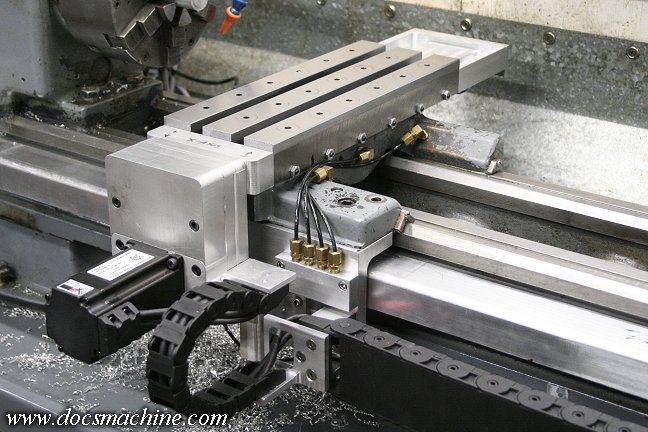 And done! Apart from minor detail bits- like wrangling the oil hoses which are a bit closer
to the gib adjusters than I'd like- the carriage assembly is largely complete, and ready to use.
Next up...!

All text, photos and graphics Copyright 1998- 2018, Doc's Machine & Airsmith Services. All Rights Reserved.
Information contained in these pages is for reference and entertainment purposes only. Our methods are not always the best,
quickest, safest, or even the correct ones. It's up to you to know how to use your own machines and tools.
Keep your fingers away from the spinny blades o' death and you should be all right.